Back in 1991 when Lev Glazman and Alina Roytberg started making artisanal soaps (all personally hand-wrapped in ornate paper) within their humble apothecary store in Boston, little did they know that their brand would make waves across the globe more than 25 years later with their well-curated range of natural beauty products. What started out as a passion to transform everyday routines into tactile rituals has sparked a full-fledged métier that focuses on innovating natural ingredients into skincare and bodycare must-haves.
It's no surprise that Fresh has garnered a cult following thanks to its a string of bestselling products, namely the Sugar Lip Treatment, Sugar Body Polish, Soy Cleanser, Crème Ancienne, Black Tea Instant Perfecting Mask — you get the gist. After a majority stake acquisition by French luxury conglomerate LVMH in 2000, Fresh has expanded its reach with more than 700 stores in three continents, along with unveiling its very own research lab within LVMH's renowed Helios Research Center in France. In conjunction with the launch of the Black Tea Kombucha Facial Treatment Essence earlier this month, we caught up with Lev and Alina on finding inspiration for new products and how the brand has evolved through the decades:
1. Please tell us more about the new Black Tea Kombucha Facial Treatment Essence and why it is different from the other Fresh formulas.
The probiotic beverage was our original inspiration for Fresh's proprietary Black Tea Complex of which it's a key ingredient and we were excited to highlight it as a hero ingredient in this essence. Powered by kombucha, an ingredient made from fermented black tea, the essence increases luminosity, softens the look of fine lines, replenishes moisture, and refines the appearance of the skin, thus boosting its resilience and vitality. The result is lustrous, younger-looking skin thanks to a fast-absorbing formula that delivers concentrated ingredients for targeted benefits. As the first leave-on treatment in your skincare ritual, it preps the skin for the products that follow.
Most importantly, this essence provides a double line of defense: Significant anti-pollution and antioxidant protection. It's definitely an essential part of any skincare ritual, across all ages and genders.
2. What are some of the brand's bestselling products, from then until now?
Our mantra has always been "great skin starts with clean skin," so one of our first skincare products was the iconic Soy Face Cleanser, which is still a number one bestseller globally. A good cleanser is the building block of any good skincare ritual. After the Soy Collection, we launched our range of face masks to optimise the treatment aspect of that experience. It was important for us to build expertise on the first steps of skincare ritual before we developed the more advanced steps, such as serums and moisturisers.
We also pioneered the use of sugar in beauty products, most notably the Brown Sugar Body Polish and our iconic Sugar Lip Treatment SPF15. Focusing on skincare for your lips, this lip product has become favourite for its ultra-nourishing and protective benefits, sublime texture, and signature citrus flavour. Sugar Lip Treatment utilises the moisture-preserving power of sugar to smooth, soften, and provide all day moisture. It was launched in 2003 and then went on to inspire a tinted collection.
3. You incorporate a lot of natural ingredients in your products. What are some underrated botanical ingredients that are really effective that most people aren't aware of?
There are many ingredients from nature that have an amazing value as remedies and nutritional powerhouses. The human population currently use 90 out of 400,000 plant species in medicine, so there is a lot still to discover and learn.
Sugar is one of the most popular Fresh stories. Each of our grandmothers used sugar to heal our cuts and scrapes and when we researched more about this ingredient, we discovered that it has natural antiseptic properties. It is incredible to know that these remedies that were passed down for many generations are now validated by science with clinically proven benefits. We pioneered the use of sugar in beauty products with the launch of the Sugar Collection in 1998, with our Brown Sugar Body Polish as the first sugar-based scrub on the market.
It is the same with rice and sake. Based on centuries-old bathing rituals in Japan, sake is now proven to detoxify and soften skin. Fresh Sake Bath, introduced in 2000, provides the most incredible bathing experience with 50 percent pure sake to ease body tension and promote relaxation while leaving the skin incredibly soft, smooth, and moisturised.
4. What are some of your favourite Fresh products and why?
Alina: The list is endless but my favourites always are the Soy Face Cleanser, Sugar Lip Treatment Advanced Therapy (as well as about five tinted lip treatments in rotation), Creme Ancienne Eye Cream, Vitamin Nectar Face Mask as well as Black Tea Kombucha Essence. We love the Honey Mask, Rose Deep Hydration Face Cream, and I also adore the new Lotus Rescue Mask!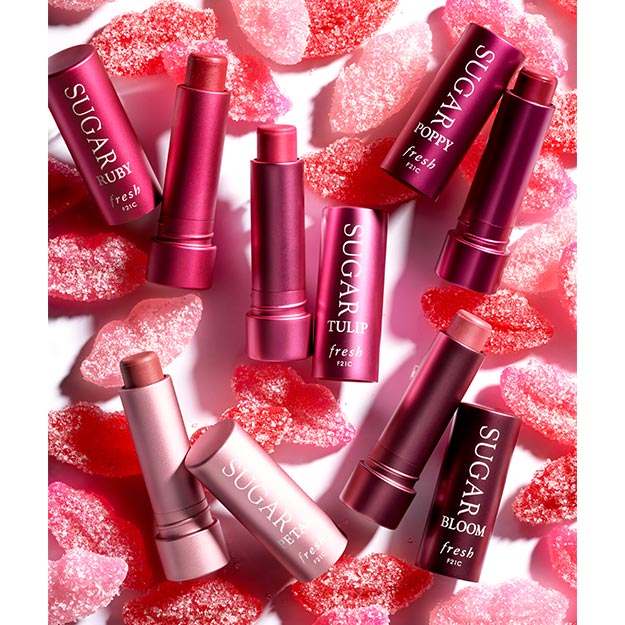 5. What is a day in the life of Fresh founders like?
Alina: Lev and I have different schedules, as we have different responsibilities with Fresh. But it involves a lot of strategic meetings, advising and mentoring our teams alongside passionate debates.
6. What are some of your go-to beauty tips?
Alina: The first is to always cleanse your face, no matter how late it is or how tired you are. Use an overnight mask on flights to protect your skin from dehydration. To soothe your skin in the morning, make ice cubes from strongly brewed tea and smooth over the face. Also, carry a rich hand cream in the bag at all times to protect the hands during the day.
7. Fresh has been around for more than 25 years now — how has the brand consumer demographic evolved throughout the decades?
We love seeing the evolution of our customers. Now, we are seeing the children of our first customers shopping Fresh for themselves. In Asia, we have many new (and young) consumers discovering our brand for the first time. The brand is really relevant today, just as it was 20 years ago.
8. What do you think the new generation of beauty consumers are looking for when it comes to natural and plant-based beauty products?
We like to think that authentic safe results, quality ingredients and a really amazing sensorial experience is what Fresh provides, and it seems that our young consumers really respond to that.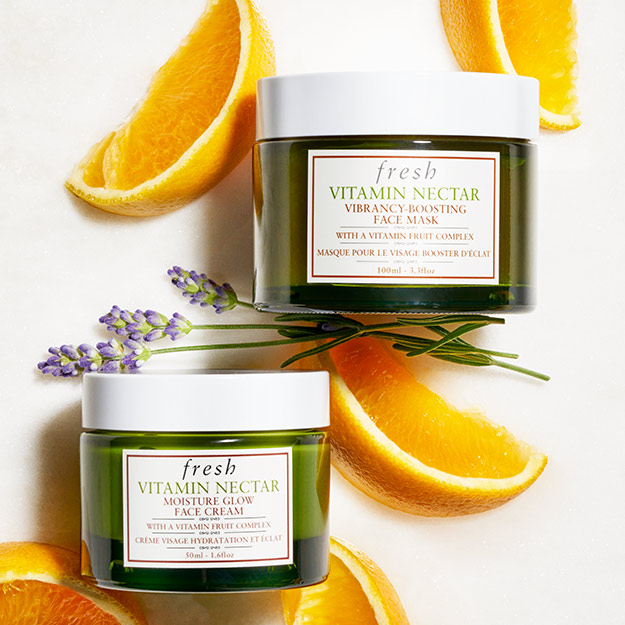 9. How do you find inspiration behind the ingredients for new products?
Alina: In the early years of the brand, we had so many innovations and so many exciting firsts. We had a passion for creating authentic products with effective ingredients that carried their own stories. As children growing up in Russia, our family's medicine cabinets were filled with Western medicine as well as natural remedies. Oftentimes our ingredient inspirations came from some time-honoured ritual — for example, our grandmothers using sugar on scrapes and burns. Many cultures hold so many traditions that we wanted to explore, and still do!
Lev: From there, what Alina and I like to call "boundless curiosity" kicks in. We'd have a hunch that there was a reason behind this ritual, so I would begin researching the ingredients with my team. We've uncovered some incredible curative and scientific properties behind these ingredients. In the case of sugar, it's a natural humectant that helps retain moisture. I truly believe all the answers lie in nature. When we take natural ingredients and apply modern science to them, that's when we really bring revolutionary ideas to the forefront.
10. Fresh was acquired by LVMH back in 2000 — how has things changed for the brand since then?
When we partnered with LVMH almost 18 years ago, not much had changed for the brand. We were anxious to gain access to an advanced research, and the laboratories were one of the biggest reasons we wanted to partner with the group. LVMH has an established international presence, and we felt it would aid Fresh in the global expansion. Fresh is now is sold not only in North America, but in Asia, Europe and later this year Australia.
Fresh Black Tea Kombucha Facial Treatment Essence is available at Sephora online and in stores nationwide.
| | |
| --- | --- |
| SHARE THE STORY | |
| Explore More | |