Beauty
23 Minutes with Harvinder Harchand: Plastic pollution and Lush's efforts in saving our oceans
Woman of inspiration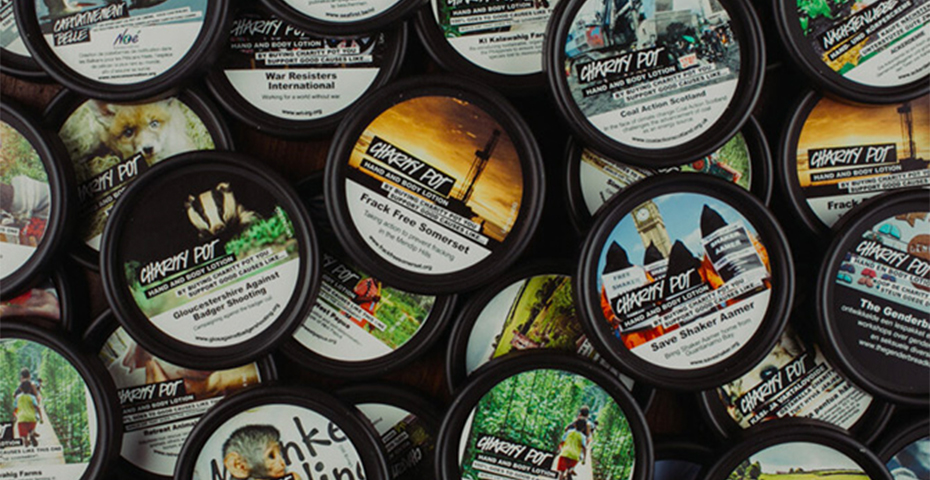 If you were to walk along any beach in Malaysia now, how likely do you think you'll encounter plastic waste? It's almost a guarantee that you will, and it is a severe environmental issue that is not taken seriously enough.
When we litter, we often do not think about what happens next. Out of sight, out of mind, right? This mindset is where the issue stems from. Malaysia alone produces a concerning amount of waste, reaching 38,427 metric tonnes per day in 2021, 82.5 per cent of which end up in landfills. Although we have become increasingly aware of the climate crisis, sustainability is still not a common practice among many of us.
At Lush, they turn their words into action. Aside from spreading the message, Lush is dedicated to setting an example through impactful campaigns and charitable giving that inspire many to follow their steps. It is especially crucial for brands like Lush to spread awareness about the mass production and consumption of single-use plastics that will eventually pollute the ocean once disposed of. However, taking the initiative to get their hands dirty in efforts of saving the environment is ultimately what drives the point home.
Lush remains focused on their goal to save the ocean from plastic pollution to this day. In collaboration with ShangRi-La Rasa Sayang Resort in Penang, the beauty brand organised another beach clean-up campaign on 2 June 2022, with over 75 volunteers. Collectively, a total of 956 pieces of trash were collected, amounting to 47 kilogrammes. The collected waste consisted of plastic straws, plastic containers, plastic bottles, and a heaping amount of cigarette butts. The reality of pollution is that we dispose of waste thinking it would be harmless, and it is not until we witness the issue first-hand that we realise how harmful it truly is.
"Previously, when guests would visit the beach, our shore was wide enough for many activities like volleyball. Now, the water levels are growing increasingly high due to global warming and our shore was narrowed by metres," said Suleiman Tunku Abdul Rahman, the Director of Communications at ShangRi-La Hotels & Resorts.
Commenting on the resort's efforts to save the beach from plastic pollution, he added: "We would have clean-ups monthly and to further our efforts, we would also save the turtles who come to nest at our shore. It is a public beach, you see, so anyone could come and visit. Although that is a good thing, it may make our beaches more prone to littering and people would come to dig up the turtle's nests."
A driving force for many of Lush's campaigns is Harvinder Harchand, the Director of Lush Malaysia who was personally involved in the beach clean-up. Harchand was visibly passionate about the cause and is well educated on the climate crisis. Leading up to the clean-up, she was actively educating participants on the severity of plastic pollution and why it is important to seek opportunities that can help save the environment. Below, we had the pleasure of speaking to Harchand—an inspiring leader who is clearly committed to making a change for the better.
What is the main objective of this beach clean-up?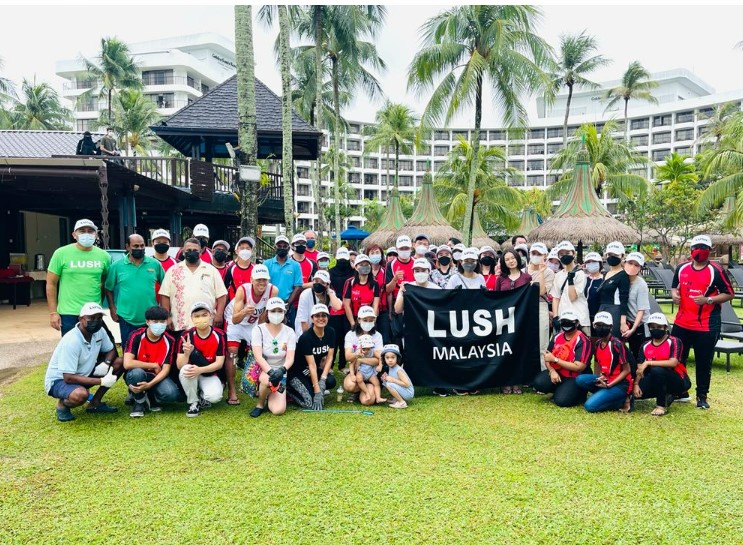 "I guess the main objective of any beach clean-up will be to prevent the sea from getting more polluted, especially from plastic. As you saw from the clean-up this morning, we collected plenty of plastics and cigarette buds which are not biodegradable. We can't be collecting all the time, but we need to advocate for people to stop littering and get the message out through campaigns like these."
Is there a specific reason you chose Penang for this project?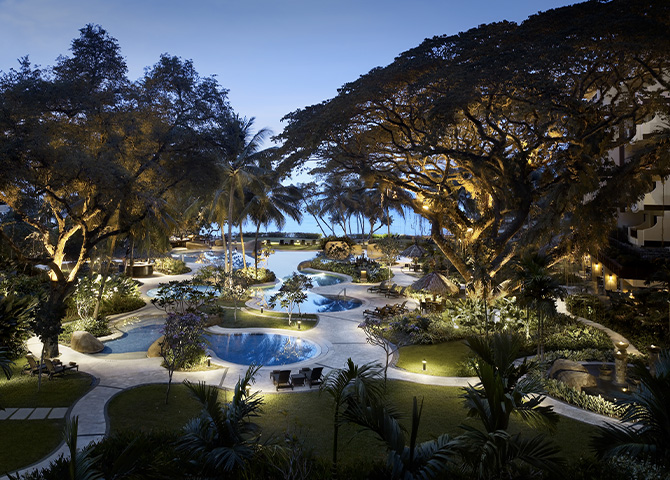 "I would say it's because we've collaborated with ShangRi-La from Kuala Lumpur as well, which is why we chose Penang and this area precisely. Batu Ferringhi beach is also known to be one of the busiest beaches in Penang. I'm sure if there is another busier beach, we'll be happy to affiliate with any of these hotels to make the beach a cleaner place for us to go to.
"We've also done campaigns in Port Dickson where we collaborated with Avillion as well as Kuantan in collaboration with Hyatt Regency. We find it's easier [to collaborate with hotels] as we can have them to host our campaigns and make the experience comfortable for our guests and participants. There are many more coastal beaches that we can clean, and we hope to execute it accordingly."
Since we're at the beach, what are some of your personal favourite Lush products for a beach getaway?
"Of course, it has to be bath bombs and bubble bars! It's the best especially with large hotel bathtubs which can probably fit four people and it takes more than an hour to get out. Not to say we don't do it at home, but after a hot day at the beach or after a massage at the spa, it's just more satisfying.
"Lush also has good hair products that I'll take with me to the beach or the pool as my hair can get very dry. I use the Rehab shampoo as well as the American Cream conditioner and Super Milk leave-in conditioning spray, which are the three things I must take with me on every holiday trip."
Lush is well-known for its minimal packaging and commitment to sustainability. Can you share some of your recent initiatives to protect the environment aside from this beach clean-up?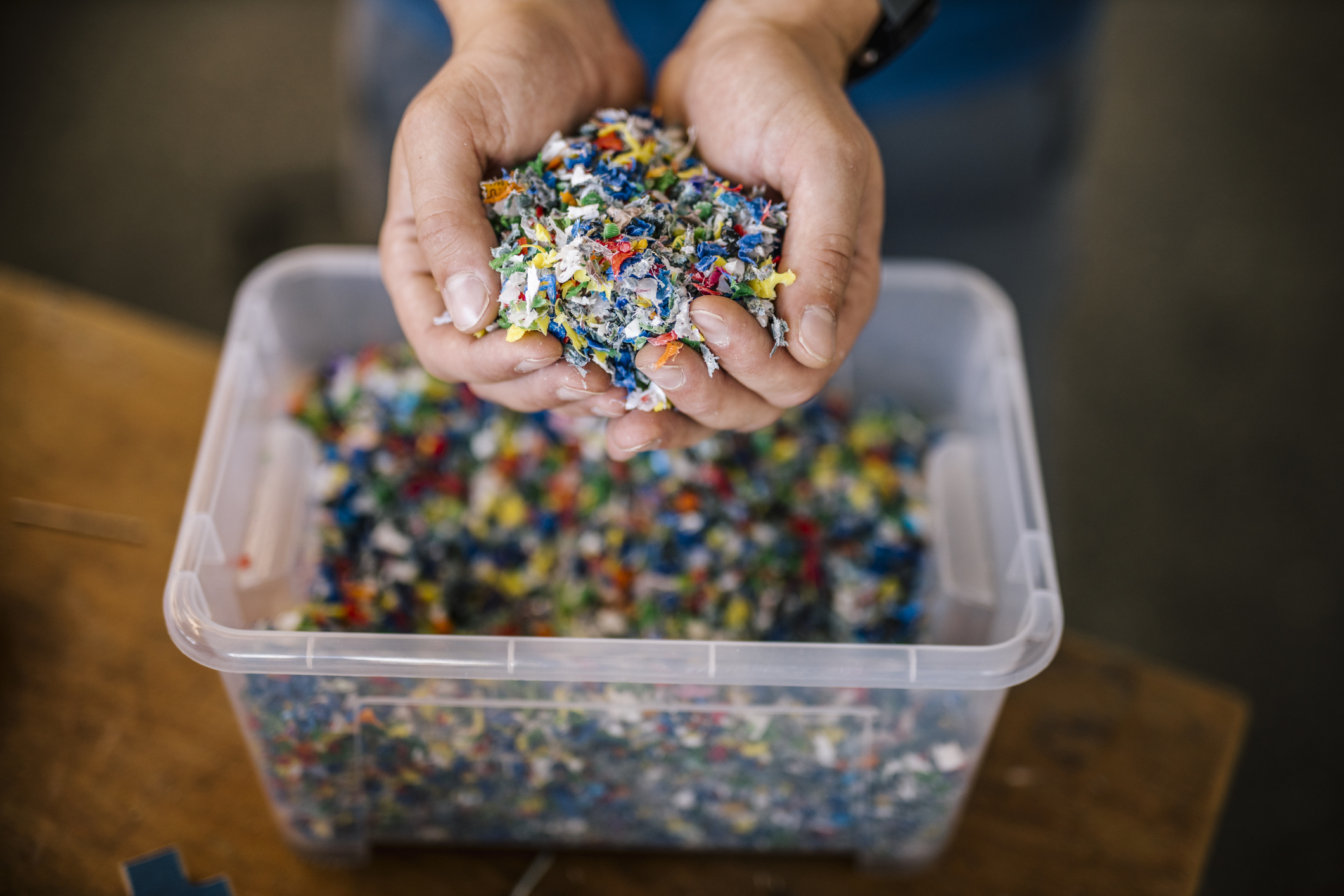 "Yes, we did a coral planting campaign back in March 2022 at Lang Tengah Island in collaboration with CoralKu. Coral reefs are an area where people don't usually see or know what's happening, but our corals are bleaching like there's no tomorrow because of the climate crisis. So, we organised the coral-planting campaign and planted around 500 corals with nine frames. It was quite an interesting initiative so we are planning to organise another coral planting campaign."
"And of course, the main culprit is the retail industry. They're the second biggest contributor to plastic packaging. I think it's never too late to start now for our future generations. That said, starting 1st July 2022, we're implementing 'Bring Back Scheme'. There will be a few selective parts of packaging—especially focusing on full plastics—that you can bring back to the store and get a rebate of 50 cents each. We will dispose of them rightfully through reputable recycling companies where they will crush the plastics and send them to factories to be reproduced. With this, we hope to set an example to society. We want to be the first [brand] to pay customers for bringing back and we want others to follow us and do the same.
"We've also got our Charity Pot. With every purchase of the Charity Pot, all profits enter a separate account that is solely used for supporting organisations in areas of environmental conservation, animal welfare and human rights. One of the organisations we've helped through our proceeds from the Charity Pot is CoralKu. They needed a tool that costed around twelve thousand Malaysian Ringgit, which was paid for with Charity Pot."
What advice do you have for people who want to make efforts in saving the environment?
"First and foremost, you should start from home by recycling waste. No single-use plastics, for sure. Although recycling is big thing, it seems many still don't practise it. I think it should also be taught in schools. International schools here have been doing it, however, our government schools are slipping and we need to do something about that. The industry also needs to change its ways of producing packaging for themselves and I know efforts are being made by our government as they're planning to go zero single-use plastics by 2030, so that is just one of the initiatives we can help by supporting."
"Besides that, Malaysia alone produced 148,000 metric tonnes of plastic packaging in 2020 and we have the highest plastic usage in comparison with our neighbouring countries. As I mentioned previously, single-use plastic is one of the worst, it's contagious. We use around 0.8 to 1.6 kilogrammes per day compared to our neighbouring countries which range around 0.2 to 0.4 kilogrammes. Can anyone tell us not to use single-use plastic? No, it needs to be within you. Which is why I think everyone should have these measures because if we don't, then that will be the end of it—as you can see our sea life going out. It's just dwindling and it's sad."
Aside from pushing sustainability for the environment, what are the benefits of living sustainably for the consumers?
"Generally, consumers can have a healthier and cleaner environment to live in without pollution. Countries like Bhutan—it's so clean! Nevertheless, toxic chemicals are the main cause of illnesses today. People get coronary diseases, kidney failures, and such. How do we get this into our system? It's from the sea, which is why we should never litter."
"Some people might think 'I don't need to collect this because it's too small, we'll collect the big ones', which leaves small plastic particles to be waved back into the sea and what starts eating them? The fish! It can't be digested, meaning it stays in their system. So when consume seafood', the plastic channels into our system through consumption and cause illnesses. We consume an estimated of 70,000 microplastics per year. Medical bills are increasing and people are in the hospitals every day. This is why it is important for consumers to do their part."
Being a vegan company, what are some of your favourite vegan ingredients used in Lush products?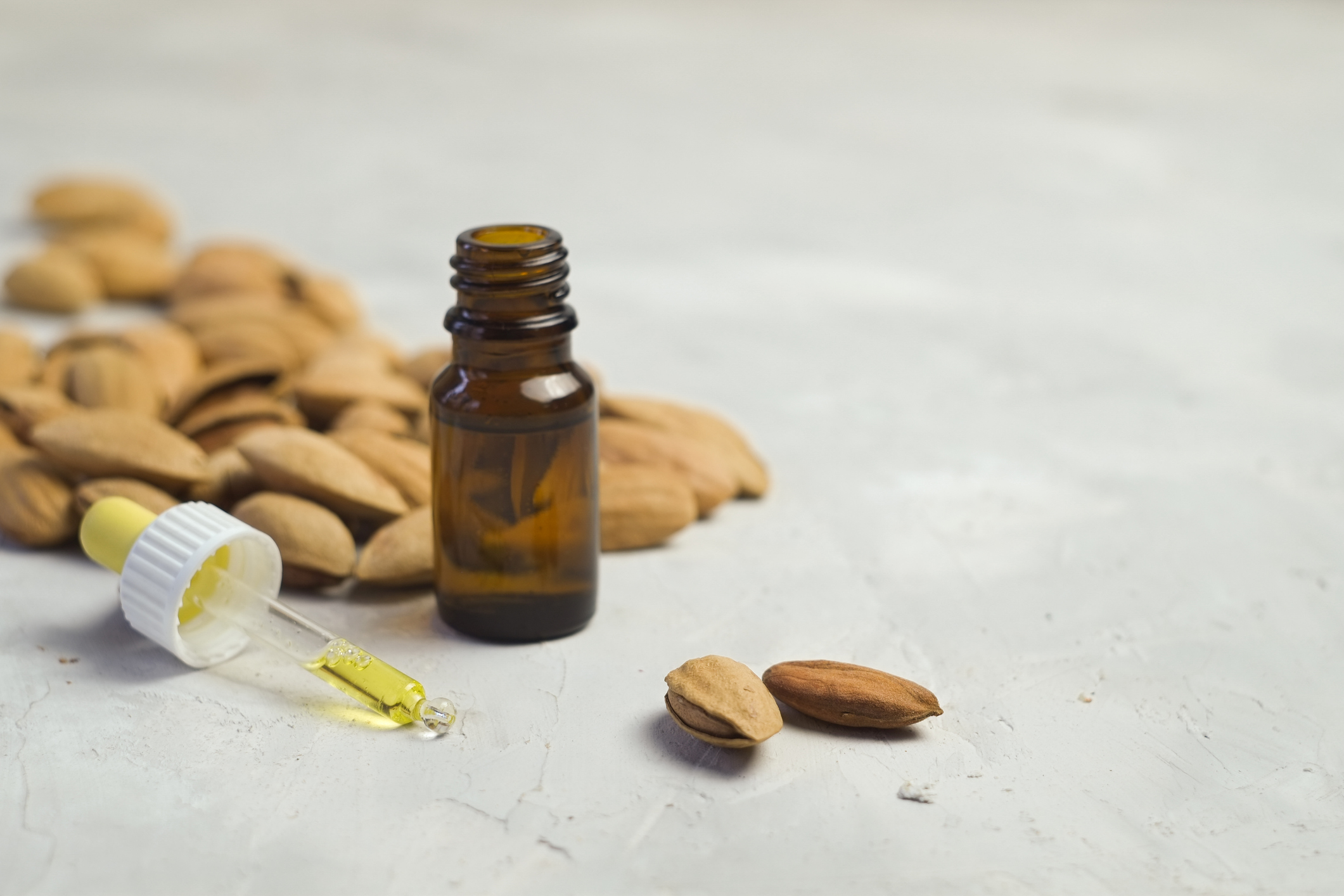 I'd say mine are almonds and papayas. I like to eat almonds, but of course we're talking about ingredients. I believe that the papaya enzyme in the moisturiser that I use is very absorptive, so you won't get the oily feel. As for almonds, they give you a healthier complexion and it exfoliates as well. For example, a cleanser like Angels On Bare Skin. Almond oil is also very moisturising and is especially good for air-conditioned spaces like hotels which can leave your skin very dry.
BURO Recommends: Using the Lush Celestial moisturiser (contains almond oil and almond milk) in dry environments or for dry skin.
Stay educated on the climate crisis here.
| | |
| --- | --- |
| SHARE THE STORY | |
| Explore More | |