I have to admit, I am slightly relieved (read: overjoyed) to not be anywhere near Seoul Fashion Week 2017 only because seeing how the Koreans so boldly upped their hair game, not only will my mousy 'safe' brown tresses not make the cut, they will most likely not be allowed anywhere near the cool kids of Seoul. And the takeaway from this year's trends: if you have it, block-colour it, crimp it, dip and dye it, bleach the daylights out of it – and if you're anywhere as out-there as these style makers you'll know to do all of the above and throw on a glass helmet for good measure.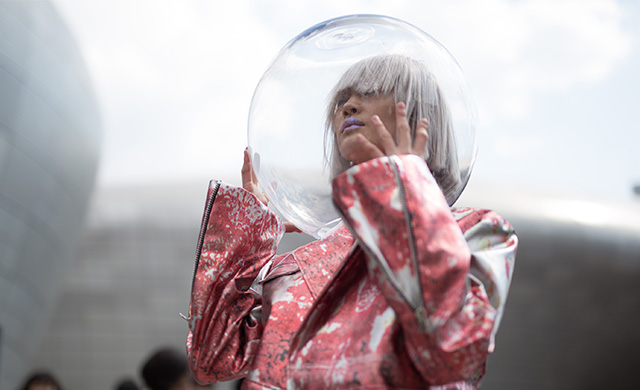 In a case of girl in glass helmet vs. Despicable Me villain Vector's space suit featuring similar said statement piece, we say it's a close call in terms of who wore it better. That iridescent lip colour though…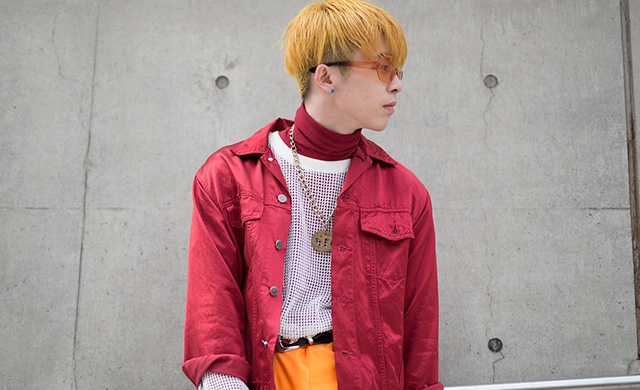 Yellow ochre hair colour, who would have thought?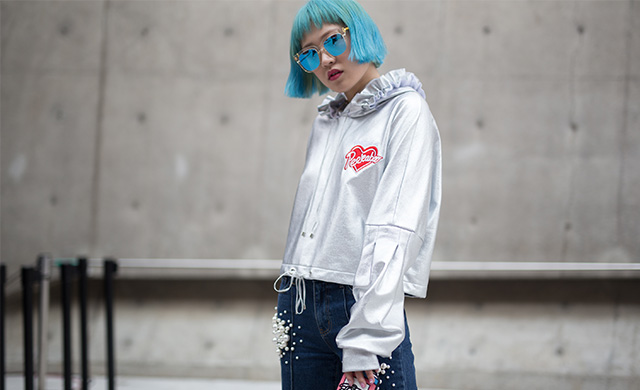 Why settle for blue when you can go aqua-turqoise-teal?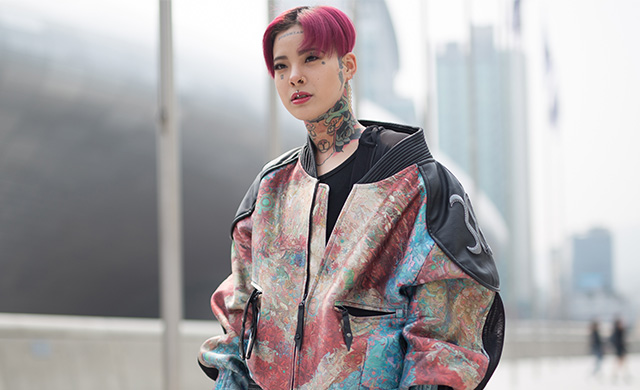 We can't decide which one comes first here: pops of purple, tattoos, piercings, two-tone regrowth or that amazing bomber – what a visual feast!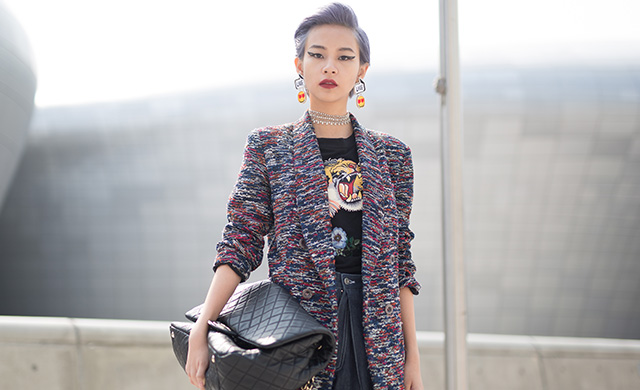 You know you're in Seoul when even a bleached out pixie has to be paired with major eyeliner, statement earrings and chunky jewelry so you blend in, not stand out.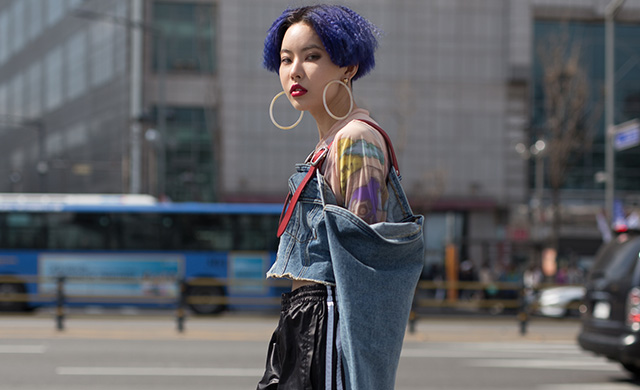 When you have the swag to cut it-crimp-it-dye it, you don't sweat the small stuff like two-tone roots. Pfft.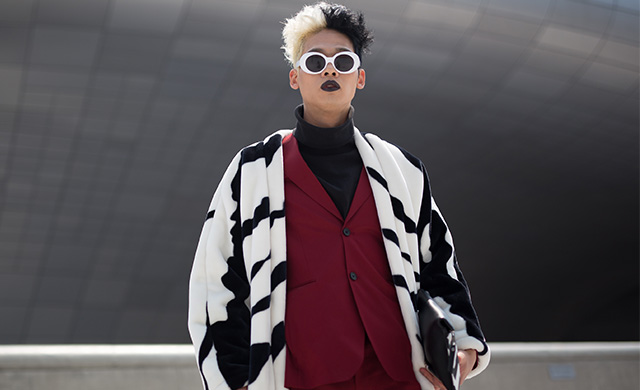 And this is how you channel your inner Cruella de Vil – goth lips optional.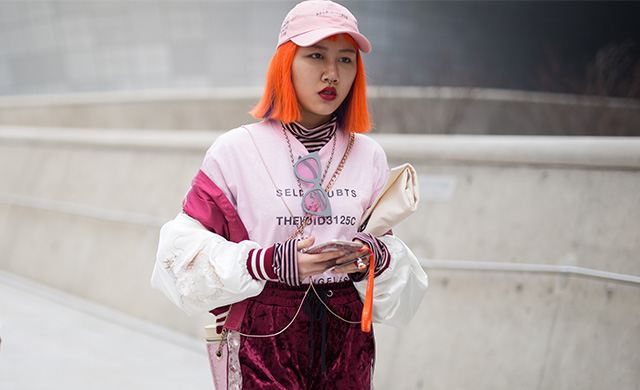 At Seoul Fashion Week, there are no coincidences – including matching your fiery orange hair to your phone strap. No. Coincidence.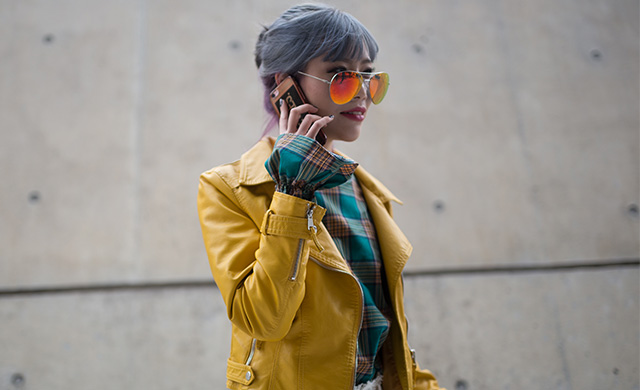 Just when you think blue-grey…meh. Look closer, pink-purple underlays. Boom.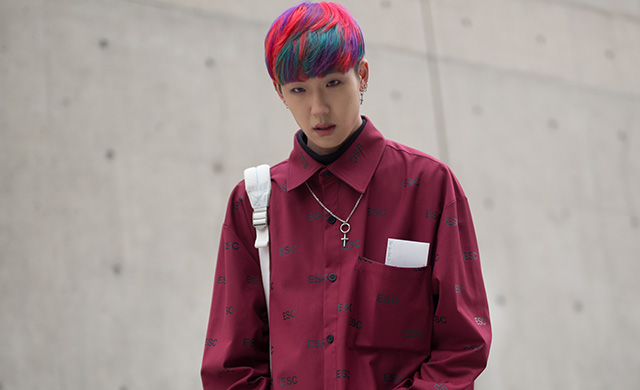 Why, hello there Rainbow Dash-inspired hair colour of every My Little Pony fans' dreams.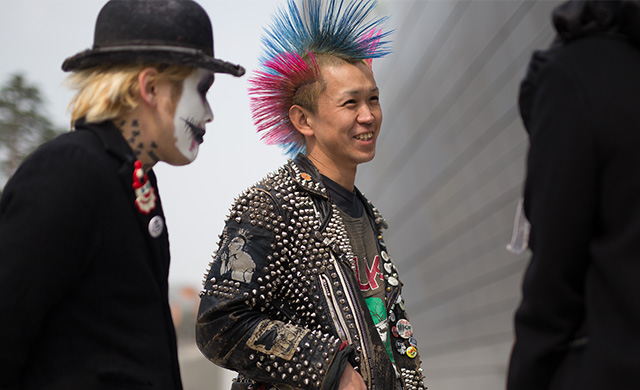 A dash of pink makes everything just a little friendlier – spiky Mohawks included.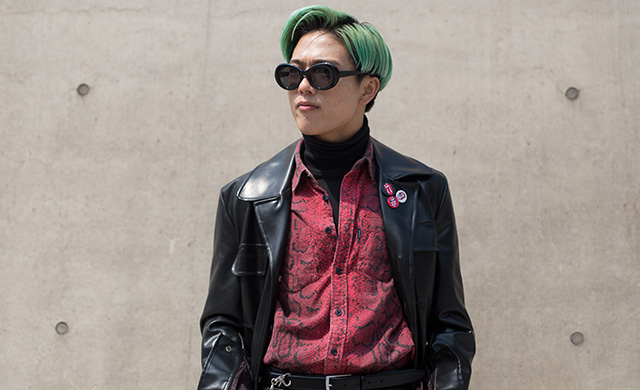 Villain-inspo alert: The Joker except better skin and gets all scrubbed up.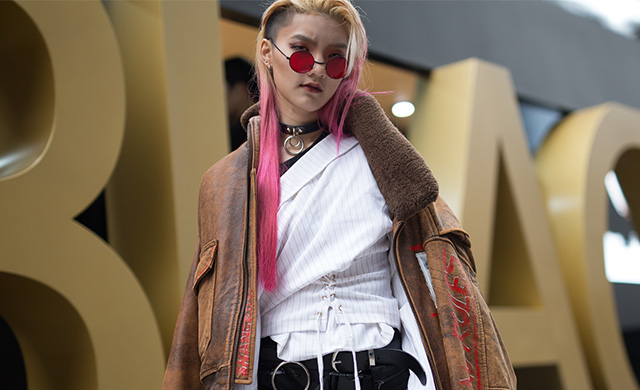 50% Harley Quinn, 50% Cressida, 100% cool.
More beauty inspo ahead…
| | |
| --- | --- |
| SHARE THE STORY | |
| Explore More | |