Beginning 1 August 2020, Malaysians are required to wear face masks whenever they are out in public areas. During Recovery Movement Control Order (RMCO), gyms are allowed to operate and many sports can now be practised—as long as health and safety guidelines are followed.
Whether you're out jogging, cycling, or lifting weights in the gym, you're advised to keep yourself and others protected at all times. This includes wearing face masks. However, many face masks are not designed for working out and exercising; hence, they can be uncomfortable and irritating. In response to a new demand for sports masks that are more comfortable, breathable, and suitable for physical activities, brands are producing face covers apt for the zeitgeist.
Here are six sports face masks and covers you should definitely consider:
1. Asics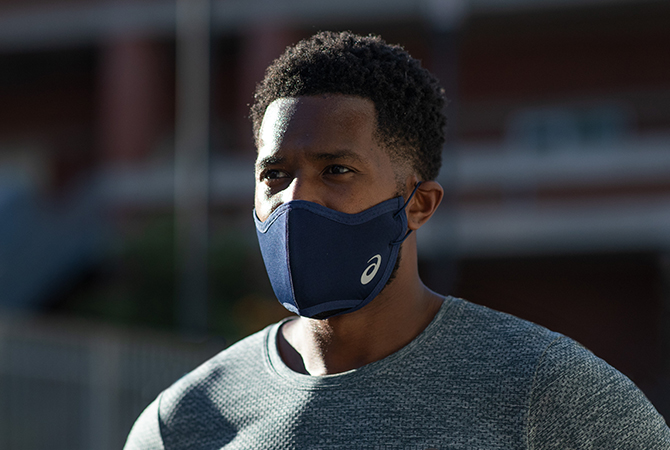 Designed by the Asics Institute of Sport Science (ISS), the Asics Runners Face Cover is created for runners with performance and protection in mind. Giving runners space to breathe with comfort, the face cover combines cutting-edge design with innovative air vents while preventing the spread of droplets.
In addition to the face cover's quick-drying material, it is also designed to accommodate a wide range of face shapes with an adjustable cord. Produced with approximately 31 per cent recycled materials, the Asics Runners Face Cover is also made sustainably. It will be available in Malaysia from mid-November 2020.
Price: RM169
For more information, visit this website.
2. Under Armour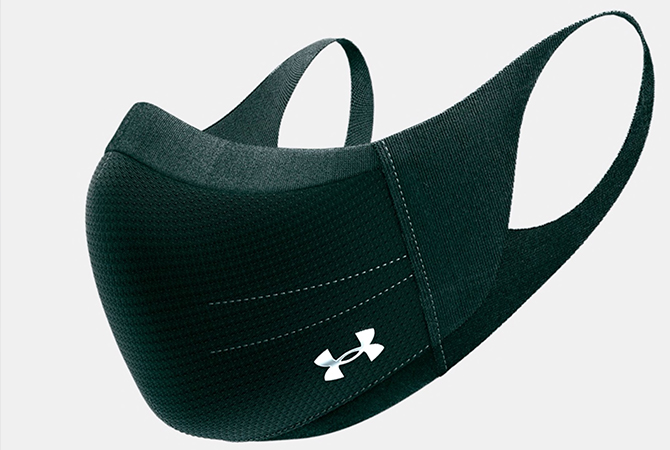 Under Armour's UA Sportsmask is designed for maximum breathability by the brand's innovation team. With the ability to reduce the spread of respiratory droplets by the wearer, the sports mask is not only water-resistant but also reusable. To help secure the mask in place and mitigate airflow to the eyes, the top comes with a moldable nose-bridge.
There are three layers with the first being a Spacer Fabric (a light layer with air pockets). The next layer is the Open-Cell Foam that allows air to get through but not moisture and sweat whereas the UA Iso-Chill layer feels cool against the skin, stretches, and is treated with Protx2—inhibiting the growth of bacteria on the mask.
Price: RM109
For more information, visit this website.
3. Adidas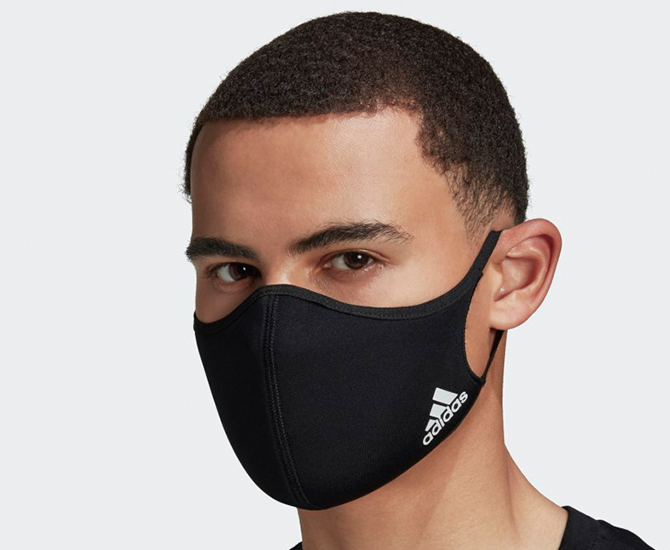 The face cover by Adidas—made with Primegreen utilising a minimum of 40 per cent recycled content—helps prevent the spreading of germs. In addition to being washable and reusable, the fabric is also created to be comfortable and breathable. Available in black and white or blue, the Adidas Face Covers come with a tight fit for coverage as well as two layers of fabric.
Price: £12.95 (approximately RM72)
For more information, visit this website.
4. Puma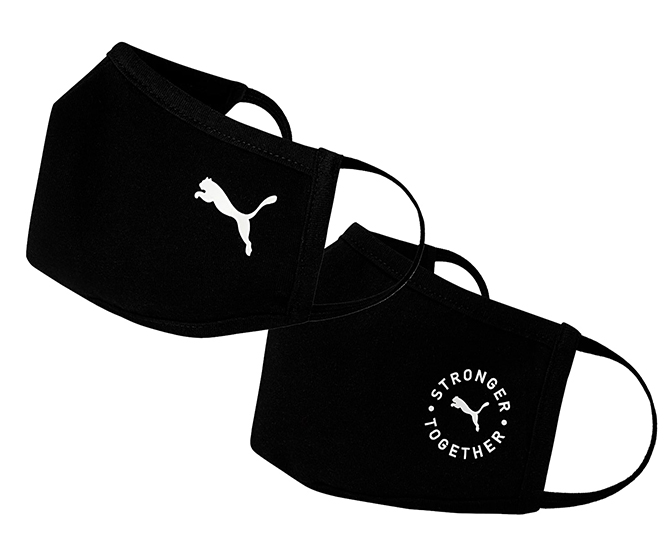 The Puma Face Mask—designed to keep wearers cool and protected—features three layers of protection. Reusable with up to 30 gentle washes, the outer layer consists of combed cotton with hydrophobic finish that has the ability to repel water whereas the middle layer serves as a good barrier with a unique combination of filter media. The last layer is equipped with anti-microbial finish as well as moisture-wicking and anti-odour finishes.
Price: RM45
For more information, visit this website.
5. Reebok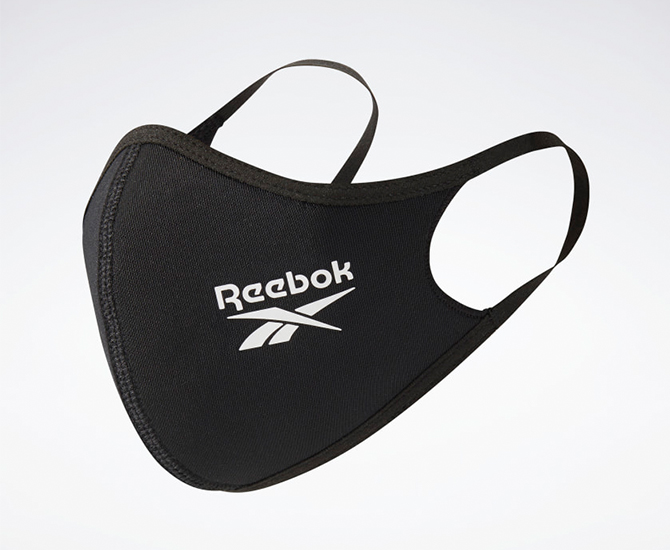 To save resources and avoid waste, Reebok's face covers are made with recycled polyester. The Reebok Face Cover prevents germs and viruses from spreading through droplet transmission. The reusable and washable face mask is designed for daily usage and for the practice of healthy habits. With two layers of fabric, the Reebok Face Cover is comfortable, breathable, and soft.
Price: £14.95 (approximately RM82.88)
For more information, visit this website.
6. Falke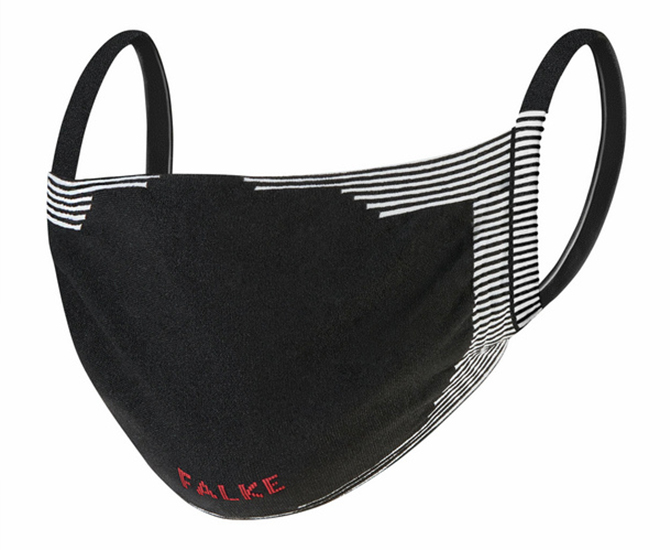 Available in 12 different colours, Falke's face masks are integrated with fleece and quick-drying materials. Designed for daily use, the Falke Community Face Mask comes with a two-layer construction—with the outer layer being hydrophobic and the other layer, hydrophilic. Produced in Falke's own production workshops, the face masks are made for high wearing comfort and optimal moisture management.
Price: £15 (approximately RM83.15)
For more information, visit this website.
These are just some options and there will be more to come as brands continue responding to the zeitgeist. As society continues adapting to the "New Normal", we will have to look for different ways to protect ourselves and others.
With increased mobility during RMCO, you will have to ensure that you're wearing suitable face masks or covers while working out and exercising in public. Remember to always practise social distancing and follow all the recommended standard of procedures (SOPs).
| | |
| --- | --- |
| SHARE THE STORY | |
| Explore More | |