Beauty
Brand Focus: How Sol de Janeiro's Heela Yang bottled the beauty of Brazil
Brazilian beauty secrets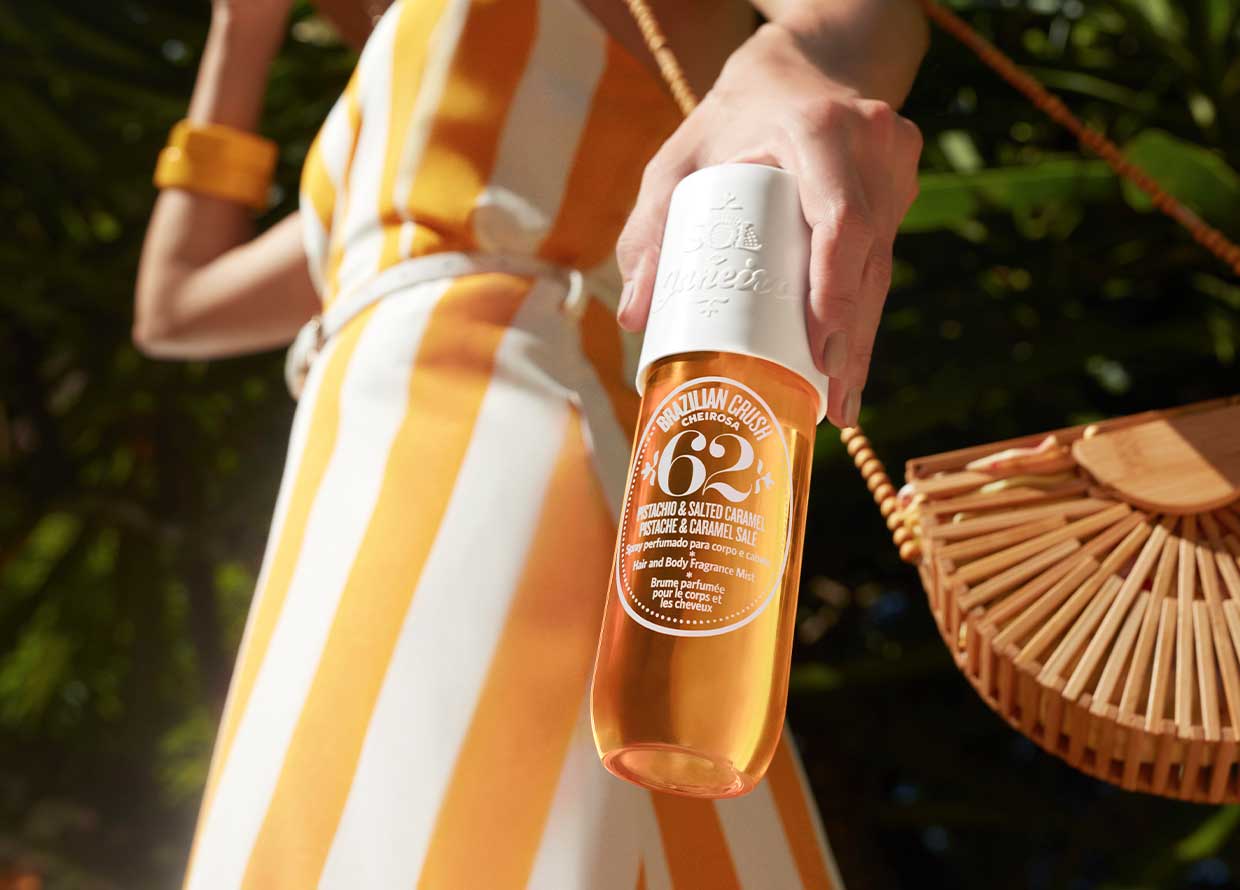 This award-winning brand has managed to capture the beauty of Brazil in a jar—find out where it came from and what it stands for in this month's brand focus.
If you haven't yet stumbled upon Sol de Janeiro… where have you been? The Brazilian body and hair care brand has been making its rounds on both social media and the celebrity circuit, counting superstars like Selena Gomez and Hailey Bieber among its loyal clientele. Further, the brand has also recently made its runway debut at Mirror Palais' most recent New York Fashion Week show. In short, it's the hottest beauty brand on the block right now, and it has just landed on our shores.
READ: All the new beauty brands that have launched in Malaysia this 2023
Want to know more? You're in luck. Following the brand's Malaysian debut, we spoke to Sol de Janeiro's CEO and co-founder Heela Yang to get to know a little more about her viral brand. Find our full exclusive below: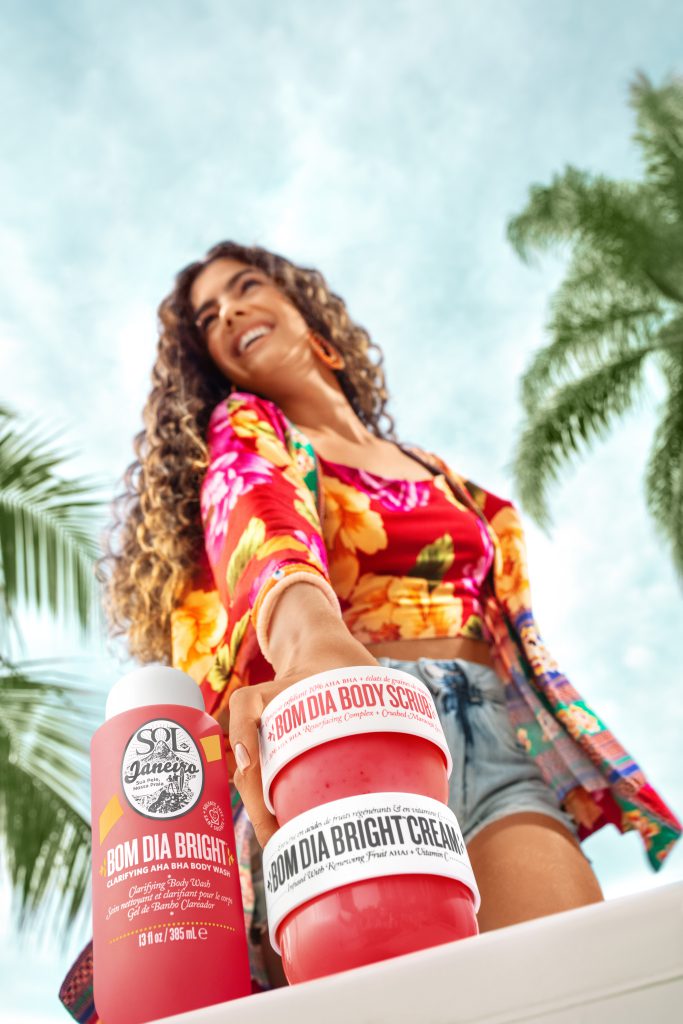 When did your passion for beauty start?
"Prior to Sol de Janeiro, I had the privilege of spending more than 12 years in the cosmetics industry, spearheading the strategies of esteemed global brands like Lancôme under L'Oréal Group and Clinique under Estée Lauder Companies. From there, I knew I wanted to do more for the beauty consumer."
Before Lancôme and Clinique, you also had a successful career at Goldman Sachs. What was the deciding factor for your sudden jump from investment banker to beauty entrepreneur?
"Many of us have experienced moments in life where we thought we had it all figured out, only to have our plans turned completely upside down. For me, it was leaving behind a successful corporate career in New York to start a new life in Brazil with my partner. It wasn't long before we received another surprise—I was pregnant. As my body changed, I struggled with confidence, but I was inspired by the self-assured and empowered women around me in Brazil.
"With that, my co-founders Marc Capra and Camila Pierotti and I created Sol de Janeiro and our brand ethos, 'Love it. Flaunt it. You've got it.' Our mission became an obsession to spread this sense of nonjudgment, joy and confidence that I experienced on the beach."
View this post on Instagram
What made you decide to travel to Brazil, of all countries?
"I'd spent three years as a director of marketing at Clinique and two as a manager at Lancôme before I relocated to Rio de Janeiro for my husband's job in 2014."
What inspired you to create your famous Brazilian Bum-Bum cream? Could you walk us through the process of developing the cult-favourite formula?
"Brazilian Bum Bum Cream was created out of a real passion in my dining room at a time when body care was primarily a utility product, and the firming cream market was very small. When it launched in 2015, it was unusual for a luxe beauty brand to use a gourmand fragrance instead of something citrusy or floral, but it was the right fit for Sol de Janeiro. Brazilian Bum Bum Cream has a signature fragrance base of pistachio and vanilla.
"We call this scent Cheirosa 62—cheirosa means to smell incredibly good and delicious in Portuguese. In fact, all of the numbers in the Sol de Janeiro fragrances have a deeper meaning. Cheirosa '62 is named for 1962, the year Brazil became globally known for its culture when Havaianas flip flops became popular, Bossa Nova was played at Carnegie Hall in New York City for the first time, and The Girl from Ipanema song was released.
"Every element of Bum Bum Cream, from the name, shape, colour, and logo placement, was carefully constructed."
View this post on Instagram
What are the most valuable things you've learned throughout your journey of building a brand?
"When Sol de Janeiro was created, it was my dream to spread the warmth of the Brazilian spirit worldwide and we've done just that with our expansion throughout the international markets. We've faced our fair share of challenges as have many other brands when their expansion begins. Without failure, you don't learn, and it is very important to us to continue to grow and learn from our consumers and various markets every day."
Before releasing the first-ever Sol de Janeiro product, what did you imagine your target customer would look like?
"As a marketer, having a diverse consumer base that spans all ages and gender expressions is an absolute dream come true. Our brand's sunny positivity resonates with our passionate consumers, who adore not only the way our fragrances make them feel but also the reactions they receive from others while wearing them."
View this post on Instagram
Your Bum Bum Cream range has grown since its initial launch—what inspired you to create the Beija Flor, Coco Cabana and Bom Dia Bright variations?
"We put ourselves in the shoes of our customer, asking ourselves, 'Who is she? What does she want? What makes her smile?' That's how we continue to create products that resonate with our target audience."
What's next for Sol De Janeiro?
"We have so much in store, and I am so excited to continue to expand our product categories and scent stories for our consumers!"
Do you have any advice for others looking to enter the beauty space?
"It is important to focus on your customers and make it your continued mission to always put them first!"
For more beauty insiders like this, click here.
| | |
| --- | --- |
| SHARE THE STORY | |
| Explore More | |