Beauty
The Business of Beauty: Mardhiah and Labiba Latiff on building a wellness empire
Trailblazers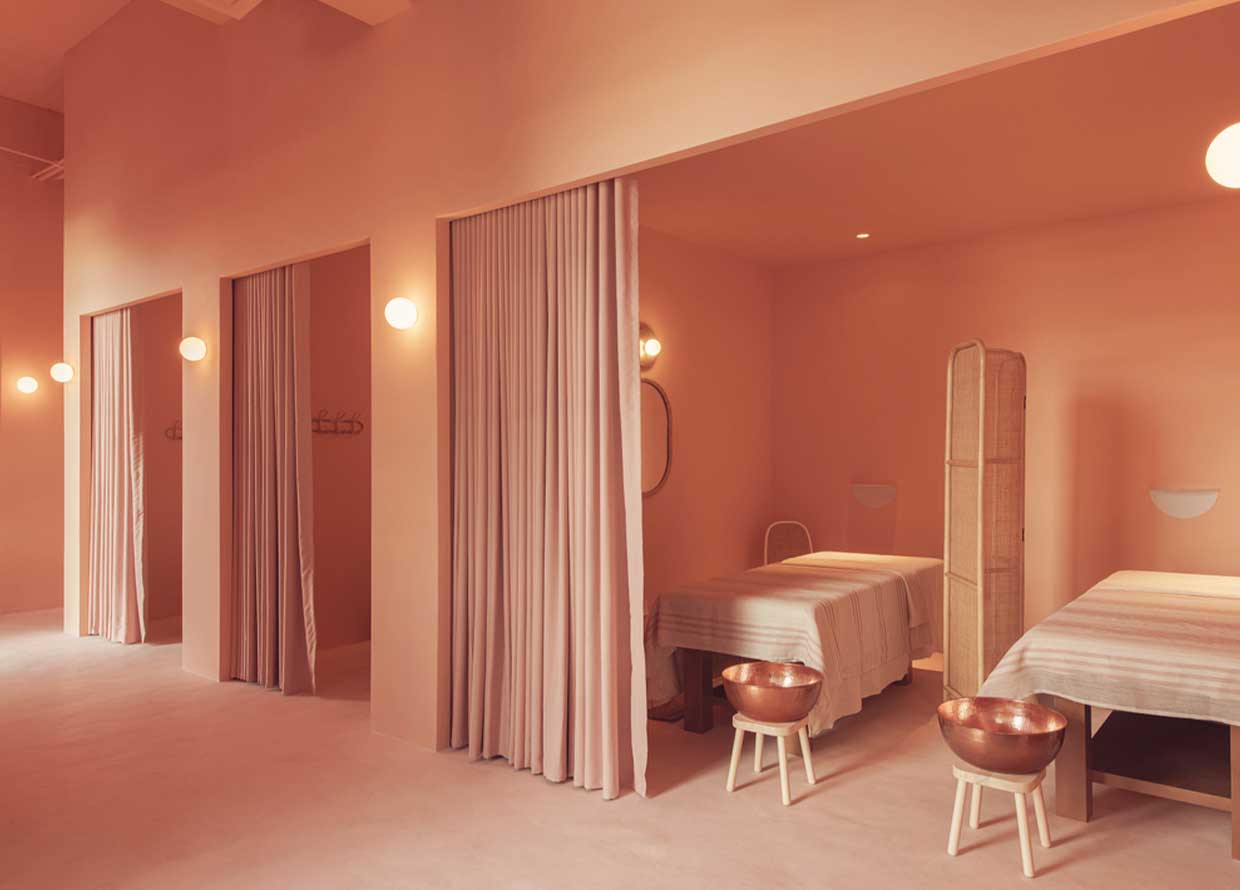 What does it take to break into the local wellness biz? For August's Business of Beauty column, Lax. and Lay. Retreat's co-founders walk us through the process.
It was just over two short years ago that one self-care space would open its doors and reshape how our local urbanites experience wellness and beauty. Lax, Retreat is a calming, women-only oasis clad from floor to ceiling in millennial pink, offering services ranging from massages to manicures and more. Then, earlier this year came Lay. Retreat—a logical next step following their first venture, with the same concept, only now geared towards both men and women.
You'll likely recognise the striking interiors of these day spas from your Instagram explore page or your Pinterest boards, but do you recognise the women behind the project? Mardhiah and Labiba Latiff are the bright minds behind the wellness brands.
For this month's Business of Beauty column, we speak to the entrepreneurs about, the logistics of starting a beauty business and the future of wellness in Malaysia. Read the full exclusive ahead: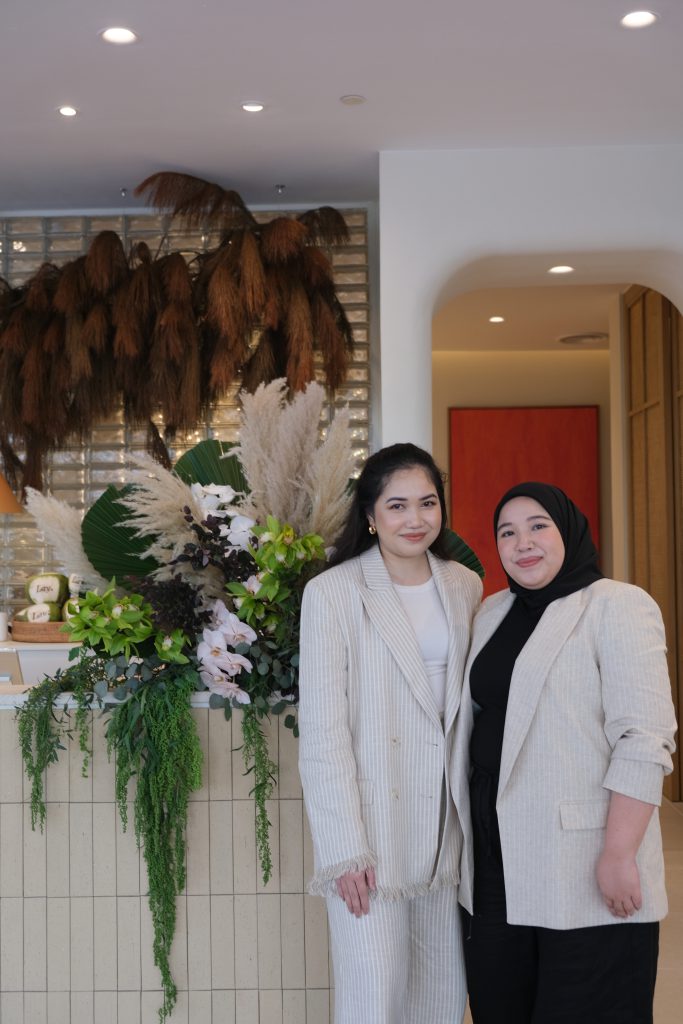 What gave you both the idea to launch Lax.?
"Both of us are experienced consumers in the beauty services space. We felt that there was a gap in the retail day-spa category, especially. Hence, the idea to launch Lax. came along with the mission to create an alternative and elevated experience from what was available in the market."
Why did you decide to go into business together? What does your dynamic look like with respect to your individual roles within Lax. and Lay.?
"We have been bouncing off ideas to each other for as long as we can remember, but only when Lax. came about did we truly feel the urge to work on it wholeheartedly. Mardhiah is the CEO of the brand, focusing on strategy, branding, marketing, funding, partnerships and special projects, whereas Bieb is the COO, managing HR, operations and procurement. 
"We make sure to minimise any overlap in our roles, but of course, being in a startup means that we do work very closely across all areas." 
What were the logistics involved in opening a wellness space, first during the pandemic with Lax. and now post-pandemic with Lay.?
"There are several things that stood out—namely, finding the right location and hiring. Surprisingly, we greatly benefitted from the pandemic due to the nature of our business which was more experience-centric. People couldn't travel at one point, so bite-sized domestic experiences were highly relevant. 
"In the post-pandemic era, consumer behaviour and demand have changed significantly. On one hand, it is arguably the most accessible time to build a business, on the other hand, it is definitely challenging to capture consumers' attention."
View this post on Instagram
What was the intention behind Lax. Retreat (and now Lay. Retreat)?
"Lax. and Lay. were founded from the necessity to modernise the beauty services industry to align with the needs of modern-day urbanites. Lax. is focused on addressing the multi-faceted female experience, as reflected in our menu, the causes we believe in, and the themes of our community events.
"Lay. is unisex and centred around the exploration of the ever-evolving wellness industry with hopes to make holistic wellness treatments more accessible to our audience. On that note, look out for our wellness pop-ups and events!"
What are some of the challenges you've both faced as business owners, especially in Malaysia where wellness is still a budding industry?
"We choose to look at it from a glass-half-full perspective. While educating our consumers has its challenges, it's a small price to pay for being a first-mover in the space. We see it as an opportunity and often a privilege to be doing so."
What are some trends you think will be taking over the wellness industry in the next year?
"Interestingly, wellness trends are usually something that has been around for centuries that recently got a facelift or have just been repackaged in a new way. 
"The terminology to look for is 'holistic wellness'. It's interesting to see conversations around wellness shift from mostly aesthetic or physical to a more comprehensive view consisting of mental, emotional and physical health. We couldn't be more excited to be at the forefront of that."
Lax. and Lay. are both known for their distinctive interiors—what was the process of designing each space like?
"Ideally, we would start with an unlimited list of the ultimate experiences—it allows us to dream big when there is no ceiling involved. We would then break it down and introduce real-world limitations. Our process is significantly different now since we have actual customers, real scenarios and use cases we can reference. 
"When deciding on a concept, we find it most helpful to pick just one image to represent the idea. Our mood boards are usually extensive, but having a singular reference point helps us to distil the idea and process efficiently."
View this post on Instagram
How did you design the treatment menus for both spas?
"Understanding the theme, tone and voice of each brand is a crucial process in deciding the menu and customer journey. Lax. is female-centric and Lay. is a unisex wellness brand, hence the differences are clear. This process is true across the board—from our marketing efforts to the choice of partners that we work with."
What are the most valuable lessons you've learned since opening Lax. and Lay.?
"Never stop learning—it doesn't matter where you start, it's all about the rate at which you learn and improve."
What advice do you have for anyone else looking to enter the wellness space in Malaysia?
"Know your customers. We still have a long way to go and there is still so much untapped potential in the space. We wish you all the best!"
For more beauty stories like this, click here.
| | |
| --- | --- |
| SHARE THE STORY | |
| Explore More | |