Beauty
#FitnessFriday: Team tries UFO and Superfunctional at EOS Wellness
Squats on an Unidentified Fitness Object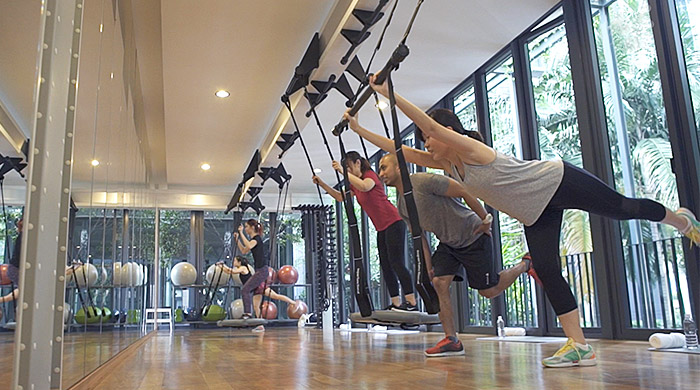 Here at Buro 24/7 Malaysia, we like to mix things up a bit. Since the last #FitnessFriday had us meditating for a fit mind (we swear we weren't just sleeping), it was time for us to work out our muscles this month—specifically, our core. Besides spa treatments, EOS Wellness also has a list of fitness programmes and the most intriguing one is a strength and conditioning class called Unidentified Fitness Object (UFO). It requires participants to do a series of squats, lunges and other resistance exercises while balancing on a floating board—something which we couldn't grasp if it sounded easy or just plain impossible. Depending on the size of the class, the trainers there would sometimes combine UFO with their other class called Superfunctional, which was what we did.
Watch the video below to see how the UFO works and what Superfunctional training looks like.
Rachel Au, Senior Lifestyle Writer
Having seen Instagram videos of people swinging breezily on this UFO had me actually excited to give it a go (something which my couch potato body rarely feels when it comes to #FitnessFridays). Then, I found out you're supposed to do squats while it swings around—What? Being born with the clumsy DNA and a paranoid mind, I could picture a hundred ways I could go wrong but Ammar was more than a patient trainer. During some of the moves for the Superfunctional training, he corrected most of my postures (I've been planking wrongly all this while!) and thus, I could really feel the burn in my core (for the next few days, in fact). The UFO, on the other hand, was easier than I thought but then again, I never once let go off the straps even when I was doing the squats. All in all, I like that it was slow-paced yet intense; and trying to balance on the UFO made me feel like a cool surfer (not really since I had an awkward pose).
Rating: 4/5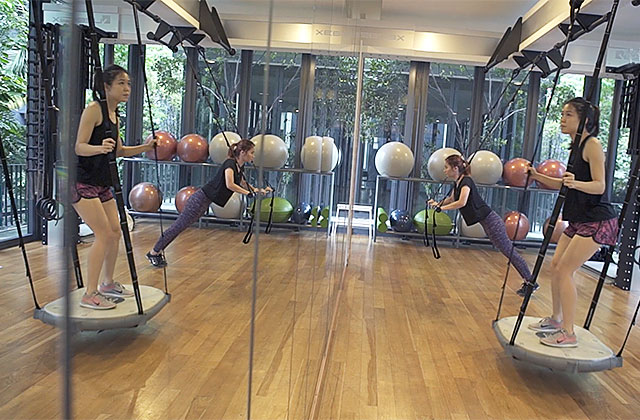 Loh Wei Yeen, Fashion & Beauty Writer
My initial reaction to the swing-like contraptions hanging from the ceiling at the class was, "How do we work out on that?" But twenty minutes later, it dawned upon me that this UFO (Unidentified Fitness Object) is a pretty fun way of making core workouts more challenging than the usual. Attempting to swing around while standing on the board merely by using your core isn't as easy as it sounds, but I realised that being confident and quelling thoughts such as "I am going to fall and die" make it less formidable. Squats and planks on it, however, are for next-level fitness enthusiasts. The next day resulted in some soreness in my quads and core, so yes, I'd gladly swing around on it once more for an effective workout.
Rating: 4/5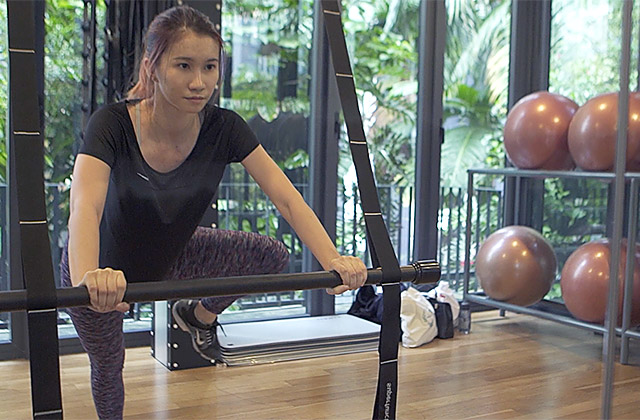 Tan Su Fen, Writer
I was rather curious to find out what sort of exercises we would be able to do with the UFO, and my first thought after me and my terrible sense of balance stepped on it? It was definitely a challenge. Setting the board in motion and doing squats on it were alright, but doing all of the above without holding on to the straps for support was a whole new ball game. For those who would like to work more on the upper body, I'd say go for the Superfunctional class. I liked how the workout can be easily tailored to our fitness levels. For example, if you get too tired halfway through the pushups on the bar, simply take a step forward, and you'll be able to continue with a slightly reduced level of difficulty. After the class, I woke up to aching core and arm muscles the next day—the good kind of pain.
Rating: 4/5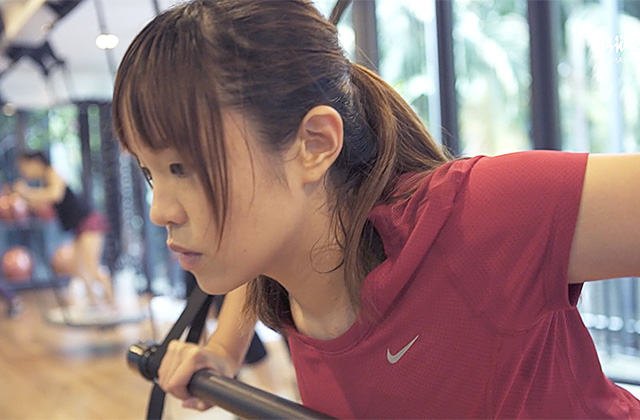 Yi Suen Chong, Digital Designer
Truth be told, I'm more of a HIIT fan so the class didn't really feel intense but it is a great way to tone up the muscles. There's a lot of core work while we're on the UFO which may seem easy at first, but it actually requires a lot of core strength to spin the board around. With a lush green environment, the fitness studio looks amazing though and as it can only accommodate a small group of people, the trainer can place more focus on each participant. The only downside of the class was the lack of music.
Rating: 3.5/5

The UFO and Superfunctional classes are available at EOS Wellness, St Mary Place. Check out their website or Facebook for more info.
Related stories:
#FitnessFriday: Team tries Stand Up Paddling (SUP) in Putrajaya
#FitnessFriday: Team workout at Firestation.fit in Plaza Mont Kiara
#FitnessFriday: Team tries a Wireless EMS workout at Be Urban Wellness
Source: https://www.buro247.my/lifestyle/health-fitness/fitnessfriday-sound-bath-alchemie-boutique-bangsar.html
| | |
| --- | --- |
| SHARE THE STORY | |
| Explore More | |