Beauty
COVID-19: What are insurance companies in Malaysia offering in terms of coronavirus-specific coverage?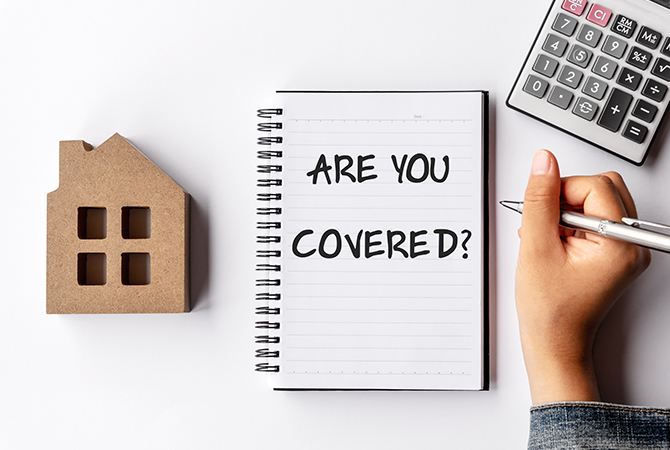 Times are difficult for many all over the world right now. This is why any kind of assistance would be helpful. As Malaysians continue to follow the Movement Control Order and stay home, we're helping to flatten the curve in this war against the COVID-19 pandemic. Malaysians are affected tremendously—from education to economy. But here's one thing to think about: if someone you know has tested positive for coronavirus, are there any insurance companies in Malaysia that provide virus-related coverage? The answer is yes—there are.
Back in February 2020, all insurance and takaful operators under the Life Insurance Association of Malaysia (LIAM) umbrella as well as Malaysian Takaful Association (MTA) decided to provide hospitalisation coverage and treatment to policy holders affected by COVID-19. This was after the World Health Organisation (WHO) declared the novel coronavirus a global health emergency.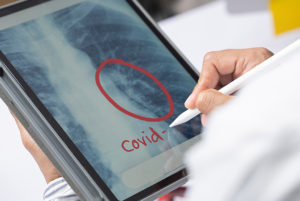 In a statement by LIAM's chief executive officer Mark O' Dell, he said that, "even though a majority of the medical policies or certificates carry an exclusion on communicable disease requiring quarantine by law, Malaysian life insurers and takaful operators are responding to an immediate need of the nation by waiving the exclusion of quarantine by law in light of the increasing number of people who have been affected". Of course, as a policyholder, you will need to check the terms and conditions as well as the benefits. After all, every insurance company has its own set of policies.
If you're unsure, LIAM members include AIA, Allianz Life Insurance Malaysia, AmMetLife Insurance, AXA Affin Life Insurance, Etiqa Life Insurance, Gibraltar BSN Life, Great Eastern Life Assurance, Hong Leong Assurance, Manulife Insurance, Prudential Assurance, Sun Life Malaysia Assurance, Tokio Marine Life Insurance Malaysia, and Zurich Life Insurance Malaysia—among others. You can see the full list here.
Fast forward to March 2020, the members of LIAM announced that they will be taking proactive steps in providing additional relief measures for policyholders who are affected by the economic slowdown as a result of the pandemic. Additional benefits include RM5,000 cash relief for policy holders who have tested positive for COVID-19, cash benefits or allowance for hospitalisation, and special lump-sum death benefits (ranging from RM5,000 to RM20,000).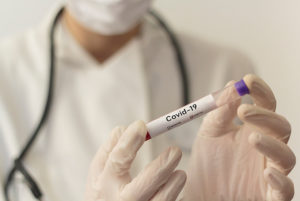 Did you know that a RM8 million fund for COVID-19 testing was pledged by the Life Insurance Association of Malaysia (LIAM), Persatuan Insurans Am Malaysia (PIAM), and the Malaysian Takaful Association (MTA)? This was planned in support of the Ministry of Health's initiative to run more COVID-19 tests on Malaysians.
If you're affected economically by the pandemic and Movement Control Order, you also have the option of deferring the payment of life insurance premiums and takaful contribution. This is an option that's available from 1 April 2020 to 31 December 2020—and applicable for annual, half-yearly, quarterly, and monthly premium or contribution modes of payment.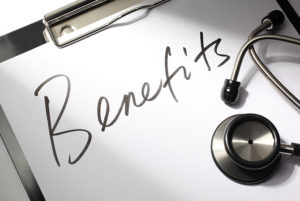 Some examples to note include the following:
1. Etiqa
Eligible for policy holders of Etiqa Life Insurance or Etiqa Family Takaful, the COVID-19 extra benefit includes a RM5,000 cash relief upon testing positive.  This relief is available for any and all individual customers. The period of eligibility is from 19 February to 30 June. As for hospitalisation coverage, all customers who own a Medical plan or Hospital Income/Cash Benefit plan with Etiqa are eligible. While the plans don't usually cover pandemics such as COVID-19, Etiqa has decided to make an exception for a limited period. This benefit utilises the allocations of your existing plans.
For more information, visit this website.
2. Manulife
Eligible from 24 March 2020 to 30 June 2020, Manulife will waive the 30-day Waiting Period for all medical plans if you require hospitalisation to any of the designated hospitals by the Ministry of Health as a result of the COVID-19 pandemic. Medical plans under this benefit will exclude hospitalisation benefit riders and critical illness rider. From 26 February 2020 to 30 June 2020, Manulife is also providing Hospitalisation Income Support—with a daily benefit of RM200. This applies to anyone currently insured by Manulife who is under quarantine at any hospitals designated by the Ministry of Health.
For more information, visit this website.
3. Tokio Marine
All policy holders with an active medical plan are eligible for Tokio Marine's special coverage extension when they require hospitalisation treatment related to COVID-19. Take note that claims are only applicable for admissions in hospitals within Malaysia. In the event the policy holder or immediate family member passes away due to COVID-19, Tokio Marine has launched the Compassionate Benefit of RM 5,000. This initiative was slated to end on 31 March 2020 so check if you require an extension.
For more information, visit this website.
4. AIA
The extra coverage for COVID-19 will be provided to all existing Individual Life, Family Takaful, and Flex PA customers until 30 June 2020. Offered without charge, benefits include a hospitalisation benefit of RM200 per day up to 30 days of hospitalisation if tested positive COVID-19 and quarantined at hospitals designated by the Ministry of Health Malaysia. As for Death Benefit, a beneficiary will receive an additional lump sum coverage of RM10,000 per life—at the unfortunate event of COVID-19-related death.
For more information, visit this website.
5. Great Eastern
With the RM1 million financial assistance programme (until 31 December 2020), Great Eastern has the Hospitalisation Cash Assistance and Death Benefit. For the former, cash assistance of RM200 per day up to 60 days of hospitalisation will be provided upon diagnosis of COVID-19. As for the latter, COVID-19-related deaths will result in a lump sum of RM20,000 per life for the beneficiaries.
For more information, visit this website.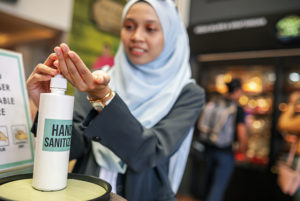 If your insurance provider is not one of the examples above, make sure to contact them to find out more about what they're providing in terms of COVID-19 coverage. Also—always be sure to examine the Terms and Conditions. It's great that Malaysian insurers are willing to make exceptions and do their parts for the community at a time like this. We need all the help we can get. #KitaJagaKita.
Let's continue to practise social distancing and self-isolation; even after the Movement Control Order. It's the New Normal—as mentioned by Prime Minister Muhyiddin Yassin and Director General of Health Dr. Noor Hisham. It might take some time but we can win this war against the novel coronavirus; and come out of this stronger and wiser.
For more COVID-19 stories, click here.
| | |
| --- | --- |
| SHARE THE STORY | |
| Explore More | |