Body + Wellness
Back to Beauty: We reviewed the SOPs at KL's salons and spas and this is how they fared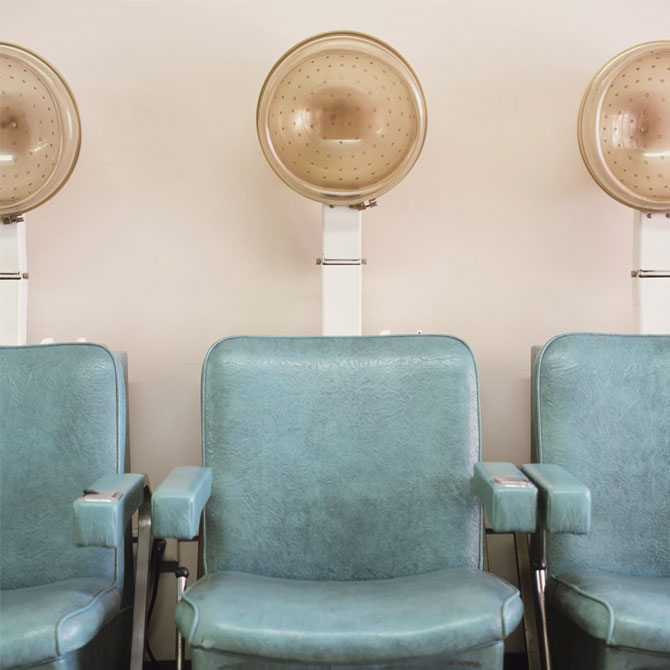 Keen to head back to your favourite salons and spas but feeling (rightfully) cautious about the lax-ish SOPs amidst this pandemic? Fret not—we're here to scope out the situation for you.
Ahead of your return to the world of beauty, we've reviewed our experiences with some of KL's top spas, lash boutiques, and hair salons. Read on to find out how SOPs fared in each establishment (and, of course, how the treatments were!):
Digital Wellness Escape at The Spa at Mandarin Oriental, Kuala Lumpur
View this post on Instagram
"I've been a longtime fan of the spa treatments at Mandarin Oriental, Kuala Lumpur, so it was good to revisit the Digital Wellness Escape Treatment, which was similar to the one I did a few years ago. In addition, The Spa reassures guests with its strict safety and hygiene measures such as having fully-vaccinated spa therapists as well having them wear both a face shield and mask during the treatment. So what makes sets the 'Digital Wellness Escape' different from a regular treatment? For starters, it's targeted to relieve stresses and strains caused by using electronics frequently around the head, eyes, neck, shoulders, hands and feet. While I can't say much about how it might affect the feet, I definitely won't say no to a foot massage.
"Before starting the treatment, the therapist offered me a selection of massage oils to choose from—each designed for a different restoration goal. It was tough just deciding one—the constant lockdown meant I needed restoring across all aspects (just kidding, or am I?)—but in the end, I opted for the 'magic potion' that would alleviate stress. The combination of my therapist's exceptional skills with the right amount of pressure, and the soothing scents from the massage oil, lulled me to full relaxation mode. One and half hours flew by, and I didn't want it to end. At the end of the session, I was served warm tea and a little pouch of goodies (colouring pages with a set of mini colour pencils and a small bag of healing stones) to bring home and continue my Digital Wellness Escape experience. Going home to check my emails in that state of Zen was tough, and I had the best night's sleep in ages. I'll be back!" — Rachel Au, Editor
Price: RM600 for 1 hour and 30 minutes
For more info or to make an appointment, visit the website.
Haircut + Perm at The Hair Tric & Lashility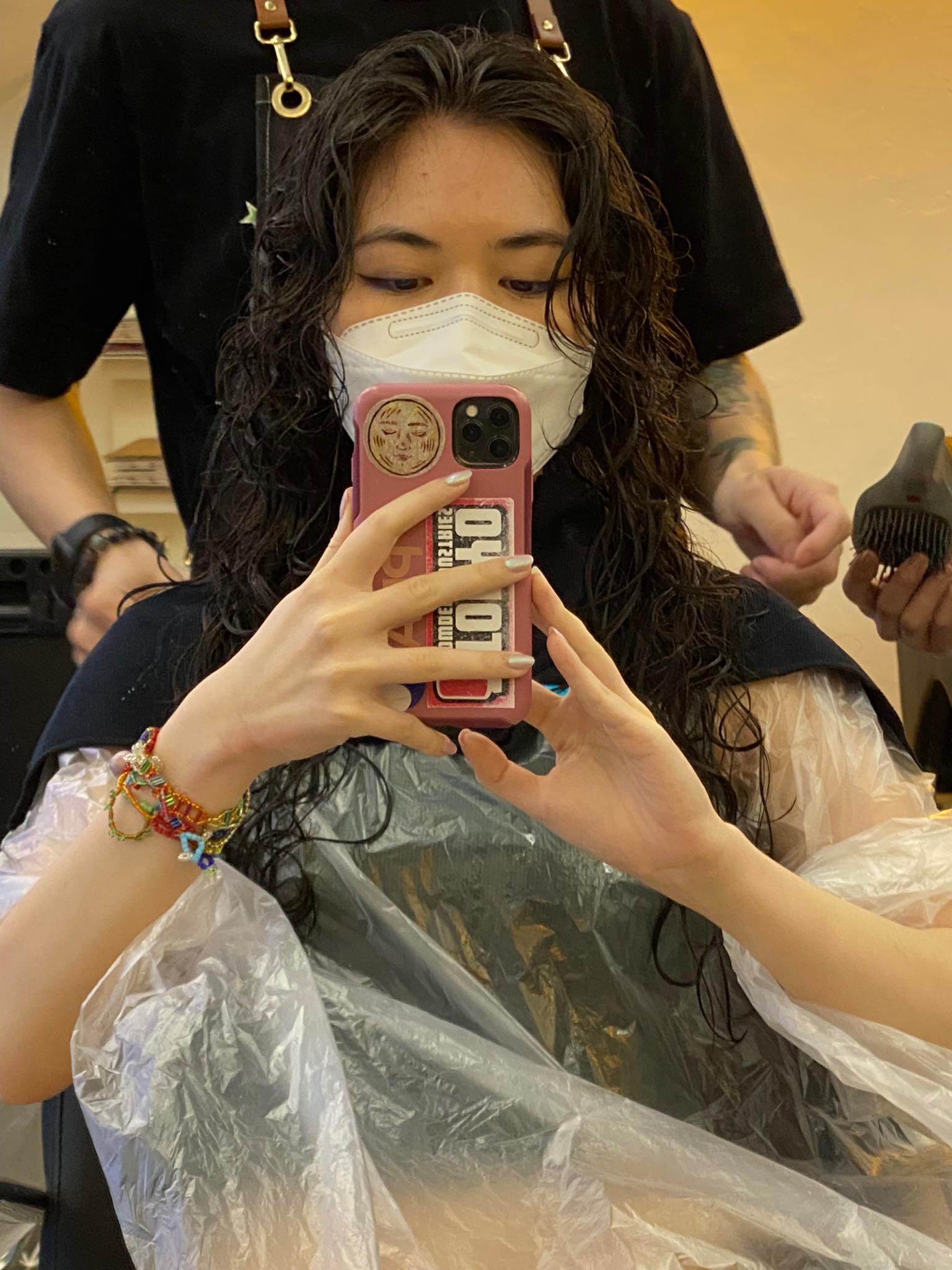 "It has been a hot minute (read: over two years) since I've done anything remotely damaging to my hair, so the lockdown lift felt like due time to really go wild with my locks. That said, I'm still a working professional, so while I'd like to bleach my hair into oblivion, I figured I should start slow with a perm. The inspiration I had in mind was simple: A modern take on the voluminous '80s perm—specifically, a more wearable version of the one my mum sported back in the day.
"Now, keep in mind that I've been exceedingly cautious during this pandemic, and this was one of the very first times I had been out and about in nearly 10 months. Naturally, I was on the lookout for any and all SOP-violating red flags but—to my glee—I found none. The salon was spotless, social distancing was well in place and everyone was masked up for the entire duration of my appointment (and, I assume, everyone else's appointments too).
"Better yet, all of the stylists at Hair Tric have a minimum of 10 years of experience in the industry, so I was confident that my hair would be in good, professional hands. My stylist, Joe Kong, was incredibly obliging during our consultation, making great suggestions based on my specific hair needs and really taking my 'surprise me' haircut request to heart. I was thoroughly impressed by how attentive he was throughout the session and how quickly he worked (my whole head of hip-length hair was washed, cut, processed and styled in just four hours, as compared to the six hours it has taken in the past!). In fact, he made it such a comfortable experience that I fully fell asleep at the washbasin as my perm processed.
"When all was said and done, I left the salon with big waves that were styled with plenty of volume, just as I'd asked. I admit that I haven't been able to achieve that same level of volume since (mostly because I don't own a dryer diffuser), but my slightly tamer, air-dried ringlet waves are still plenty of fun. I love how natural they look sans curl cream and how easy they are to style—in fact, my post-shower hair routine has been considerably cut down to just scalp care and hair oil. Further, I like that I still have the freedom to heat-style my hair and change up the style when I feel like it. Overall, it was a great first experience with the Telawi-based salon and I'm definitely keen to go back for more hair makeovers in the future!"— Redzhanna Jazmin, Beauty Writer
Price: Perm (long hair) RM300+
Power Brightening Facial at AsterSpring
"After so many months of lockdown (I lost count), my skin had been dull and congested from maskne, revenge sleep procrastination, and pandemic-induced stress. With work events to attend and year-end holidays on the horizon, a facial was long overdue to help me look somewhat presentable again. AsterSpring's new Power Brightening Facial treatment sounded promising, with its claims to improve skin radiance and luminosity—and it actually delivered.
"To be honest, I wasn't completely comfortable with being in an enclosed treatment room in a mall at first (I visited the AsterSpring outlet in Mid Valley Megamall). However, I'm pleased to report that the necessary SOPs were observed throughout my treatment—the skin consultation was carried out behind a perspex barrier screen; my therapist wore a facial mask throughout the process; and there was enough room to observe social distancing from other customers (except in the treatment room, of course).
"As for the treatment, the facial involves double cleansing, exfoliation and extraction with the advanced BT Micro Device for better penetration, and a relaxing massage with a concentrated blend of calming essential oils. This is followed by the Vitalzyme Bio Cellulose mask—a powerful anti-oxidant mask enriched with noni, green caviar, sea grape, kombuchka, and enzymes from 88 types of fruits and vegetables—which helps to eliminate free radicals and restore radiance. After that, some final touches of ampoule mist, serum, moisturiser, and SPF are applied to seal the essence and protect the skin.
"The whole process should take roughly 45 minutes or more, depending on the condition of your skin. I won't lie—the extraction process was painful and resulted in angry red bumps on my face for a few days (note: make sure to keep the next few days after your treatment free of events). Nevertheless, I could tell that it paid off the next day when the redness subsided and I woke up to visibly brighter skin. After a few more days, my skin texture had also improved and I had a natural glow that lasted for more than a week after my treatment. If you have dull, fatigued or lacklustre skin like I did, I can attest that you'll benefit from this facial!"—Natalie Khoo, Senior Lifestyle Writer
AsterSpring's Power Brightening Facial is now available in Malaysia at all AsterSpring and AsterSpring Signature centres.
Price: AsterSpring centres, RM288 | AsterSpring Signature centres, RM318
Premium Yumi Lash Lift + Yumi Lash Tint at The Hair Tric & Lashility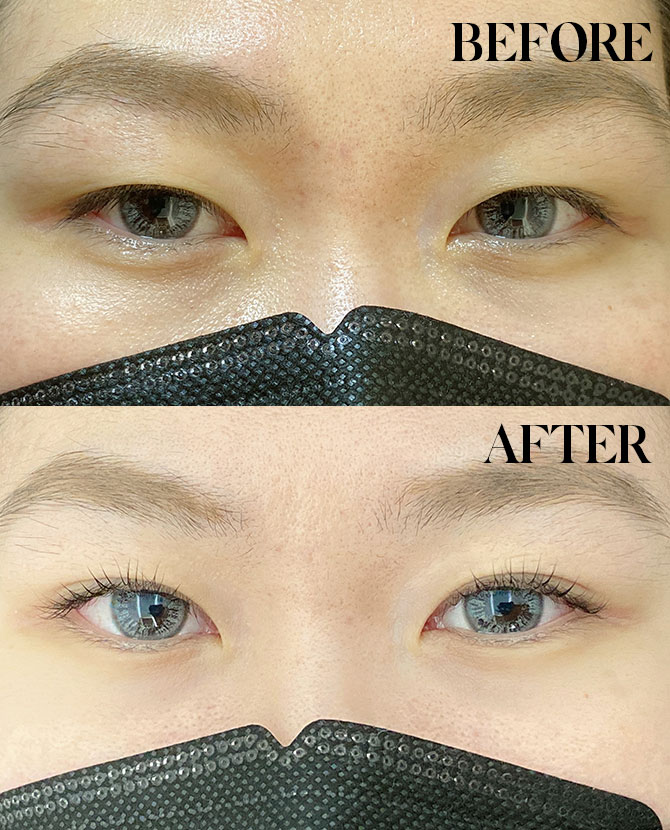 "Lash extensions was a small addiction of mine until the lockdown happened, and for almost two years, I was perfectly fine without them—until The Hair Tric & Lashility offered their lash lift services for a review. Why not? I've heard raving reviews from many happy customers, and the upside of it is that it looks more natural as it uses your own lashes. My stylist suggested the Premium Yumi Lash Lift, complemented with the Yumi Lash Tint. Both were more suitable for first-timers and those with sensitive eyes (#guiltyascharged). The treatment does not contain any harsh chemicals and uses products imported from Australia. Together, the lash lift and lash tint took about an hour to complete, which was slightly longer than usual as I had "stubborn" lashes, so the stylist left the solution on for a couple of minutes longer.
"Similar to getting lash extensions, you can't open your eyes at all during the duration of the treatment, and your lids will be taped down to secure them in place. As mentioned, I have very sensitive eyes, which extends to even any obstruction surrounding it would lead to constant blinking. As a result, my eyes did sting a little while waiting for the 15 to 30 minutes to be over for each side. But my stylist had truly gentle hands when carrying out the treatment, and I fell asleep a few times too. Optional: They even recommend getting your nails done so you can kill two birds with one stone (or rather, in one visit).
"By the end of it, I woke up to long lashes that looked like they had been curled with an eyelash curler, and then applied with mascara—except it looked more natural versus the effect you would get from lash extensions. The mascara-like result is thanks to the addition of the lash tint, which I would recommend pairing with your lash lift. For the first two days, I will admit it took some getting used to but also, it's important to take good care of them. On average, my stylist said the lash lift would last about three months, while the lash tint could last up to three weeks. She also advised against using oil-based products, and to use water-based products instead (whether it's makeup or makeup remover). I, for one, haven't felt the need to use my go-to eyeliner since the lash lift, and I'm never looking back!" — Rachel Au, Editor
Price: Premium Yumi Lash Lift, RM338 | Yumi Lash Tint, RM68
Read more beauty reviews here.
| | |
| --- | --- |
| SHARE THE STORY | |
| Explore More | |