There's a new spa retreat in town where you'll have to surrender your phone, indulge in a massage and treat yourself to some mindfulness activities
Scheduling a Digital Detox Retreat on a Monday afternoon seemed a bit unnecessary considering it was only the start of the work week. My reasoning is that it will prep me up for the rest of the days to come. After all, a restful mind is a more productive one. Mandarin Oriental, as a group, seems to be heading to a more 'wellness' approach. Locally, they recently introduced an Organic Wellness Lunch menu at the Lounge on the Park while globally at all of its spa worldwide, they launched a Digital Detox initiative. 
As much as we love staying connected 24/7 along with the vast amount of convenience that technology has brought us, it's not without any negative impacts on our wellbeing. Online distractions and the expectation to be constantly reachable can cause a huge amount of stress, and thus, the programme is designed to retreat guests from all of this and truly recharge.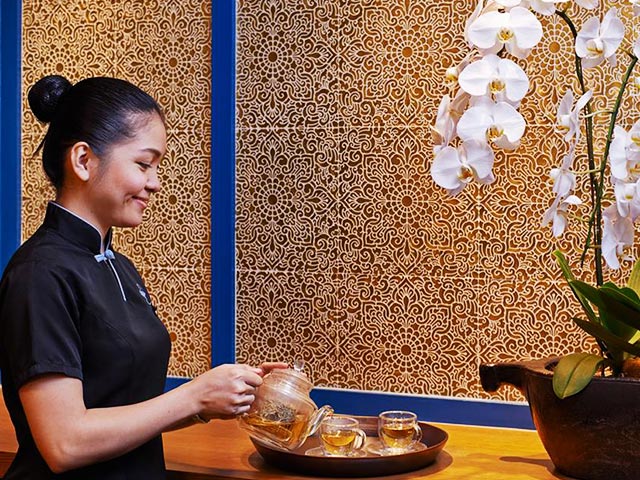 My Digital Detox Retreat experience began the minute I arrive - by surrendering my phone and silencing the anxiety called 'But what if I get an important call or text (like maybe from Taylor Swift or... my boss)'. Then it was off to the locker room to get changed and spend 10 to 15 minutes in the Steam or Sauna Room there to slowly unwind. The spa therapist, Ezra, for my session then came to escort me to the waiting area where she handed me a consultation form to fill in my preferences - level of strength, areas to concentrate, and more - for the massage. Guests are also given six choices of essential oils, each with a designated use, be it to detox or for those who have jet lag. I chose Bloom, for tiredness. 
The one hour and twenty minute treatment starts with a foot soak and scrub using natural ingredients such as ground coffee, ginger powder and pandan before proceeding to the massage which concentrates on the head, eyes, neck, shoulders, hands and feet. Everything was so comfortable that by the end of it, I felt my muscles had loosened up from all the tension accumulated from hours of sitting in front of the laptop.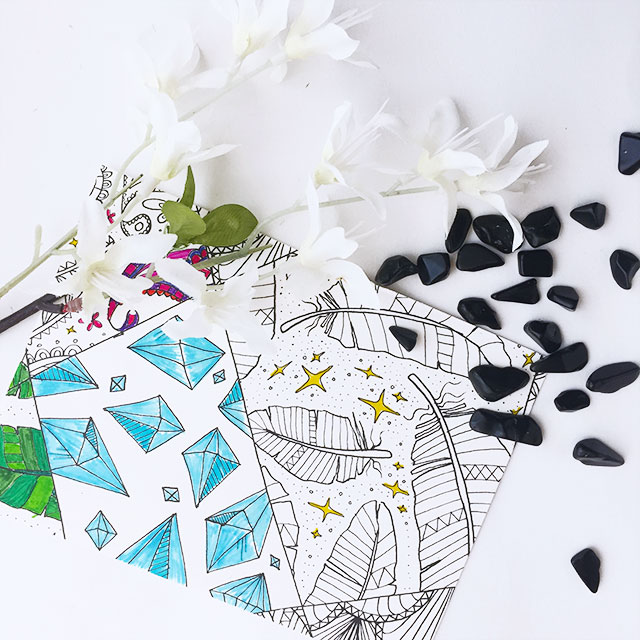 Feeling a little dazed and very relaxed, I was taken to the spa relaxation room for the next part of the retreat: A fresh coconut and a basket filled with a range of mindfulness activities such as a book, colouring postcards with markers, a journal to write in, and sheets of drawing paper. The typical glutton in me hit it off first with the coconut before sifting through the postcards to pick a design I like. I should note that any items that you've coloured or drawn in can be brought home, but all the other materials would have to be returned to the counter. 
Time passed rather quickly as my mind just focused on colouring within the lines and deciding which shades to use or blend. I'd have to say it was indeed lovely to spend an evening just doodling or colouring like this. It does take the mind off things and eventually, my thoughts drifted away from any worries I had or at least, soothed the anxiety. I would have spent a longer time there if I wasn't needed to head back home for a family dinner. Tip: Schedule this in the morning so you can spend the rest of the day there (and try out the Organic Wellness Lunch while you're at it).
Unfortunately, as soon as I got my phone back, I see all the messages flowing in and had to frantically reply each of them. Still, I wouldn't say the efforts were wasted as I've since had a rather calm week despite last minute plan changes or sudden calls for work. It's important to have these me-time sessions once in a while. 
The Digital Detox Retreat is priced at RM525 nett per person and can be booked online at www.mandarinoriental.com/kualalumpur/luxury-spa/treatments. 
Related stories:
A relaxing afternoon with Mandara Spa
Tried and tested: Full Spectrum Infrared Therapy in Sweatspa
Organic Wellness Lunch at Mandarin Oriental KL: More than just a healthy menu