With Chinese New Year earlier in the year this 2020, it's no surprise that everyone's in a tizzy to stock up on all the decadent snacks, be it pineapple tarts or fried prawn crackers. Whether you're serving them for house guests or stashing it for your personal own munching needs (we're not judging), we all know that these morsels of delight aren't the healthiest things to munch on.
Excessive snacking can render a thicker waistline and a sore throat—both undesired especially during this festive season. So, here are five healthier alternatives that will prevent that inescapable guilt-trip (especially if your new year's resolution is along the lines of getting fitter). But here's a tip: indulge everything in moderation and you'll be just fine.
Pineapple tarts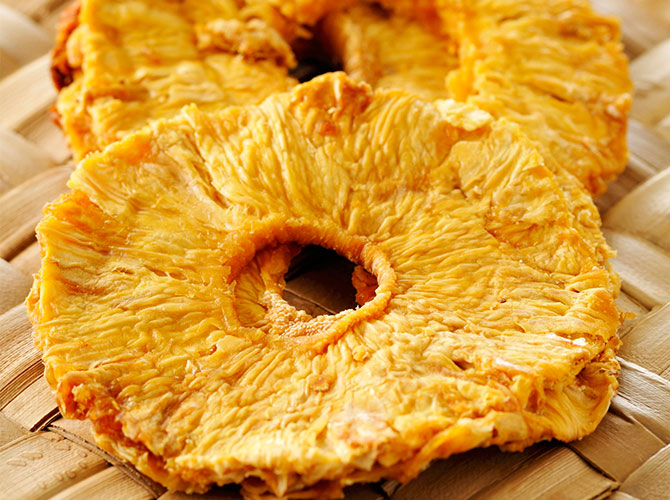 Is it really Chinese New Year if pineapple tarts are excluded from the snack table? These bite-sized cookies are a CNY classic (and our personal favourite) but newsflash: each tart has approximately 82 calories—which doesn't sound like much if you have one, but as we all know, once you start snacking it's almost a chore to stop.
Try swapping these sinful tarts with dried pineapple. Opt for freeze dried pineapple that are packed with natural vitamins, dietary fibre and minerals. This way you can still enjoy the tangy sweetness of pineapple without worrying about the calories.
Kuih bangkit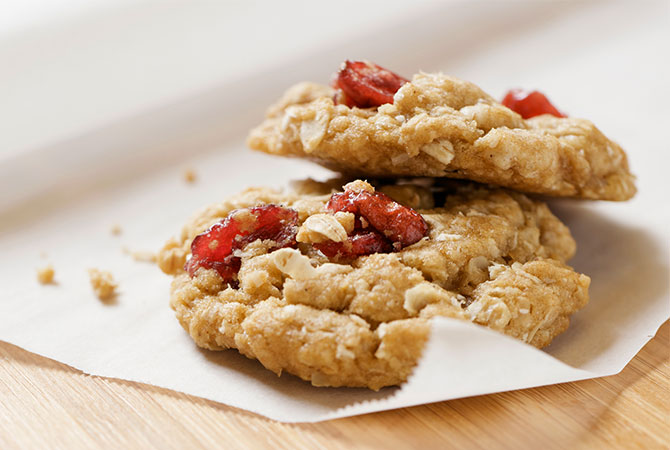 These melt-in-your-mouth cookies are so satisfying to eat but at the same time, so-not-great for your waistline once you start bingeing. Made from tapioca rice flour, coconut cream and sugar, these cookies are unfortunately high in saturated fats, making it an absolute diet killer.
For a more nutritious alternative to kuih bangkit, stock up on oatmeal cookies instead. We get it—these don't exactly melt in your mouth, but what they lack in texture they make up for in health benefits. Oats are one of the most nutrient-dense foods that help lower blood pressure, cholesterol and also the risk of heart diseases. Look out for those that contain raisins or berries as well for added vitamins and fiber.
Fried prawn crackers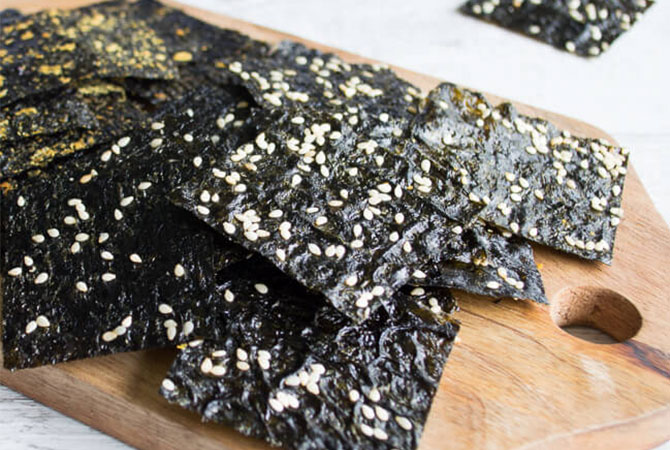 Just like potato and arrowroot chips, fried prawn crackers are a crunchy snack that's well-loved throughout Chinese New Year. Sadly for our bodies, these crackers have high levels of fat, calories and sodium; not to mention, many studies have also linked fried food to diseases such as obesity, diabetes and heart disease. Substitute it for toasted seaweed chips which are vegan and a lot less greasy—but still taste equally as good.
Peanuts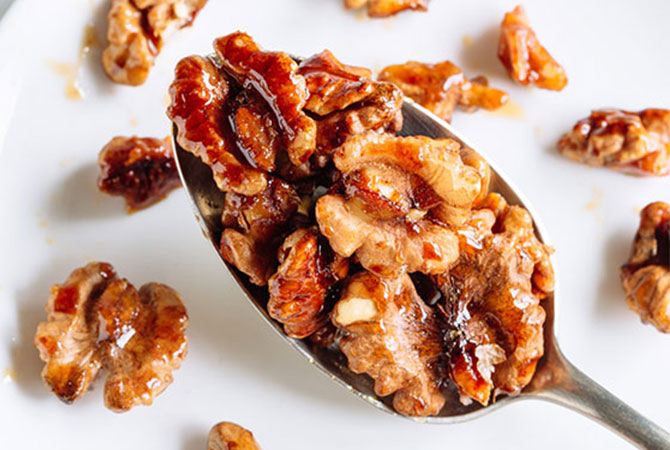 Nuts, in general, provide a good amount of fat, fiber and protein, but the flavoured and processed peanuts that we mindlessly snack on during Chinese New Year unfortunately contains excessive salt and sugar. All that extra seasoning can induce  water retention and bloating—not a great look for our CNY selfies.
Try making a healthier version of peanuts by spicing up a healthier cocktail of nuts e.g. cinnamon and honey roasted walnuts that are not only healthy but taste pretty good as well.
Nian gao (sweet rice cake)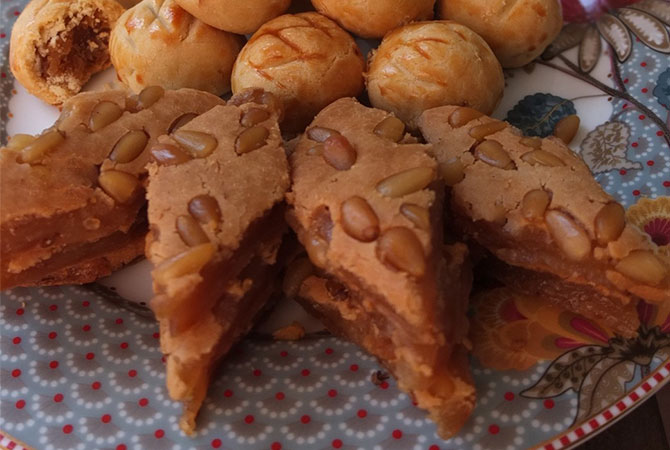 Nian gao symbolises 'yearly improvement' or 'an increase in prosperity' as it is the Chinese homonym for 'high year', hence its status as a Chinese New Year staple. Made from glutinous flour and brown sugar, this delicacy is often dipped into a batter and deep-fried for a crispy shell and gooey filling. A healthier way to indulge in nian gao is to steam it, and if you're feeling adventurous, try baking it!
| | |
| --- | --- |
| SHARE THE STORY | |
| Explore More | |