What do you think of when you hear the word "defy"? Is it obstinance? Provocation? Insolence? Here's Calvin Klein's take: Subversion. In the house's newest fragrance campaign, Defy, global ambassador Richard Madden is flipping the meaning of the word on its head and looking within (clad in a timeless CK denim tuxedo, of course).
The campaign frames the Eternals star in a series of carefully captured moments, each of which sees Madden at his most vulnerable. 'Home' by Vince Staples plays in the background—the perfect soundtrack to Defy's epic concept—as we follow the Scottish actor's journey of self-defiance. It culminates in a leap of faith that is both metaphorical and literal; daring the viewer to take risks and defy their own personal limitations. Overall, the campaign poignantly captures the essence of the new fragrance, but we spoke to Madden to get some additional insight into what went on behind-the-scenes.
Find the full exclusive ahead (and read 'til the end to see the actor take on our round of Quickfire Questions):
How did your partnership with Calvin Klein come about? 
"This is the first time I've ever worked with a brand in this way, or done a fragrance collaboration. I met the Calvin Klein guys in New York quite a few years ago and we didn't know what we wanted to do together. We were just both kind of fanning out on each other—[I was] like 'Okay, I love you guys, I love what you stand for, I love the kind of content you make, I love the product you make…', and they were enjoying what I was doing with my career as well, so we thought 'Let's do something together,' but we didn't know what. And from that initial meeting is where the concept for Defy was born."
What about Calvin Klein Defy resonates with you?
"I think what resonates the most with me about Defy and the concept of Defy is it not being an external 'defiance'. [Defy is] more of an internal dialogue— which is something I can relate to a lot—of your own self doubts that you have or your own limitations that you've put on yourself, like 'How far can I go?' or 'What can I achieve?'. What Defy kind of stands for to me is that overcoming of your own boundaries—pushing yourself a bit further to achieve a bit more and exceed your own expectations."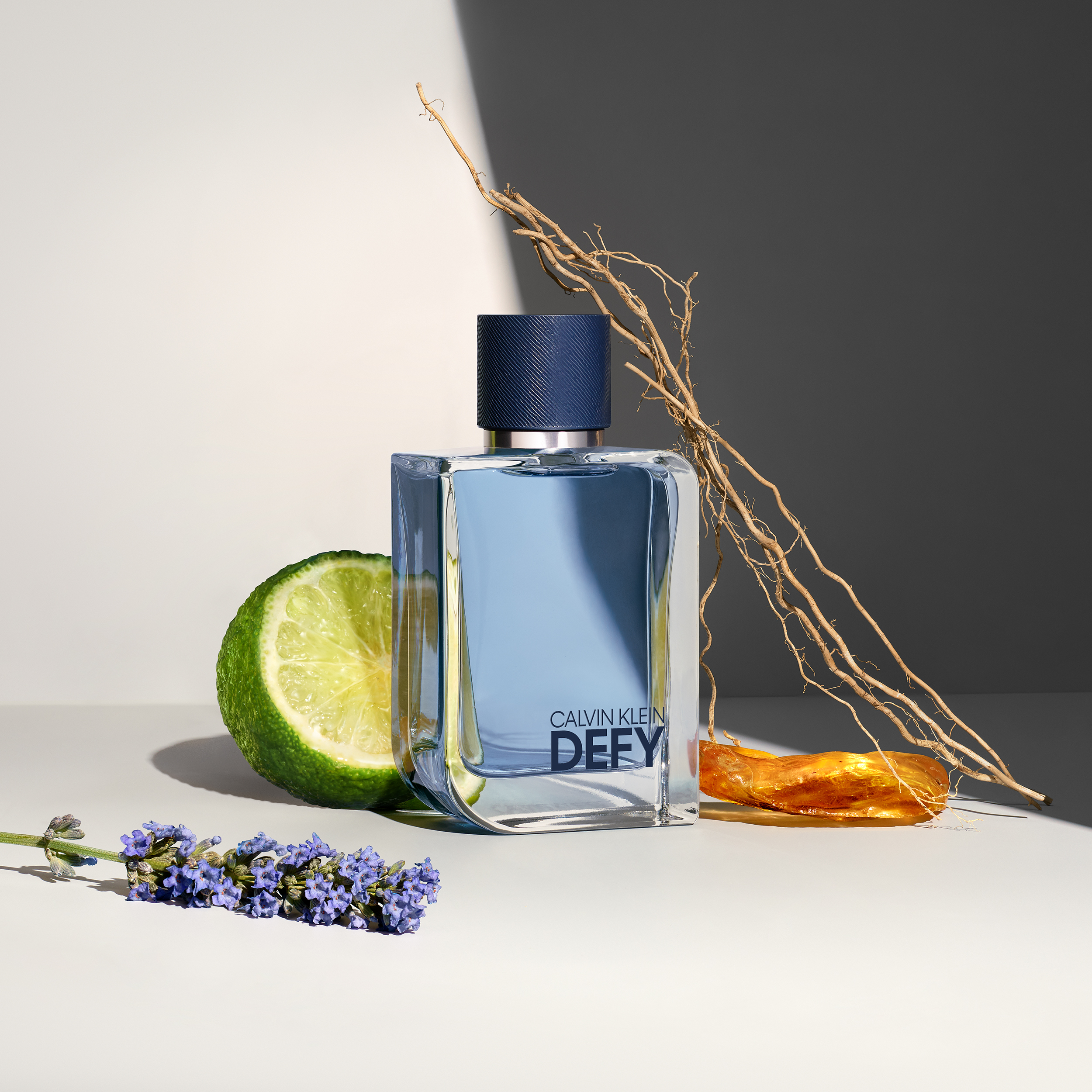 What do you like about the fragrance?
"It's the bergamot smells and the amber smells. I love those woodier scents. I love that it's got citrus elements, so I feel it's not too heavy wearing it in the daytime, but it's also got these woodier, more rooted scents that appeal to me."
You've had quite a colourful film and TV career so far, with your latest gig being the Chloé Zhao-directed Marvel blockbuster, Eternals. However, as you've mentioned, this is your very first fragrance campaign. What was the experience of working on this project like in comparison to an acting role?
"It was really exciting! It's a different experience working on something like this [compared to] an acting role, although we tried to develop some sort of character for this.
"What was nice was not having to do any talking, and it all being about these captured moments that Jonas tried to get with me. In the mirror, with me hanging over this lake and reflecting upon [myself], capturing all those things that I found very important about this collaboration; this idea of looking in at yourself and asking 'How can I be better?' and 'How can I push myself further?'.
"So, we had fun kind of making it in the studio and on location. I got to do some crazy hanging off of some wires on a crane above a lake, looking at myself in the water. It's all quite fun, exciting stuff."
View this post on Instagram
What was one highlight of shooting this campaign?
"I loved being on a rooftop in Central London—that was pretty cool. Sometimes, as an actor, you get to be on locations that other people generally don't get to be. So being in Central London at dawn, right above the river, running along a rooftop with a wire attached to me (in case I fall off) was a cool experience."
What advice do you have for those looking to embrace their own journey of defiance?
"Be confident in yourself, I suppose. I think I've spent years kind of lacking confidence and doubting [myself] and questioning [my] own abilities. It just doesn't matter. Just do what you want to."
Watch Madden take on BURO's Quickfire Questions here:
Find more beauty insiders here.
| | |
| --- | --- |
| SHARE THE STORY | |
| Explore More | |