Beauty
5 Goodies to Steal from Her Stash
Your lady has an arsenal of beauty products, so why resist dipping your hand in?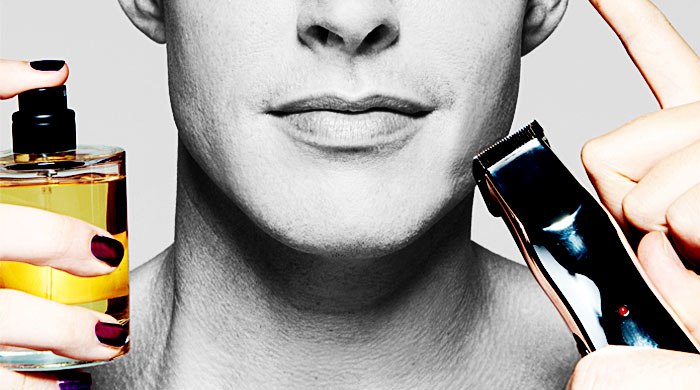 1. Elizabeth Arden Eight Hour Cream Intensive Lip Repair Balm (USD 23/RM 87)
Ever wondered why her lips are always so soft and kissable? This right here is a miracle in a jar, with a rich formula of palm tree butter and arnica flower oil that protects the lip's moisture barrier and soothes dry, flaky lips until they're happy and ready for up-close-and-personal moments again. It won't give the game away if you're just taking a teensy bit from the jar – the non-glossy balm won't scream 'He's been going through your handbag again!' and its reviving eucalyptus fragrance leaves only the faintest trace on your lips.
2. Skyn Iceland Hydro Cool Firming Eye Gels (GBP 25/RM 144)
You've been working late recently, and under the harsh fluorescent strip lighting of the lift as you're heading down from the office, those eye bags are beginning to look as if they're taking up permanent residence on your face. Worry not – all you need is ten minutes with these adhesive gel patches under your eyes (pop them on surreptitiously while she's soaking in the bath). They'll eliminate dark circles and puffiness using hydrolysed elastin, pure encapsulated oxygen, mineral-rich Icelandic glacial water, and Arctic super fruit extracts. With eight patches in one pack, here's hoping your girl won't be keeping count.
3. bliss Fatgirl Sixpack, RM 169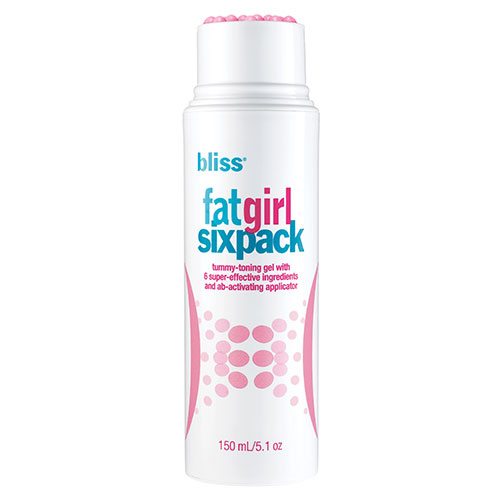 Even the most dedicated gym junkie needs a little help every now and then, which is why we're letting you in on this little secret here. As the first slimming system designed to sculpt your abs by releasing six firming ingredients into your midsection via an ab-activating applicator, this detoxifying body-toner will help coax out that six pack you so sorely desire. Glide the stick over your stomach in a circlar motion, and let the caffeine, oat kernel extract, creatine, and manilkara-tree extract work their way through to your core – then put it right back on her side of the bathroom where you found it. Or else.
4. Dr. Brandt Pores No More Vacuum Cleaner, RM189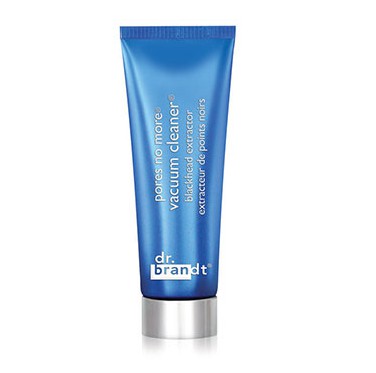 A far better alternative to those horrendously painful pore strips that she used to have hidden away in her dressing table drawers (even the manliest of men are allowed to shed a tear while ripping off a hardened pore strip), this effective blackhead and oil extractor makes cleaning your pores a breeze. Spread a thin layer onto your nose, then wait for the alpha and beta hydroxyl acids, silicone dioxide, and eijitsu rose to work their magic. Once the layer turns blue (yes, it really does change colour), wash it off with warm water to reveal clear, smooth and gleaming skin.
5. REN Satin Perfection BB Cream, RM155
You still can't quite bring yourself to pat on some of her tinted moisturiser, and there's no way you're going to even touch her bottles of foundation (besides, are they even suitable for your skin shade?). A BB cream, however, will give your skin a natural-looking boost without making you look the slightest bit 'made up', concealing imperfections and an uneven skin tone in the most subtle way. Not only does Ren's BB Cream provide SPF and anti-oxidant protection, but its matte, satin-finish, colour adaptive technology adjusts to a comfortable range of light to medium skin tones, meaning that you won't catch yourself peering into the mirror, wondering why your face and neck are a completely different colour. And for that matter, neither will your other, better-looking half.
| | |
| --- | --- |
| SHARE THE STORY | |
| Explore More | |