Thinking about upgrading your beauty game? Here are a few brands to kickstart your grooming journey…
The notion that beauty is a lady's game is archaic and outdated: Whether you're a man, a woman, or anywhere in between, you deserve to indulge should you wish to. That's why we've collated all the best brands paving the way in men's beauty.
From skincare to haircare and even makeup, these 10 brands are at the forefront of male beauty, challenging the status quo and uplifting your confidence as they go.
PS: These are also a great place to start looking for great grooming gifts for the men in your life.
Boy de Chanel
View this post on Instagram
The esteemed house announced the launch of its first-ever men's beauty in 2018, declaring that "Men should be free to use make-up products to correct their appearance, without calling into question their masculinity."
We agree with this sentiment profoundly, and so the Boy de Chanel range seems like the natural place to start with men's beauty. With both skincare and makeup covered, the products are formulated to have an 'undetectable presence' on the skin.
Our favourite product is the Boy de Chanel Foundation, which works to give you a flawless, seamless base that looks completely natural.
READ: Boy de Chanel: A look at Chanel's first men's makeup collection
ClarinsMen
View this post on Instagram
Clarins is a well-established beauty brand with an excellent reputation for quality products, and their men's range is no exception. Their range includes anti-ageing balms, sunscreens, cleansers and eye creams.
Having just released the Clarins Men Super Moisture Gel earlier this year, it looks like the innovation isn't stopping any time soon. Designed to deliver hydration like "bracing Italian ice on a hot summer's day", this moisturising gel leaves the skin feeling super-cool and non-greasy. All you need to do is apply it over the face and neck and you're good to go!
Fenty Skin
View this post on Instagram
The Fenty Skin brand is a cult presence in the industry. Specifically formulated with everyone in mind, the line is a firm favourite of stars like Lil Nas X and A$AP Rocky.
Packed with tropical ingredients inspired by Rihanna's Caribbean roots, the line smells as delectable as it looks. On top of that, it's a great all-rounder line, tackling issues like hyperpigmentation and dryness while sitting pretty on all skin tones. The only thing to note is that this product is fragranced, which means that it may not be ideal for you lads out there with particularly sensitive or acne-prone skin.
Our go-to product from the line is the Hydra Vizor Invisible Moisturizer Broad Spectrum SPF30 Sunscreen. It delivers on both lightweight hydration while protecting your skin against harmful SPF rays—what's not to love?
Laneige Homme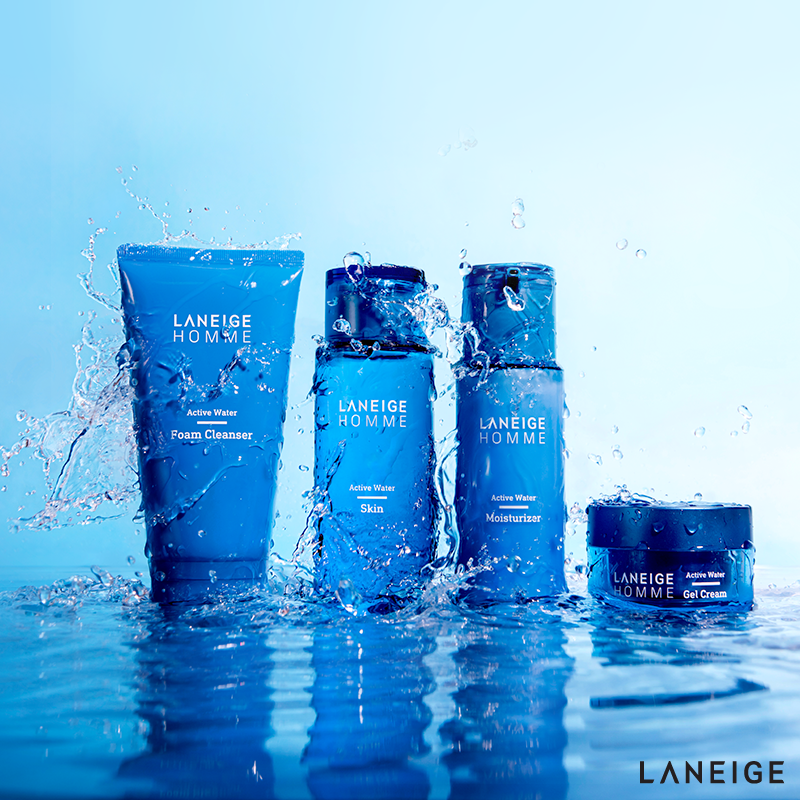 A veteran of the male beauty industry, Laneige Homme was first launched in 2007. The brand is known for their cutting-edge moisturising solutions thanks to their Advanced Water Science technology, and their male-targeted line is no exception. Plus, the slick packaging and brilliant formulations make Laneige Homme an easy favourite.
We love the Oil Control All-in-One lotion, a mattifying daily moisturiser that doesn't compromise on hydration. It combines toner, moisturiser and pore-care essences into one nifty bottle to keep your skincare routine as simple as can be.
Clinique for Men
View this post on Instagram
Clinique really delivers on its tagline: "Simple. Smart. Straightforward." There's truly no room for frills in this skincare collection, with a range of effective cleansers, exfoliators, and moisturisers to choose from. Each of the products is formulated to target specific skin issues and they can be mixed and matched to cater to your skin's needs.
We recommend the Clinique For Men Maximum Hydrator 72-Hour Auto-Replenishing Hydrator—perfect for dry skin that needs that extra boost of moisture, instantly hydrating the skin for up to 72 hours. It works thanks to its perfect cocktail of hyaluronic acid, aloe water, caffeine and humectants.
Shiseido Men
View this post on Instagram
Touted as 'J-Beauty for the modern man', Shiseido is a firm leader in cutting-edge beauty technology. Their men's beauty range targets a range of beauty blunders and environmental aggressors to ensure a beautiful complexion at any cost.
Their sleek and chic packaging is just the start; the real pull of the products in the range is the ingenious range of ingredients they are formulated with. While there is a truly exemplary range of products to choose from (we're talking your standard cleansers, creams and lotions), the concentrates are the true stars, such as Shiseido Men Active Energizing Concentrate. Created to counteract the signs of skin ageing, this concentrate revives and reactivates—it triggers skin rejuvenation and fortifies against sagging.
Aesop
View this post on Instagram
There's a reason for Aesop's resounding presence in the beauty game: the brand's combination of botanical ingredients and cutting-edge technology is behind their skincare solutions. Their many natural scents are great for both men and women, toeing the line between femininity and masculinity. And yes, while they offer a great range of hair care products too, we'd say that their shining star is firmly in skincare.
We love this Resurrection and Reverence Aromatique Hand Balm Duo. Lightweight and non-greasy yet completely hydrating, these balms smell as great as they work.
Kiehl's
View this post on Instagram
Kiehl's spearheaded one of the original men's beauty lines in the market, and they continue to be a firm favourite today. It's no surprise, either—especially when you consider that their men's skincare range is impressively fleshed-out. Offering anything from ultra-light moisturisers to facial exfoliants to body washes and more, there's nothing you could miss with this line.
Our personal favourite is the Kiehl's Men's Oil Eliminator Refreshing Shine Control Spray Toner. It's a super-fine mist that instantly absorbs excess oil as soon as it hits your skin, leaving your skin looking clean, matte, and healthy-looking without the use of blotting powders or papers.
Malin + Goetz
View this post on Instagram
Malin + Goetz has cemented their place as a cult-favourite for all. Perfectly gender-neutral, their range of beauty goodies is your new go-to. They've got it all: hair care, skincare and beyond.
It's a difficult choice to make, but we reckon that our pick for the ultimate Malin + Goetz must-have is their 10% Sulfur Paste. Perfect for acne-prone skin, this paste dries, exfoliates, and heals as it goes. Effective and gentle—that's what we're after.
Aveda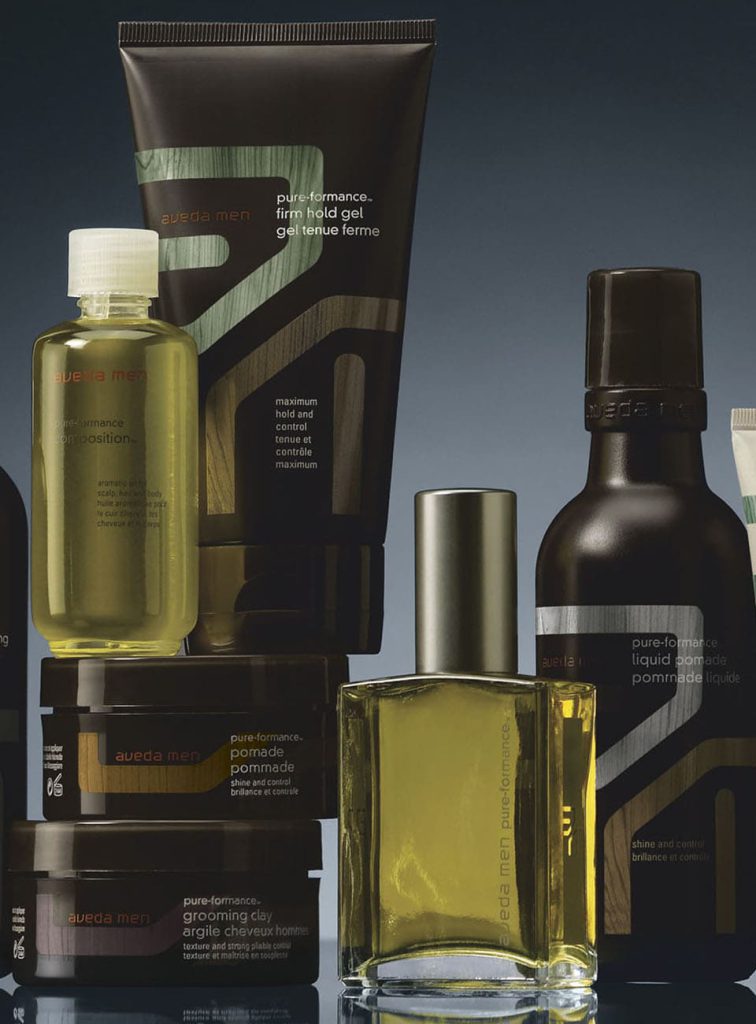 If you're looking for a great men's hair care brand, you've found it. Aveda's men's range, although small, tackles an array of hair issues you may have. Lightly scented with the signature Aveda pure-fume aroma, you'll smell like a delightful blend of organic spearmint, vetiver, lavender and other pure flower and plant essences.
The Men Pure-formance shampoo is perfect for those of you with dry, itchy scalps—working to help balance the scalp, conditioning while it cleanses. However, if your hair is erring on the side of thin, you may want to try their Invati Men Nourishing Exfoliating Shampoo. It contains salicylic acid which exfoliates the scalp to increase blood flow and unclog follicles, to help make way for new hair to grow.
For more men's grooming stories, click here.
| | |
| --- | --- |
| SHARE THE STORY | |
| Explore More | |