Beauty
Beauty Diaries: I spent a week in London with Aesop—here's everything I did
A week in the Big Smoke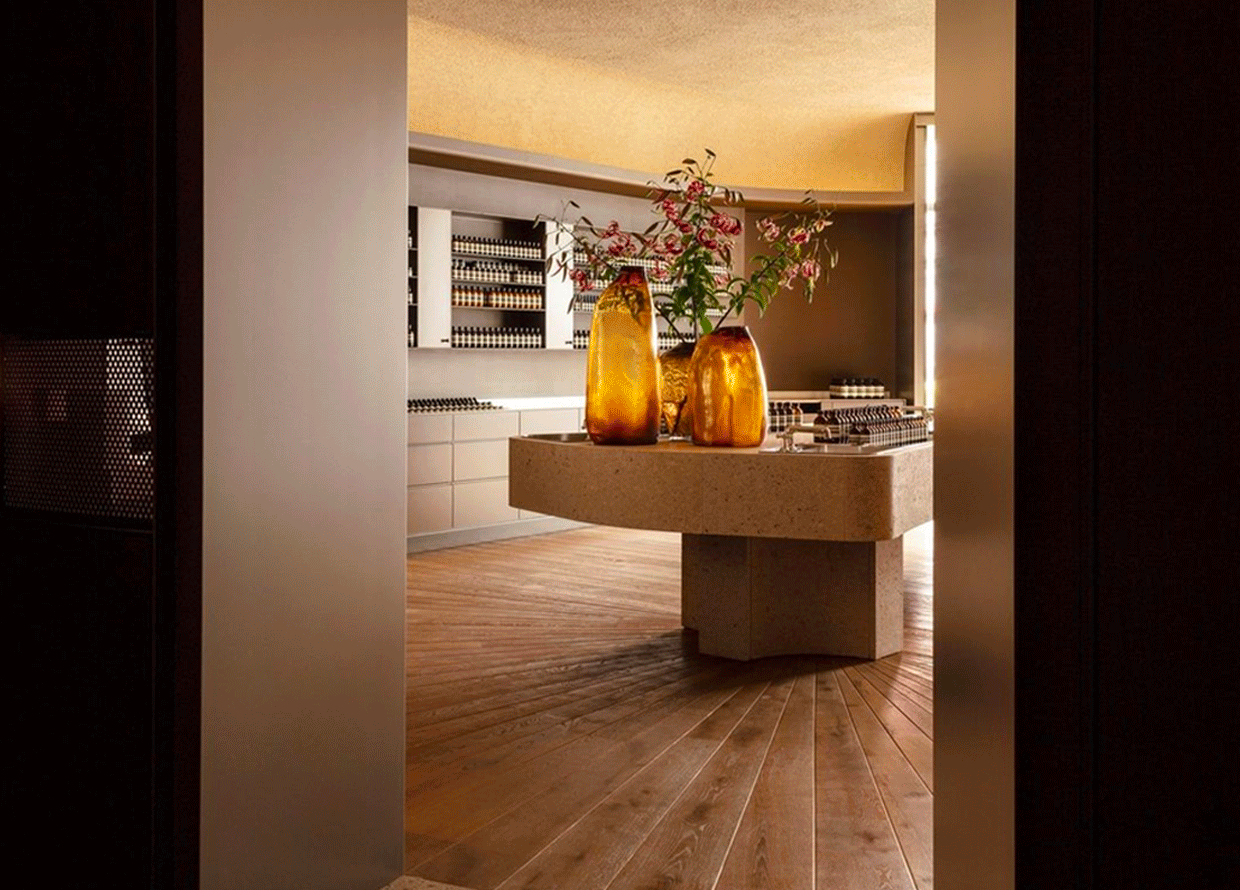 Aēsop is a brand that really pioneered the botanical movement within the beauty industry. Revered for its herbaceous and—dare I say it—perfectly vegetal scents, it has garnered a loyal community of fans since its launch in 1987. 
But, what is the draw of Aēsop in 2022? Is it the products? Is it aesthetics? Why, three decades on, is Aēsop still such a cult favourite in the beauty sphere?
To find out, I—Red, BURO's Beauty Writer—joined the Australian brand on a week-long excursion to London for a hands-on investigation into the brand's prestige. Ahead, find my complete account of the trip:
DAY 1 – 20th SEPTEMBER 2022
I checked into the Nomad Hotel at around three in the afternoon and, from there, it was a pretty headfirst dive into the world of Aēsop. Upon opening my doors, I was met with an intoxicating burst of the brand's newest fragrance, Eidesis, as well as a generously stocked room filled with plenty of goodies.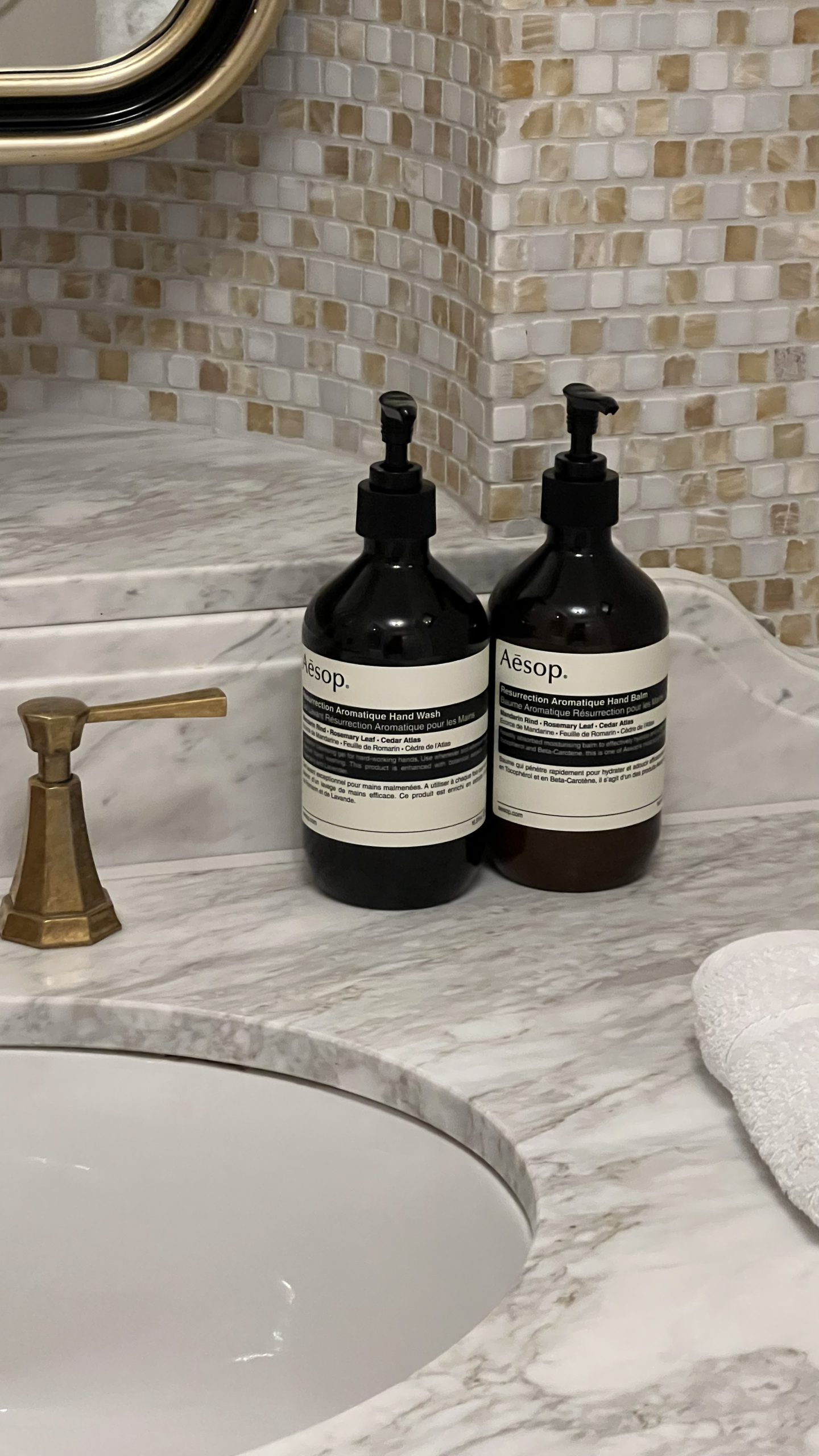 To paint a picture: Full-sized bottles of Aēsop's signature Resurrection Hand Wash and Hand Balm sat proudly over my bathroom sink, complemented by a bottle of the brand's Geranium Leaf Hydrating Body Treatment. On the shower caddy was a travel-sized shampoo, conditioner and body wash.
The bedside table was home to a must-have trio—the Cedar and Citrus Lip Salve, the Geranium Leaf Body Balm, and the Resurrection Rinse-Free Hand Wash—and, in the fridge (yes, the fridge) was a bottle of the Immediate Moisture Facial Hydrosol among assorted snacks.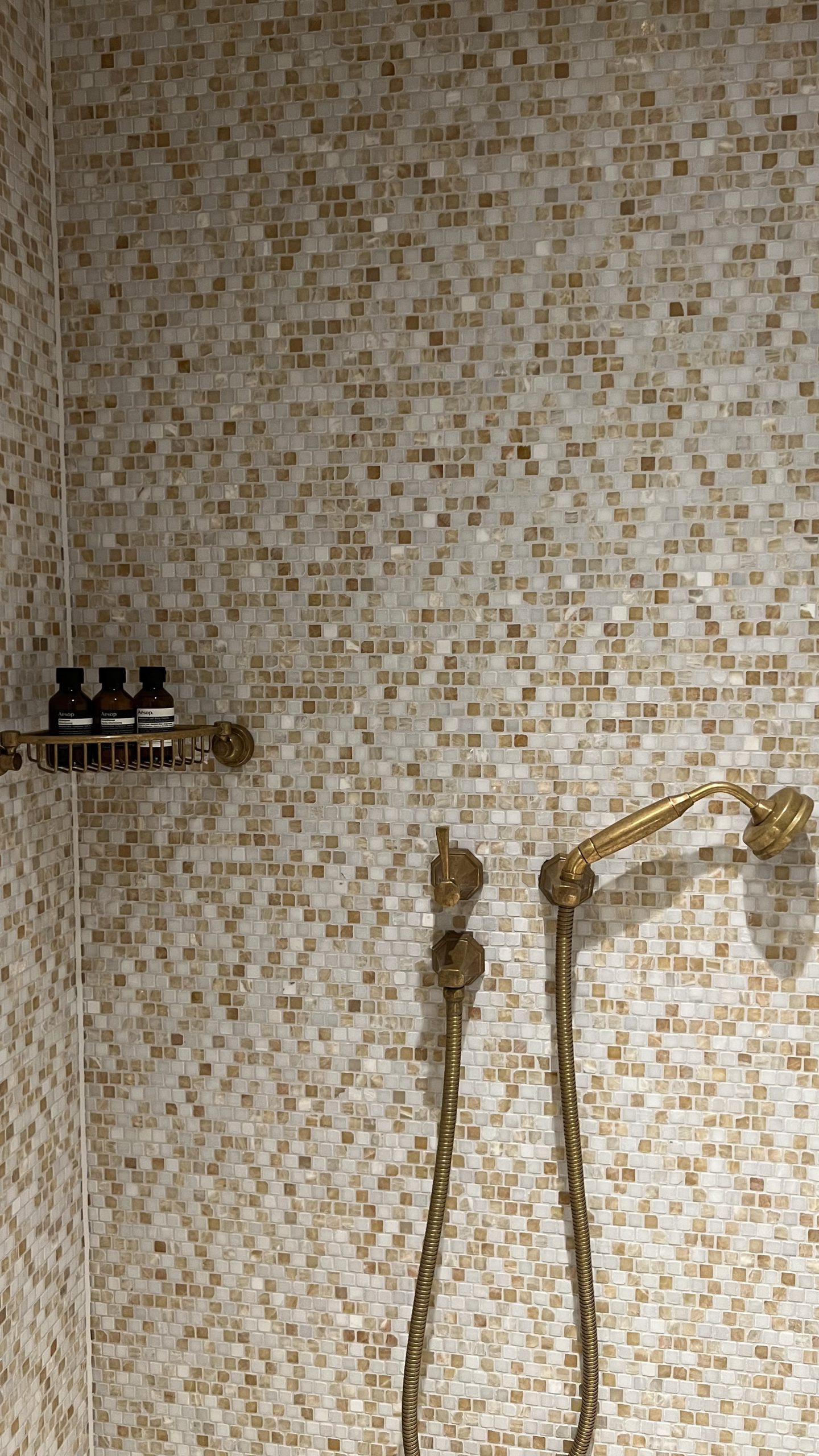 All in all, I was nothing short of spoiled. Looking at my itinerary, printed in plantable seed paper (very on-brand for Aēsop's sustainability mission—more on that later), I had a few hours to settle in and clean up before dinner. Obviously, I took this time to try out every single product in my room… and then some that I'd brought from home.
Freshly showered with my skin having been thoroughly cared for, I then headed down for the dinner soiree. Filled with great food and even better conversation, it was a wonderful opportunity to get to know the global Aēsop team. As I would soon come to learn, food and community make up two of Aēsop's key tenets.
Upon returning from dinner, I found my first hero products waiting for me on the coffee table—two of five that I would come to discover over the course of my stay. Tonight's offerings included the Parsley Seed Intense Serum and the Exalted Eye Serum. Perfect for London's city climate, the first serum forms a breathable barrier to trap pollutants and prevent them from damaging the skin. Its key botanical ingredients—parsley seed, grape seed and moisturising oils—work to shield, soften and hydrate the stressed complexion of city dwellers. Once the day is done, the serum can then be washed away along with any environmental aggressors trapped in its film. 
TIP: Don't let the 'serum' label fool you—unlike other serums, this product is meant to be applied as the penultimate step of your routine, just before your sunscreen. The barrier it forms seals in your skincare and protects you from the day.
Needless to say, it's exactly what I needed on my busy city trip, so I was extremely keen to give it a try and could hardly wait for day two to roll around.
DAY 2 – 21st SEPTEMBER 2022
We kicked off day two with a visit to Aesop's brand new Regent Street store. Opened just a month prior to our visit, it's one of the brand's three stores to offer facials. After a quick tour of the store, I was escorted downstairs to their treatment rooms.
The spa floor feels like a cocoon—a tranquil oasis completely removed from the hustle and bustle of Regent Street. As the lift doors open, the smells of Aēsop envelop your senses for an instant wash of calm. Then, looking around, the dim lighting creates a warm and relaxing environment, complemented by the rich brown tones and wooden accents that fill the space. From the moment you walk in, it's a fully-blown sensorial experience that just keeps on coming, and it's just one of the ways Aēsop goes above and beyond the gold standard.
View this post on Instagram
As I waited for my appointment, sat on their luxuriously plush cream leather couches, I sipped on a fresh cup of chamomile tea and filled in a skin questionnaire. When I was done, I was called into a quick consultation with my therapist, who then used the questionnaire to tailor the facial treatment to my needs, talking me through each step. Personally, I loved this approach—every step of my facial ended up being necessary, without compromising on the indulgence factor.
I normally have combination skin, but the jetlag and the weather change had me feeling more on the dry side and looking rather dull and lacklustre. Plus, I have some hyperpigmentation from old acne scars that I was hoping to fade out. As such, my facial therapist suggested a hydration-rich treatment with a gentle lactic acid peel to address these concerns.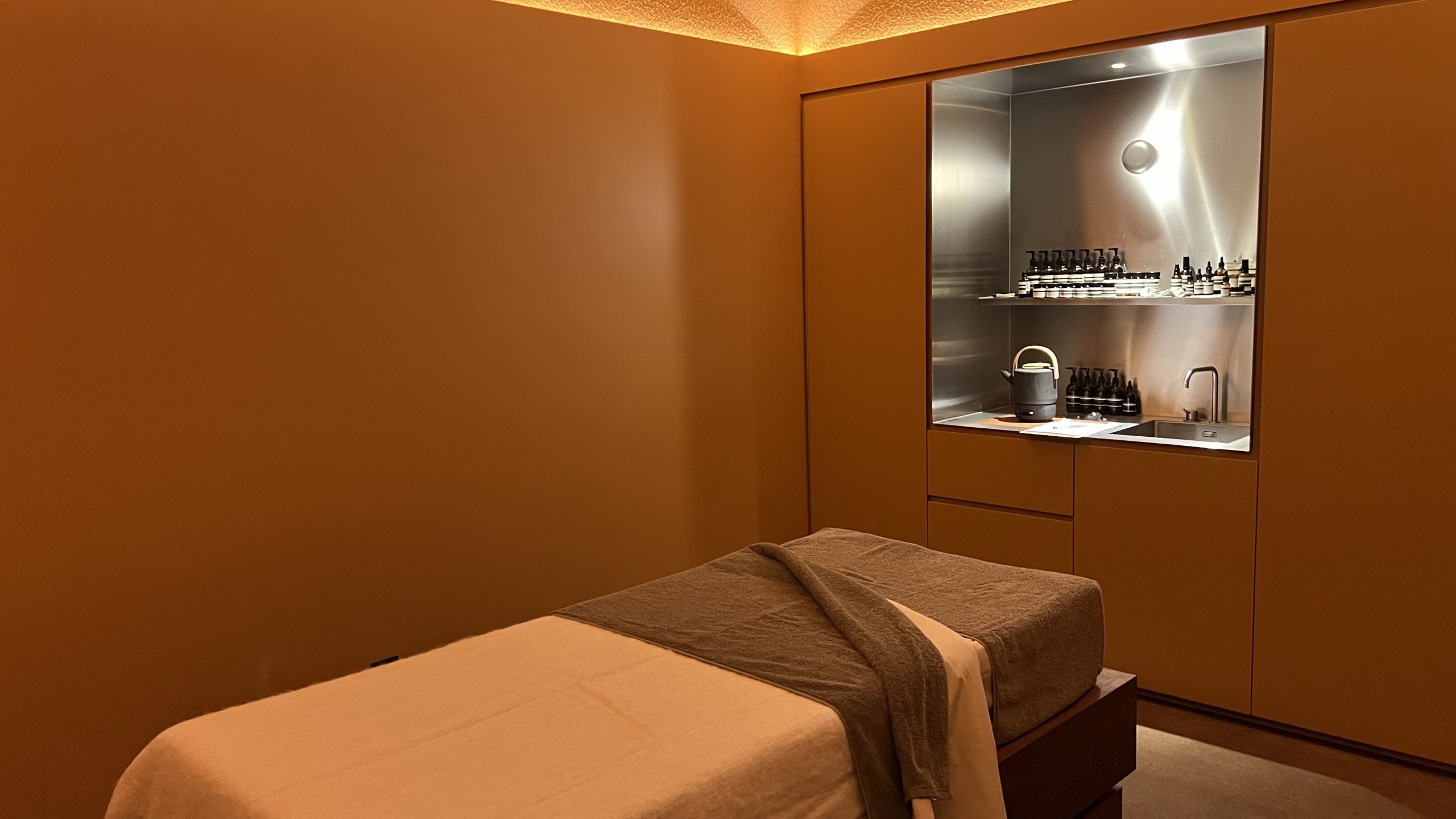 The first course of action was a double cleanse—she used the Parsley Seed Facial Cleansing Oil for the first cleanse, working it into my skin with a facial massage and following it up with a gentle facial wash. Then, she went in with Aēsop's B Triple C Facial Balancing Gel, a vitamin-rich hydrating treatment, massaging its honey-like texture into my face, neck and décollette until it had been spread evenly. For the record, its texture is unlike anything I've ever used before, and I loved it so much that it is now a staple in my daily routine.
View this post on Instagram
Following the mask was a quick extraction and then a facial peel. I'll admit—this wasn't the most comfortable section. The peel was extremely tingly for around 30 seconds before it subsided, but the brief panic was worth the smooth, glowing complexion that it left me with. All in all, a worthy trade-off, I'd say. 
To round up the facial, I was treated to a full skincare routine, complete with sunscreen (an absolute must post-peel). I cannot stress how incredible my skin looked walking out of my session. It genuinely looked like I was wearing foundation—that's how clear, glowy and smooth it was.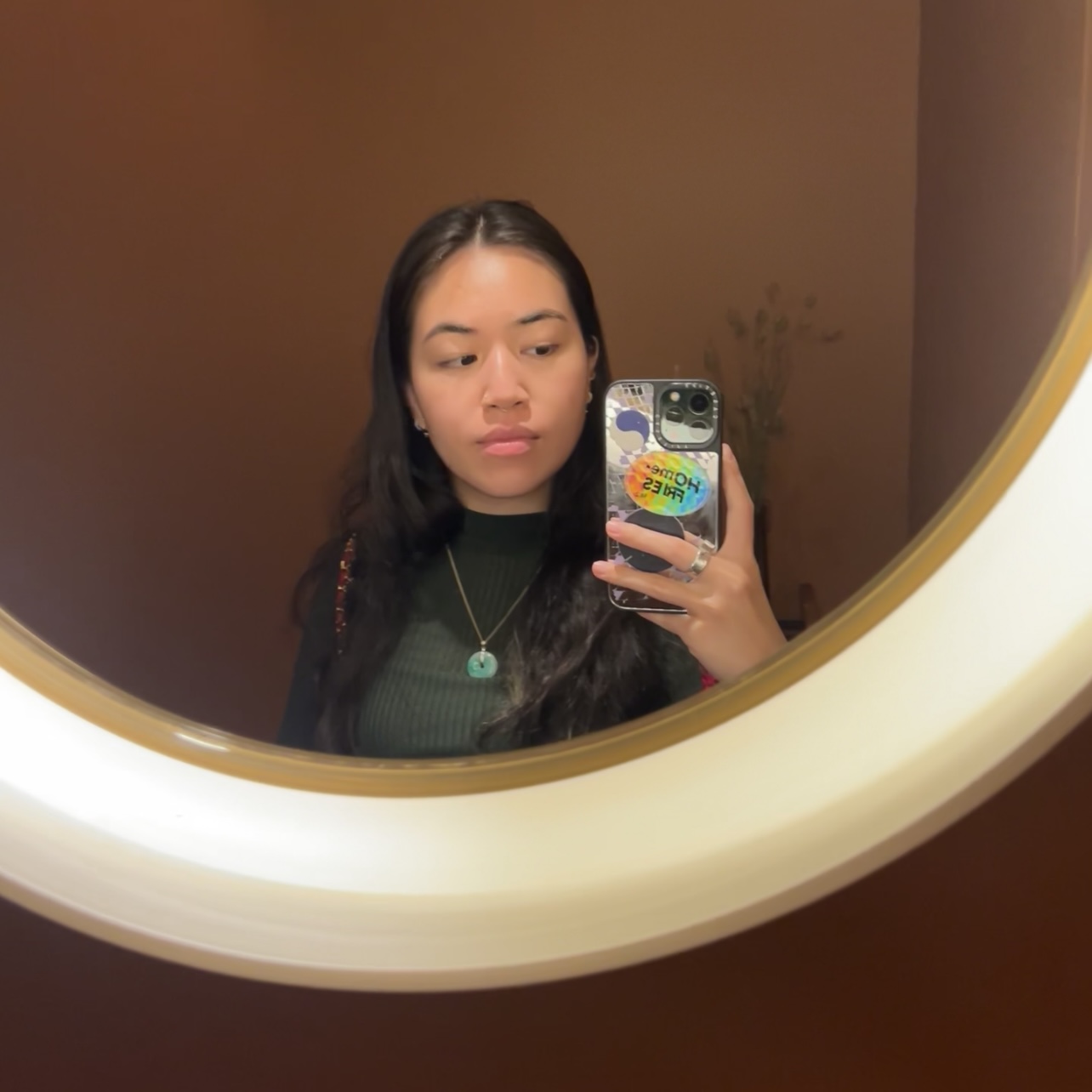 Results aside, I can say confidently that it's one of the best holistic spa experiences I've ever had, and it purely comes down to the fact that I was not left hanging for any amount of time. You see, rather than just slapping a mask on my face and leaving me be for 20 minutes, any lulls were filled with a pampering massage to my arms and décollette. Plus, I wasn't left shivering at any point, either—whether it was the products, the towels or the blanket, it was heated before it even came close to me. Further, my therapist was there to (very soothingly) explain each step to me, so I was never caught off guard. Essentially, it's the attention to detail that really impressed me throughout the experience.
The rest of my day was free and easy, so I had plenty of time to mooch around the city before dinner rolled around. For the evening, we headed to Apricity—a swanky sustainable restaurant in the heart of Mayfair that, quite comically, looks exactly how you'd envision an Aēsop restaurant would. With a delicious meal prepared, we sat down to chat with co-founder Suzanne Santos and Customer and Store Experience Manager James McMeans to learn more about the brand's conception and ethos.
READ: 7 Surprising things you didn't know about Aēsop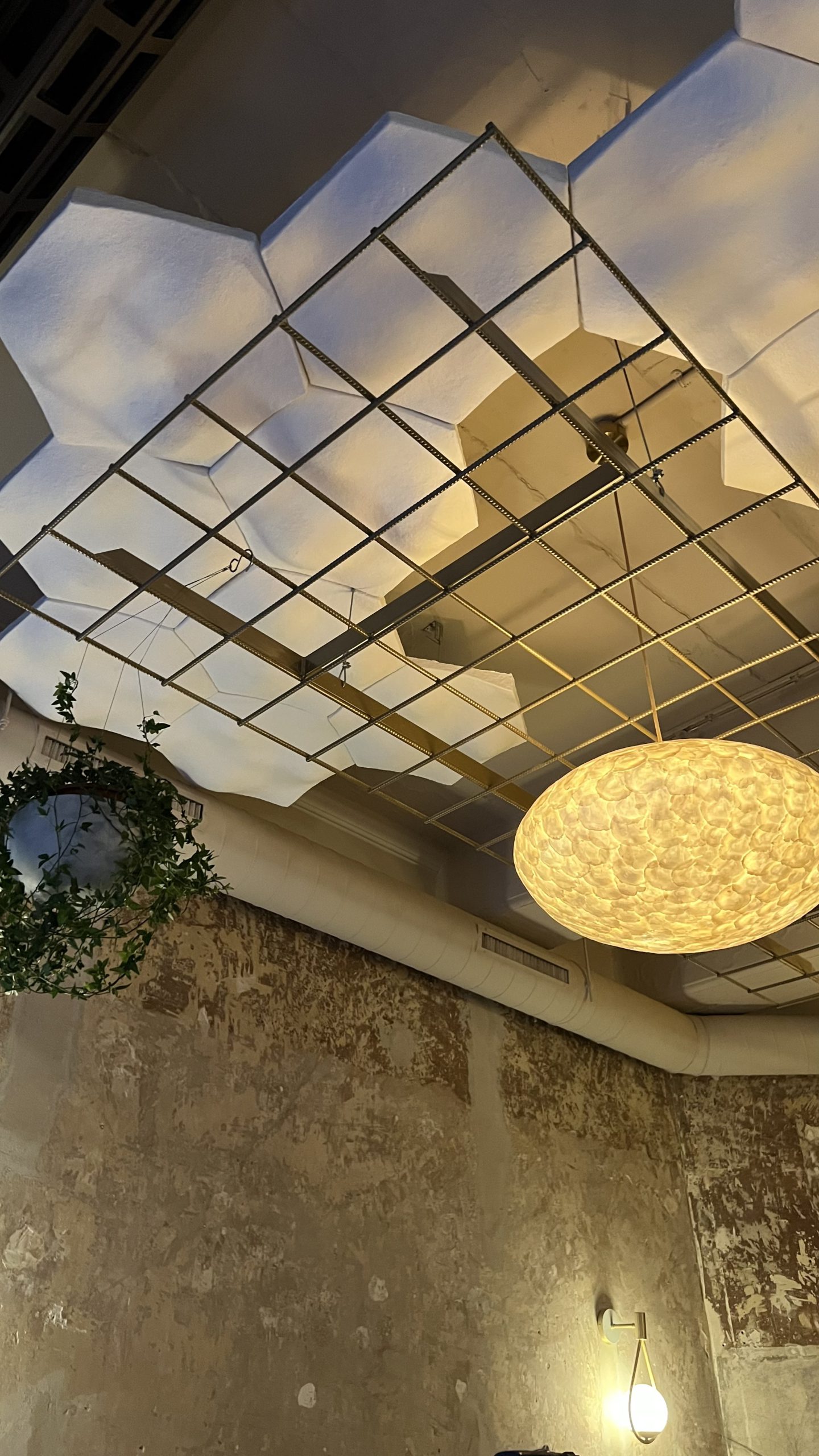 Upon returning to my room, I found my product of the night waiting for me: The Lucent Facial Concentrate. Created to enliven the skin, this lightweight layering serum is rich in brightening vitamin C, hydrating rose petals and smoothing niacinamide.
DAY 3 – 22nd SEPTEMBER 2022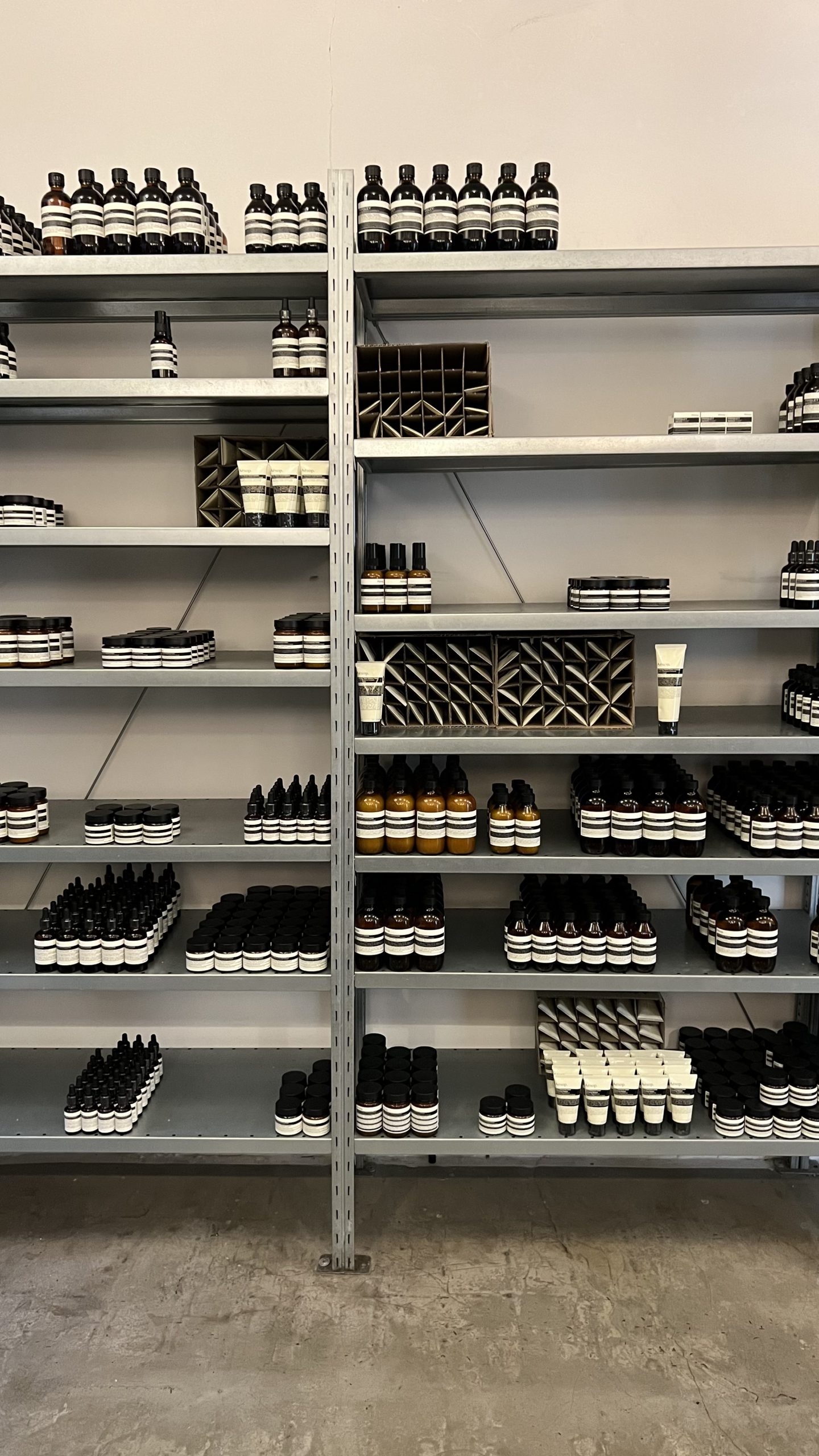 The agenda for day three was pretty booked up, starting with a walking architectural tour of Aēsop's stores by the brand's designer duo Jean-Philippe Bonnefoi and Marianne Lardilleux. Together, we explored Aēsop's Covent Garden, Seven Dials, Soho, and Piccadilly stores as the architects talked us through the significance behind each design, as well as the process of bringing an Aēsop store to life.
View this post on Instagram
Fun fact: Each Aēsop store seeks to honour the heritage of its locations. Some, like the Piccadilly branch (pictured above), incorporate materials that are native to the area. Others, like the Seven Dials store, preserve existing structures within the store and recycle furniture from others. Even the staff areas felt like a more homely extension of the stores—Bonnefoi and Lardilleux explain that this is to give store employees a comfortable place to rest during breaks and to make it easier for them to unload shipments. Either way, it was interesting to learn how carefully considered each store was, even beyond the products and customer service.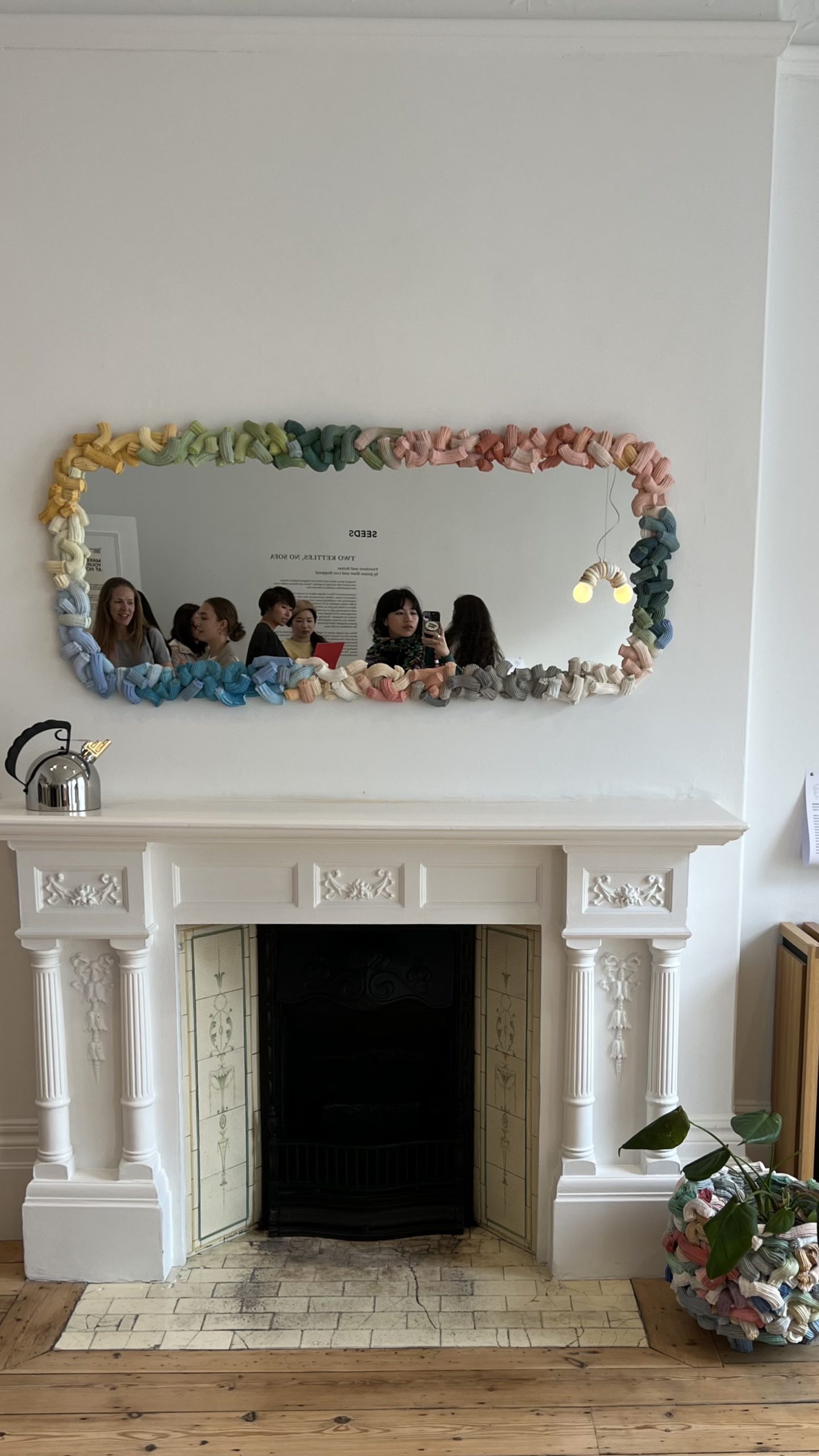 After a quick lunch at South Kensington's Brompton Food Market, our group headed over to the Design Festival Exhibition at Cromwell Place. At Aēsop, fostering cultural enrichment is a focus, whether it be through literature or art, so exploring the festival was just a nice way to round off our London trip. In particular, I loved the Into Sight installation from Sony Design, pictured below.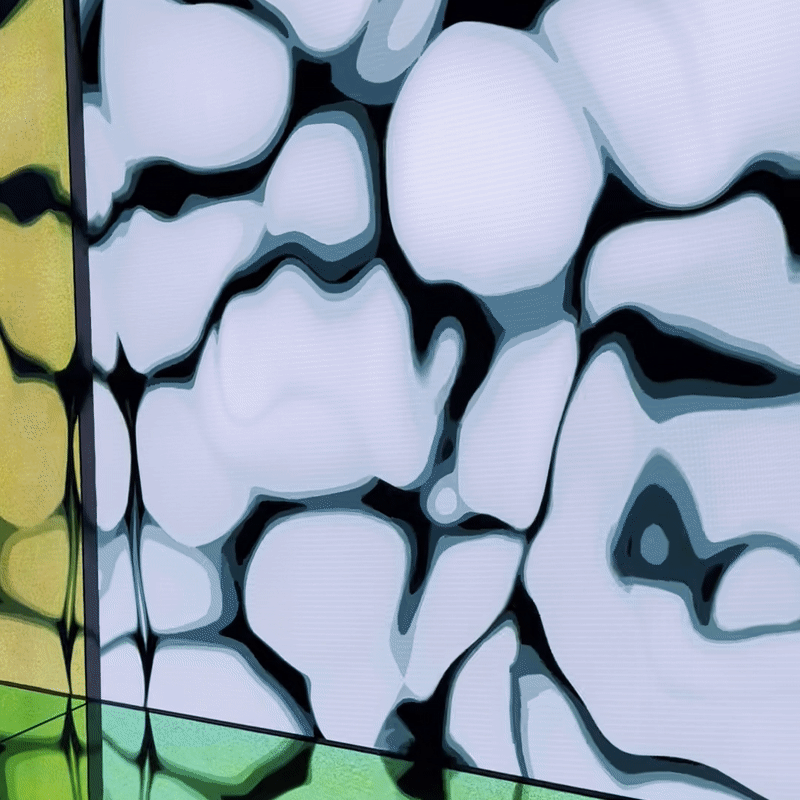 Then, as with most good things, the end of the trip was nigh—and what better way was there to spend it than a final dinner soiree at the Aesop headquarters. According to the team, the dining room we ate in is regularly used for dinners between colleagues—an anecdote I certainly believe, given that there was a fully stocked kitchen at our disposal!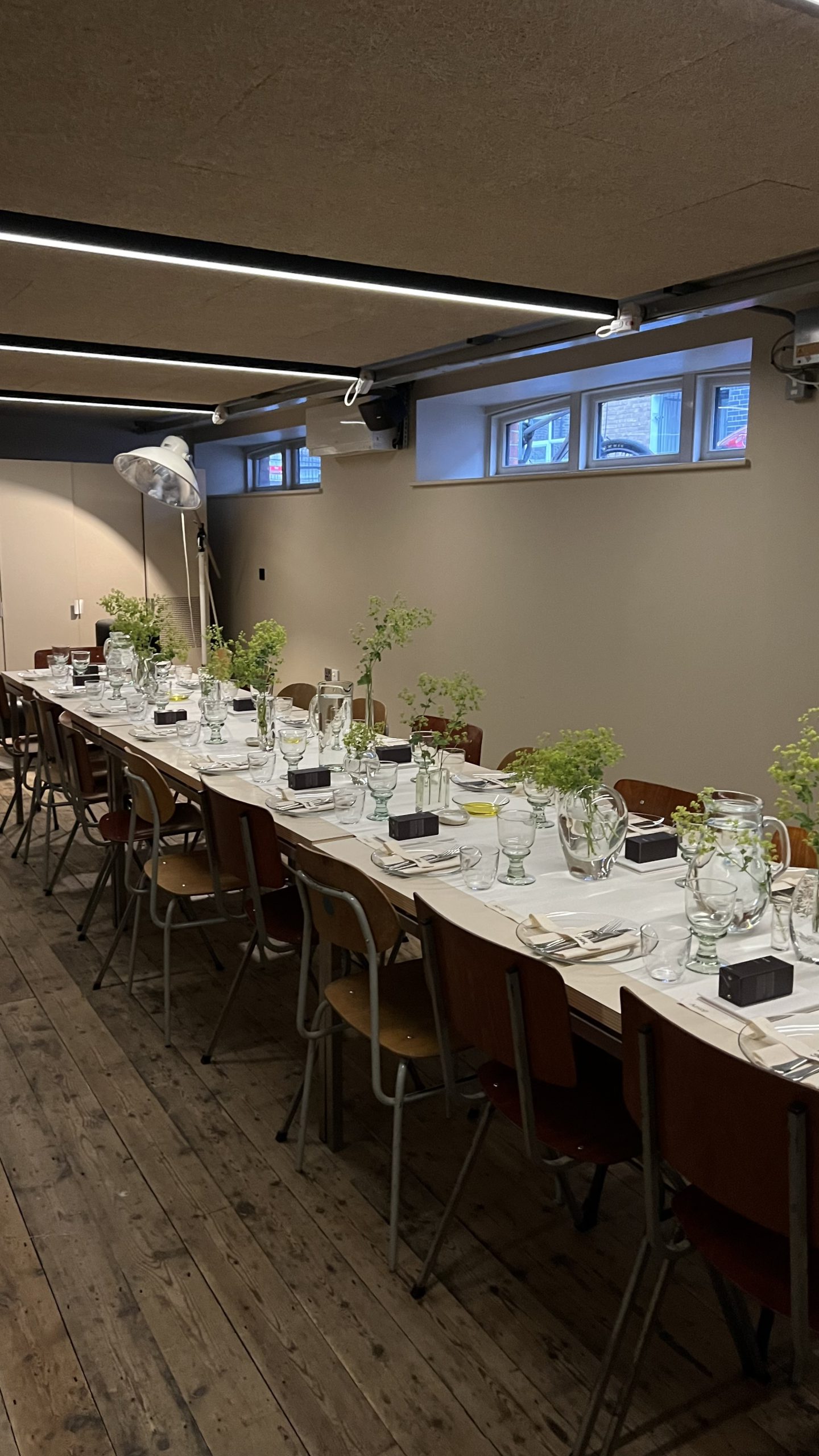 The evening's guest of honour was Aēsop's Head Of Sustainability, Laura McGonigal, who detailed the brand's ongoing mission to the environment. Throughout the evening, she shed some light on the achievements of the brand, such as the fact that they are B Corp certified, as well as the choices behind some of the brand's packaging and formulations. Fun fact #2: Plastic is actually more recyclable than glass (and it's safer to store in the bathroom where slips are common!).
Overall, the night was filled with nutritious plant-based food (and, for the naysayers—yes, it was actually very tasty!) and lively conversation. Really, it was the perfect end to a fabulous trip, but I must admit that it was rather bittersweet.
Fortunately, my spirits were lifted upon returning to the hotel room, where I was greeted with the Sublime Replenishing Night Masque. It is an intensely hydrating mask enriched with vitamins B, C, E and F that may be used as a flash 30-minute treatment or as an overnight sleeping mask—either way, you'll end up with softer, smoother skin once it's off. This is one product I was especially excited to try, particularly because James and Suzanne had previously raved about it. All I can say is that it was exactly what my skin needed on the last night of this trip—the perfect pick-me-up before my journey home.
THE TAKEAWAY
I came into this week as a fan of the brand, and I left feeling more secure than ever in my support of them. I learned that the brand goes way beyond just creating products to sell—rather, their products are just one part of a holistic experience. 
For starters, the products are made to be effective, not just on a practical level but on a sensorial one too. The brand places emphasis on the importance of texture and smell in addition to efficacy, which makes each Aēsop routine a true meditative ritual. Even the packaging has been carefully chosen to balance aesthetics with practicality, with the amber-tinted flacons protecting the formulations against UV damage but also against everyday accidents.
This philosophy extends to the in-store customer experience, too. Of course, the iconic store demo has been pioneered and perfected over the course of 35 years, and it gives customers a much-needed chance to get acquainted with the products before they commit to buying them. However, the store experience doesn't just start and end with the employees—the store itself, while certainly pretty to look at, is a physical manifestation of the brand's ethos. Each store is an inviting, comfortable sanctuary for customers to shop in peace, but it's also a homage to the history of its location and a pledge to the brand's sustainability mission. Again, it's all in the details for Aēsop. 
TL;DR: If you're looking for a brand that feels luxurious (and is luxurious) but steers clear of frills or gimmicks, Aēsop just might be the one for you. 
Find more beauty stories like this here.