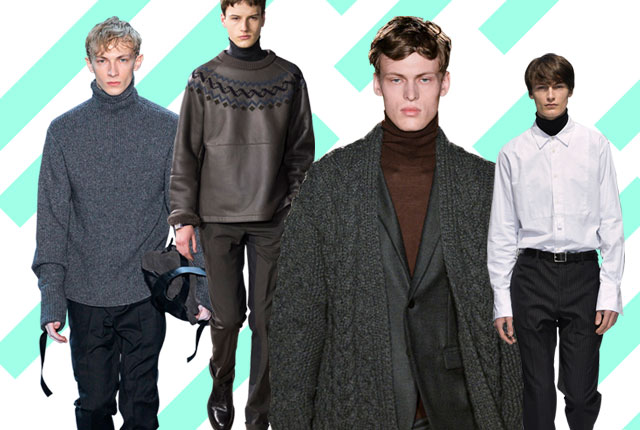 Turtlenecks (aka polo-neck or roll-neck)
The aim is to be less Steve Jobs and go instead for Steve McQueen in Bullitt. Turtlenecks tend to be kinder on longer, leaner frames so heavier set, squatter guys may want to refrain.
Shearling
Shearling happens when sheepskin is tanned with the wool left on it, and is generally worn with its suede side facing outwards. Very handsome and it'll keep you snug as a bug in a rug.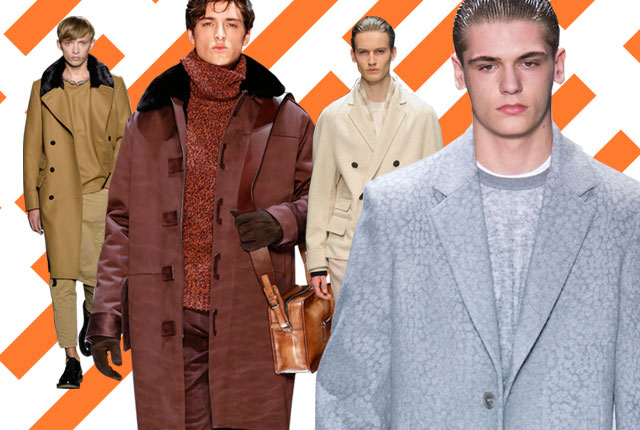 Tonal dressing
Forget sharp contrasts or violent pops of colour. Try monotone dressing in soft, neutral shades because sometimes a quiet approach is the best way to make an impact.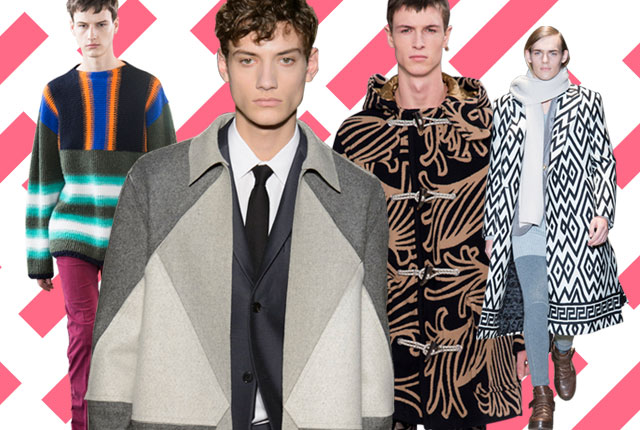 Graphic content
But if you're all up for being the centre of attention, by all means go for a graphic print by way of Kenzo or Louis Vuitton. Kim Jones can do no wrong. 
Room for growth
Remember being told you'd "grow into it"? Well, you'd hardly have needed convincing had it been beautifully oversized coats by E. Tautz or Dior Homme (with the added bonus of there being room for two).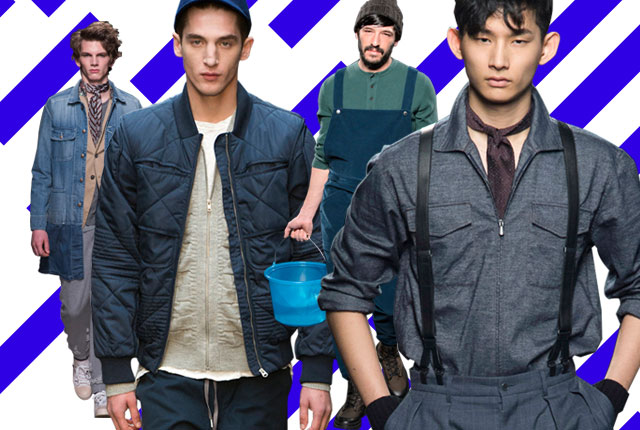 Working class heroes
Denim chore coats, Umit Benan's fishing overalls, Bottega Veneta's luxurious take on workwear: AW15 saw a definite lean towards the utilitarian.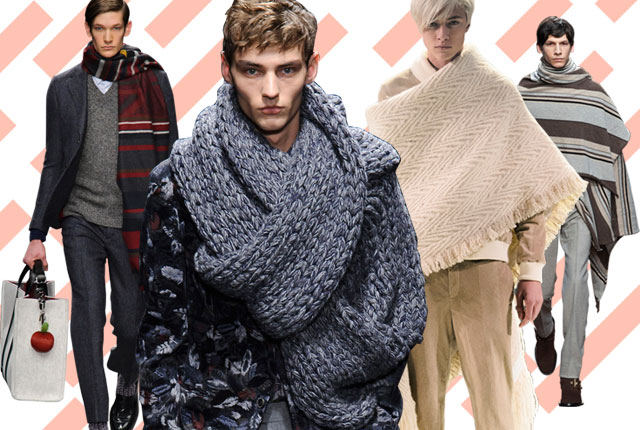 Blanket statement
With exploded proportions seen all over the runways, the absolute must-have accessory would be a scarf big enough to be a blanket or a blanket small enough to be a scarf. You're old enough to make your own decisions.