If you describe your jewellery style as 'joyfully feminine', then you're going to love the beaded splendour of Van Cleef & Arpels' new Perlée bracelets
You know a jewellery design is iconic if even the everyday layman has to give it only a passing glance before that lightbulb of recognition goes off. Chief among them is the Perlée by Van Cleef & Arpels — actually, let's round off the list with the Alhambra and Frivole while we're at it — with its beautifully vintage aesthetic and that distinctive beaded design. And the maison knows it too; as it expands the Perlée collection with two new bracelets that plays up the signature beaded look like you've never seen before.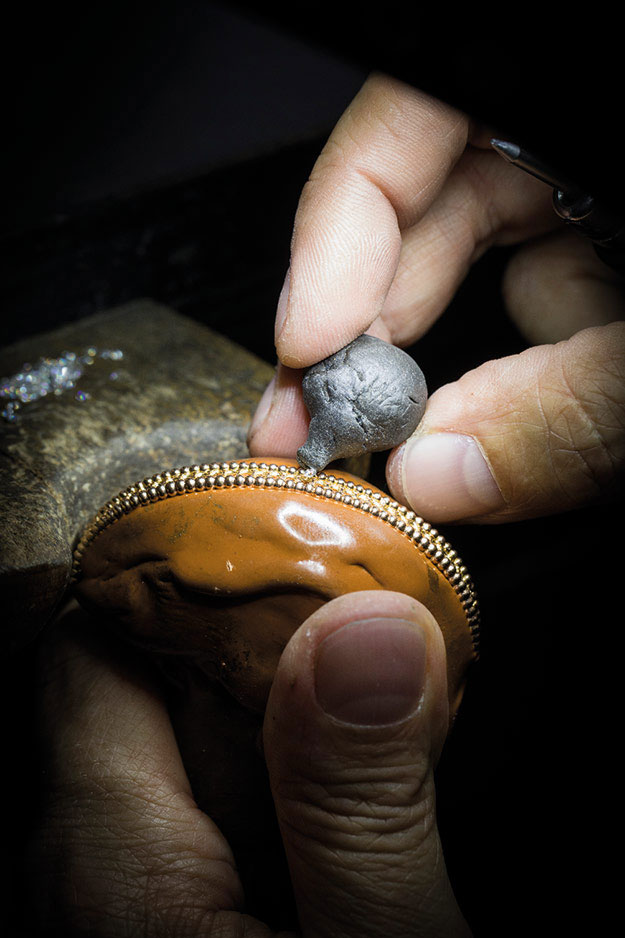 Inspired by its famed Between the Finger Ring, the new additions gleam with a volume and radiance that magnifies what was once simply a beaded trim into an all-over embellishment across the open bracelet design. Capped on either ends by diamonds and cabochons of hard stones in malachite, carnelian, or turquoise, the Perlée look thus becomes a sparkling cascade encircling the wrist. These beaded beauties are pretty diverse too for all your layering and stacking tendencies, available in iterations of yellow, pink and white gold as well as a secondary design that features a more traditional make — that of a classic band with the Perlée border, except elevated with glittering diamonds running across its surface.
Already thinking of how many ways you can get your Perlée on? Then check out the gallery below for more ways to wear and a close-up of the new bracelets:
The Perlée collection is available at all Van Cleef & Arpels boutiques.