The most beautiful symbols of Spring
Just as flowers bloom in Spring, Van Cleef & Arpels' poetic garden, too, flourish with the loveliest new creations this season, introducing nine delicate yet radiant additions to the iconic Frivole collection. 
Elegant expressions of the season that highlights the beauty of nature, the new Frivole creations continues to delight in floral forms that are both organic and architectural at once. Masterpieces of exquisite craftsmanship, each piece glimmers in yellow gold of mirror polished or pavéd surfaces.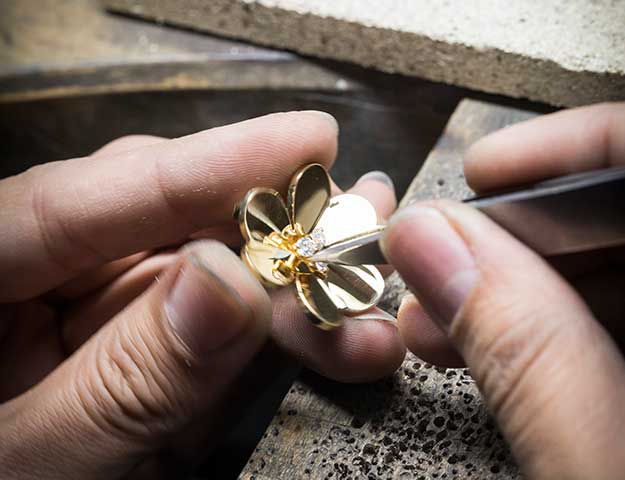 Blooming in the Frivole garden this year is a new three-flower design adorning pendants and earrings, resembling beautiful petite bouquets inspired by the central motif of the eight-flower Frivole ring. The single flower motif creations are no less brilliant, sparkling with pavéd diamonds or polished petals that catches the light just right, illuminating the skin with radiance. Take a look at all nine pieces here:
The new Van Cleef & Arpels Frivole creations will be available from 21 March 2018 onwards.