Uncategorized
What you should know before investing in jewellery, according to Dato' Sri Meer Sadik Habib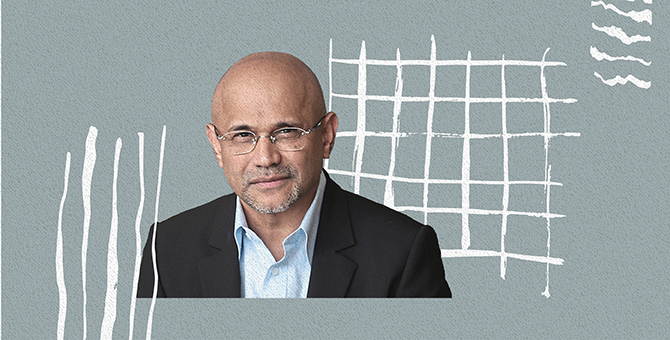 From stocks and cryptocurrencies to alternative streams such as wines and Legos, investments come in different types, and when it comes to jewellery, it's no different. While gold is one of the most popular in Malaysia, apart from the precious metal, there are diamond and antique jewellery to take note of too. To gain more insight into the world of jewellery investment, below, we speak to the managing director of Habib Jewels, Dato' Sri Meer Sadik Habib on jewellery investment, and the group's direction in light of the pandemic:
Is jewellery a good investment? 
Generally speaking, yes. In fact, investing in jewellery means that you get to wear your investment.
What are your thoughts on investing in gold, diamond, and gemstone jewellery respectively?
Over the years, gold has been a good investment and is seen as a hedge against inflation. It is a "safe haven" during times of uncertainties due to its value. When I was young, I personally saw how the Vietnamese arrived on our shores in boats. They came without carrying much cash—instead, it is gold that they heavily depended on as a means to trade off using its high value. We are not talking about gold price here—back then, people just understood the value of gold.
When investing in gold jewellery, there are two things you need to understand—gold price and gold value, and they are different. The price is a determined price point (by weight) which we can get by referring to pricing charts or index, while the value is a subjective valuation of how much it is worth, for example, due to its rarity and demand. Note that it is because of the intrinsic value of the precious metal that determines its price point—this is why gold's value over the years has been preserved, while its price point has been increasing due to inflation. So, when looking to buy gold for investment, ask yourself this: "Am I interested in its price or its value?"
View this post on Instagram
As for diamond and gemstone jewellery, they can be very good investments but it can be tricky. It requires a lot more research and knowledge to really ascertain the real value of diamonds and gemstones. Take Paraiba for example. Paraiba is from the Tourmaline family and was first discovered in the 1980s in Paraiba, Brazil. It is considered an exotic variety of tourmaline of a specific colour. Top-quality Paraiba costs over US$30,000 per carat. Can you imagine a pair of Paraiba earrings actually sold for a record price of US$194,730 per carat!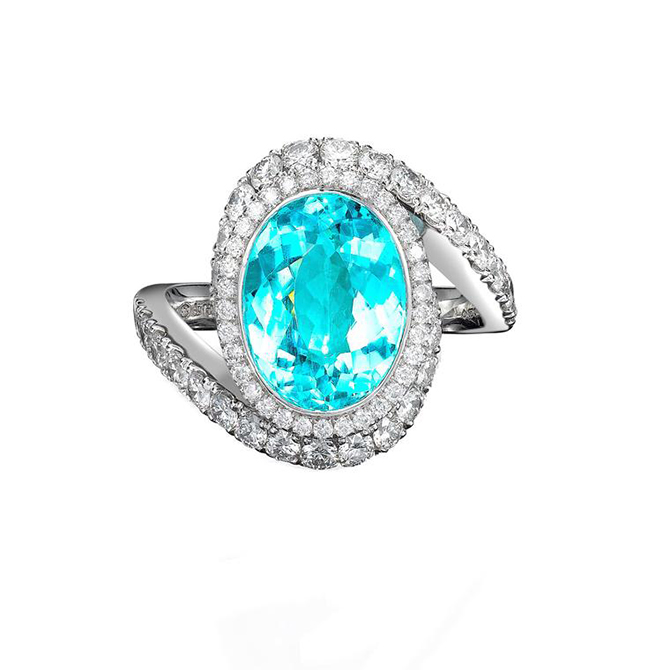 What constitutes an investment-grade diamond?
Certificated and solitaire diamonds are better for investment. Diamonds are an investment for a lifetime as they last from generation to generation due to its durability of being the hardest gemstone on earth. No two diamonds are the same and that's what makes it special.
There are common aspects that are considered when evaluating diamonds, known globally as the 4Cs: Colour, clarity, cut, and carat weight. But more importantly, for investment, we also need to consider the rarity and uniqueness of a particular type of diamond. For example, about 90% of pink diamonds come from the Argyle mine in Australia. That mine has depleted its supply in 2020, so the value of pink diamonds remains strong.
What are the most important qualities of an investment-grade diamonds?
When investing in diamonds, the most important quality to look out for would be the rarity of the diamond. As mentioned before, diamonds are mined resources and are limited to the world's supply. Hence, its rarity or scarcity would determine its exclusivity and consequently, its value.
Coloured diamonds—be it pink, blue or even yellow—are considered extremely rare. Blue diamonds need an element called Boron which gives it its blue colour. Boron is not present in colourless diamonds. This makes it extremely desirable and it's a very interesting form of investment.
View this post on Instagram
Is there such thing as jewellery investment trends? 
In Malaysia, buying gold has always been a part of our culture. As for diamonds, there will always be a demand as it has always signified important moments such as weddings, full moon and anniversaries.
At Habib, we regularly innovate in terms of our merchandise. We try to develop the latest trends in jewellery design. Our Oro Italia collection has earned us many compliments from our customers throughout the years. The reason our customers love this collection is because the designs are current and it possesses a high percentage (22k or 916 gold) of gold that is great for design and good for investment. Hence, it is an investment that you can wear.
Lately, we also notice that there has been an increasing demand in gemstones like spinel, tourmaline, and garnet. There's also a demand in having jewellery customised to their personal preference as a way of expressing their individuality.
Do you invest in jewellery? What's your best investment piece so far?
I do invest in jewellery, but mainly antique pieces. We recently had an Instagram Live session where I showcased some of my personal collection. It's always a joy for me to share about them with others. We sell many things at Habib, but not everything is for sale—some jewelleries are just priceless.
View this post on Instagram
Investing in antique pieces is about preserving the tradition, heritage, and the history of the pieces. For example, the Kerongsang Toh which was very popular as a fashion statement during the olden days of Peranakans. The kerongsang is mostly worn with baju kebaya, hence this jewellery is considered a part of our national costume. If you are in Penang, drop by the Habib Heritage gallery located above our Habib Showroom on Jalan Masjid Kapitan Keling. This is where we showcase a wide variety of antique pieces in an actual Jawi-Peranakan setting. Experience and get to know the jewellery trends from the previous century.
For those who'd like to start investing in jewellery, what are some tips they should take note of?
If you are going to invest in gold, make sure you go for those with high gold content—at least 22 karat or 916 gold. If you want to start investing in diamonds, then I would suggest to start with at least 0.3-carat diamond certified by the Gemological Institute of America (GIA). If you have more budget, you can always go for a bigger diamond. For those who are more adventurous, you can also try investing in gemstones. Tourmaline or garnet are great as starters as they are relatively inexpensive.
| | |
| --- | --- |
| SHARE THE STORY | |
| Explore More | |