Come 5 August 2019, British pilots Matt Jones and Steve Boultbee Brooks will be flying a Spitfire (pictured above) in a 43,000km expedition around the world. Dubbed "The Longest Flight", the four-month mission is backed by Swiss manufacture IWC Schaffhausen, and will see the restored aircraft covering more than 30 countries (including stopovers in Japan, China and India) along the way. Always dreamed of seeing the iconic fighter plane in person? While Kuala Lumpur is not in the planned route, there is now a glorious life-sized replica perched in the Centre Court of Pavilion Kuala Lumpur.
Bringing its storied role in aviation to life with compelling storytelling in the heart of our city, IWC presents the Pilot's Watches Exhibition, a grand thematic showcase of the brand's latest Pilot's Watches—including the excellent new Spitfire line—along with 12 defining pieces from the manufacture's archives that have made a mark in the worlds of watchmaking and aviation.
In town for the launch of this landmark exhibition (the only one of its kind to be held in our region), Stanislas Rambaud, Managing Director for IWC South East Asia, sits down with Buro Malaysia in an exclusive roundtable session to discuss the event as well as the brand's long-standing relationship with aviation. Joining us is Ashvin Valiram, Group Executive Director of Valiram, who oversees IWC's main retail partner in Malaysia, Swiss Watch Gallery.
On the enduring appeal of pilot's watches and vintage timepieces…
Stanislas (S): "We live today in a world that is full of technology advances, technology that is evolving everyday. Our products are timeless products, and they also represent the DNA and the foundation of our brand. I think in a way, when people are buying watches, a lot of collectors are actually looking for specific watches that really translate the DNA of the brand. Vintage watches especially, really speak for a brand. If we look at IWC's pilot's watches, all the modern models are inspired by vintage watches—you can look at them as enhanced vintage watches, with more efficient mechanical movement. Since we've opened the new manufacture, we are able to also ramp up our production of in-house movements and invest more in R&D.
"It's also a trend. If you look at the demand over the last two decades, there was a time when people were looking for very big watches, and now we see people going back to the historical pieces. You have collectors who are looking for specific vintage watches like the Mark 11 for example, which was engineered for the Royal Air Force. They know that the first batch was produced in 200 pieces, and for them, the honour of owning one of these 200 pieces means a lot. I believe these watches also give its owner the sense of being part of the story.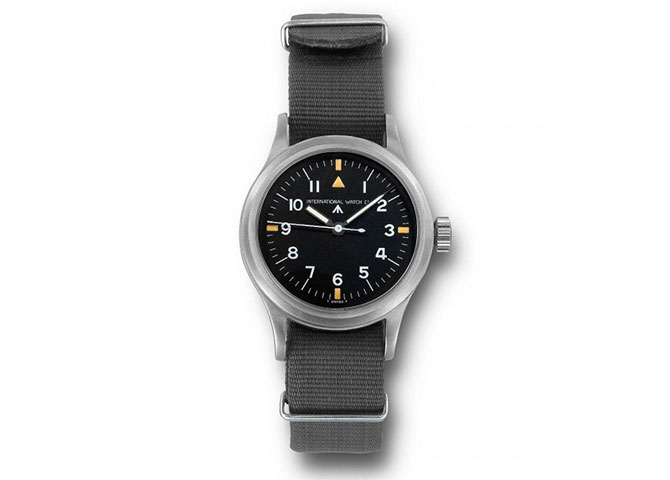 "You will always find design elements on IWC watches that are vintage and iconic to the brand. The new Spitfire collection, for example, is inspired by the Mark 11. If you look at the Portugieser, the design is still very close to the first model we had in 1979. With IWC we have six collections with strong, distinctive designs, and they all belong in different universes with different storytelling; and of course they are all inspired by vintage watches of the brand."
READ MORE: An insider's look of IWC's new manufacture in Merishausen
On the importance for a storied brand such as IWC to look back in moving forward…
S: "It's great to have trends, but what makes a brand successful is consistency and its ability to remain loyal to its DNA. For IWC, we are first and foremost engineers, so since the beginning we've always combined precision engineering with pure and timeless design. This is our motto and we will remain loyal to that. But when we look at the future, we also want to improve the quality of our products and the value proposition for our clients. IWC is known for its innovation capabilities in terms of materials. We were one of the first brands to work with titanium and ceramic, we've also developed in-house patented materials such as ceratanium, which is an alloy that combines titanium and ceramic. This year we introduced hard gold, a new alloy of classic gold that is much more resistant and durable. In terms of design, vintage design elements remain very important for us; but in terms of technology and mechanics, we are always striving to improve our products and be on the front line of innovation. This is how we look to the future."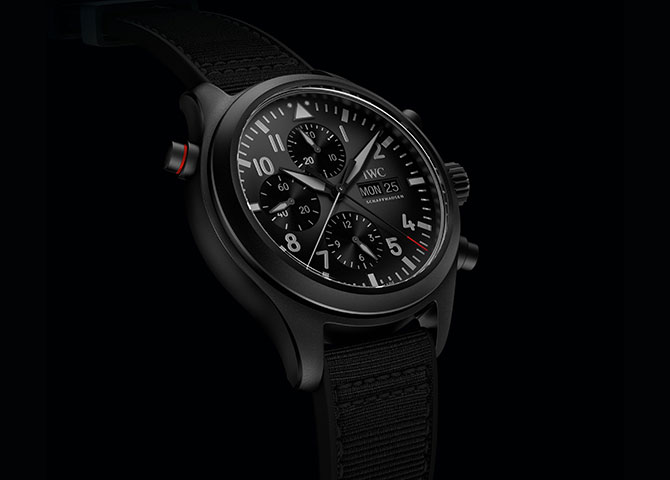 On the expectations for the ongoing exhibition…
S: "I expect many things from an exhibition of this scale. First of all we want to create and improve awareness in the market. We want to offer people a chance to discover IWC in a different way other than through our boutiques. This allows us to share our passion for adventure and aviation with strong storytelling for our pilot's watches, while giving both existing customers and people who are new to the brand to immerse themselves in the world of IWC. And of course, driving sales is one of our main objectives.
"At the same time this gives us the opportunity to draw attention to the boutique, which was recently relocated to a more prominent location—it is a larger boutique, and it is just next to the Pavilion centre court."
Ashwin (A): "The exhibition is quite sizable, encompassing the whole centre court of Pavilion. It's the first time we've done something like this specific to one brand. We've got a series of events planned to engage with the customers at a different level, and we're really excited to see the response."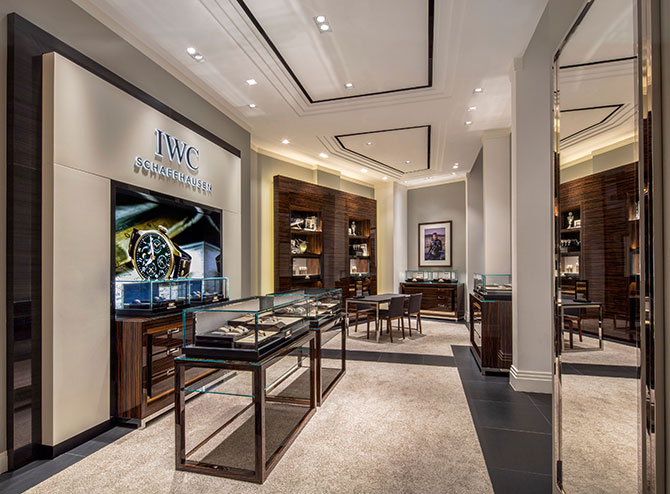 On the shift in the local market's consumer demographic over the years…
A: "Obviously the watches are at a certain price point, and from that you get a certain demographic that appreciates it. We don't see a specific consumer profile exactly, but what we are seeing is a growing number of younger consumers. So younger people are more knowledgable about the brand, the heritage and the product lines, and they are buying it earlier and earlier. It's quite fascinating to see that shift. The market is getting broader and broader, and the knowledge as well as appreciation for these watches are getting deeper. Part of this shift can be contributed to the work being done by the brand and the retail partners to instill this culture and enthusiasm in people."
S: "That's great news to hear for sure, that our clients are getting younger and younger. These are the clients of tomorrow, and I think everything the brand does today lays the path for that direction. Things like this exhibition, quick reactions to market trends and customer demands, to partner with the right brand ambassadors like Bradley Cooper, being active on social media, and establishing our presence in the digital world (IWC was the first brand to be present on Net-a-Porter and Mr Porter)—they all go towards enlarging the scope of our customers and audience, and this is key to the success and growth of the brand."
A: "The thing with the digital world is, a lot of information are now served on a platter vs. 30 years ago where you'll really have to go and dig it up for yourself. That changes everything. Compounded with social media, the potential for engagement is just exponential."
Don't miss the IWC Pilot's Watches Exhibition, now running until Tuesday, 9 July 2019, at the Centre Court of Pavilion Kuala Lumpur. For more information on IWC's novelties, visit the website.
| | |
| --- | --- |
| SHARE THE STORY | |
| Explore More | |