Joel Neoh is a Kuala Lumpur native and is best known as the founder of GroupsMore, which later became Groupon Malaysia in 2010. Joel played an important role in establishing the high-growth business model that propelled Groupon Asia Pacific into a multibillion-dollar business with thousands of employees across 12 countries. Joel is currently working on KFit, a new tech business he founded, which is catered to fitness enthusiasts who are always on the go.
KFit is a fitness sharing platform that gives members full access to over 350 gyms and studios around Kuala Lumpur and Selangor, making new classes and various gyms easily available and accessible. KFit members can enjoy a wide variety of activities in different locations everyday. Currently available in 8 countries, Joel is looking to expand the business in more countries soon.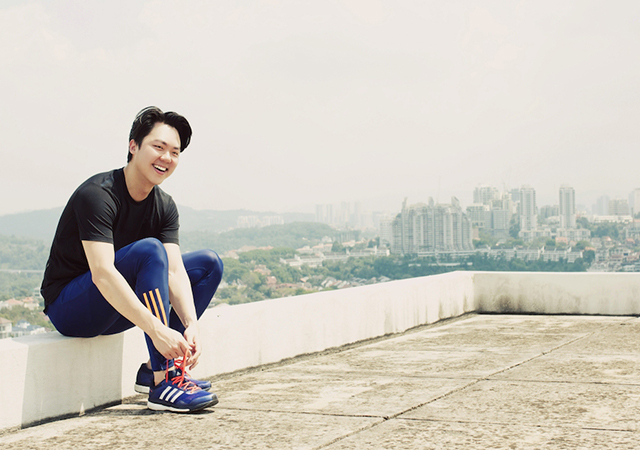 What inspired you to start KFit?
As I've always been an avid sportsman, fitness is something very important to me. I wanted to make fitness as accessible as possible for anyone, and to promote awareness that keeping fit can be fun too.
What was the first step you took in getting started with KFit?
Building the team and validating the business model. The founding team is the most crucial part of the business as they are the ones who will set the direction and culture of the company. With KFit, I started calling friends and asking them what they thought about this model – and when people started quitting their jobs to join me, I thought, 'Holy shit. This got real.'
What is the most important thing about starting up a tech company?
Your product doesn't have to be perfect right from the start, you don't have to create the perfect experience right from the start, you may end up building a product no one ends up using! But do build an MVP (minimum viable product) and test your business model, learn, and improve quickly. Hire a team of people with diverse skills – and find a strong CTO if you don't have a tech background!
What did you learn from your previous businesses that you applied when you started KFit?
Fail early and often. If you haven't failed, it means you haven't tried anything new. Pivot fast. Learn from your mistakes and move from it quickly. There's never a mistake that's too big unless you don't fix it fast enough!
| | |
| --- | --- |
| SHARE THE STORY | |
| Explore More | |