Known for taking her 1.3 million followers on Instagram on a visually-stunning journey into the world of Gary Pepper Girl, Australian blogger Nicole Warne has taken her signature aesthetic one step further. Together with Kiehl's, the social media superstar produced a highly curated digital campaign that unravels the story behind Kiehl's new daytime defense serum, Daily Reviving Concentrate – and what better backdrop than the 'city that never sleeps' to pay homage to the brand's history in New York City since 1851 as well as to reflect the diverse lifestyles of multi-faceted women of today?
"To bring this campaign to life, I picked four characters with distinctly varying lifestyles, set in iconic locations in Kiehl's hometown of NYC. And in developing those characters, I found it exciting to incorporate elements of the Kiehl's brand into them: nature, family, the iconic motorcycle, and their adventure heritage."
The message is clear: 'Happiest Hour' – an apt name for the campaign as it is inspired by the best hours of the day – unfolds through four different scenarios, which demonstrate that women can look just as beautiful and energised at 6pm as they did when they set out in the morning. Here, Nicole shares her personal beauty experiences and thoughts on the collaboration: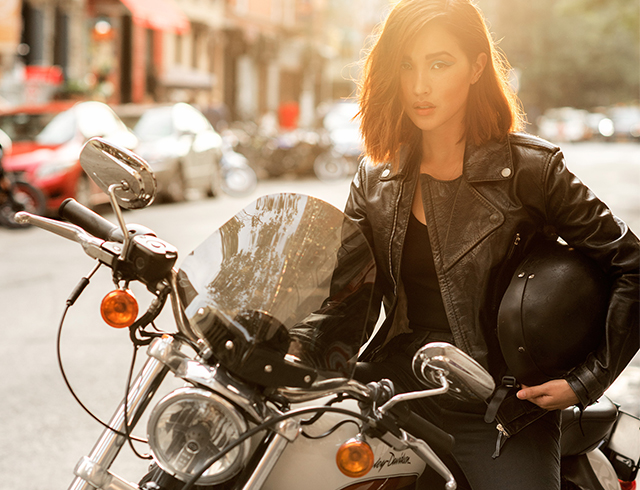 Tell us about your first experience with Kiehl's?
"I first discovered Kiehl's at Hong Kong Airport – I always look for new beauty products at the airport and often need to buy certain products if I've forgotten to pack them in my suitcase. I was initially drawn to Kiehl's simple packaging, I then quickly scanned over the ingredients printed on the front, approved, and went on to fall in love with their Crème De Corps Body Scrub, which introduced me to the Kiehl's family."
What are your must-have products?
"I spend a lot of my time traveling for work, so I always have nourishing products with me to rehydrate my skin and beauty products that I can apply when I go from the airport to a meeting. My favorites at the moment are Giorgio Armani Luminous Silk Foundation and Sheer Finish Illuminator, Lancome Grandiose Mascara, Tom Ford Lipstick in Scarlet Rouge, Kiehl's Crème De Corps Body Polish, Body Lotion, and Midnight Recovery Concentrate, which I love to use when I'm flying. I also love cloth masks and wear SPF 50+ sunscreen every day – I never travel without them."
Tell us about this collaboration.
"The collaboration between Gary Pepper and Kiehl's came about from Kiehl's wanting to communicate the benefits of their new Daily Reviving Concentrate product in an editorial and 'storytelling' manner that the Gary Pepper brand has become known for producing.
"As Kiehl's Daily Reviving Concentrate helps fight skin fatigue and keeps your skin looking youthful and fresh all day, it was important to conceptualise a relatable yet beautiful story that would help educate women of all ages and backgrounds about the product's benefits, yet also inspire them.
"The concept for the campaign was therefore centered on the universally loved concept of 'happy hour', and the insight that although most women would like to look their most beautiful at this time, they often feel their skin looks exhausted by the end of the day.
"To bring this story to life, we picked four characters with distinctly varying lifestyles that collectively represent the modern woman. In developing and portraying those characters, I sought to incorporate elements of the Kiehl's brand heritage into them: nature, family, the iconic motorcycle, and adventure."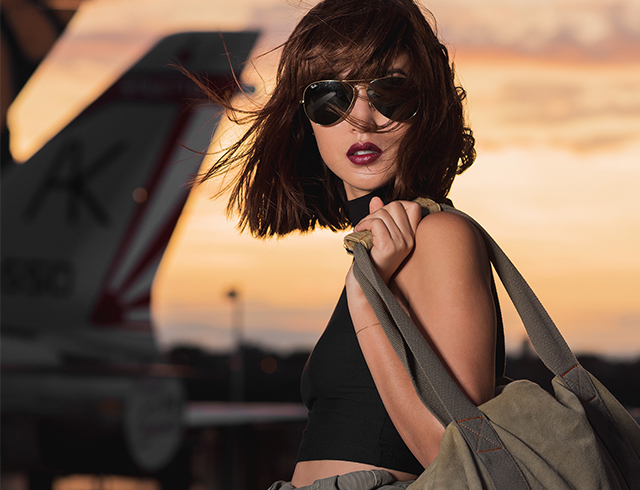 Tell us about working with Kiehl's.
"I was excited to take on this partnership with Gary Pepper and Kiehl's. There are a lot of synergies between our respective brands, particularly in that they both focus on producing high quality work/products, and prefer to let these speak for themselves rather than rely on overt promotion. I love being able to work on a creative and strategic level with brands I believe in to tell their stories through the lens of the 'Gary Pepper Girl'."
Each character is quite different from you or on the surface is different from you – tell us a little more about them.
"On the surface, each character is very different from me in terms of their individual lifestyles. On a deeper level, though, I felt that I could really relate to the characters, even where there wasn't an overlap with my personal traits and lifestyle, as in my day-to-day life I am surrounded and inspired by women who embody them. This made me feel close to each of them for different reasons.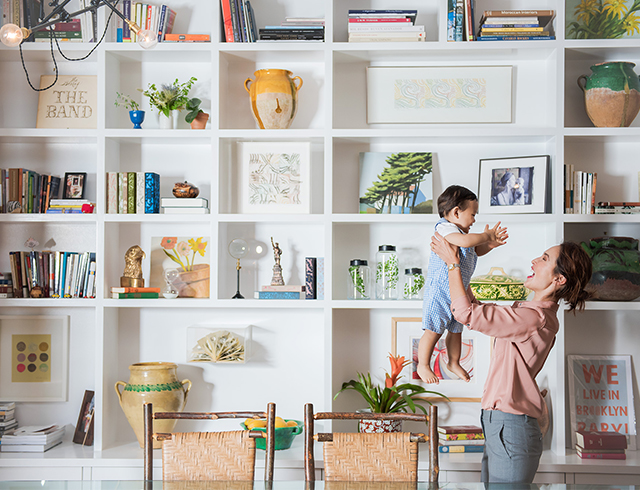 "Modern day women are diverse in the roles we play; we're mothers, we're partners, we're adventurous, we're rebellious, we're free-spirited, we're businesswomen – the list goes on. On the surface we may look different, but I feel each of these women can relate to each other as we share universal traits and challenges. We are all juggling multiple pressures and trying to keep up with everything going on in our lives, but want to look and feel our best at the same time."
Your favorite restaurant in NYC?
"The Polo Bar."
A favorite NYC activity?
"A picnic in Central Park."
How is NYC different from Sydney?
"New York and Sydney are worlds apart. There's a sense of urgency in New York that makes you feel like you should be constantly busy in your professional and personal life. In Sydney, it's the opposite – there's an air of ease and an incredible way of life where you work to live, not live to work."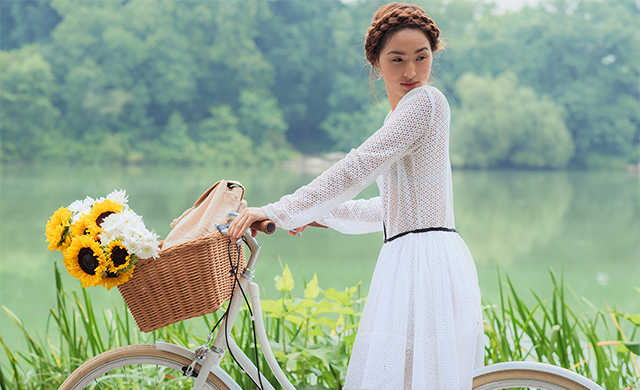 What does NYC represent to you?
"For me, New York City represents the best fusion of creative and corporate communities, and it's a vibrant culture that I can't wait to experience more of. I look at this city as being able to bring me valuable life experiences and lessons."
Who inspires you?
"Entrepreneurial, strong willed and intelligent women inspire me. I've been blessed to meet and work with Natalie Massenet of net-a-porter.com and Sophia Neophitou of 10 Magazine, who I actually assisted on a shoot in Australia as a fashion intern before I started Gary Pepper. As an intern, she treated me with the same respect and kindness she showed me years later when we were again working together as shooting the Roland Mouret campaign that I featured in as the model, which I've always felt so inspired by."
Do you have a garment or accessory that you can't live without?
"I can't live without my Chanel bags. A guilty pleasure but they are investment pieces I'll have for decades."
What do you do to relax?
"When I'm stressed I hold the tension in my shoulders, so I take long baths and do yoga to relax. I've also started meditation and make time to read books."
What was the most memorable advice you were ever given?
"I love the quote "The rung of a ladder was never meant to rest upon, but only to hold a man's foot long enough to enable him to put the other somewhat higher" – Thomas Henry Huxley. My goal is to never become complacent with what I'm doing or how I'm doing it."
| | |
| --- | --- |
| SHARE THE STORY | |
| Explore More | |