Can you believe it is already September? Before the month flits by, tantalise your taste buds at these worthy new food establishments: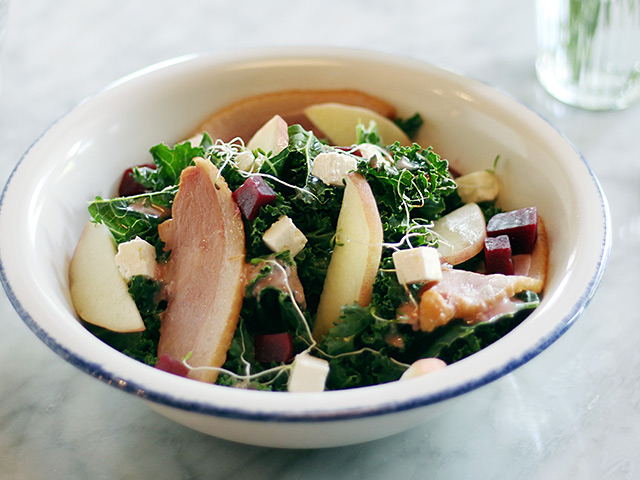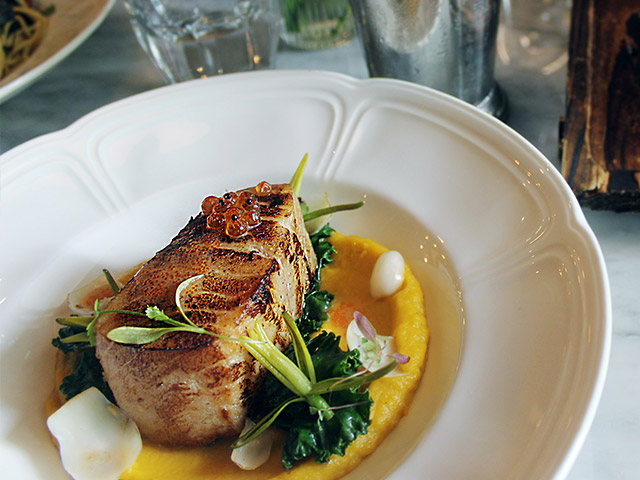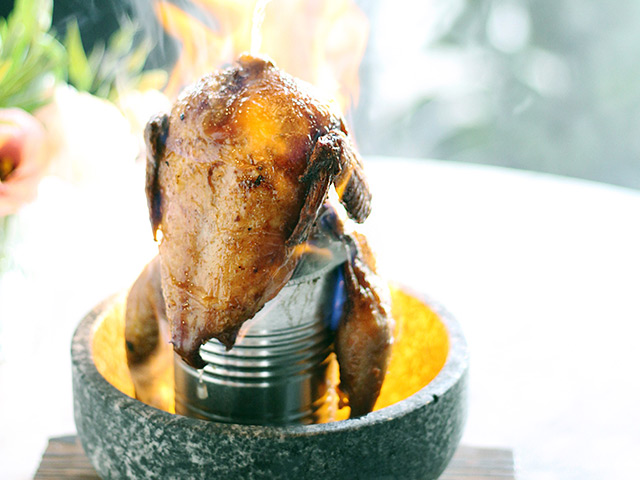 Inspired by the dining experience you can get in the chic restaurants of London, New York and Paris, Blvd House describes itself as an elevated casual dining eatery with a twist. The interior is reminiscent of a sophisticated 1930s restaurant with its array of brass, wood, and upholstery touches. Complementing the ambiance is a menu with a wide variety of comfort food and familiar favourites, ranging from Truffle Fries (one of our personal favourites) to Chilli Maine Lobster Fettuccine to their specialty called BLVD House Galettes.
Our brunch session at the Blvd House, however, started with a bang in the form of the Smoke Duck & Peach Kale Salad, which remained to be at the top of our recommended dishes. The greens were to a delightful crisp that blended so surprisingly well in a bite with the peach's sweetness and the lightly smoked duck. While it's a communal starter to share, we believe it's great for one too!
You won't just be spoilt for variety at Blvd House as the portions are slightly larger than average and we definitely advise ordering a few to share (why choose one only, right?). The pizza and pasta here are passable—it's the mains here that take centrestage. The Chef's Signature Roasted Miso Cod is delicate on the palate while the Chef's Signature Bean-Can Roasted Free Range Chicken comes with a flaming show (literally) before it's served on a plate. And despite the little show, the taste is simple (in a good way) with the meat so tender and the skin so crispy. Whether it's Sunday brunch or a lunch/dinner for a special occasion, you'll find it quite (deliciously) suitable.
Naza Tower, Platinum Park, No. 11, Persiaran KLCC, 50450 Kuala Lumpur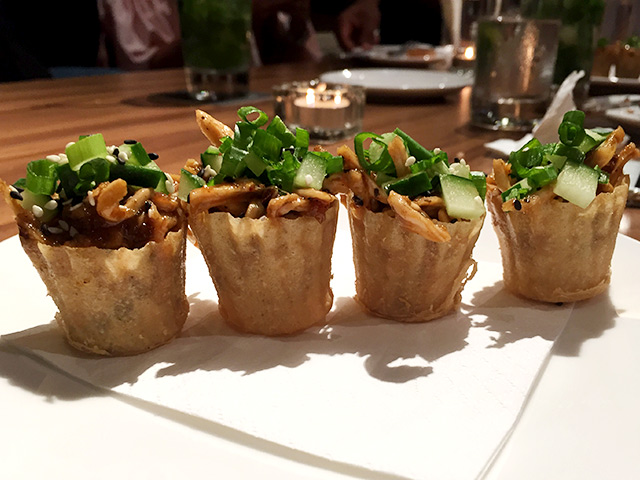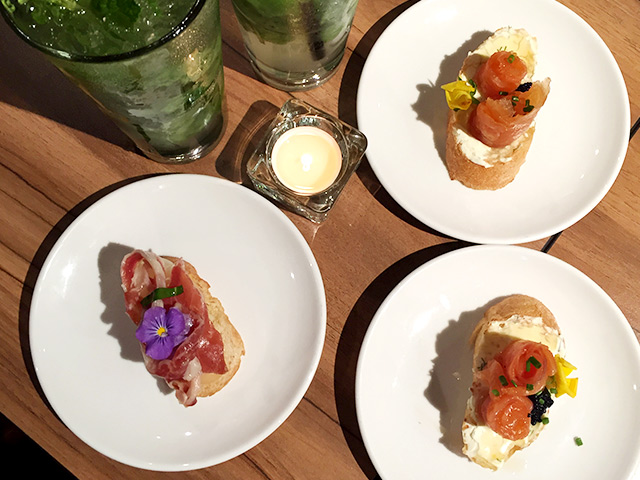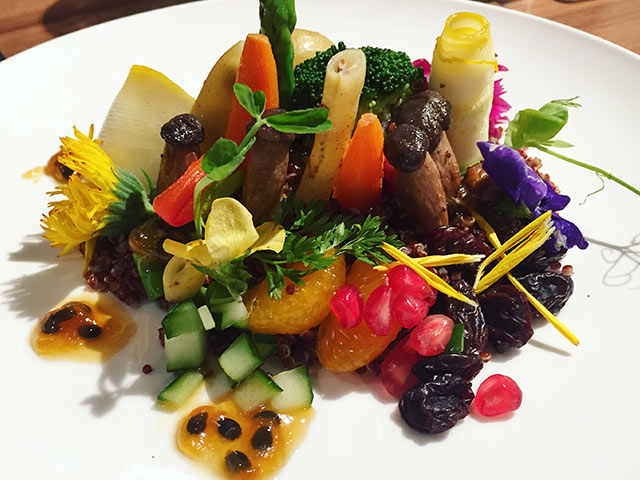 As more eateries aim to deliver good food minus a stiff environment, it's not surprising that this applies to even bars. Promising scrumptious bites of pintxos and tapas with heavy influences from Barcelona's food culture and the chef's local background, Tiki Taka is a neighbourhood bar with an extensive menu perfect for brunch, lunch, dinner and just bites to go with your drinks.
We tried out several of their pintxos but it's the Salmon Crema (smoked salmon on cream cheese—that's all you need to know), Pata Negra con Melon (slices of savoury Iberico ham meets a ball of melon sweetness) and Nutella Bacon (needs no description) that caught our eyes (or is it stomachs?).
Moving on to the Tapas selections, we recommend the Quinoa Garden Salad. It's a pretty and healthy feast for the eyes and the stomach. The Bang! Bang! Chicken was a delightful set of four pai-tees filled with pulled chicken topped with a spicy Szechuan chilli marinade. For dessert, it was churros, which was quite a good and sweet way to end the night. What we know is that we're definitely going to go back to try the Cha Shu Pizza and their special breakfast menu (Nutella & Bacon French Toast? Yes, please!).
138, Jalan Kasah, Medan Damansara, 50490 Kuala Lumpur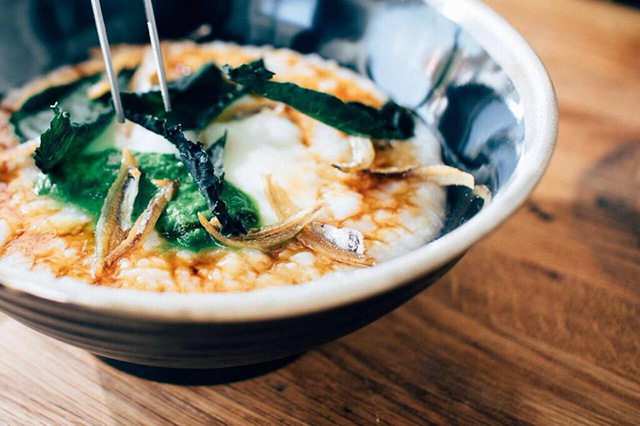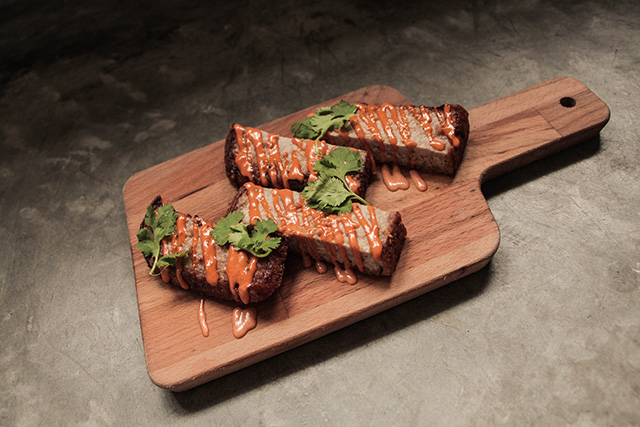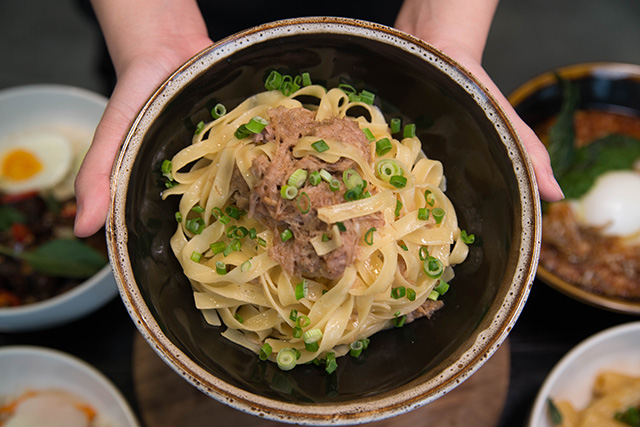 Take your old school kopitiam, give it a welcome modern twist, and there you have Li—a restaurant serving up contemporary Malaysian comfort food in the thriving neighbourhood of Damansara Jaya. Keeping frills to a minimum, the restaurant interior of white walls and wooden furnishings makes for an inviting, comfortable space to dine in.
Although the menu at Li may not be as extensive as some would like (off-menu items are available occasionally), it thoughtfully highlights local culture and ingredients, and everything served here is made from scratch. The result is well-crafted, wholesome food that hits the spot just right. What we love is how they give our familiar favourites a skillful millennial spin. The pork toast (their unique interpretation of roti babi) makes for a great starter, as their house-made sourdough bread layered with minced meat is cooked to crunchy perfection and topped with Sriracha mayo and sesame seeds for a delicious, aromatic kick. 
For mains, the Ikan Bilis Congee and Tagliatelle with Slow Braised Pork proved to be worthy tributes to their original inspirations. The congee is cooked in ikan bilis stock and served with fish sauce caramel, striking a flavourful balance between sweet and salty, while the dehydrated kailan sprinkled on top provides a nice crisp in texture. The latter dish (a personal favourite) consists of flat noodle pasta cooked in pork jus and plated with pickled green chilli, scallions, cured egg yolk and tender slow-cooked pork, culminating in an innovative update to the traditional Hakka mee. Rounding off our meal that day was the off-menu dessert of kaya ice cream—a lightly sweet and creamy finish to a hearty lunch. 
47, Jalan SS 22/23, SS 22, 47400 Petaling Jaya
Related stories:
5 New places to eat around Bukit Bintang
#BuroEats: Fay Khoo's recommendations in Aman Suria