Before any holiday can begin, the stress begins with the packing and if you think wondering what to pack for the entire trip is bad enough, think about the carry-on bag that some tend to underestimate. You only have that one bag to last you through a long haul flight and/or a long layover. What exactly are some of the travel essentials one should include in that trusty carry-on bag? It got us thinking—every one of us is different and so we posed this question to the team at Buro. Malaysia to, hopefully, give you some travel inspo. Includes: Our favourite destination in 2018 so far.
CAI MEI KHOO, editor-in-chief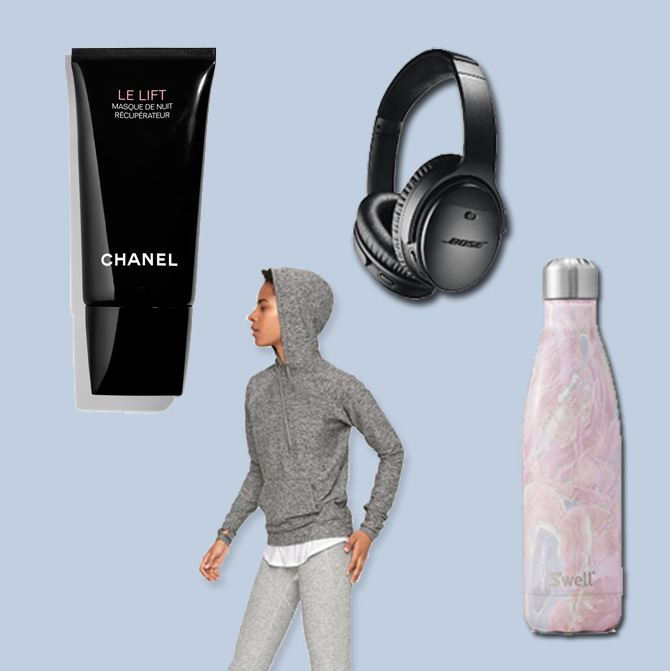 "I definitely bring my Bose noise-cancelling headphones with me on every trip. I never used to travel with headphones as they take up precious space in my Tumi backpack but after trying them once, I realised they were a total game-changer. Another must-have: spare batteries for said headphones.
I dress casually and comfortably on flights—think heavyweight cotton tee, boyfriend jeans, hoodie and sneakers. My current favourite hoodie is from Outdoor Voices, which I got when I was last in San Francisco. I like that it's lightweight, not too bulky, slightly stretchy and incredibly soft.
Staying hydrated is essential while travelling and I make it a point to carry my own bottle with me. Swell does some great designs like this one with a rose quartz design with a matte finish.
When it comes to my toiletry kit, one of the (many) items I always have on hand is a sleeping mask—I'm currently using one from Chanel. Sulwhasoo and La Mer do great options too."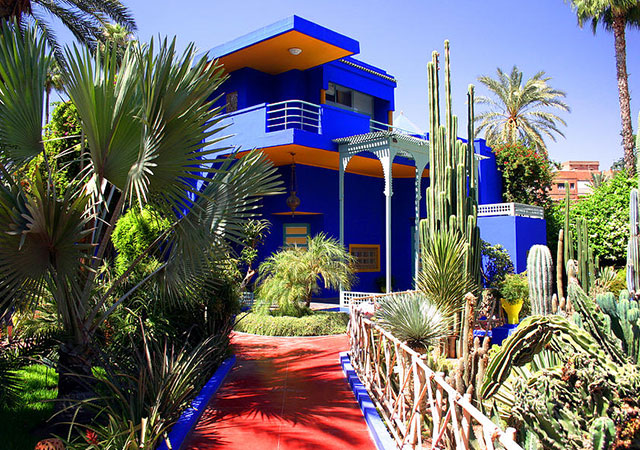 Favourite destination of 2018: "It's a tough choice between Santorini and Marrakech, but I have to say Marrakech was everything I dreamed it would be. Forgo the grand hotels for beautifully designed riads in the heart of the media—I loved Riad Mena, which is also just a short stroll to the main square, Jemaa el Fna, with its snake charmers and fortune tellers and performers. I also loved the YSL Musuem, a stunning building with a brick facade designed by Studio KO. Next door, the Jardin Majorelle is another must-visit, which at one time was owned by Pierre Bergé and Yves Saint Laurent. If you're lucky to be there when the bougainvillaeas are in full bloom, the juxtaposition of the colours of the flowers against the Majorelle Blue villa is something quite magical. For exquisite dining, you can't go wrong with a meal at Royal Mansour or La Mamounia. As for shopping, Chabi Chic sells cute homeware while the shop at El Fenn carries beautiful kaftans, homeware, handwoven blankets and more. Multilabel concept store 33 rue Majorelle lies on the same road as the Jardin Majorelle and is worth a visit for a selection of clothes by local designers. Nearby, I love Some – Slow Concept Store for locally made homeware, and beautiful curation of carpets on the top floor. Tip: you might not have any use for carpets but you'll want to save space in your luggage for one. Marrakech, I'll be back with an extra, empty suitcase."
GWEN ONG, deputy editor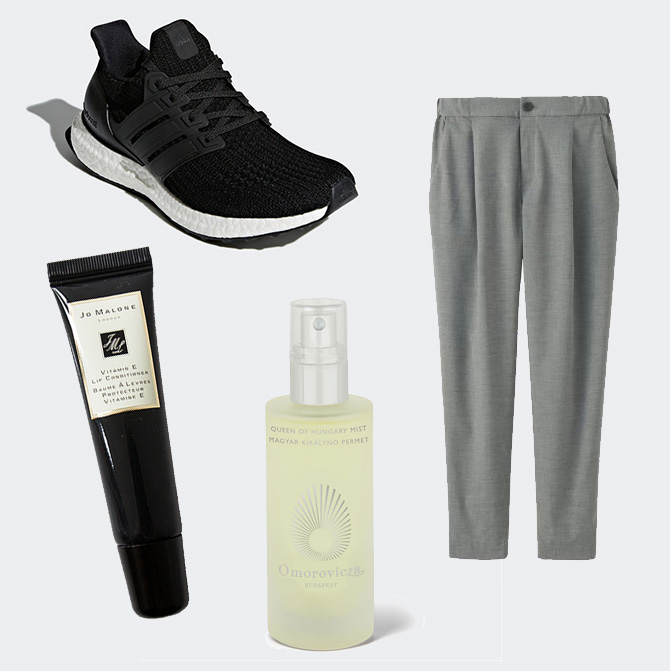 "My mantra when I'm travelling is 'the comfier, the better'. This means no tight jeans, cumbersome buckle, long straps or even wired bras if I can help it. Airport chic to me means putting on an oversized t-shirt with my must-have Uniqlo jogger pants—it's so soft and warm—and my favourite Adidas Ultraboost—trust me, they're the best to walk the streets in.
I also tend to pack a scarf or hoodie with me to help weather the cold cabin and they're great for covering up my drooling face while mid-flight sleeping too. Yay for double duty!
In my carry-on, you will find my stash of skincare essentials including a super moisturising lip balm and soothing face mist. Jo Malone's Vitamin E Lip Conditioner is a life saviour and I religiously spritz on Omorovicza Queen of Hungary mist every hour!"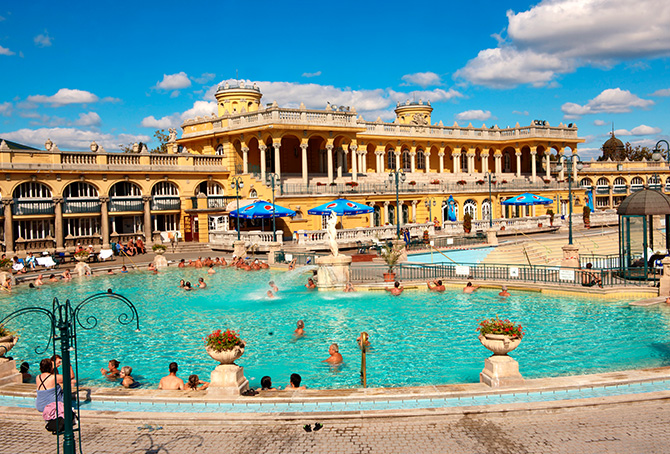 Favourite destination of 2018: "This year, I had the chance to visit Budapest and was totally surprised by the charms of this Hungarian city. You'll really feel like you're in a Wes Anderson movie. A must-visit is the thermal baths and one of the most popular spots is the Széchenyi baths that have been around since 1913—the architecture is beautiful!"
RACHEL AU, lifestyle editor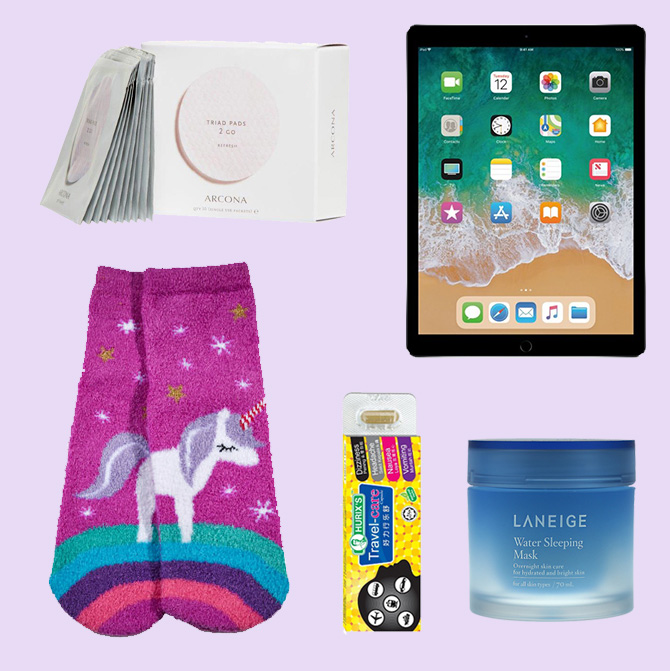 "For some reason, I've never liked to carry a lot of things while travelling and so my carry-on bag is essentially just a backpack. The main item would be my iPad Pro, pre-loaded with several offline games and Netflix shows (the selection isn't always that great on the plane).
Next must-have item: My motion sickness pills as sadly, I'm rubbish with most modes of transportation except for trains and when I'm the driver of my own vehicle. I personally use the Hurix's Travel-Care Capsule, which is available at most local drugstores.
A denim jacket is my airport outfit staple but for long-haul overnight flights, I like to pack along a pair of shea-infused lounge socks from Bath & Body Works to keep my toes warm and cosy. A friend of mine got them for me from the US and not only is it uber soft, but it's also infused with rich, hydrating shea butter.
Last, but not least, you'll definitely find Arcona Triad Pads 2 Go and a small jar of Laneige sleeping mask in my toiletry kit. Both are travel-friendly where one acts as a toner (it smells so good too!) and the other a quick hydration boost. Easy peasy!"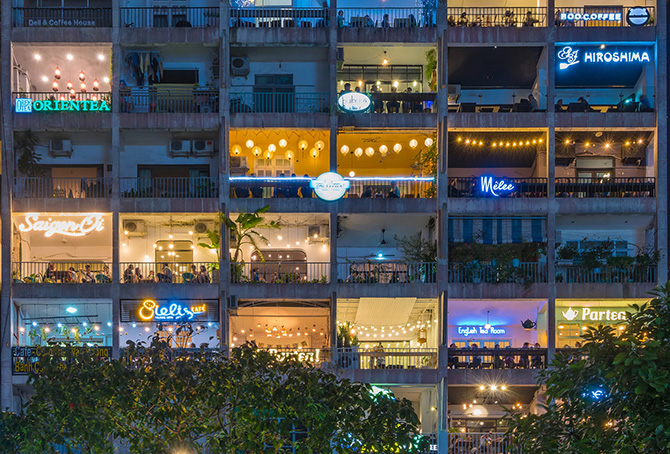 Favourite destination of 2018: "It's a tough choice but I'd have to say Ho Chi Minh was a real adventure. Despite it being a mere four-day trip, I managed to do a lot of sightseeing, and even more eating—which was the best part of the trip. For starters, the Cu Chi was a real eye-opening experience as the tour had us going through the original tiny entrance on the ground to squat-crawling through the tunnels to some of the old rooms. Tip: There are two Cu Chi tunnel sites—choose the furthest from the city for an authentic experience. For the 'gram, I did check out the famous Cafe Apartment and Tan Dinh Church (the pink church) and for the best pho I had in town, I went to Pho So 1 Ha Noi."
JOAN KONG, senior fashion writer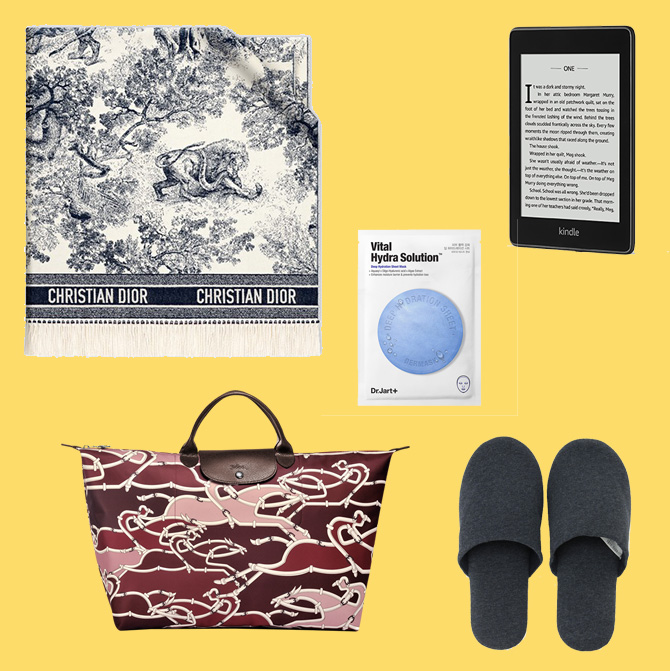 "When it comes to taking a flight, comfort is the utmost key. I'm always on the hunt for the comfiest sweaters and sweatpants—in black, mostly—to be worn when I travel; so when it comes to my carry-on items and accessories, I'll pack along items in prints just to give my #airportfashion that extra zing. Case in point: my Longchamp bag and favourite Christian Dior scarf.
I'm anything but a light-packer so I need all the space I can get and the size of the travel luggage is perfect. I don't usually pack a lot of skincare products with me for a flight but one thing I'll definitely bring along is Dr.Jart+ sheet mask to give my face that (easy) boost of hydration (apart from drinking lots of water!).
While sneakers are my go-to footwear, I like to change into my own Muji travel slippers (packed in a bag) when I'm on board for that extra comfort. Flights for me are the times when I can catch up on all the movies I've missed as well as my reading list. I'm currently reading Fashion Climbing by the late Bill Cunningham on my Kindle."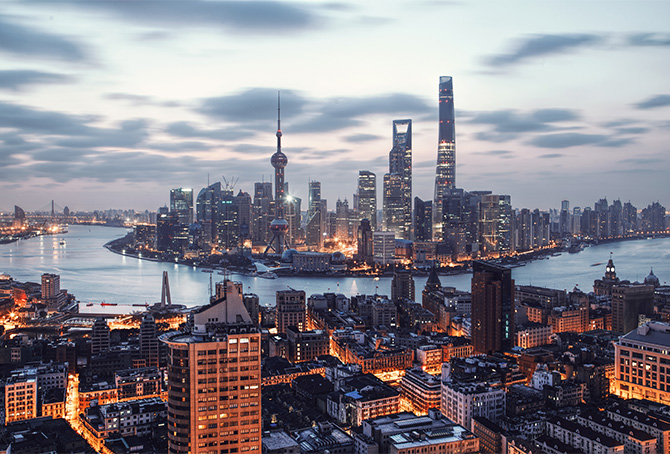 Favourite destination of 2018: "Shanghai may not be the top pick when it comes to holiday destinations but if you're a city person like me, it's definitely one worth exploring. Aside from the food (hot pot galore!), I thoroughly enjoyed checking out the bar scene. My favourites from the trip? The Bunker by Flask and Atelier by Taste Buds. Tip: Download WeChat Pay before you go—while cash payment is still an option, hardly anyone uses it in the city anymore!"
WEI YEEN LOH, senior fashion & beauty writer
"I'm a stickler for comfort when I travel—so you can find me in a pair of comfy kicks, like my trusty Nike Cortez in a classic colourway (a versatile shade that I can pair with various outfits); along with an oversized jumper to keep me warm while flying.
To keep restlessness at bay, I always make sure to have two important items in my backpack: First, a pair of wireless earphones such as Bose SoundSport Free for me to tune into a bunch of Netflix shows I've downloaded on my phone. And secondly, a good book during take-off and landing when I can't be on my phone; I am currently hooked on Haruki Murakami's 1Q84.
My skin tends to act out when I travel—no thanks to the dry cabin air—so my beauty bag must-haves include Shiseido's Essential Energy Moisturising Cream and shea butter hand cream by L'Occitane."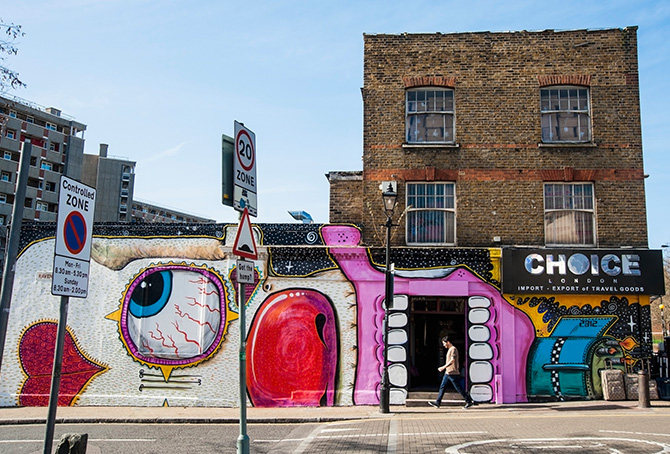 Favourite destination of 2018: "It was my first time exploring London earlier this year and it's now on my list of favourite cities which I'd definitely return to. I'm quite partial to rainy, cool temperatures (an anomaly, I know), so the wintry grey clouds didn't dampen my spirits the slightest. I like Shoreditch for its artsy eccentricity—check out great vintage buys at Brick Lane's Sunday market, retail hub Boxpark for food pop-ups, and not forgetting Smokestak to indulge in the best BBQ in town."
SU FEN TAN, senior writer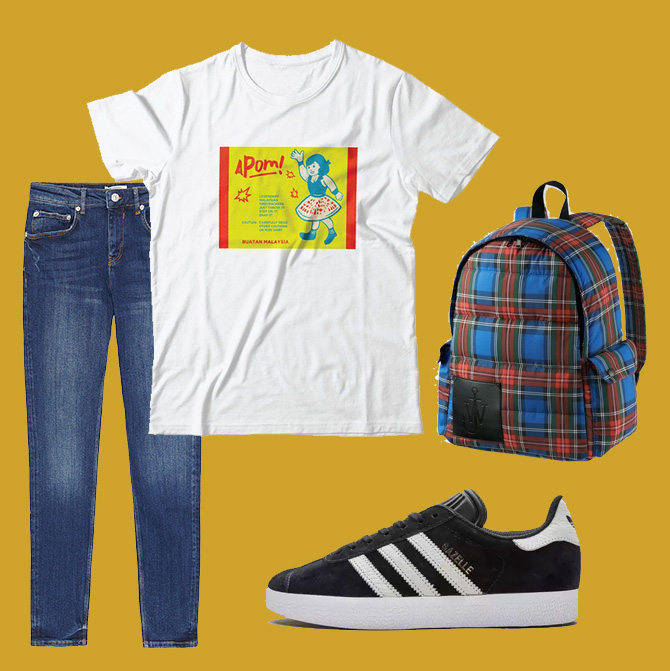 "My long-haul flight attire is pretty standard most of the time: a hoodie/t-shirt paired with track bottoms (or jeans from Zara, if I had to look more presentable) for comfort, and my go-to pair of Adidas Gazelle sneakers to breeze through those long terminal walks.
Another constant is my trusty Uniqlo x J.W. Anderson backpack—it's padded and roomy so I can lug about just about anything I need while minimising the strain on my shoulders."
Favourite destination of 2018: Sydney is one place that seems to just grow on me more and more with each visit. I love coastal cities—you get all the amazing food and entertainment that the city has to offer, and the beach is usually but a short commute away. In Sydney's case, there are so many beautiful beaches to choose from. One of the best ways to experience a couple at a go is through a coastal walk. The Coogee-Bondi route is a great one to start with—a scenic 6km walk that will take you through stunning views of beaches, cliffsides, bays and rock pools, ending with the world-famous Bondi beach."
STEPHANIE BOEY, fashion writer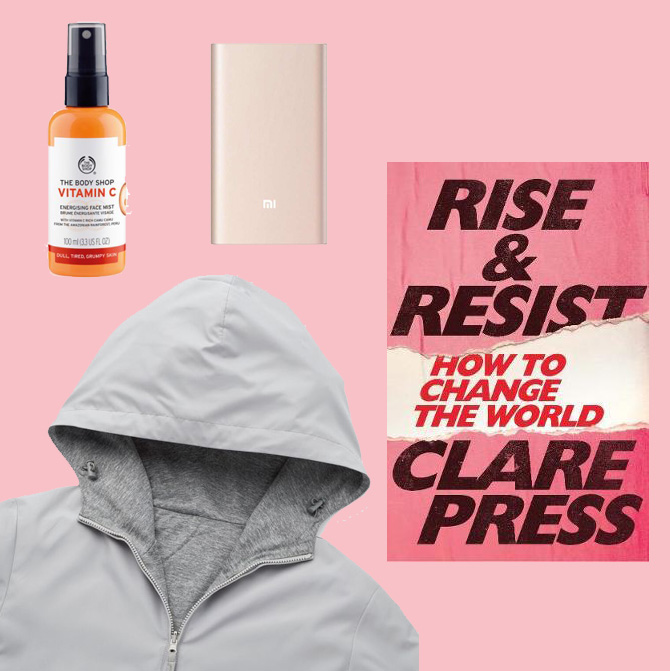 "Growing up in the tropics has made me find comfort in the warmth, and difficult to unlearn. It doesn't take much for me to feel cold (I have a Pashmina at my office desk on standby at all times) so travelling with outerwear no matter my destination is a must for me. If I'm heading to a warm climate, I'll go with a light-weight parka (like this one from Uniqlo) to keep me warm in the airport and onboard the aircraft. Same goes with my feet so I go with closed-toe shoes—sneakers are my go-to. I double up my running shoes for travelling because A) They're designed for comfort and B) It's best to be prepared in case you need to make a dash to your gate.
Being prepared also means I have my Xiaomi power bank on a full charge in my handbag. Staying connected and having a working mobile device is imperative so I never let my phone run out of battery and travelling is no excuse.
Onboard in-flight entertainment is great but I like having the option of a good book as an alternative to screen-time. On my current reading list: Rise & Resist: How to Change the World.
Last but definitely not least, I like to keep a hydrating face mist from The Body Shop on hand during long-haul flights. A quick spritz while I freshen up keeps my skin moisturised and my best face forward."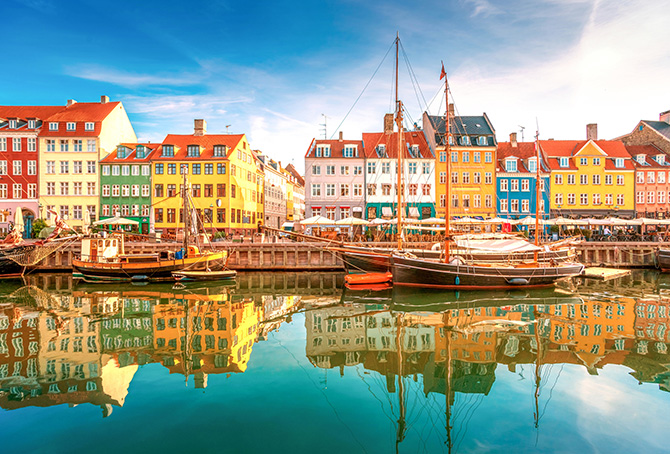 Favourite destination of 2018: "Copenhagen is my new favourite city. Denmark is rich in history (with its Viking roots) and culture (author Hans Christian Anderson was a Dane). If you're looking for a good blend of the two, head to Strøget for a scenic stroll along one of the oldest shopping streets, with cobblestones still intact. If you love Scandinavian interior design, the 3-storey Hay Design store is not to be missed."
| | |
| --- | --- |
| SHARE THE STORY | |
| Explore More | |