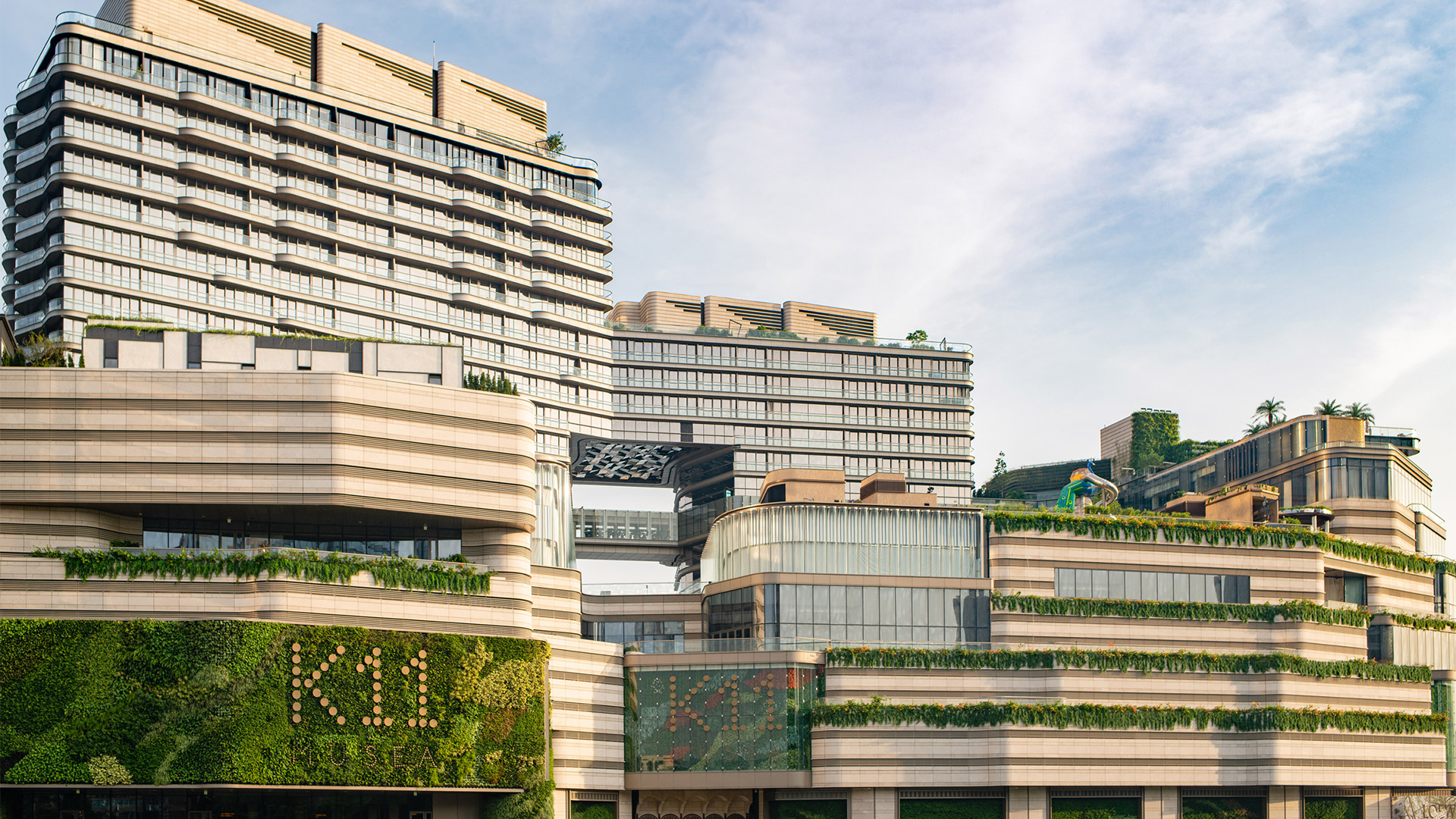 There's a massive cultural shift happening in Hong Kong right now. The city that's primarily known for its bustling streets, dramatic skyline and great hustle mentality has rapidly risen to the forefront as a global centre of art, culture and innovation in recent years thanks to the mega overhaul of the city's Tsim Sha Tsui, South Kowloon district. While its government undoubtedly plays a significant role in promoting the city as a cultural hub in Asia, there's another luminary figure that deserves recognition: renowned business mogul Adrian Cheng, Founder of the K11 Group.
View this post on Instagram
A third-generation entrepreneur of his family's property firm, New World Development, Cheng takes over his grandfather's vision of transforming Holt's Wharf—a global freight and logistics hub—into Victoria Dockside, an art and design district that connects global millennials and world-class travellers. At the heart of this area is K11 MUSEA—also known as the Muse by the Sea—a pioneering cultural-retail destination that seeks to do more than offer visitors an exceptional shopping experience. Rather, it is committed to incubating the local arts scene with global collaborations, experiences and workshops in its beautifully-designed walls.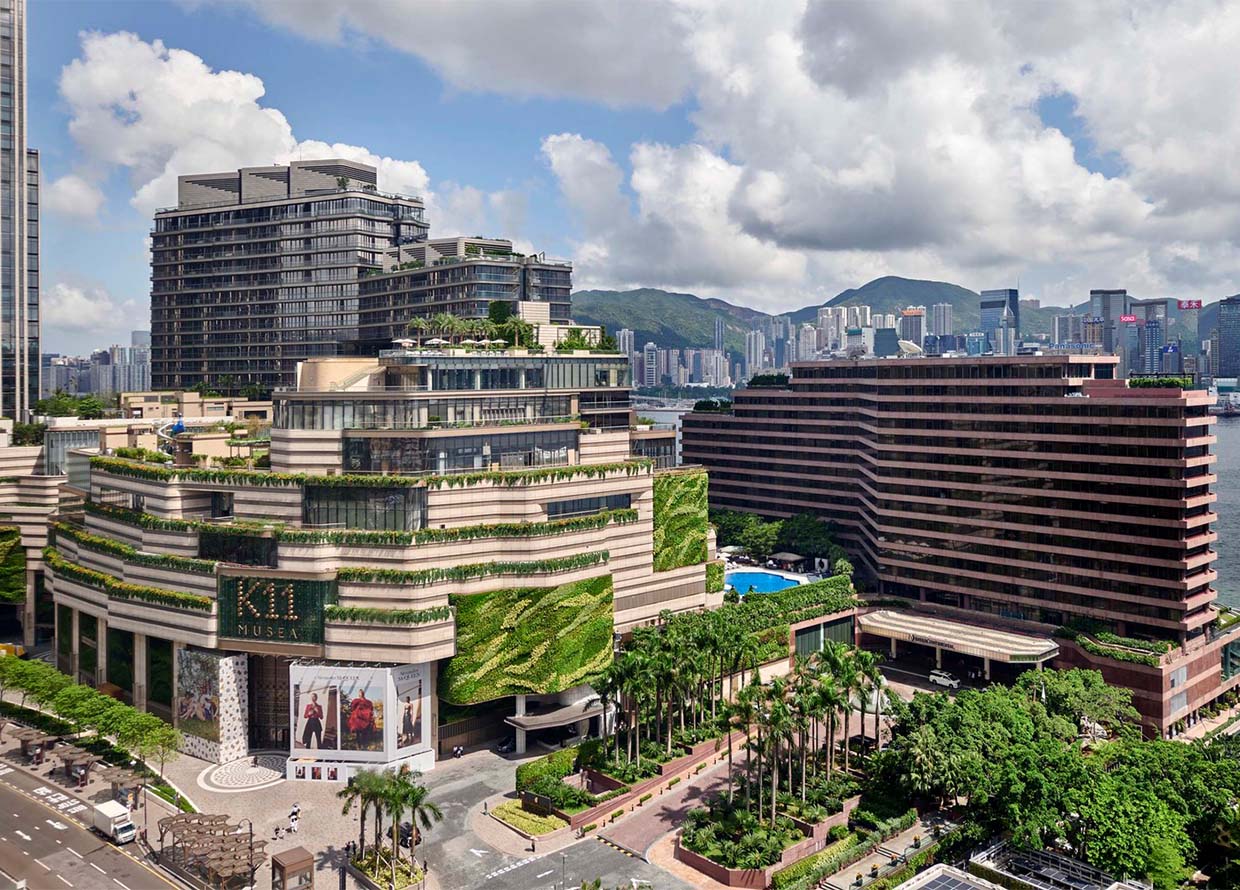 The architecture of K11 MUSEA is a sight to behold, as is its interior. Designed by American firms Kohn Pedersen Fox and James Corner Field Operations, alongside 100 Creative Powers—comprising local and international names in the arts, design and environmental industries—the waterfront complex, punctuated by lush green walls made out of a variety of plants, is a glorious addition and contrast to Hong Kong's concrete harbour.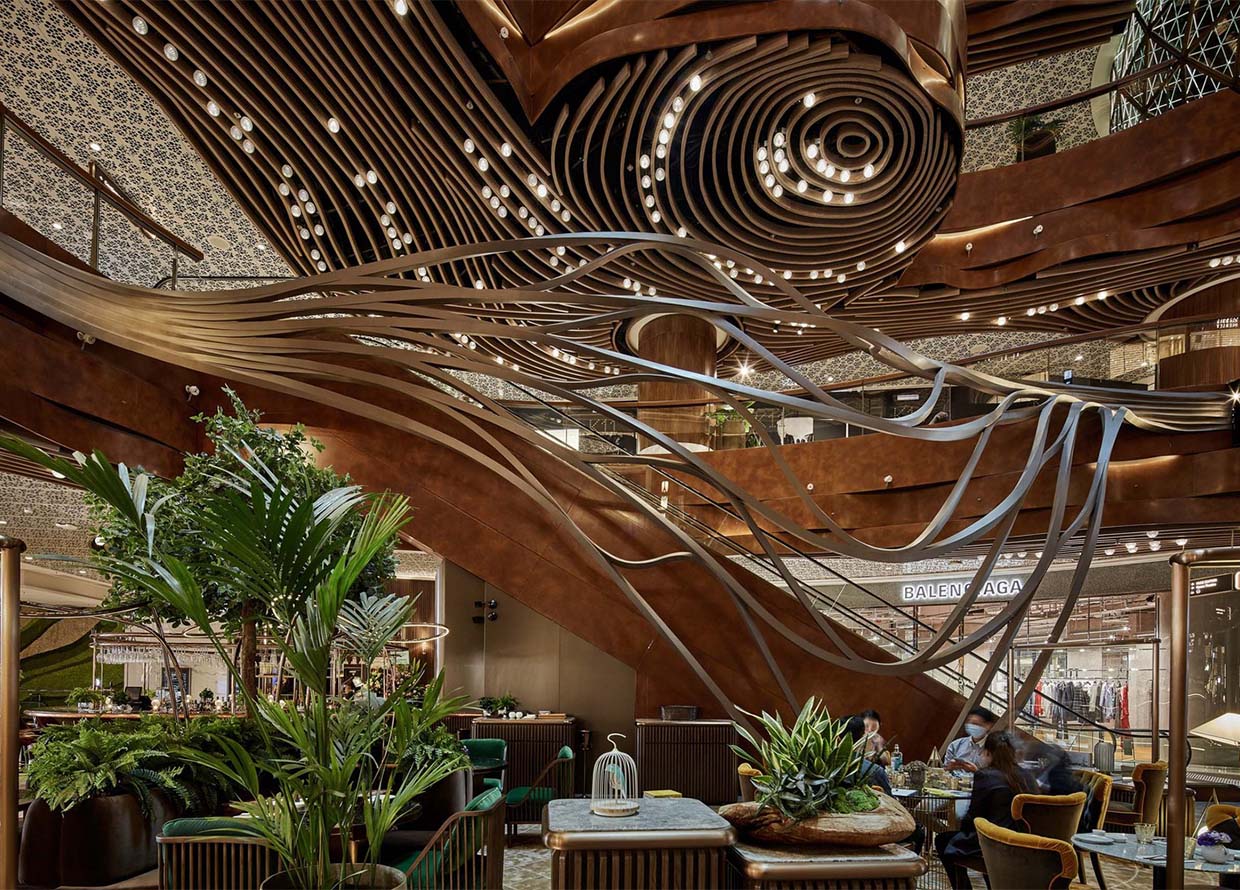 Inside is unlike any other mall you'll step into. Elements of Mother Nature permeate the 10-storey building that's been designed to evoke the feel of a contemporary manor. This is most impressive at the 33-metre-tall Opera Theatre on the ground floor. Glance around, and you'll see some of the most intricate interior details, such as the Oculus—a sculpture that comprises a network of branches that envelop two skylights. The Escalating Climbers is a sprawling root-like sculpture encircling the ground floor escalators, handcrafted from stainless steel but made to resemble wooden bark. And the most magnificent of them all, the Gold Ball, a spherical chamber set with v-cut glass panels and LED lights. The area doubles as a creative space for art exhibitions, pop-ups and more.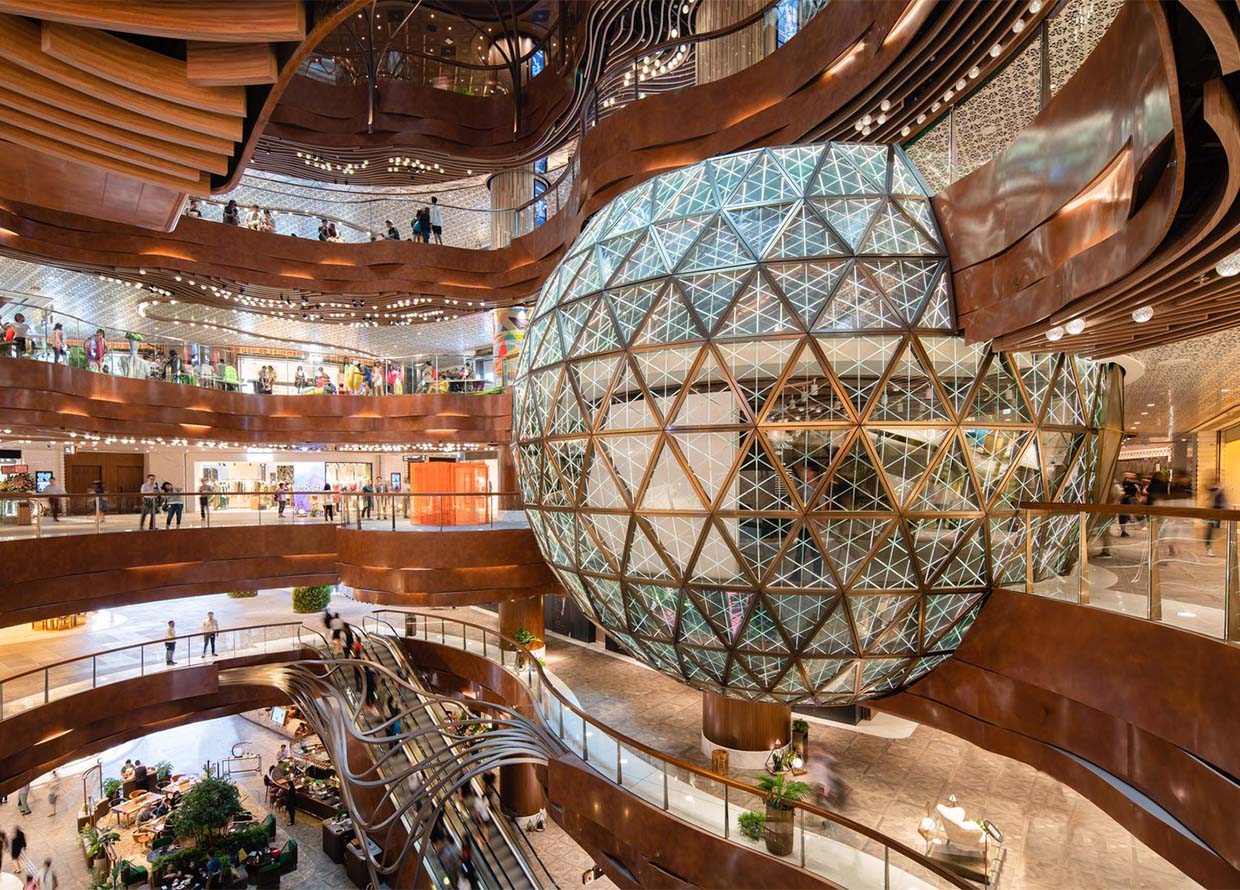 What to expect at Hong Kong's K11 MUSEA
Recently, I spent three packed days at K11 MUSEA, immersing and enjoying myself in its luxurious offerings. Below, I share some of my favourite moments from the enlightening trip:
'City As Studio' street art exhibition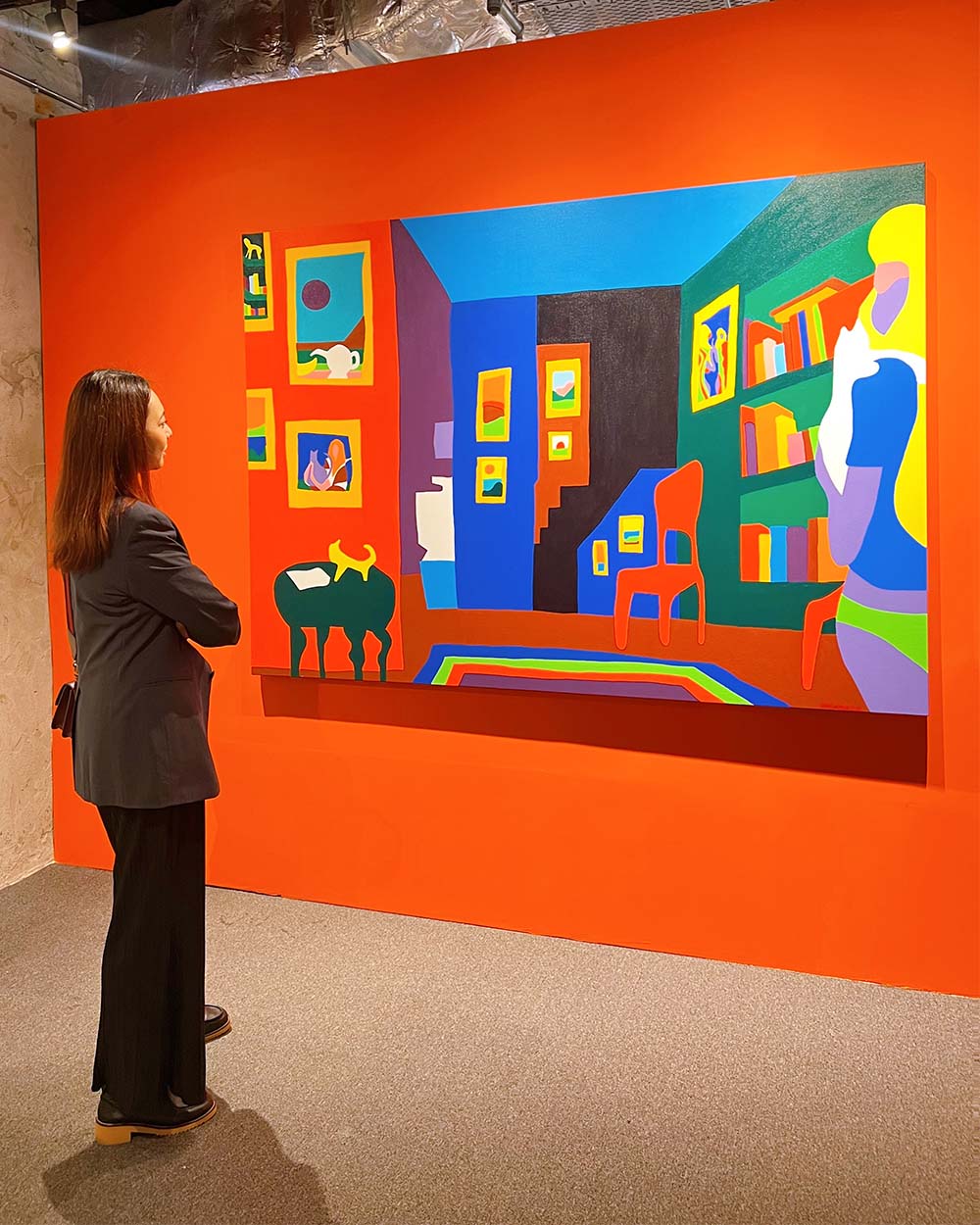 The mall complex is teeming with extraordinary curated artworks and installations by artists worldwide, from Chiharu Shiota's floating pieces of red paper boats installation titled 'I Hope' next to the Oculus, to Sterling Ruby's liquid urethane 'CDCR' and countless others. On top of that, the K11 Foundation is currently hosting 'City As Studio', China's first major street art exhibition featuring more than 100 works by 30 artists, including those from the likes of Kaws and Jean-Michel Basquiat to Mister Cartoon and Barry McGee. Divided into different American cities such as New York, Los Angeles and San Francisco, the exhibition offers a closer look at the significant role street art has played from the 1970s until now. The exhibition runs until 14 May 2023.
Discovering gemstones at L'ÉCOLE Asia Pacific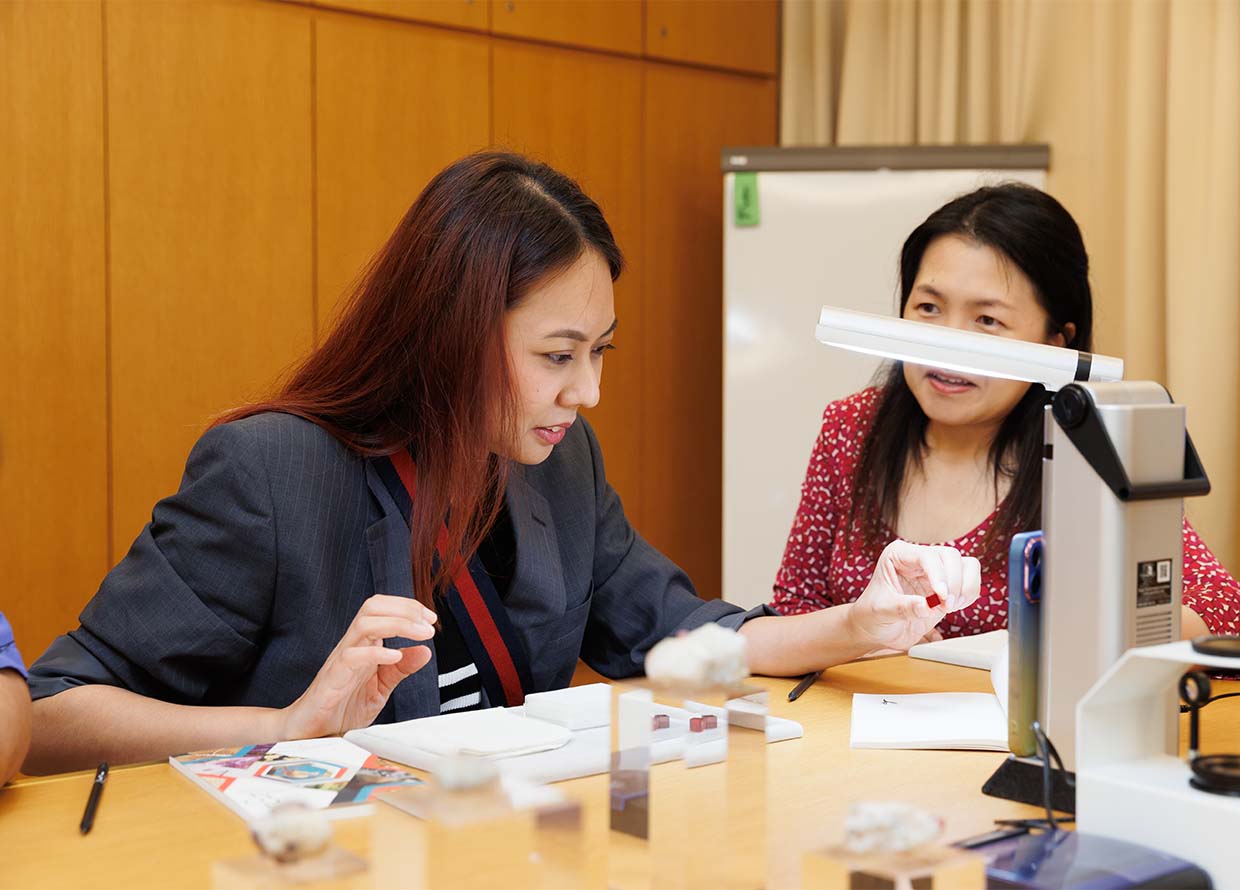 The prestigious School of Jewelry Arts, under the support of Van Cleef & Arpels, finds its first home outside of Paris at K11 MUSEA. Classes are taught by a team of passionate experts, and the public is welcome to enrol in talks or exhibitions without any prior education. In the crash course session I attended, I was taught how to identify and differentiate rubies based on various shades and weights. Needless to say, the session was very illuminating.
Afternoon tea at Fortnum & Mason 181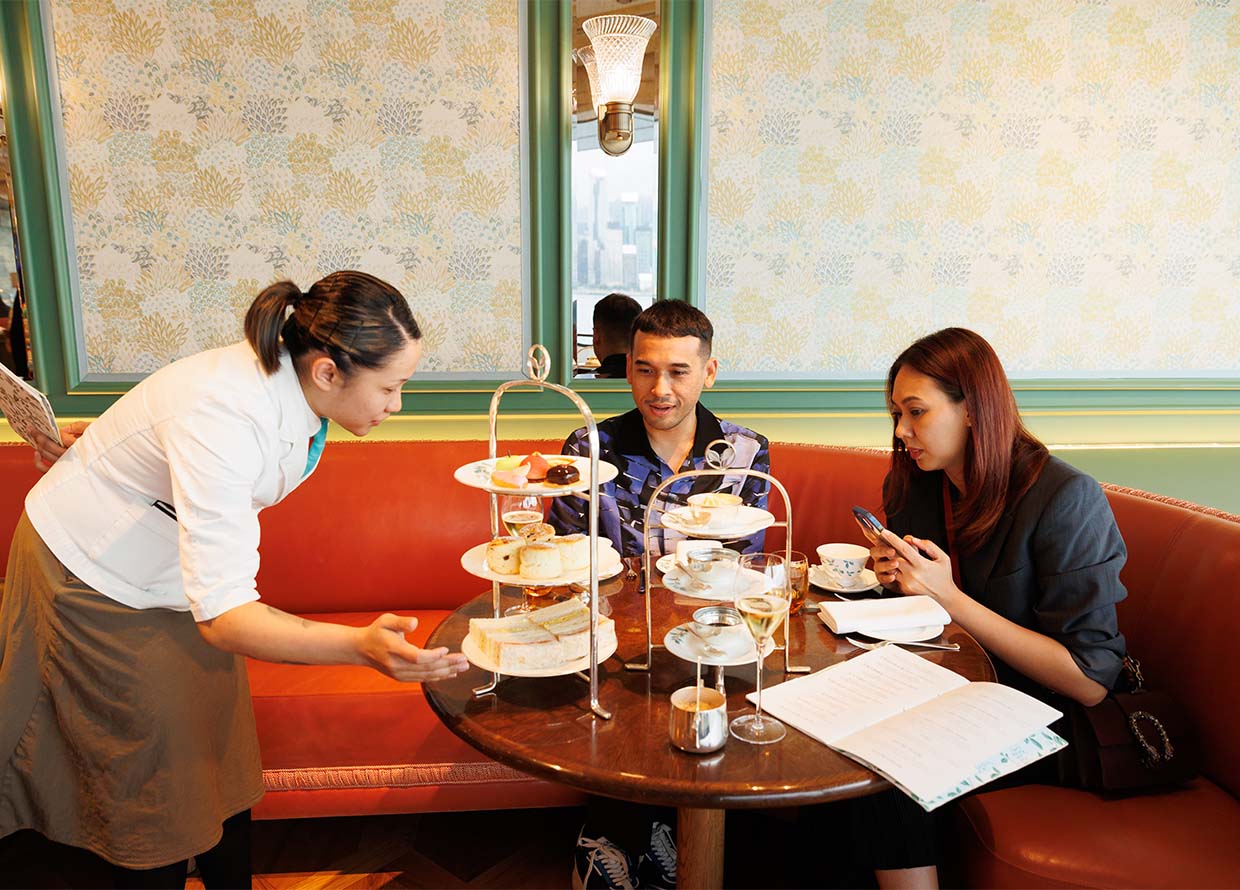 A brand approved and loved by the late Queen Elizabeth, this iconic British label originally runs as a grocery store in London's Piccadilly. It is renowned for its vast selection of high-quality teas, from historic house blends to herbal infusions. With Hong Kong being the first outlet outside of England, the second storey holds a beautiful bar and dining room inspired by the brand's Diamond Jubilee Tea Salon to cater to diners who flock here for its highly sought-after lunch and afternoon tea sessions. Aside from fresh-baked scones and scrumptious sandwiches, the selection of individual cakes is simply divine. Book a table here.
Shop at the MoMA Design Store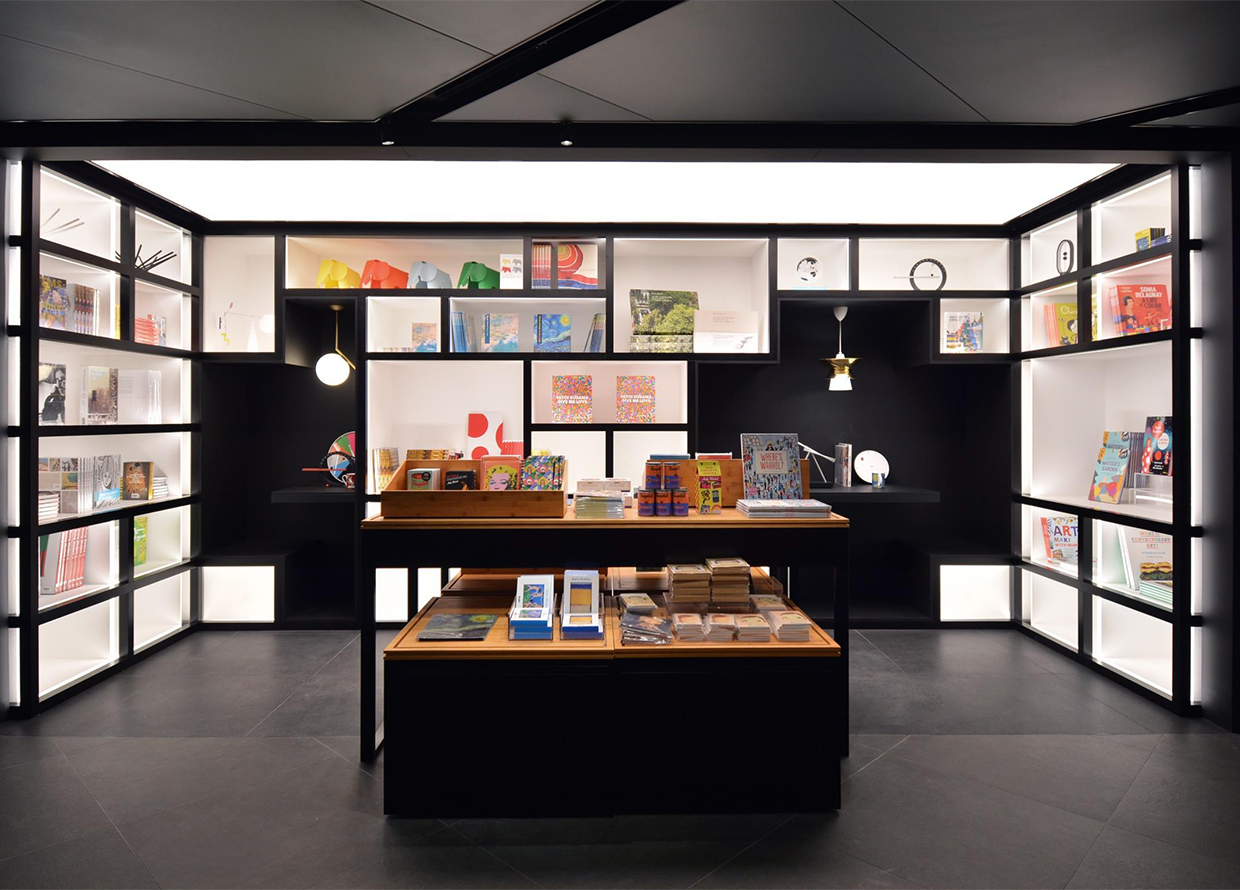 Take a piece of New York City home with you from this curated store that supports the famous and groundbreaking exhibitions at the Museum of Modern Art (MoMA). It is the largest edition in Asia and offers exclusive and limited-edition merchandise—from furniture to toys, games, home decor and accessories—by some of the world's famous artists.
Walk through the Avenue of the Stars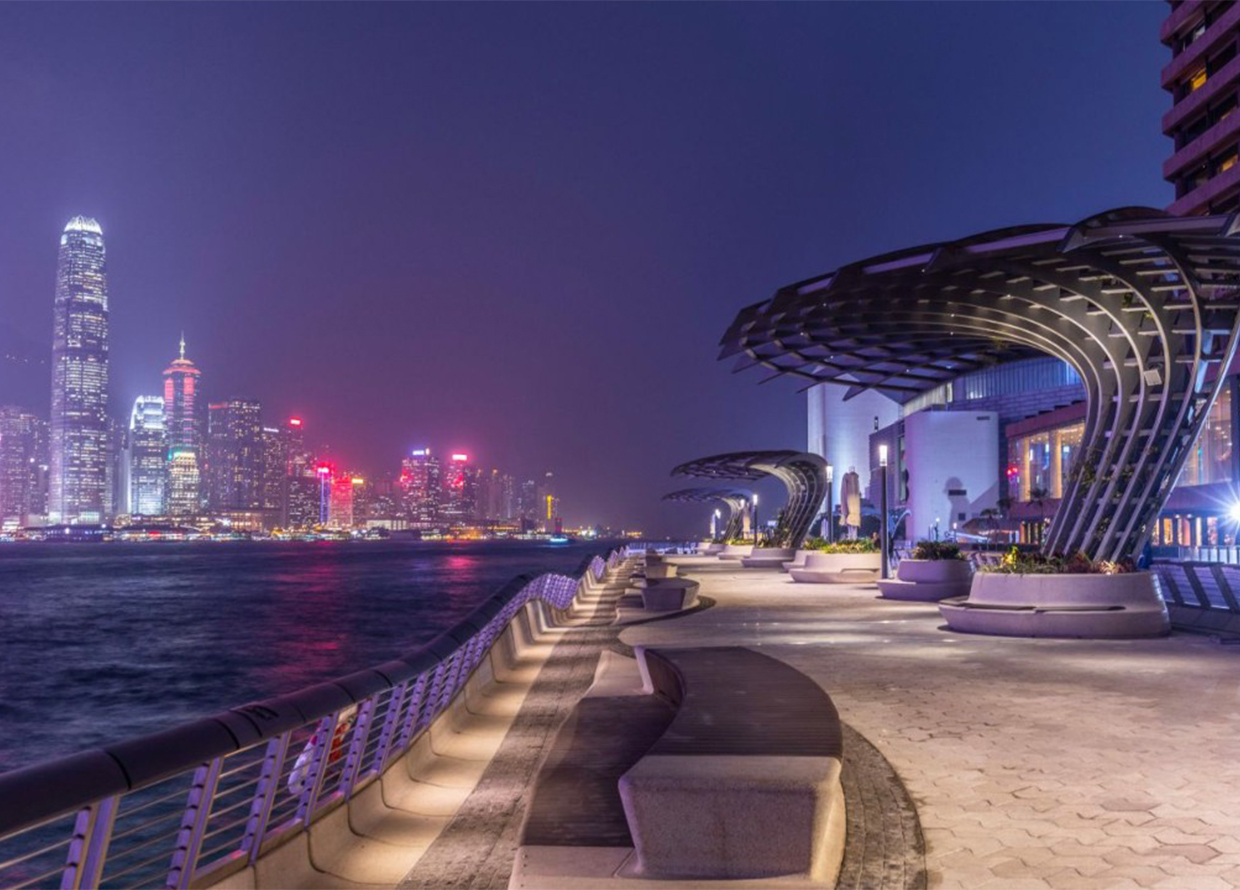 There's star power right outside the mall entrance on the Tsim Sha Tsui waterfront. In addition to the mesmerising harbour view, tourists can gawk and enjoy celebrity handprints in tribute to those who have elevated Hong Kong on a global scale at this promenade that landscape architect James Corner redesigned after the Hollywood Walk of Fame. Some handprints I spotted include Tony Leung, Jackie Chan, Bruce Lee, Jet Li, Maggie Cheung and Malaysia's own Michelle Yeoh.
Beyond those I listed above, there's so much more to experience at the heart of Victoria Dockside. For more information and happenings within K11 MUSEA, click here.
For more travel stories, click here
| | |
| --- | --- |
| SHARE THE STORY | |
| Explore More | |