"It's so green here!" that was our first thought when we arrived at The Banjaran Hotsprings Retreat one afternoon during our #BuroRoadTrip. Not to mention, it was hot too! Evidently, with The Banjaran being surrounded by natural caves, limestone hills and geothermal hot springs, we were taken back to nature albeit in a more luxurious setting. The resort is tucked away in a sweeping valley that guarantees complete relaxation and rejuvenation.
Located within a two-hour drive from Kuala Lumpur and a mere 15-minute drive from Ipoh town, The Banjaran is easily accessible for those looking for a weekend getaway from the capital. The resort prides itself for offering guests a truly holistic wellness experience with its characteristic features including: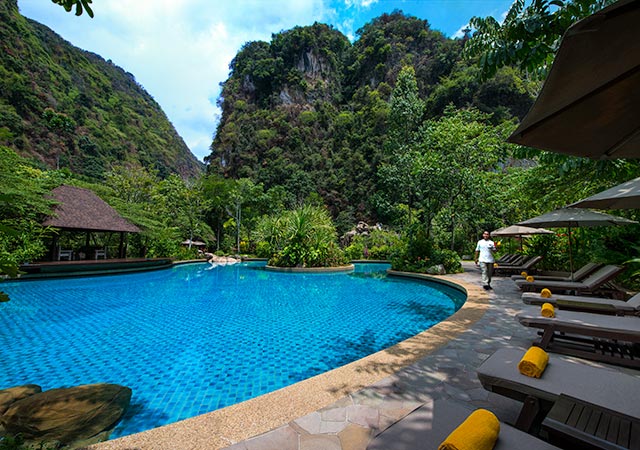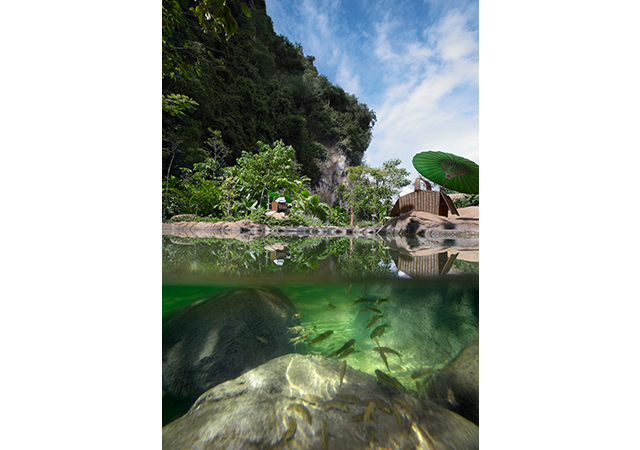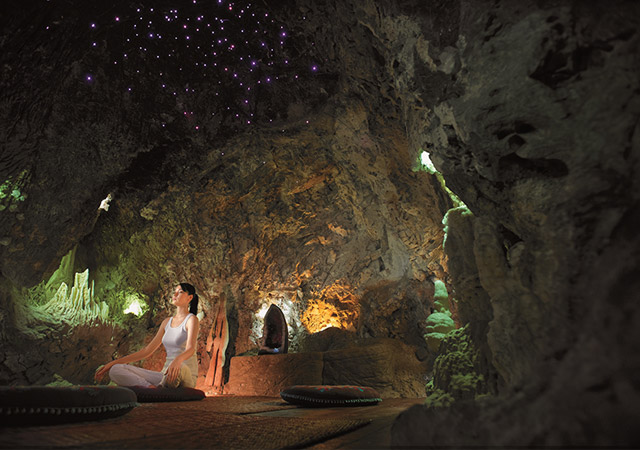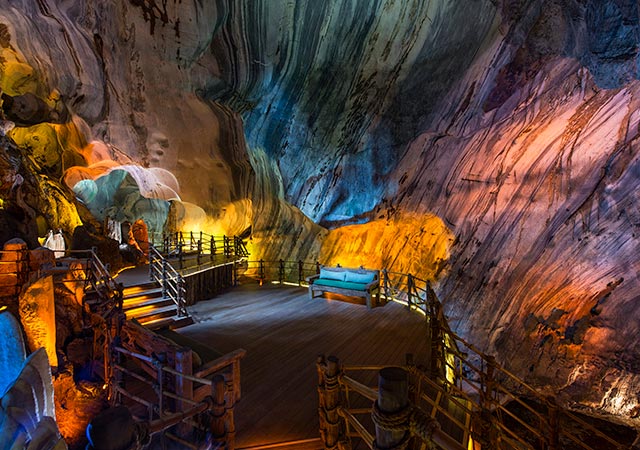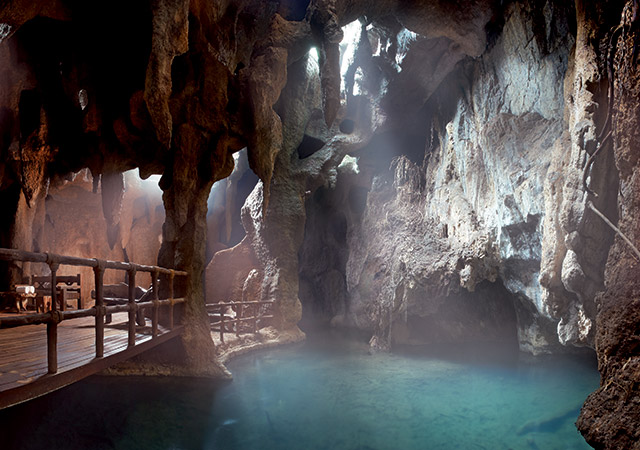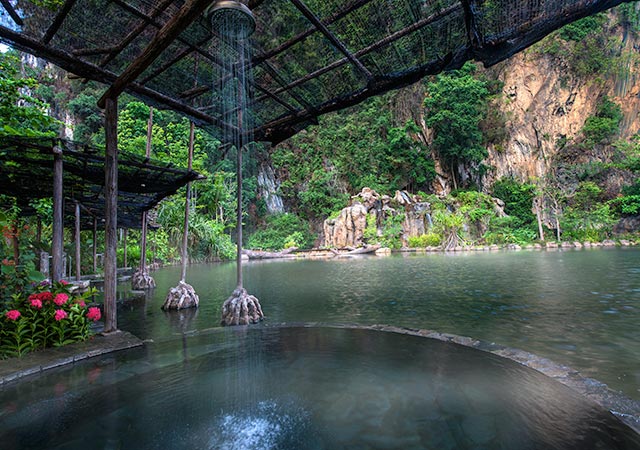 Geothermal Hot Springs Dipping Pools
Up to three million litres of fresh hot water billows up daily from the ground below. You can soak yourself in four natural Jacuzzi-style dipping pools with different temperatures ranging from 34°C to 40°C to relieve stressed muscles and tired joints.
Thermal Steam Cave
This natural sauna on an elevated platform overlooks the clear hot springs water with temperatures ranging from 65°C to 70°C where guests can have a restorative therapy to soothe, relax and detoxify the body.
Meditation Cave and Crystal Cave
For peaceful contemplation, the meditation cave offers an ideal hideaway to focus the mind in silence. The crystal cave contains amethyst and quartz, which are generally used for metaphysical or energy healing.
Doctor Fish Pool
The pool is home to a school of Garra Rufa fishes – dip your legs in and see the fishes nibble at your feet. This Turkish-inspiread treatment helps eliminate dead skin cells and rejuvenate the skin. Warning – this might be ticklish for some!
Freeform Swimming Pool
Go for leisurely laps around the pool where the geothermal warm water also functions to promote healing, relaxation and rejuvenation of the body.
The Banjaran Hotsprings Retreat features 25 exclusive garden and water villas; the former is set within secluded tropical gardens while the latter rests on the banks of a water canal. Each villa is designed with heavy wood, glass as well as fixtures and furnishing with Malaysian elements. A luxurious sleep is guaranteed in the bedroom suite featuring a 7-foot king-size bed. Also take pleasure in the large bathroom that comes with a walk-in closet, private outdoor rain shower and an outdoor sunken Jacuzzi with natural geothermal hot springs water.
To pamper yourself further, drop by the Spa & Wellness Centre where there are more than 40 types of holistic Asian treatments on offer. This includes Ayurvedic, Traditional Chinese Medicine and Malay massage therapies, facials and more. Other activities you can check out include Jungle Walk as well as holistic exercises like Yoga, Qi Gong and Tai Chi.
For meals, try the Pomelo restaurant if you're too tired to head out to town. It has both indoor and al fresco dining. With an emphasis on organic and locally sourced ingredients, the holistic wellness experience is extended to the healthy cuisine as well. For a nightcap, Jeff's Cellar offers a selection of wine that can be enjoyed within its unique cave bar.
The Banjaran Hotsprings Retreat is a good resort to be at if you want a quick getaway to recuperate and get back in touch with nature. Many of the caves and hot springs feature are best experience in solitude but this might prove to be lonesome for some, so grab a companion along for the wellness trip. There's more than enough room for two at the resort. Read how was our stay like at The Banjaran Hotsprings Retreat below in summary: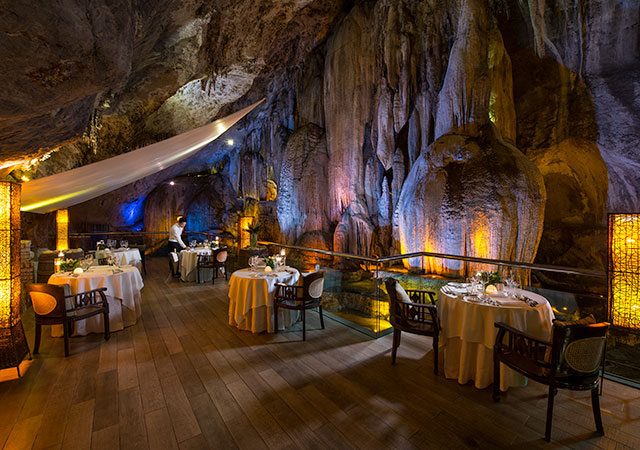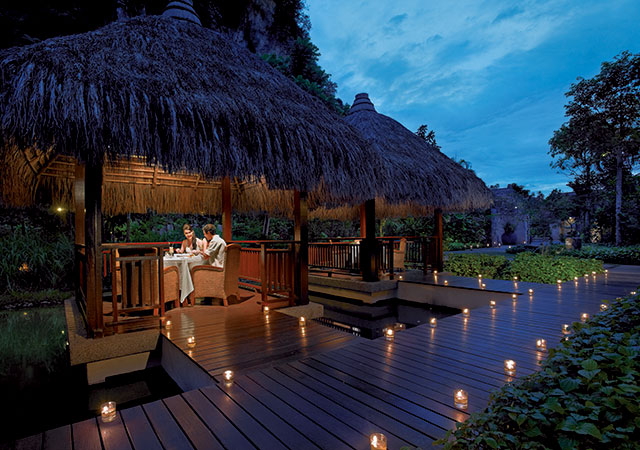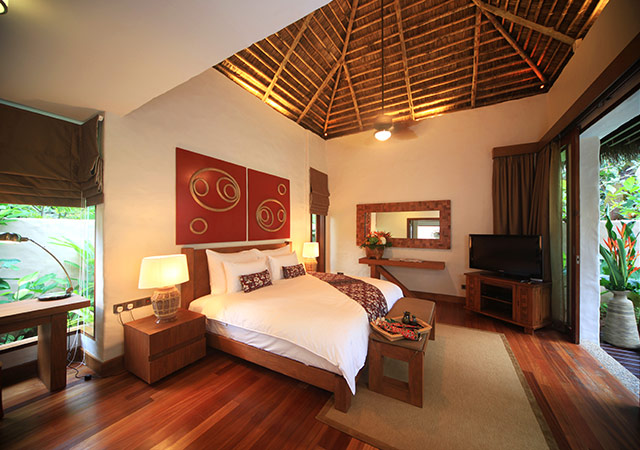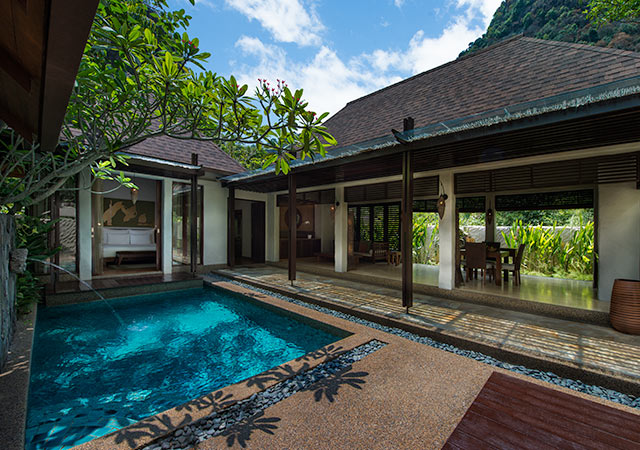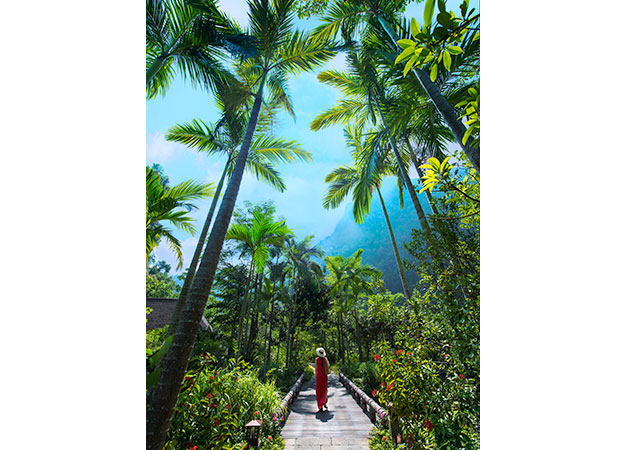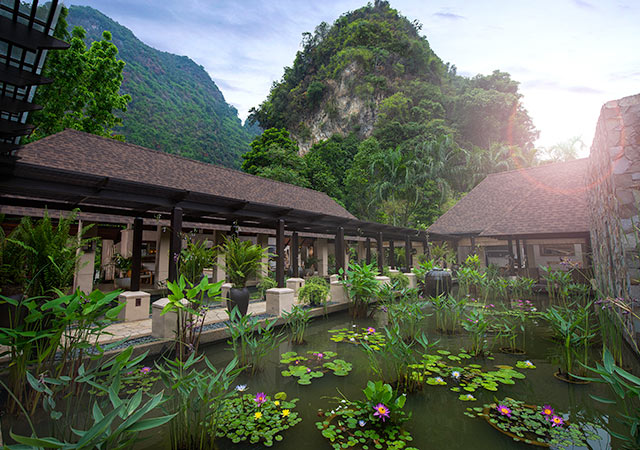 Cai Mei, editor-in-chief on her getaway experience
"Set in just over 16 acres of greenery, nestled amongst the limestone hills of Ipoh, is The Banjaran Hotsprings Retreat, a peaceful enclave that makes it a great option for a city getaway. A short 15-minute drive from the hustle and bustle, and good food of Ipoh city, The Banjaran offers guests a choice of either Garden or Water villas for their hideaway (with more rooms options planned for the near future). We stayed in a Garden villa that had its own plunge pool and outdoor sitting area, as well as a bathroom that had an outdoor rain shower and sunken Jacuzzi with natural geothermal hot spring water on tap. Perhaps the main feature at The Banjaran is their geothermal hot spring lake with dipping pools built along the sides of the lake but I personally preferred using the Jacuzzi in the privacy of my own villa. To complete your getaway experience, there's a thermal steam cave to relax in, as well as a meditation cave and crystal cave, which aims to help restore balance with the aid of quartz and amethyst crystals within the cave. For those looking for something a bit more active, there's a gym onsite, along with a swimming pool filled with geothermal water that unfortunately made it difficult to swim in on a hot day."
Gwen Ong, deputy editor on her favourite part of her stay
"I had the most amazing sleep in the master suite. The king-sized bed was incredibly comfortable that I was lulled to dreamland by the falling rain. We were placed in the Garden villa, which was completely secluded with its private terrace and pool. You are afforded a calming solitude here where it's the perfect spot to kick back with a book in hand and a cocktail in the other. Being in the valley, I was paranoid that the mosquitos were going to be extra friendly with me all night – I'm a light sleeper ok. Luckily for me, the room was devoid of any pesky insects save for a few in the bathroom. During the day, the vicinity of the dipping pools with a view of the caves in the distance was a sight to behold. Take a walk in the early morning and you might just see the mist swirling around the waters. When it's too hot to bear, retreat back to your villa for a cooling respite."
The Banjaran Hotsprings Retreat welcomes guests 12 years of age and above. Bookings can be made via www.thebanjaran.com. 
Related stories: 
The best of AW16 takes to the streets of Ipoh
24 Questions with Nobu KL's Chef Philip Leong on Ipoh
| | |
| --- | --- |
| SHARE THE STORY | |
| Explore More | |