The head chef of Nobu KL shares his thoughts on Ipoh then and today, as well as recommends a couple of must-dos and must-eats in this quaint Malaysian town
He may be helming the reins of one of KL's favourite Japanese restaurants but the head chef of Nobu Kuala Lumpur still hasn't forgotten his roots. As we're out of the office and on the road this week for #BuroRoadTrip in Ipoh and Penang, it was only right that we sought an insider's thoughts and Ipoh-born Chef Philip Leong was more than happy to talk about his hometown, his childhood and how it has influenced his cooking, and his thoughts on Nobu KL's upcoming projects.
IPOH IN A NUTSHELL
Tell us your favourite memory of Ipoh.
The silky hor fun! And I remember a city that is surrounded by greens and limestone hills.
What was it like growing up in Ipoh?
Ipoh was once a small town. We were a close knit community—everyone knew everyone; and Super Kinta and Komplex Yik Foong were the only two shopping 'malls'.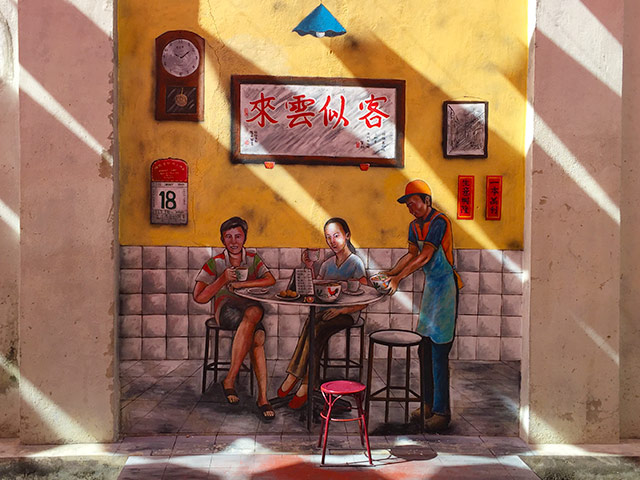 What do you think about the Ipoh of today?
Ipoh has come alive with new cafes, boutique hotels and even has its own street art scene. This 'rebirth' is drawing in many visitors from near and far.
What do you like best about Ipoh?
There is great food to be had everywhere, and it is a city surrounded by beautiful mountains.
How has growing up in Ipoh influenced your cooking today?
Growing up in Ipoh, I have always had access to fresh ingredients and produce—either from small farmers or from Cameron Highlands. Since then, 'freshness' has always been a staple for me when it comes to cooking.
Tell us the story about how you left Ipoh and what did you pursue?
I left Ipoh at the age of 17 and went to Dublin, to—believe it or not—pursue my studies in Interior Architecture. 
MINI IPOH GUIDE
Three things we have to do while in Ipoh.
Eat, eat, and eat!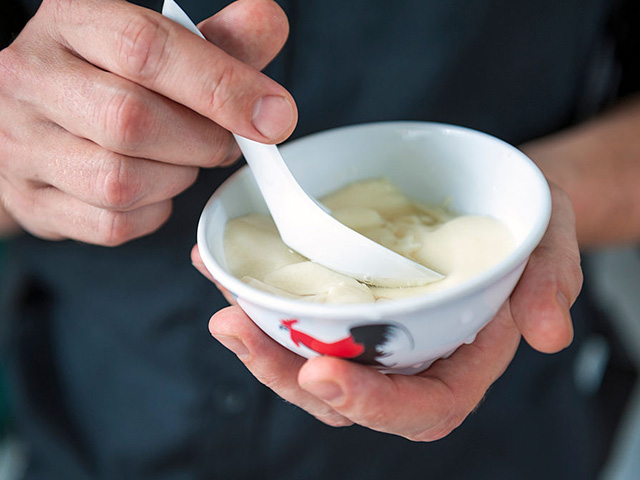 Three must-eats (and where) while in Ipoh. 
1. Chicken Hor Fun on Cowan Street.
2. Hainanese Chicken Rice from Pak Kong.
3. White Coffee at Cheong Kong.
Three best food/snacks to tapau back as souvenirs.
1. Funny Moutain's soya bean and tau foo fah
2. Sa chi mah. It's a sweet snack made of flour, butter, and sugar with a unique square shape consisting of strips of fried dough that are both crispy and fragrant. 
3. Aun Kheng Lim's salt-baked chicken.
Must-visits or heritage sites in Ipoh.
I can recommend two Heritage Walks starting from the iconic Railway Station:
Walking Trail 1: Railway Station, War Memorial, Ipoh Tree, Town Hall and Old Post Office, Birch Memorial Tower, High Court, Royal Ipoh Club, The Church of St. John The Divine, Museum Darul Ridzuan, St. Michael's Institution, Town Padang Mosque, S.P.H. De Silva Building, Chung Thye Phin Building, Concubine Lane, Art of Old Town.
Walking Trail 2: Pakistani Mosque, Little India district, Yau Tet Shin Mansion, Straits Trading Company Warehouses, Paloh Ku Miao Temple, Chinese Wholesale District, Kampung Paloh Mosque, Home for Destitute Boys, Kampung Kuchai Houses, Malay House.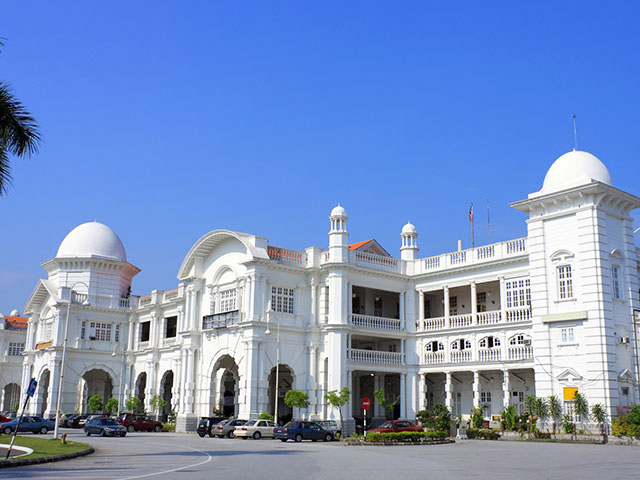 CHEF PHILIP LEONG, COOKING AND NOBU
What incited your passion for the culinary arts?
During one of my university breaks, I went to New York to gain experience in architecture but ended up working in a Japanese sushi restaurant; and became inspired by the very exacting skills required of a Japanese chef. 
Were the two somehow related?
In many ways, cooking and architecture share two key disciplines—precision and creativity.
Tell us the story of how you came to be at Nobu.
After practicing as an architect for three years, I decided to try something new and dabble in the culinary arts. I went to Europe to train as a chef. Then one day, as I was walking around Mayfair in London, I came across a sign saying Nobu was looking to hire chefs at all levels. I started with Nobu as a commis chef in 2005, and have not looked back since.
What's a day like in your life? 
I start off with a cham ice every morning, and end with a won ton mee on Tengkat Tung Shin on most evenings (depending on whether the chef is working!). In between, it is always a day filled with new challenges—there is never a dull moment in the Nobu kitchen!
How do you destress?
Pokemon Go.
What's the best advice Nobu Matsuhisa has ever given you?
"Never choose the easy way," is what he once said to me once—it is something that I hold close to me till this day.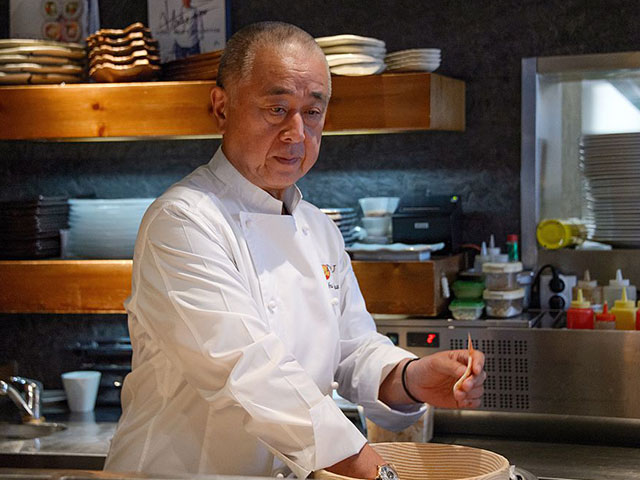 Congratulations, it'll be almost two years since Nobu KL opened its doors! How has the restaurant evolved from its first day to now?
When we first opened, we only served dinner. We then started to open for lunch where we designed special menus and introduced "Nobu-to-go" lunch bento boxes. Thereafter, we extended our opening hours to include weekends and just recently, we launched a new concept—a Nobu-inspired 'sky-high tea' which has gained immense popularity. 
What can we expect from Nobu KL for the rest of 2016? 
We are constantly innovating our seven-course Omakase dinners where new menus are introduced on a monthly basis. On a more upcoming note, we're proud to be working with Nobu London for the catering for the Singapore Grand Prix 2016.
RAPID FIRE
If Ipoh was a food, it would be hor fun.
Another famous person from Ipoh you know is Michelle Yeoh.
If you can only eat one food from Ipoh for the rest of your life, it would be hor fun.
Ipoh chicken rice or salted chicken? Chicken rice!
If you could cook for any person, dead or alive, it would be Le Corbusier.
If you weren't a chef, you would be an architect.
Related stories: