One of Asia's most established hotel and property companies, Pan Pacific Hotels Group, has made a momentous expansion in Malaysia with the launch of Park Royal Collection Kuala Lumpur, a new landmark located in the heart of Bukit Bintang amongst the city's skyscrapers. Having opened its doors on 1st June 2022, the 535-room hotel now welcomes guests for a relaxing and environmentally conscious getaway surrounded by lush greenery and eco-chic décor.
"Park Royal Collection Kuala Lumpur will be the new eco-chic icon and social hub of the city, providing a refreshing green surroundings for guests to reconnect with nature, the community, and themselves. We look forward to delivering inspiring experiences, memorable stays, and heartfelt celebrations," said Complex General Manager Cristian Nannucci.
I recently had the pleasure of experiencing a staycation at the hotel. Without further ado, check out my full review below.
Stay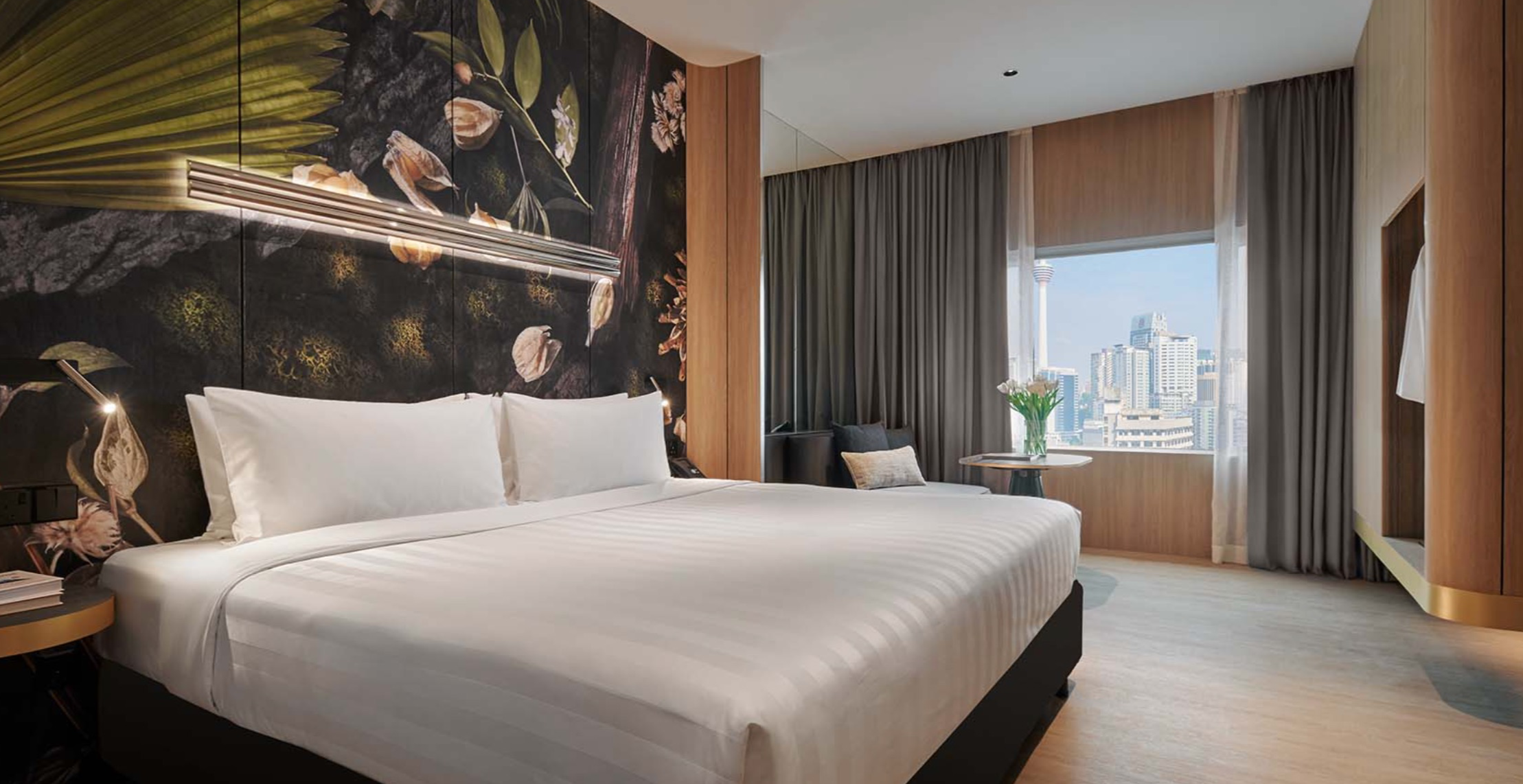 Upon my arrival, I was immediately met with a big smile and a warm welcome by the hotel's doorman. While friendliness is one of the basics of hospitality, I would soon notice throughout my stay that this particular hotel sets a new standard of welcome that made me feel at home. As I headed to check in, I was captured by the aesthetics of the Botanist Lounge and Bar which quite perfectly embodies their chic, eco-wellness concept.
The next thing that caught my attention was the marble check-in counter with its unique oval-shaped design, and placed right on top was a pot of orchids—my favourite! Personally, as an admirer of stunning aesthetics, I was already excited to see what other stylish biophilic design choices the hotel has implemented.
After checking in, I headed to my Lifestyle Premier King room. Walking through the hallways, the light wood tones and cement-imitating carpet gave me a sense of calmness that let me know I was in for a relaxing stay. To my right after entering, I noticed trash bins separated into three for managing waste. It's a small detail, but a unique one that not many hotels adopt. The bathroom also featured sustainable amenities, including biodegradable packaging, refillable shampoo bottles, as well as your very own filtered drinking water solution to reduce the hotel's carbon footprint.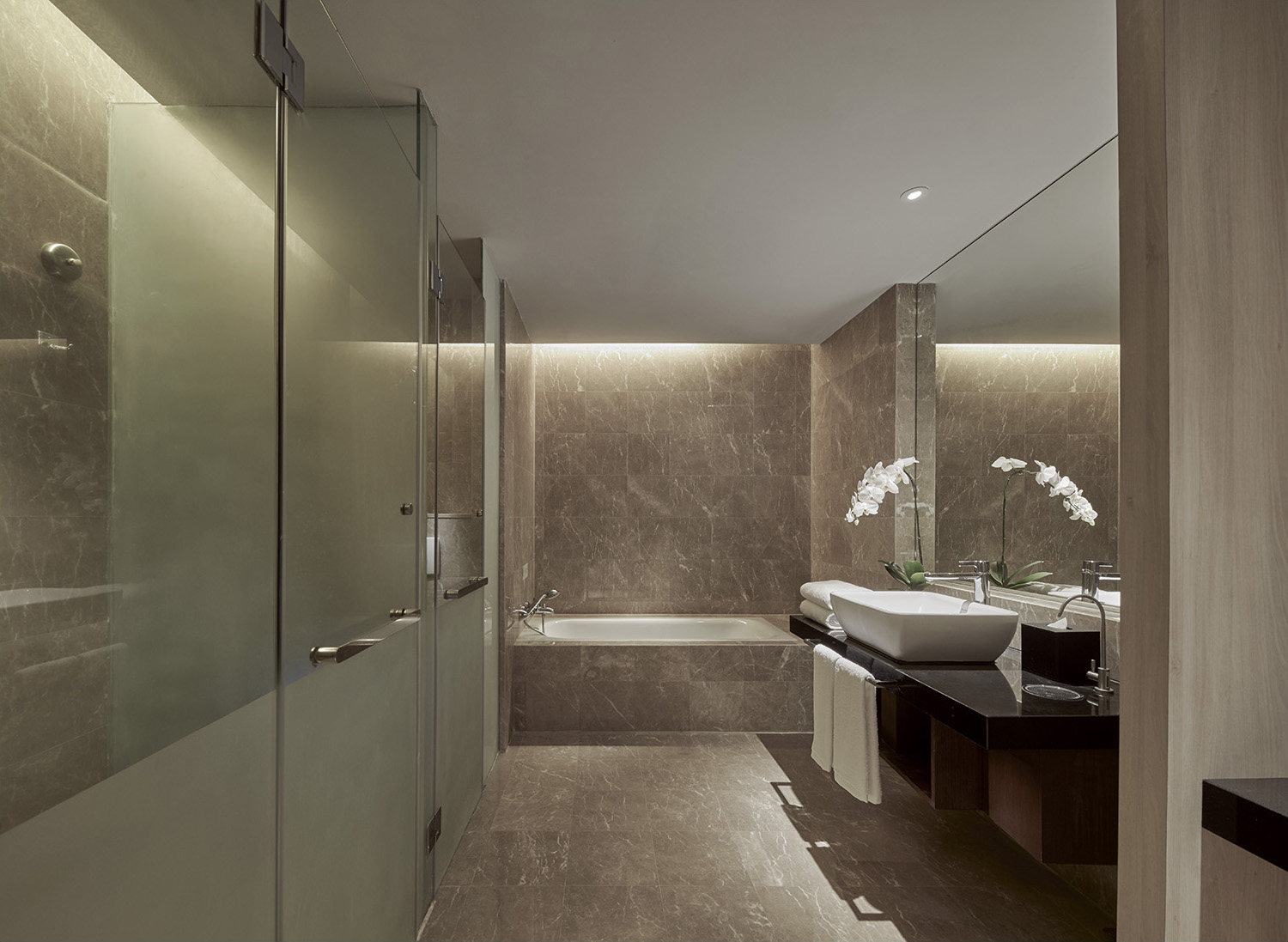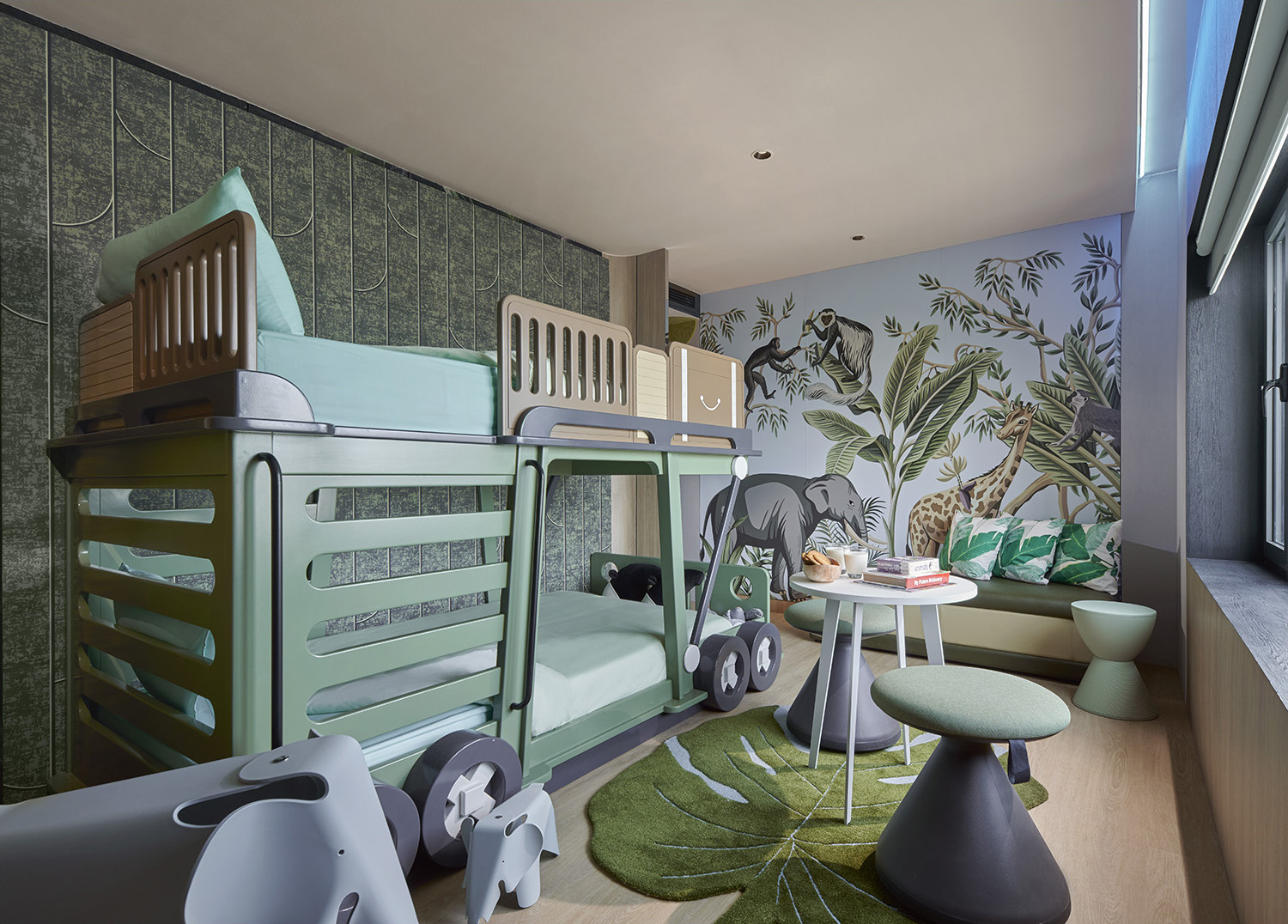 Although my room only had a rain shower, other rooms and suites such as the Collection Club Room and Lifestyle suite comes with a spacious bathtub too. One particular suite I found most interesting was the Signature Family Suite, a 646-square-foot suite with a designated room for children that is furnished with a bunk bed, night light, and a play space for the little ones. If that doesn't sound cool enough already, guests can also choose from four themes for the Signature Family Suite, including Sky Wanderer, Enchanted Sweets, Journey in the Wild, and Choo Choo Train. Park Royal Collection Kuala Lumpur is definitely a recommended choice if you've been planning for a staycation with your family.
As I explored my 344-square-foot room further, I noticed the refreshing nature-themed wallpaper, which adds a lot of character to the neutral-toned room. By the window was a wide oval table and a commodious couch that could fit all my baggage, while also providing extra space to lounge around. Contrasting my tranquil surroundings was a view of the bustling city outside my window, where I spent my time people-watching as I munched on the donuts I ordered for tea.
Overall, the room as well as the hotel itself exuded a relaxing and harmonious vibe that I haven't seen during most of my stays at other hotels. The warm tones, nature-themed décor, and greenery was a refreshing change of scenery from the congested traffic right outside the hotel entrance. Additionally, I found my room to be quite practical, especially with my very own filtered water system that allowed me to stay hydrated throughout my visit without having to call for room service. It was also good to know that my short getaway did not produce a large carbon footprint as every detail of my room was placed with emphasis on zero impact and sustainability.
Dine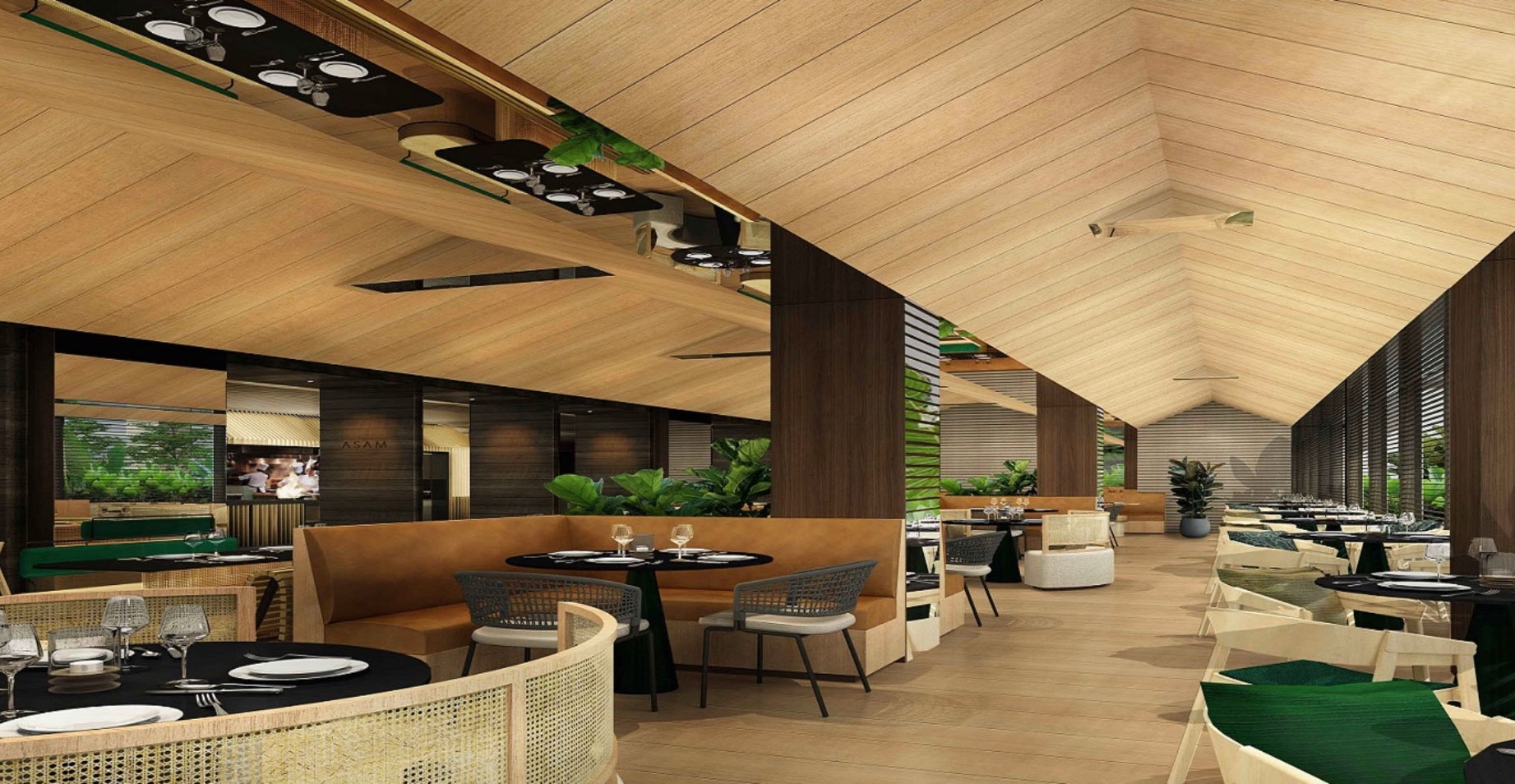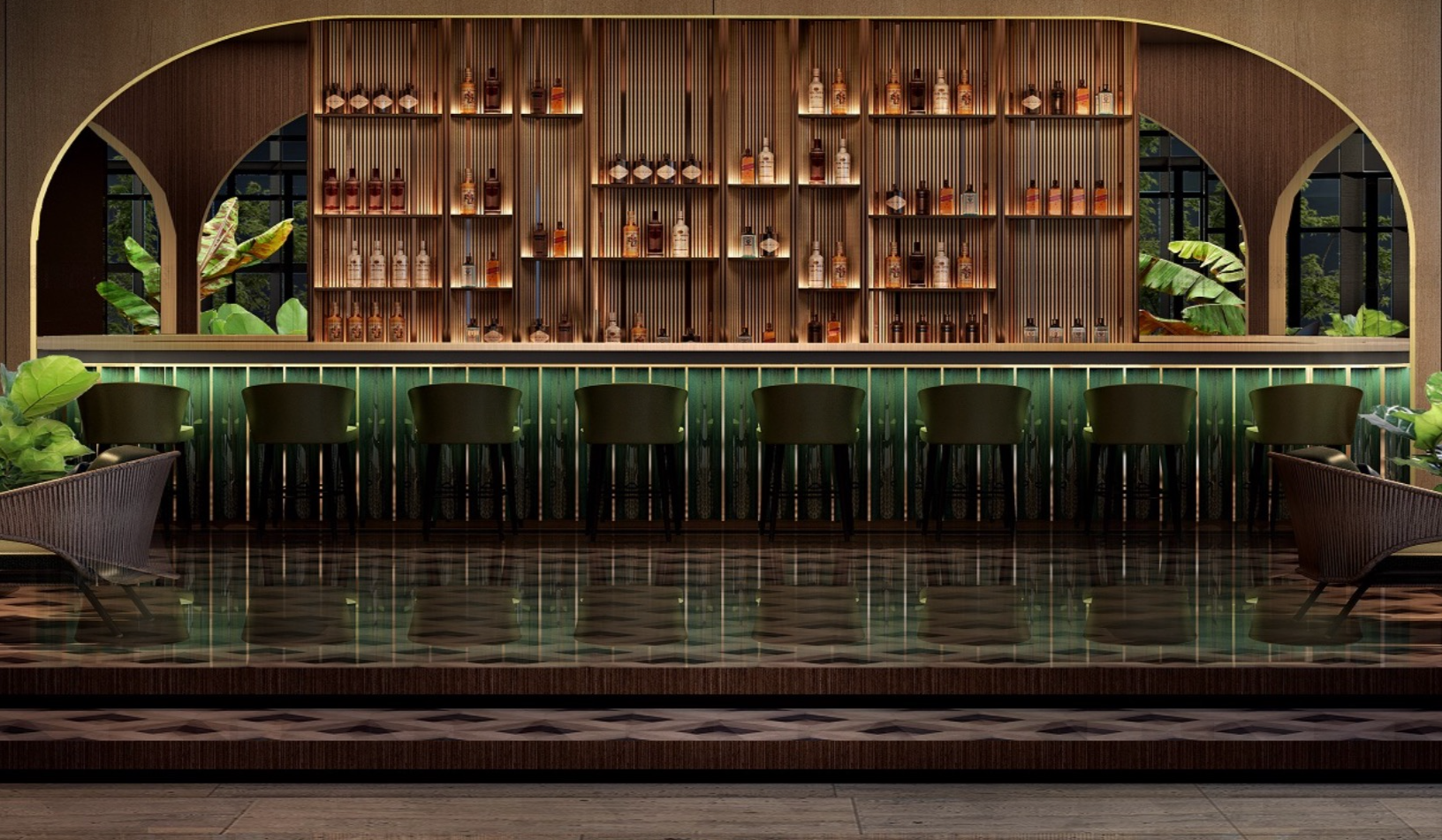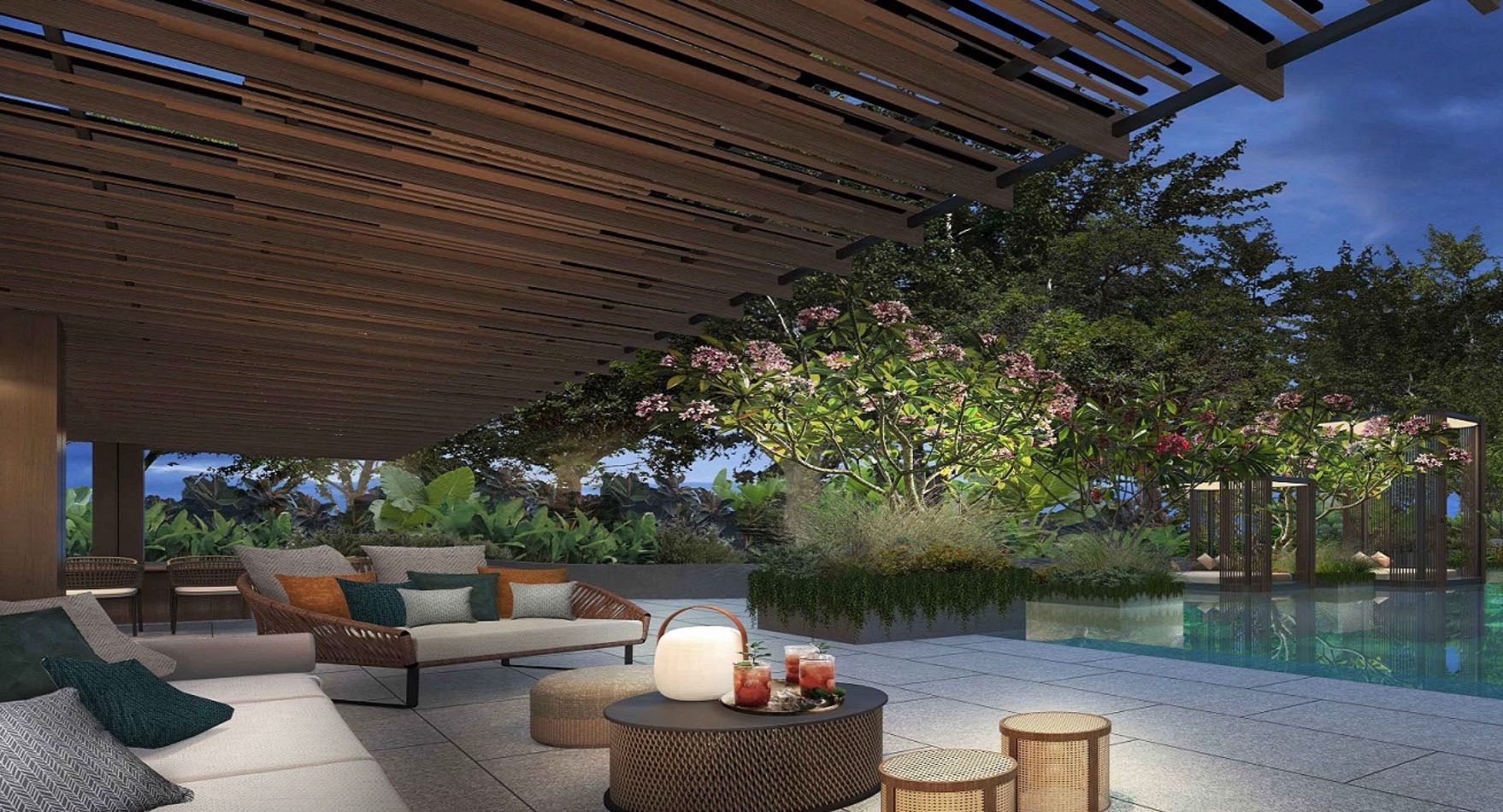 Dining at Thyme was perhaps one of my most memorable experiences during my stay at the hotel. When I arrived at the restaurant, I was once again welcomed by a big smile from the friendly staff who attended to me with much enthusiasm. The menu consists of a variety of Western and Asian cuisines along with desserts and breakfast options, all made with an emphasis on sustainability. The restaurant boasts authentic South Indian cuisine made with ingredients native to South India, so of course, I had to try it. Needless to say, it exceeded my expectations.
When ordering Asian cuisines at a hotel restaurant, I would typically expect a shiny ceramic plate presenting an artistically garnished dish. To my surprise, the Butter Chicken I ordered was served on a silver platter with a generous serving of mains, sides, and a palate cleanser—just like how it would be served in a South Indian restaurant. The meal tasted as authentic as it looked with fragrant, piquant, and rich, creamy flavours bursting in my mouth, and the chicken was cooked to tender perfection. Thyme also did not disappoint when it came to refreshments—I was served peach and mango mocktails that were so good, I had to order a second round. It goes without saying that their South Indian cuisine is a personal must-try.
During my stay, I only had the chance to dine at Thyme, but the hotel offers other dining options including the Botanist Lounge & Bar for house-made mocktails by talented mixologists, and Skye Chill for Mediterranean and Asian treats by the pool. Note: all dining outlets in the hotel do not serve alcohol as of the time of writing, pending legal approval which is expected to be authorised by August 2022. But with all the fun facilities around the hotel as well as friendly staff who entertained me with lively conversations, I didn't need alcohol to have a good time. Anyhow, if you're craving for booze, the hotel is conveniently located in the middle of a vibrant city and bars are only within a walking distance.
Play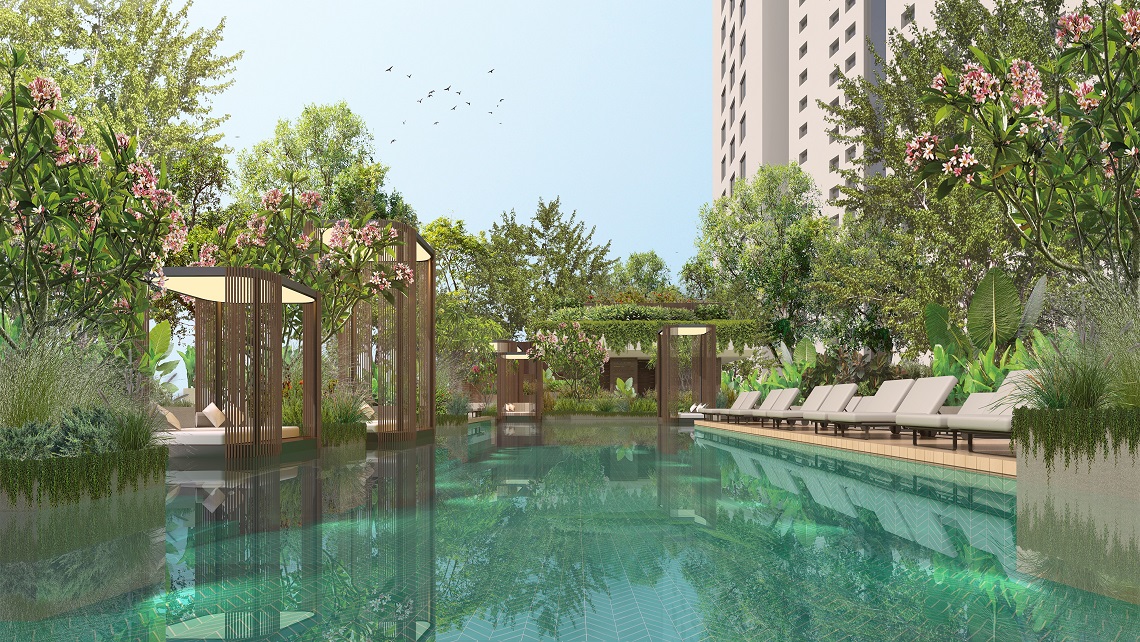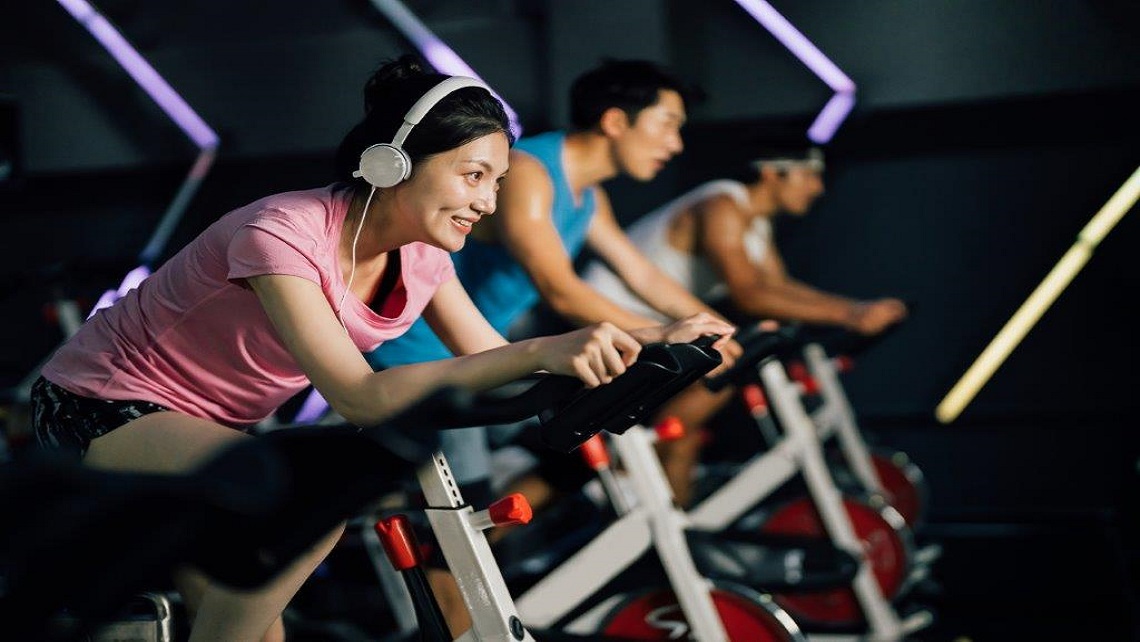 As a hotel that embodies the lifestyle concept, Park Royal Collection Kuala Lumpur has no lack of well-equipped facilities to keep you entertained throughout your stay. For instance, there's a yoga room and a 24-hour gym, both fully furnished with any equipment you need. On top of that, guests can enjoy the outdoor pool with a jacuzzi and a scenic view of Kuala Lumpur's skyscrapers. There is also the St. Gregory spa which is set to open later this month.
Work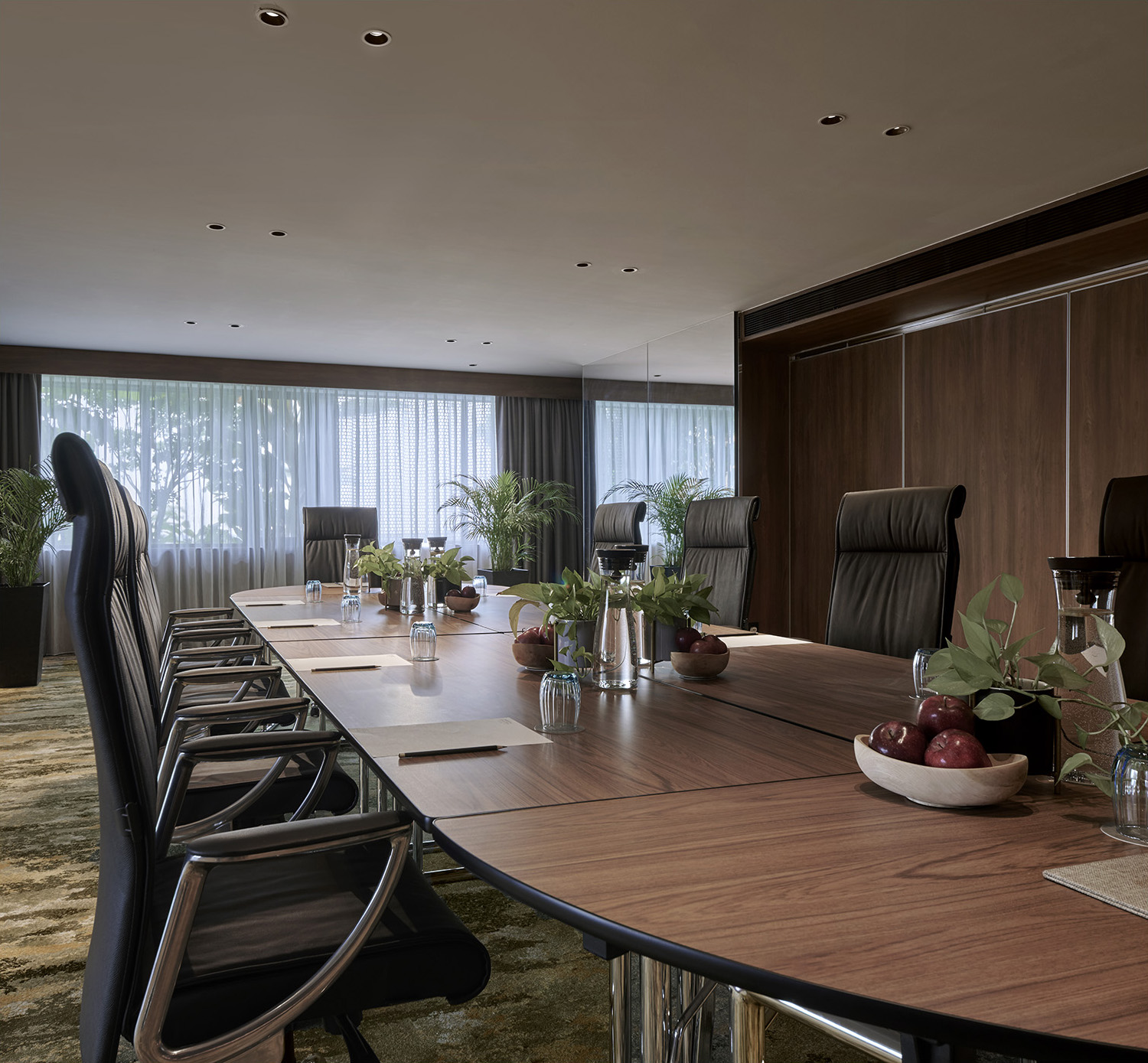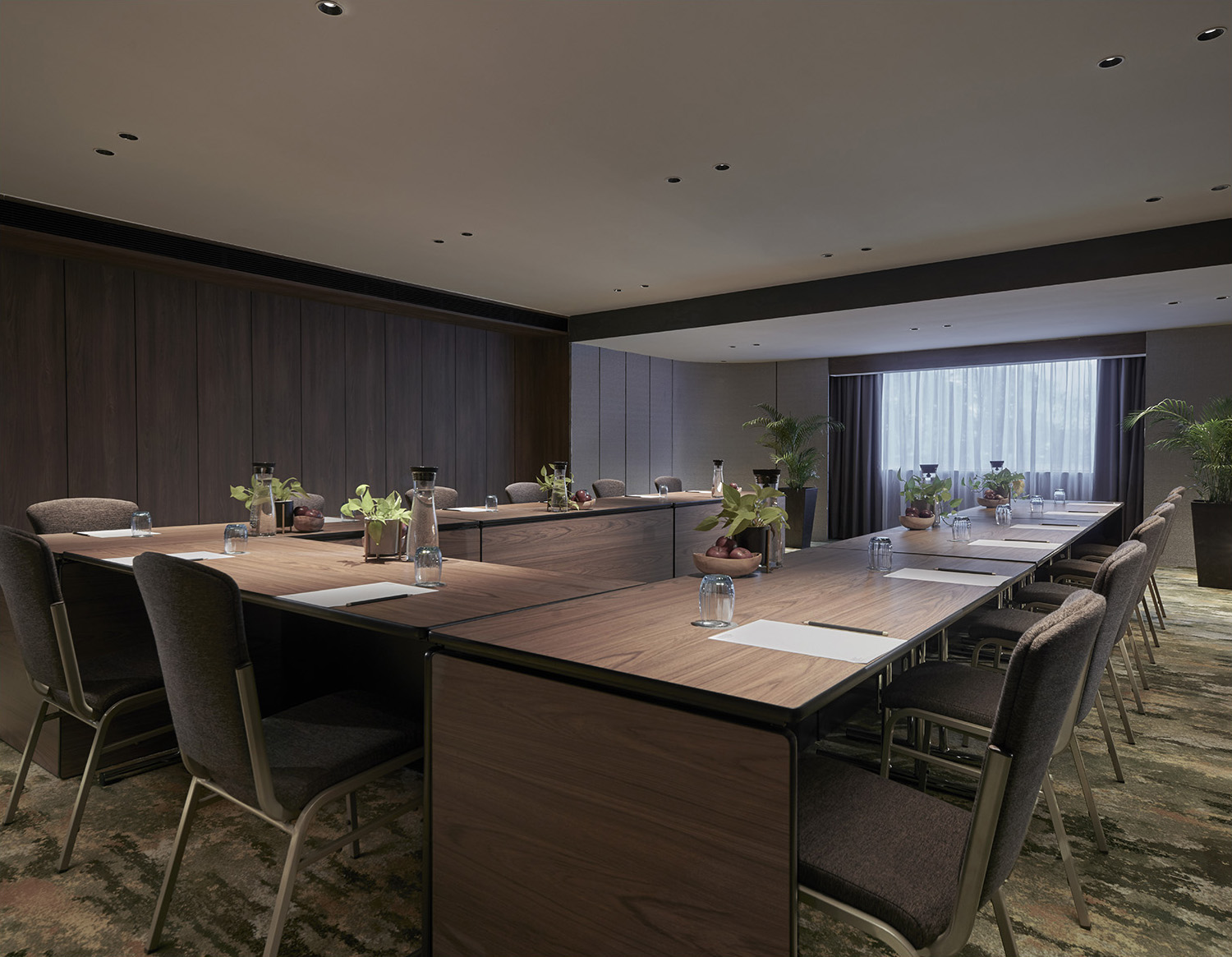 Fun and leisure aside, Park Royal Collection Kuala Lumpur also provides private spaces to facilitate business occasions and events. For one, the Garden Ballroom is a 5,683 square feet earthy-toned hall with a capacity of up to 500 guests. The venue features built-in motorised screens and LCD projectors as well as WiFi. For medium-scale events, there are eight rooms furnished with LCD projectors, chairs, and large tables—designed for meetings, workshops, or training.
Verdict
Park Royal Collection Kuala Lumpur is a sanctuary in the city that promises comfort, convenience, and above all, a great time. Every guest is well taken care of thanks to the gracious hospitality of their staff members who are attentive and accommodating to your every need. Other than their admirable hospitality, the hotel also makes a statement with its unique biophilic design that emphasises on environmental sustainability. Personally, the authentic South Indian cuisine at Thyme is enough to convince me for a stay. If you're looking for a laid-back getaway in the city with friends, family, or even by yourself—Park Royal Collection Kuala Lumpur will not let you down.
---
Park Royal Collection Kuala Lumpur
Address: No. 1, Jalan Nagasari, Off, Jalan Raja Chulan, 50200 Kuala Lumpur
Contact: +03 2084 1000
Website | Facebook | Instagram
Find more hotel reviews here.
| | |
| --- | --- |
| SHARE THE STORY | |
| Explore More | |