Travel
#BUROGiveaway Holiday Edition Week 1: Win staycations and beauty products worth over RM10,000!
We're playing Santa!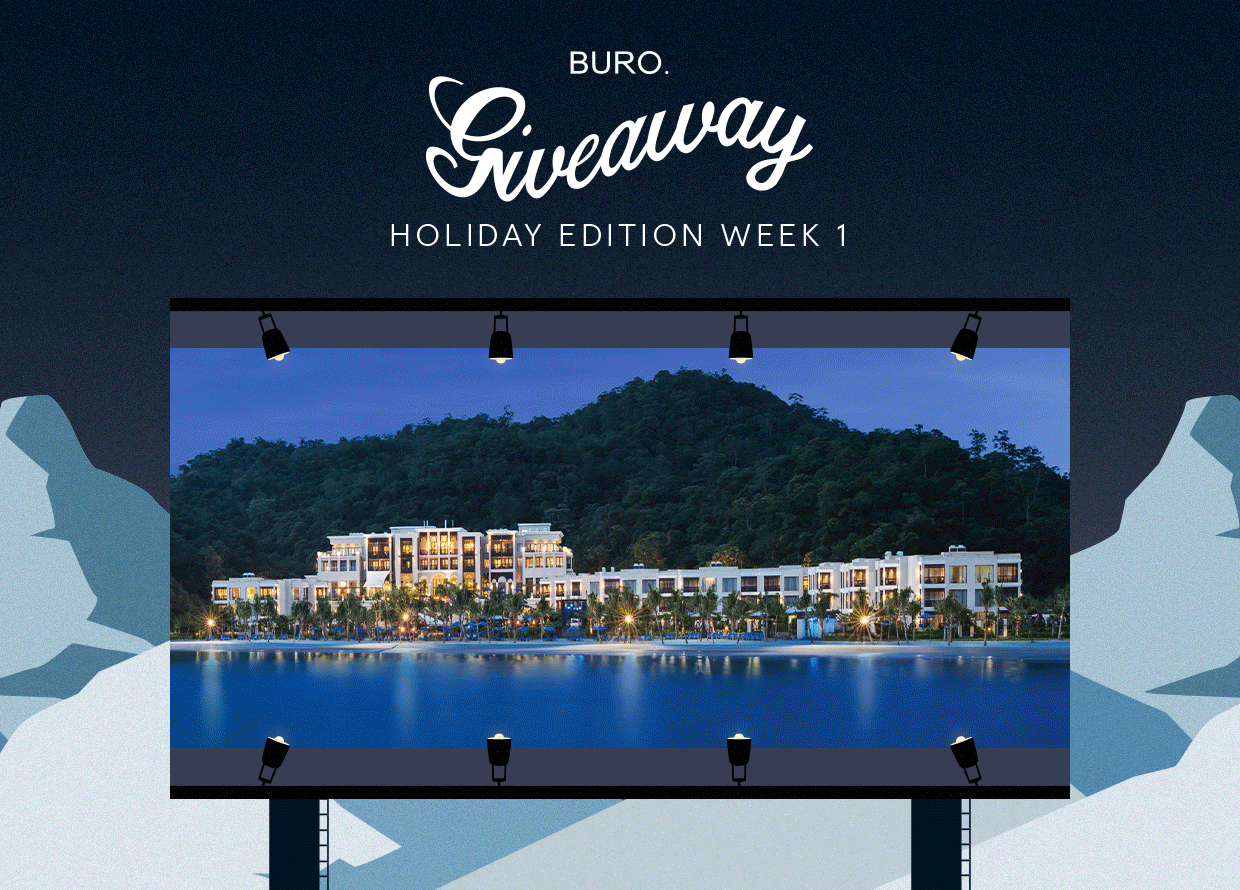 From luxurious 2D1N stays in Langkawi to a desirable Dyson Corrale, and top-notch Sisley beauty products, this is only part one of two of our holiday-themed giveaways!
How will you be spending the end of 2022? (Psst… Get on board the BURO Holiday Express train for gift guides, travel ideas and more here.) As we count down to the big holiday season of the year, we've gathered some fantastic prizes to celebrate with everyone. With a total giveaway value of RM10,919, seven lucky winners will each walk away with one of the following prizes!
1x 2D1N stay in the Premium Ocean View at The Westin Langkawi Resort & Spa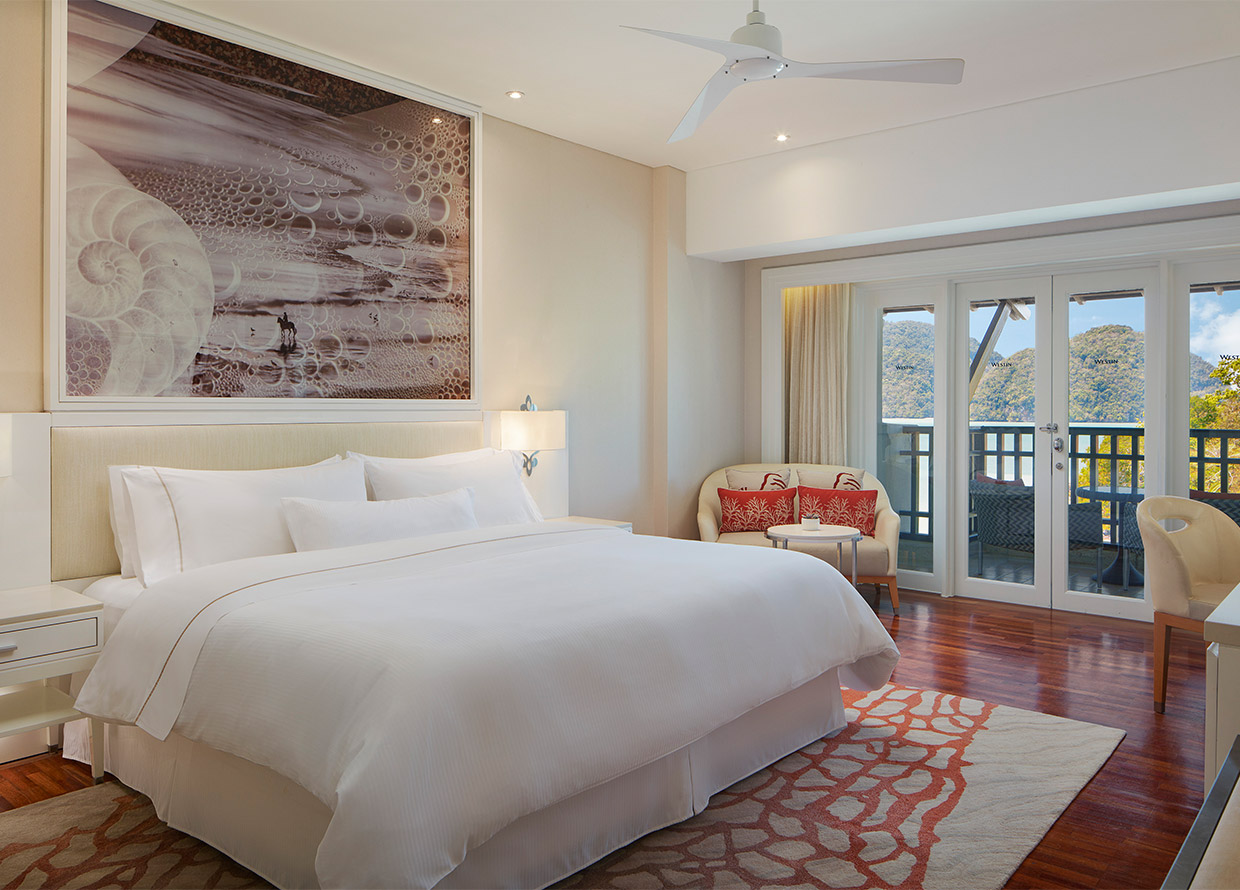 Escape into the peaceful and restorative embrace of The Westin Langkawi Resort & Spa, where the sparkling views of the Andaman Sea await. Tucked away on a private beachfront, guests will find an almost endless list of activities. From diving into various water sports experiences, such as kayaking and windsurfing, to fun nature walks guided by a local naturalist with possible guest appearances of hornbills and other flora and fauna, thrillseekers will find their hunger for adventure satiated. However, suppose you prefer a more relaxing holiday. In that case, the award-winning Heavenly Spa by Westin is ever ready to please with one of the most comprehensive spa menus, ranging from Malay to Ayurveda to Turkish treatments.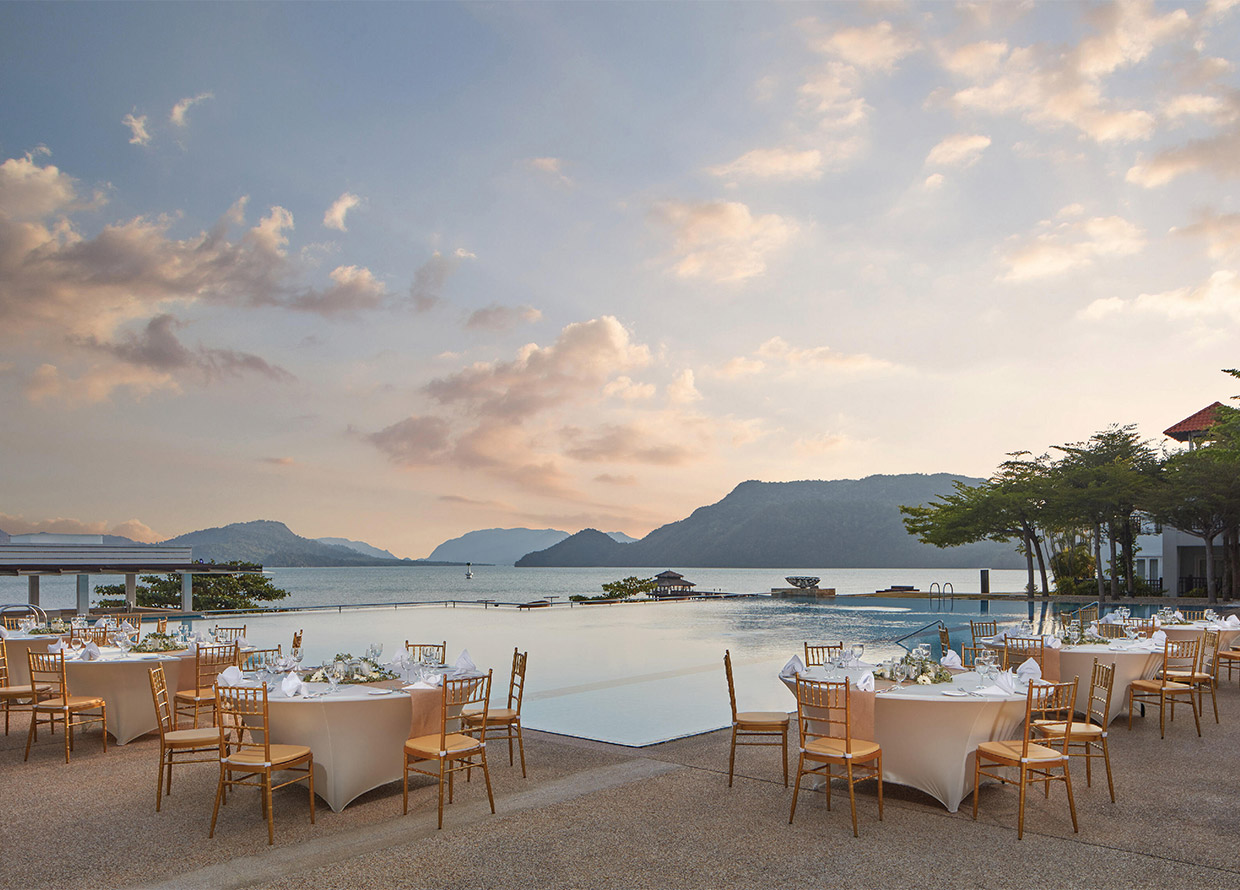 You'll find you won't even need to leave the premises since every need is well taken care of, including gastronomical appetites. Visit Tide, a cabana-style restaurant that serves local favourites during the day before switching up the ovens in the evening for something more indulgent, like fresh seafood and succulent steaks. And in between, relax at the swim-up pool bar with refreshing drinks and cheeky bar bites. Meanwhile, over at Breeze, the delicious cocktails and pleasing music complement the sight of the Andaman Sea. For everything else, Seasonal Tastes whips up some of the best local and international favourites. It's everything you need for a true getaway in one destination.
For more information on The Westin Langkawi Resort & Spa, visit the website or call +604 960 8888. 
1x 2D1N stay in the Premier Rainforest Room at The St. Regis Langkawi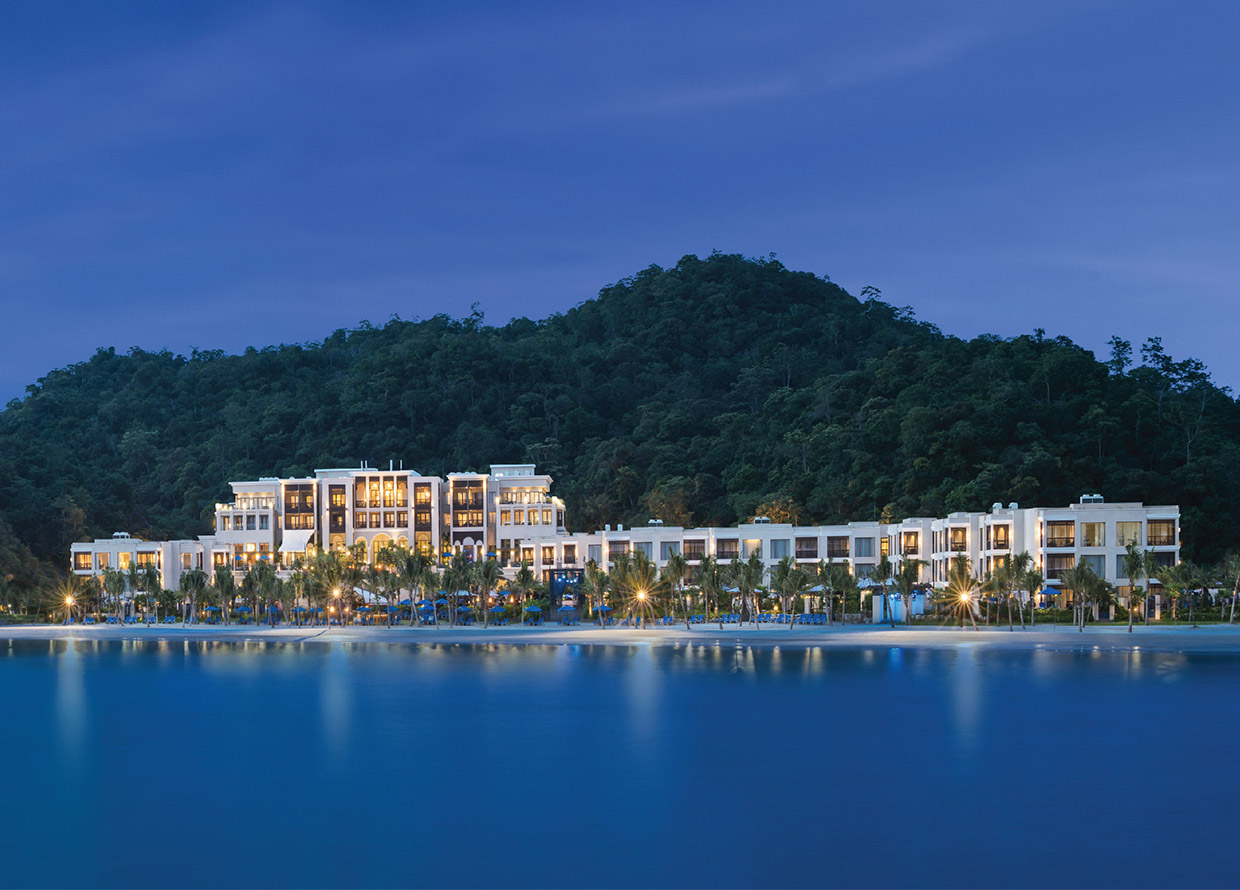 Located on the same private beachfront as The Westin Langkawi Resort & Spa—but a stretch away—is The St. Regis Langkawi and its own version of a tranquil hideaway. With a lush centuries-old rainforest as its backdrop, pristine white beaches and the shimmering blues of the Andaman Sea, this spot is also fondly known as 'the Jewel of Kedah'. Opulent and divine in sight, the property welcomes guests of every age and travellers of every type with its host of lovely villas and rooms, culinary delights and adventurous itineraries. While there is also a multitude of water sports activities to enjoy, the kayaking adventure is highly recommended. You'll get to witness the beauty of the Kilim Geoforest Park up-close and its unique limestone rock formations emerging from amidst the mangrove swamp and seabed. The boat tour experiences or nature treks would even take you past cascading waterfalls and vibrant flora and fauna.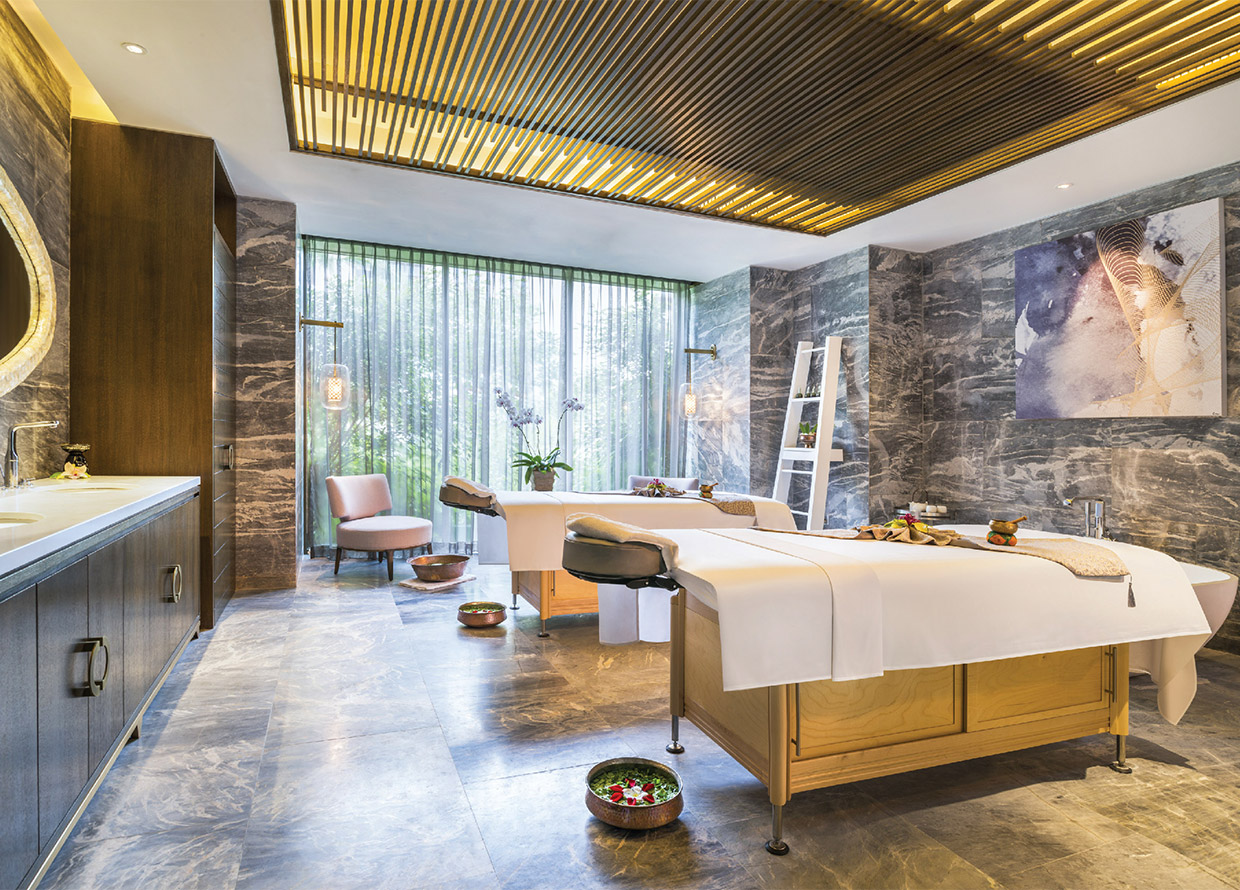 For a more relaxing activity, The St. Regis Langkawi's sunset boat rides and cruises are popular too, and if you're lucky, you might even spot pink dolphins! Take that level of rejuvenation up a notch at one of the luxury resort's pride and joy, the award-winning Iridium Spa, and then end the evenings with the inventive creations at Kayuputi, which overlooks the calm seawaters. Lastly, take advantage of the personalised Butler at your service, a treasured experience unique to the St. Regis brand. Besides taking care of your packing/unpacking needs and anticipating your individual preferences, they can even arrange for last-minute gifts and souvenirs to bring home. So leave your troubles behind and take all the self-care time you need and deserve at The St. Regis Langkawi. 
For more information on The St. Regis Langkawi, visit the website or call +604 960 6666. 
1x Dyson Corrale (Bright Copper/Bright Nickel)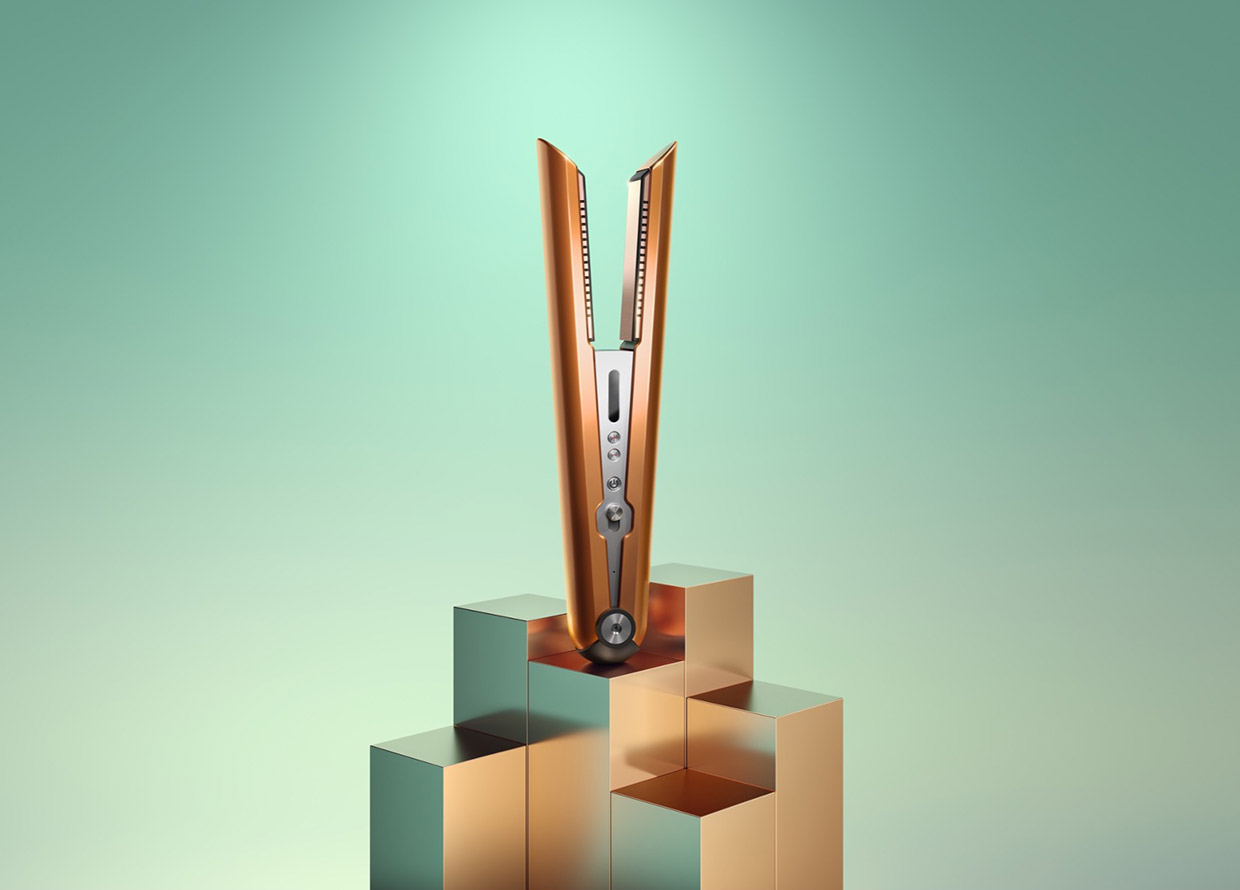 When you're on holiday, you want things to be as fuss-free as possible. So wherever your travel destination may be, the Dyson Corrale hair straightener is a must-have device for your locks. With flexing copper plates—a first for a hair straightener—to ensure less heat reliance, your hair will be less prone to breakage and heat damage, no matter what hairstyle you create. In addition, it has intelligent heat control thanks to its integrated sensor system, which regulates the plates' temperature 100 times a second.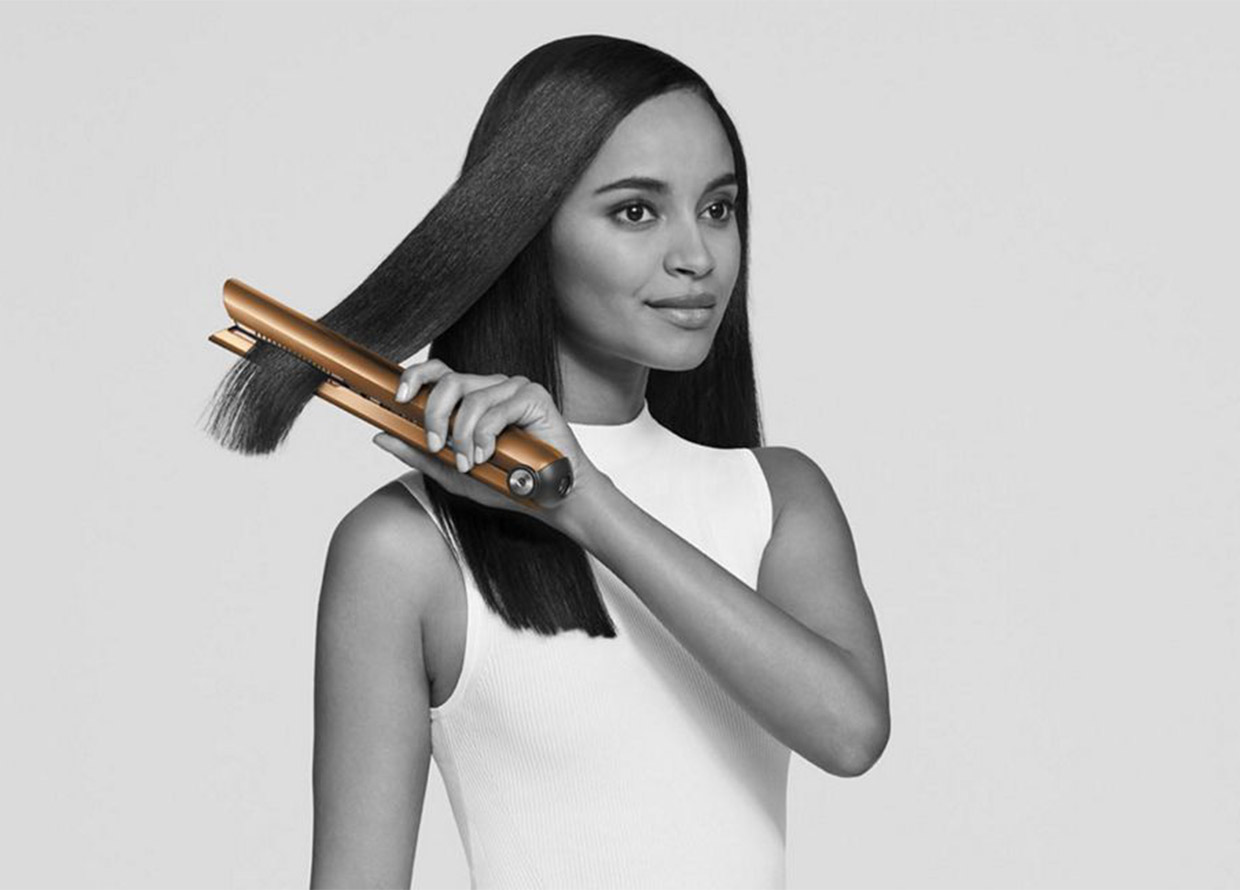 Despite the Dyson Corrale being a hair straightener, you can quickly achieve a variety of styles regardless of hair length or type—this is also because it's entirely cordless. You can style cord-free for up to 30 minutes and, if needed, continue by attaching the magnetic 360° rotating cable for a hybrid charge mode. So have it straight, wavy, curly, or even style your bangs. The end result will still look smooth, shiny and free of static due to the tourmaline-edged flexing plates that produce ionising properties. The Dyson Corrale is safe to bring on board planes too. Just detach the Flight-ready tag to disconnect the battery during the flight and slide it into the protector pocket of the heat-resistant pouch. Store it in your hand luggage, and after your flight, you pop it back in to use it again. You can also read our full review of the Dyson Corrale here.
For more information on the Dyson Corrale or to purchase one, head over to Dyson Malaysia's website.
4x sets of Sisley Paris products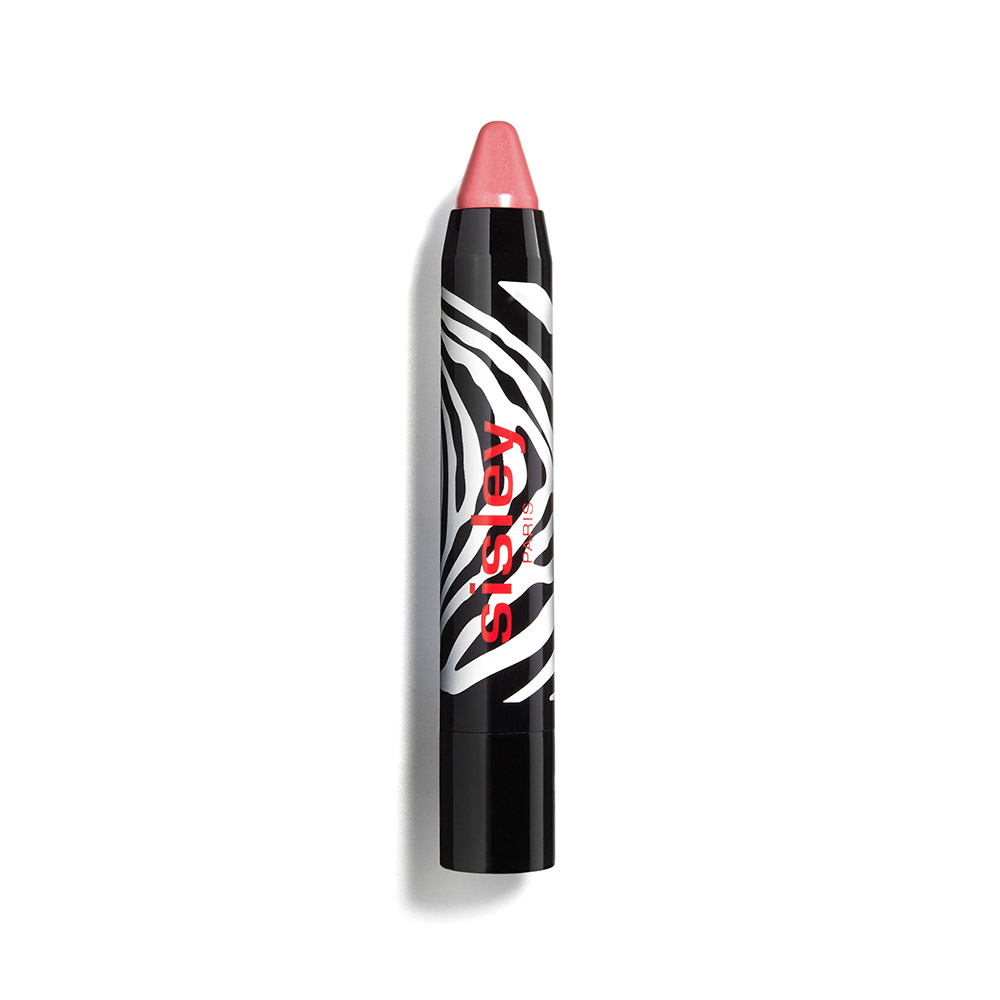 Switch up your beauty routines by incorporating some of Sisley Paris's classic products. The Sisley Paris Phyto-Lip Twist is a trusty tinted balm that instantly leaves the lips supple, moisturised and visibly smoothed due to its blend of original plant-based active ingredients. With a single twist and a swipe of the buttery balm with its melting glide-on texture, your lips will look plump with a gorgeous pop of colour.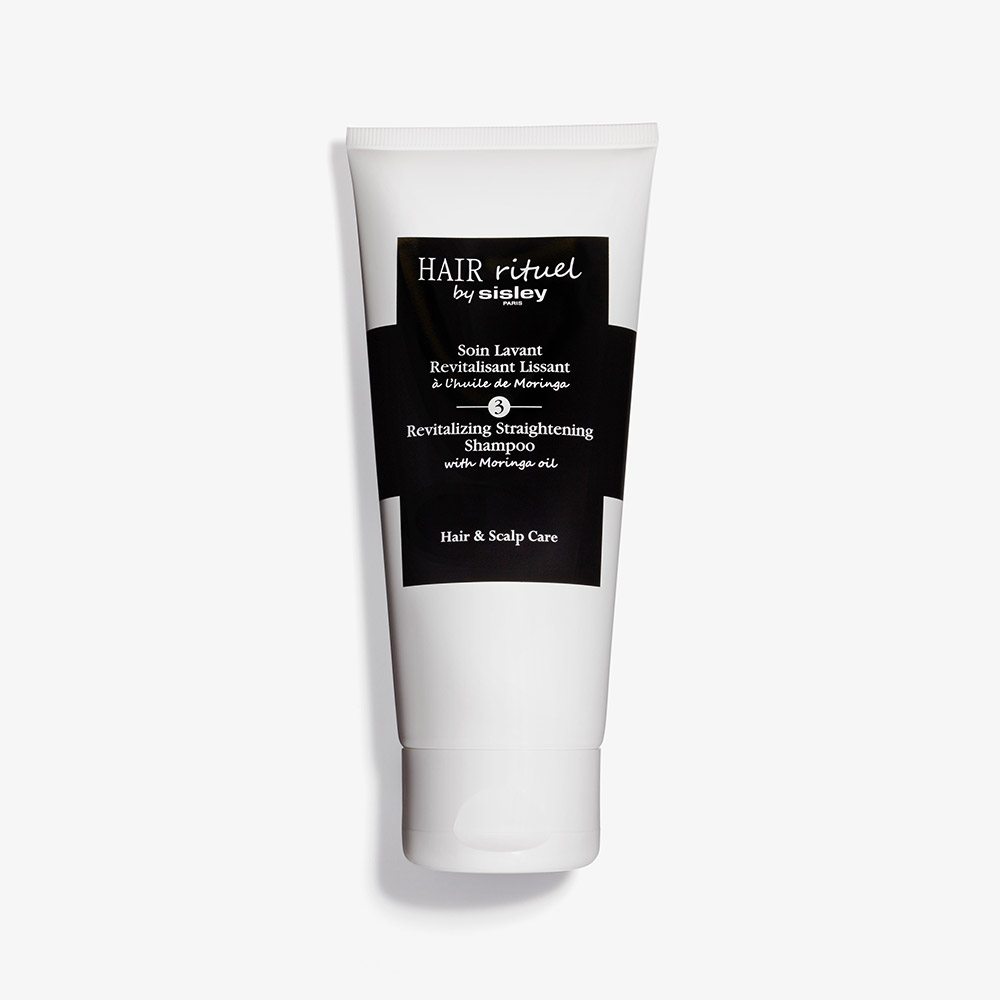 On the other hand, Sisley Paris's Revitalizing Straightening Shampoo and Color Perfecting Shampoo are the best magic potions for beautiful hair. The former is formulated with moringa oil to gently clean hair and scalp while delivering the necessary vitamins and minerals. As a result, hair looks shinier, visibly straightened with frizz under airtight control. Plus, it smells great!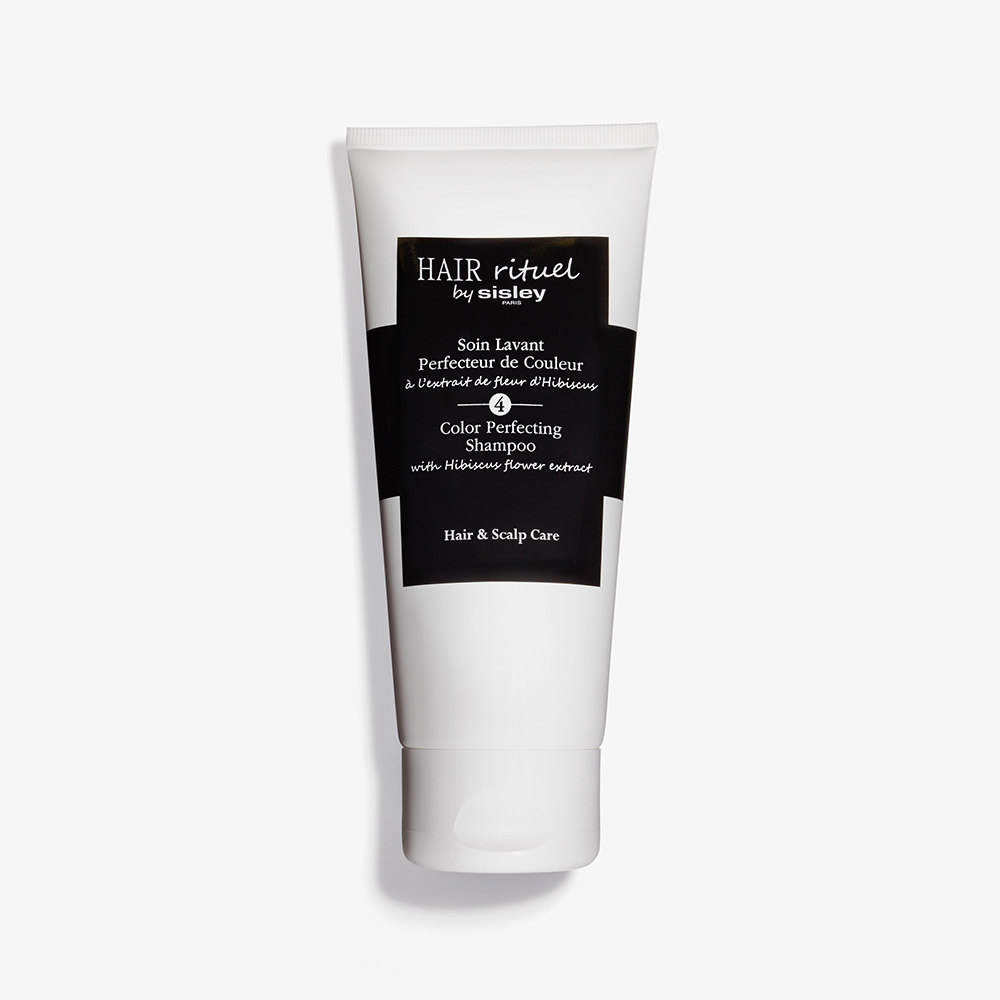 If you have highlights or coloured tresses, the Sisley Paris Color Perfecting Shampoo with hibiscus flower extract is your new best friend. Your hair colour or highlights will last longer with reduced fading despite repeated washes, leaving your hair light, soft and shiny. Fun fact: It also protects against fading due to UV rays. 
For more information on Sisley Paris's products, visit their website.
#BUROGiveaway Holiday Edition Week 1: How to enter
1) Follow BURO Malaysia's Facebook & Instagram
2) Like our Instagram post
3) Fill in the giveaway form below
4) Share this post to your IG story for a bonus entry! (Make sure the post is public!)
The giveaway is now closed. Congratulations to the following winners, kindly check your email!
1x 2D1N stay in the Premium Ocean View at The Westin Langkawi Resort & Spa
1x 2D1N stay in the Premier Rainforest Room at The St. Regis Langkawi
1x Dyson Corrale (Bright Copper/Bright Nickel)
4x sets of Sisley Paris products
Vanessa Teoh
Foo Shang Yee
Chong Yen Ling
Chin Chee Hong
TERMS & CONDITIONS
1. This giveaway ends 11:59pm, GMT+8, 18 December 2022. The winner(s) will be announced on 21 December 2022.
2. Employees of Buro Malaysia and its related corporations ("Indochine Media Ventures") or Buro Malaysia partners and/or sponsors for the giveaway (if applicable), and their immediate family members (including spouses, children, parents, brothers and sisters) are not eligible to participate in the giveaway.
3. Winners of this giveaway are chosen at random.
4. This giveaway is organised by Buro Malaysia (hereinafter referred to as the 'Organiser').
5. The prizes for this giveaway are neither exchangeable for cash nor transferable.
6. All persons ('Participants') taking part in this giveaway agree that these rules shall be binding on them, and that the entries in this giveaway, including their name and likeness, may be used without restriction in any future publicity material by the Organiser.
7. The Organiser reserves the right to amend these rules or terminate the giveaway at any time at its sole and absolute discretion. All decisions made by the Organiser under these rules shall be final and no discussion or correspondence will be entertained. The Organiser may, but is not required to, justify any decisions relating to this giveaway.
8. The Participant acknowledges that the interest and good reputation of the Organiser are of paramount importance. The Organiser reserves the right to disqualify a Participant from the giveaway, or to withdraw the prize if it is believed the Participant is in breach of its obligations under the rules. The Participants shall not by act or omission, directly or indirectly bring the Organiser into disrepute.
9. All entries are sent at the risk of the Participants and in the event that there are technical difficulties experienced arising out of the internet or from any associated equipment or internet security is compromised, the Organiser may at its sole and absolute discretion disqualify the entire entry and shall not accept any liability for doing so.
10. Giveaway entries may only be submitted via the stated medium of communication.
11. This giveaway is open to anyone above 18 years old.
12. Each entry must be completed in full. The Organiser reserves the right to disqualify any incomplete entries in its sole and absolute discretion.
13. Incomplete entries will be deemed void.
14. Winners will be notified by email.
15. Uses of 'aliases' shall be considered a form of deception and are prohibited.
16. The winner must produce their original IC / passport with a legible IC / passport number in order to claim the prize. The winner may also be required to produce additional original proof of identity at the discretion of the Organiser.
17. All Prizes are accepted entirely at the risk of the winner, and the Organiser excludes all warranties in connection with the prize to the extent permitted by law.
18. All Participants release from, and indemnify the Organiser, its agencies, sponsors and representatives against all liability, cost, loss or expense arising out of acceptance of any prize or participation in the giveaway including (but not limited to) personal injury and damage to property and whether direct or consequential, foreseeable, due to some negligent act or omission or otherwise.
19. All personal particulars furnished are meant for identification purposes and will not be sold or given to any third parties. In the case of giveaways, our partners may wish to offer you services which require your personal particulars. These specific requests will be expressly stated within relevant giveaways, with a choice to opt out.
20. Inability to contact the winner by 23 December 2022 will result in disqualification and selection of an alternate winner.
21. Winners must collect their gifts from our office in Mont Kiara within 1 month of notification.
22. Prizes are final; no cash equivalent or alternative prize will be given. Prizes are non-transferable, non-exchangeable and strictly not for resale. If the winner is found to be selling the prize(s), the Organiser reserves the right to demand the return of the prize.
| | |
| --- | --- |
| SHARE THE STORY | |
| Explore More | |