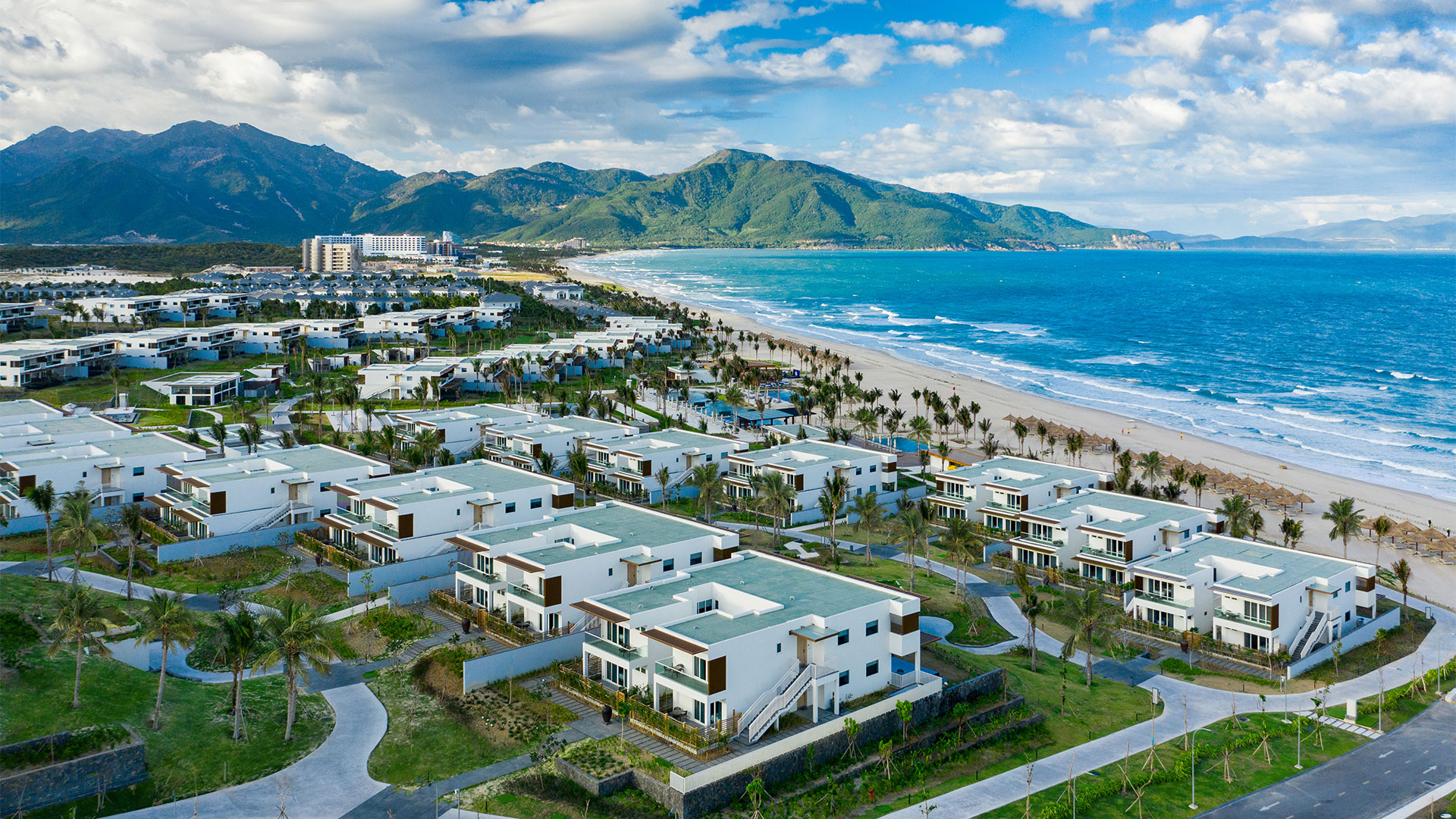 Beachside destinations are a dime a dozen around Southeast Asia, but there's one that is still relatively under the radar among Malaysians…for now. Enter Cam Ranh, a city located in the South Khánh Hòa Province in south-central Vietnam. Peppered with 5-star resorts, fine dining restaurants, and long stretches of white-sand beaches with more upcoming developments in tow, Cam Ranh is well on its way to becoming a leading resort destination in the region. 
For trendsetting travellers, there is no better time than now to explore Cam Ranh before the crowds take over the picture. With direct flights available from Kuala Lumpur to Cam Ranh International Airport, it only takes just over two hours to get to this sunny haven. And since you're spoilt for choice when it comes to accommodation, allow me to suggest Alma Resort Cam Ranh—especially if you're planning to travel with family, friends, or colleagues. 
Not only did Alma earn the title of "Best Luxury Beach Resort in Vietnam" by Luxury Lifestyle Awards in 2021, but it was also named "Best Family Resort in Vietnam" by Holiday with Kids Magazine this year, among numerous other accolades. Does it live up to these laurels? Read on for my full review and highlights of my stay at Alma Resort Cam Ranh. 
SPACIOUS SUITES & PAVILIONS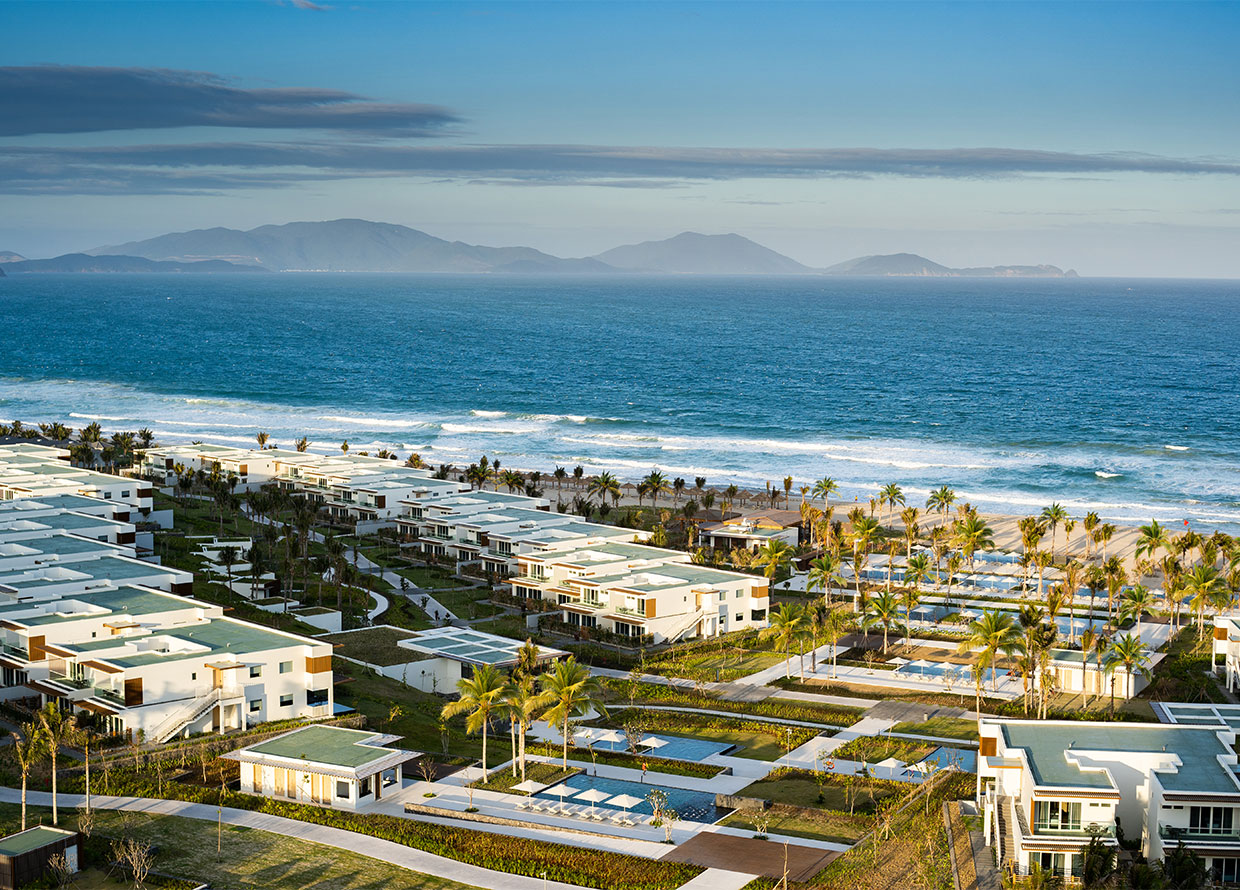 Sprawled across 30 hectares of land, Alma Resort Cam Ranh boasts 580 keys that all afford spectacular views of Long Beach and the aquamarine waters of the South China Sea. The resort has two towers that each house 192 suites, as well as 196 pavilions in a neutral palette of whites, earthy tones, and soft blue hues complete with modern minimalist decor.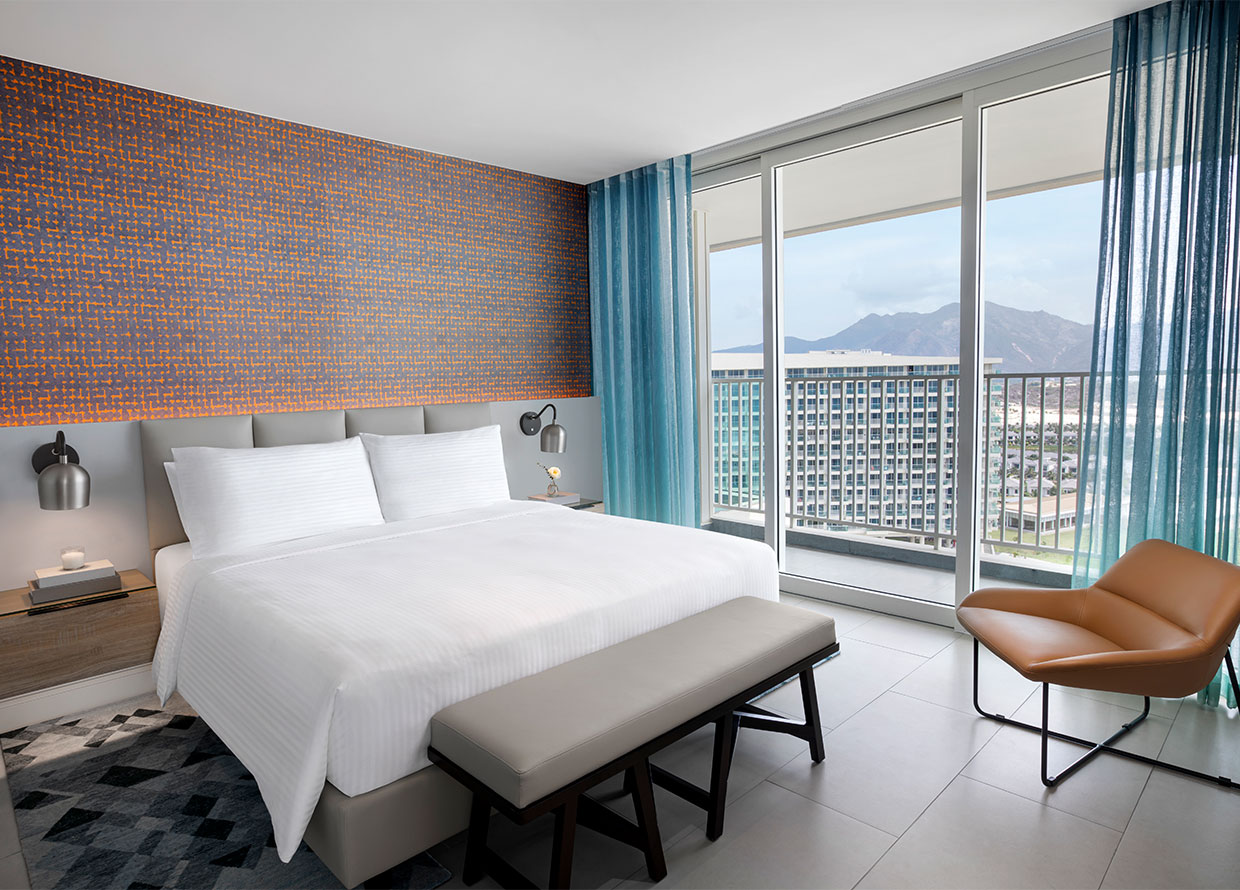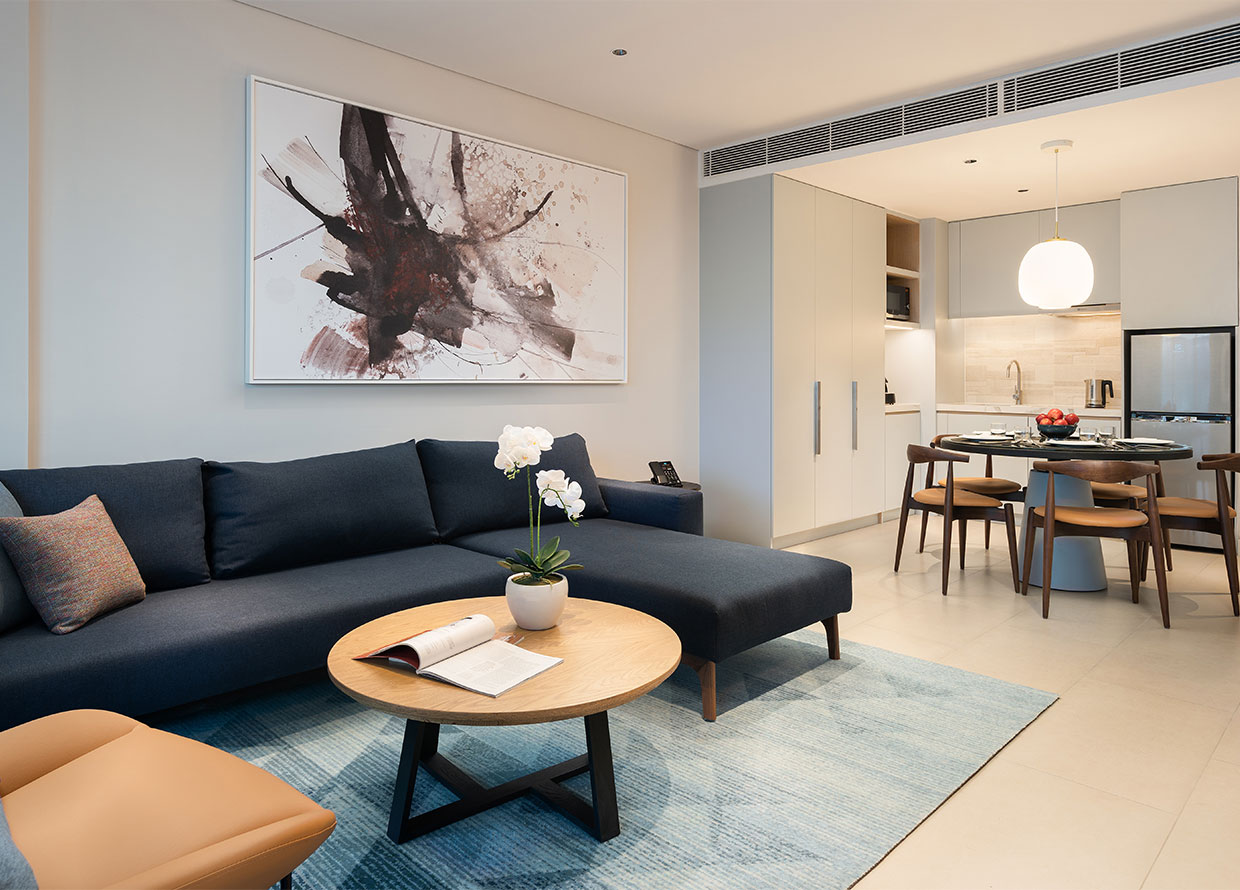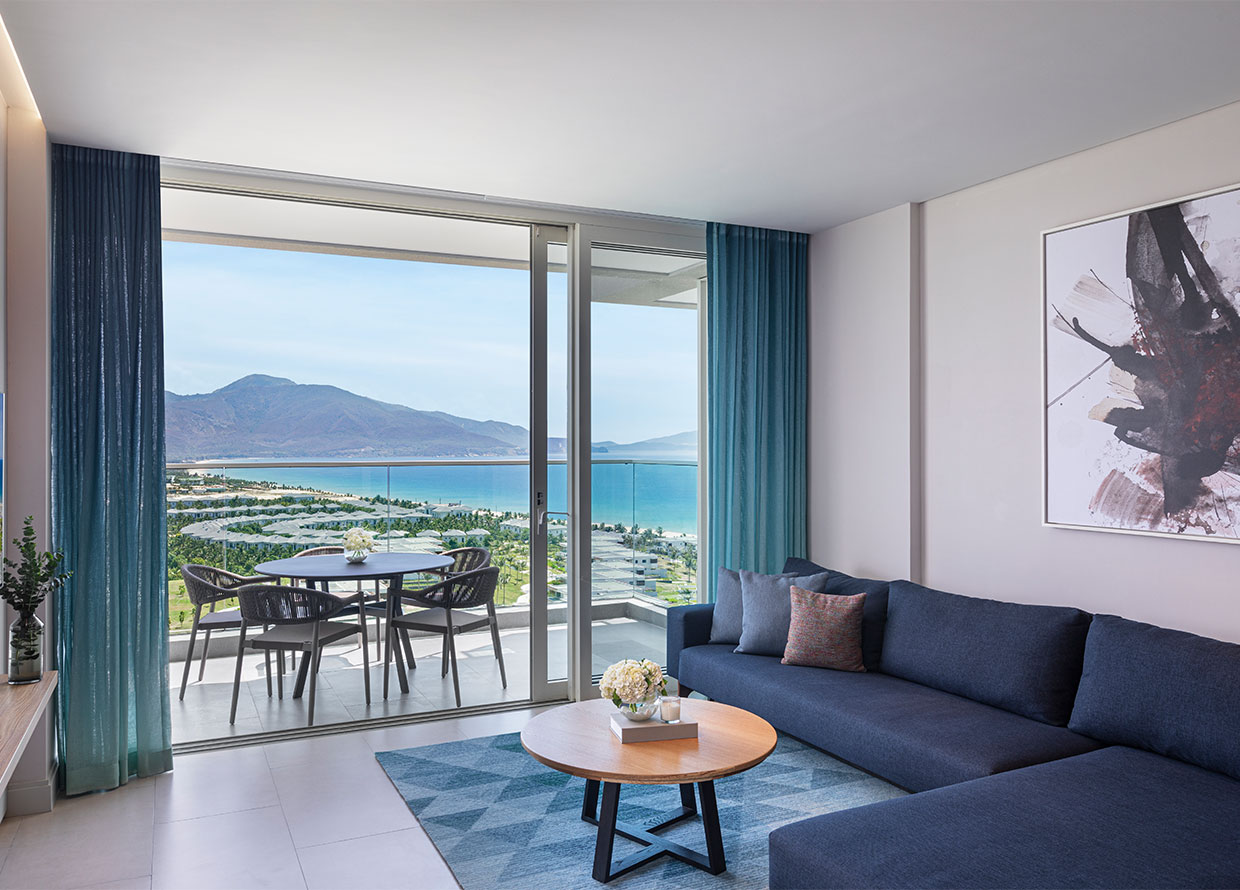 The Ocean View Suites include one-, two- and three-bedroom options that span 70, 114, and 165 sqm respectively. On the other hand, the two and three-bedroom Ocean View and Ocean Front Pavilions range from 144 to 224 sqm. All suites and villas feature master bedrooms with spacious bathtubs and separate rainwater showers, living rooms with plush sofas, a massive balcony and patio, along with a kitchenette and dining area. In addition, the three-bedroom pavilions and two-bedroom ground floor pavilions come equipped with private swimming pools, whilst the two-bedroom upper floor pavilions feature private jacuzzis.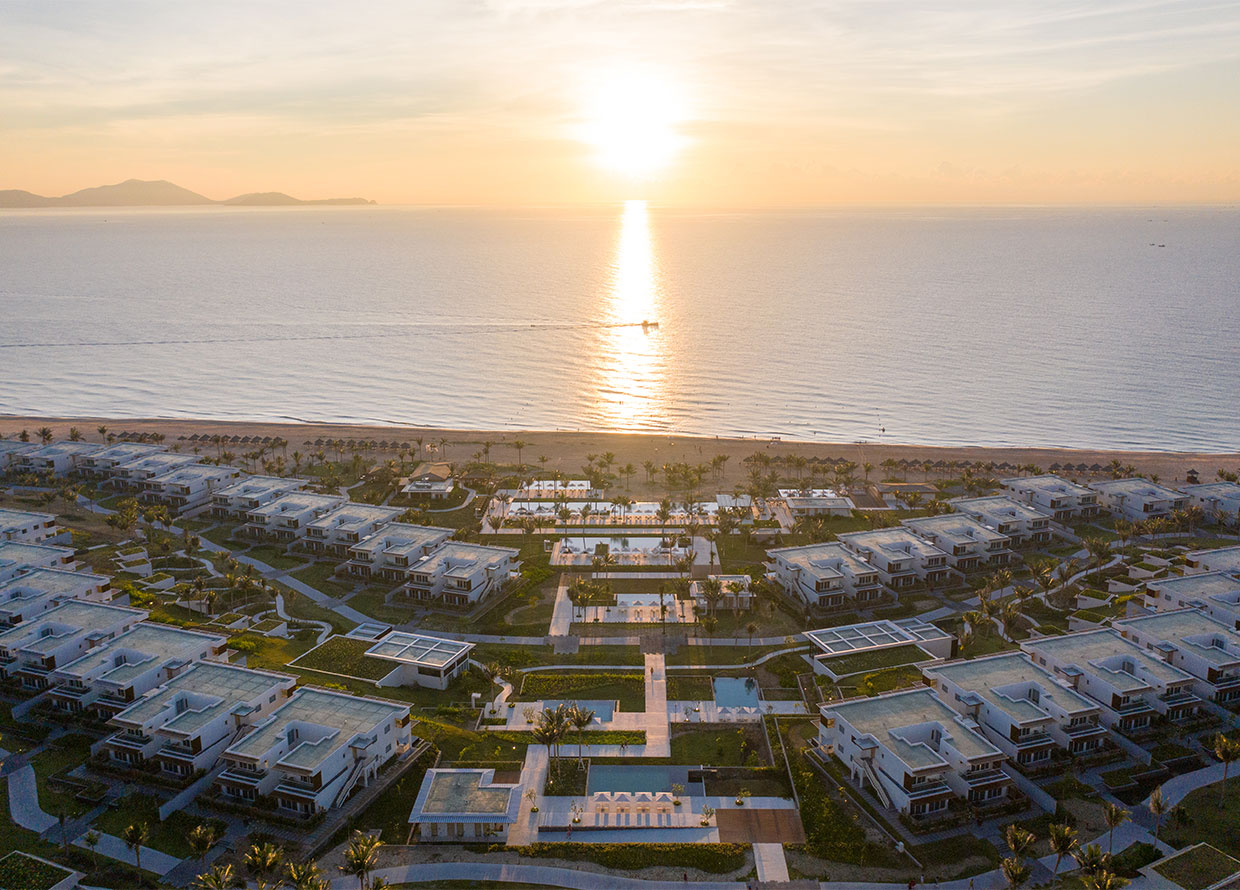 What's my favourite thing about the one-bedroom Superior Suite I checked into for three nights? The views—especially at sunrise. Although 5 o'clock is way too early for someone who's not a morning person, I had zero regrets getting out of bed to watch the sun ascending and casting its glow onto the expansive resort. Another plus point is the size of the room which comfortably accommodates a small family. If I'm getting so much space from the entry-level suite, I can imagine that the larger pavilions would be all the more capacious for larger groups.  
FAMILY-FRIENDLY FACILITIES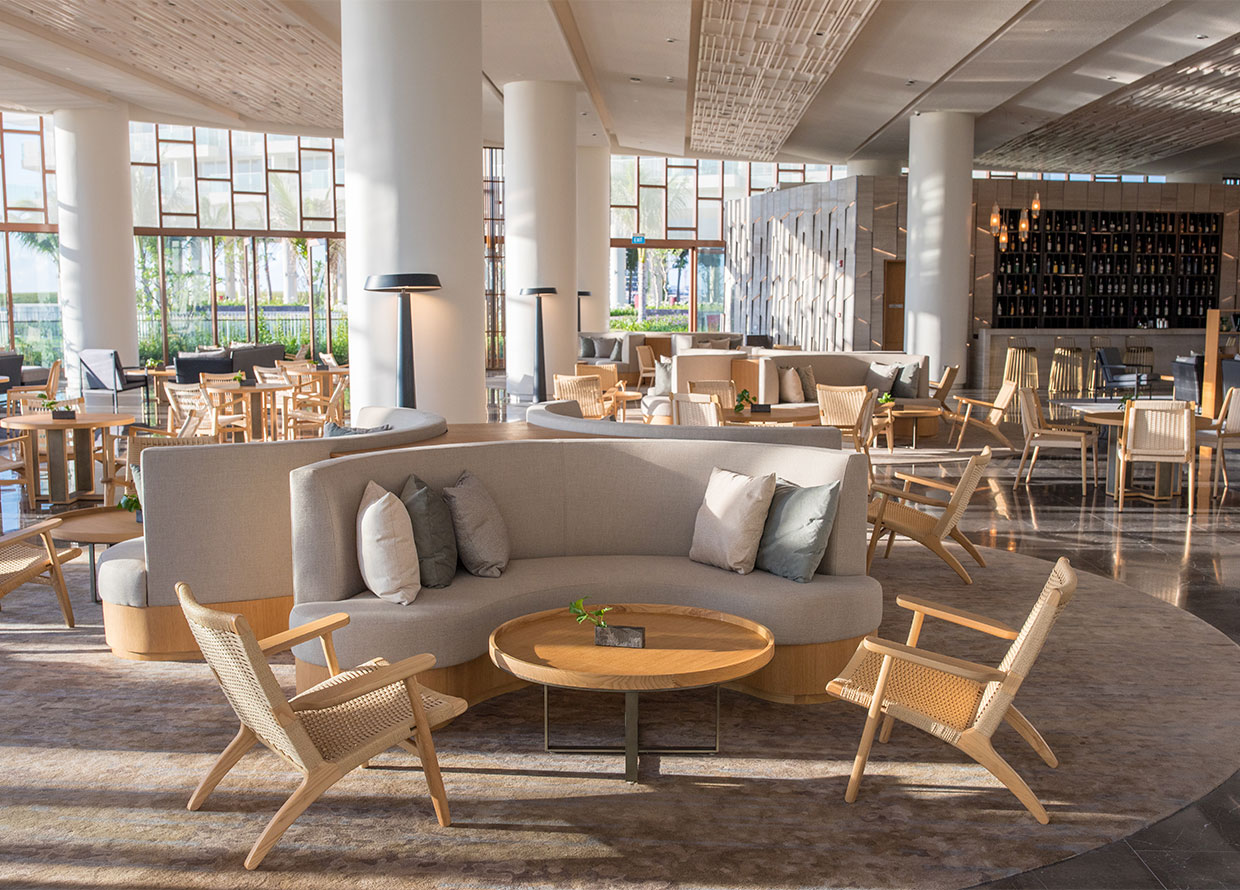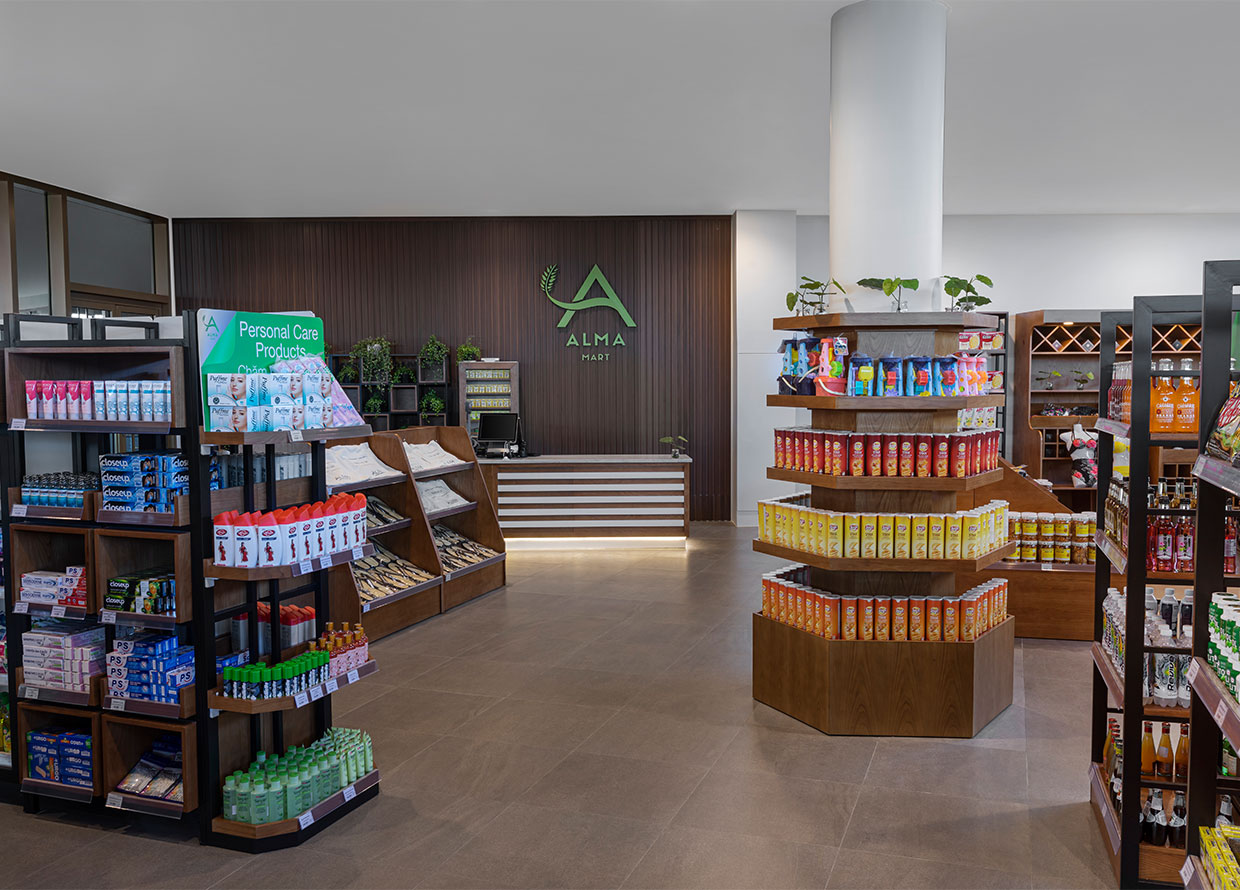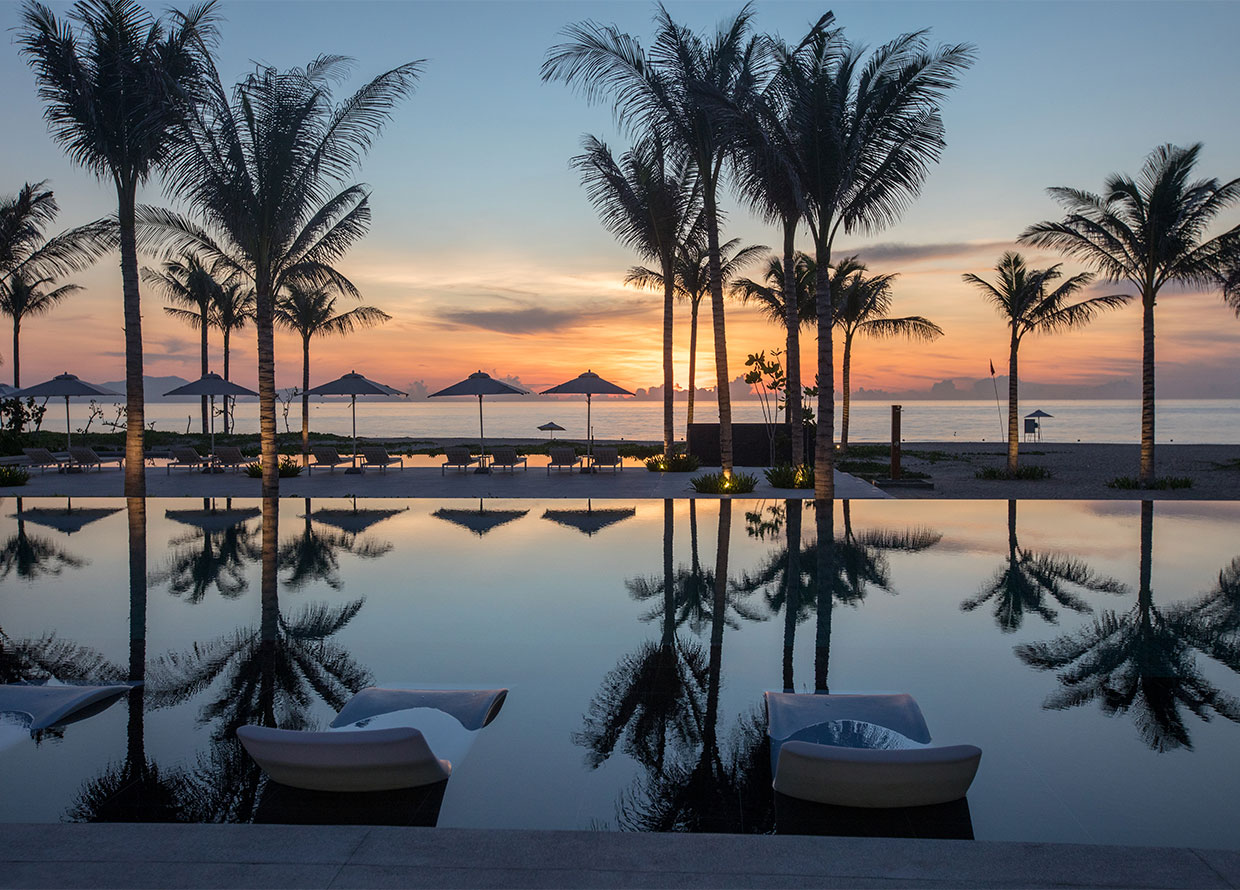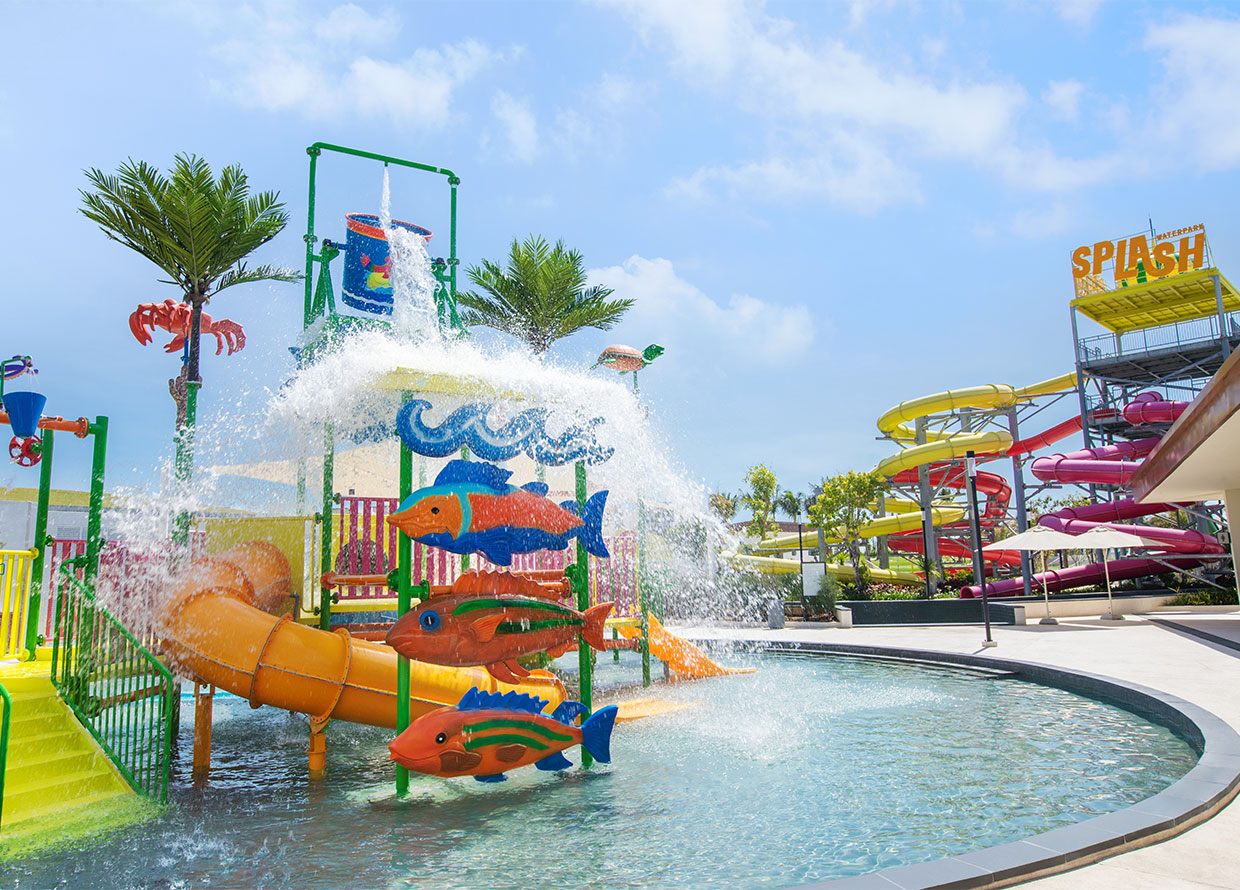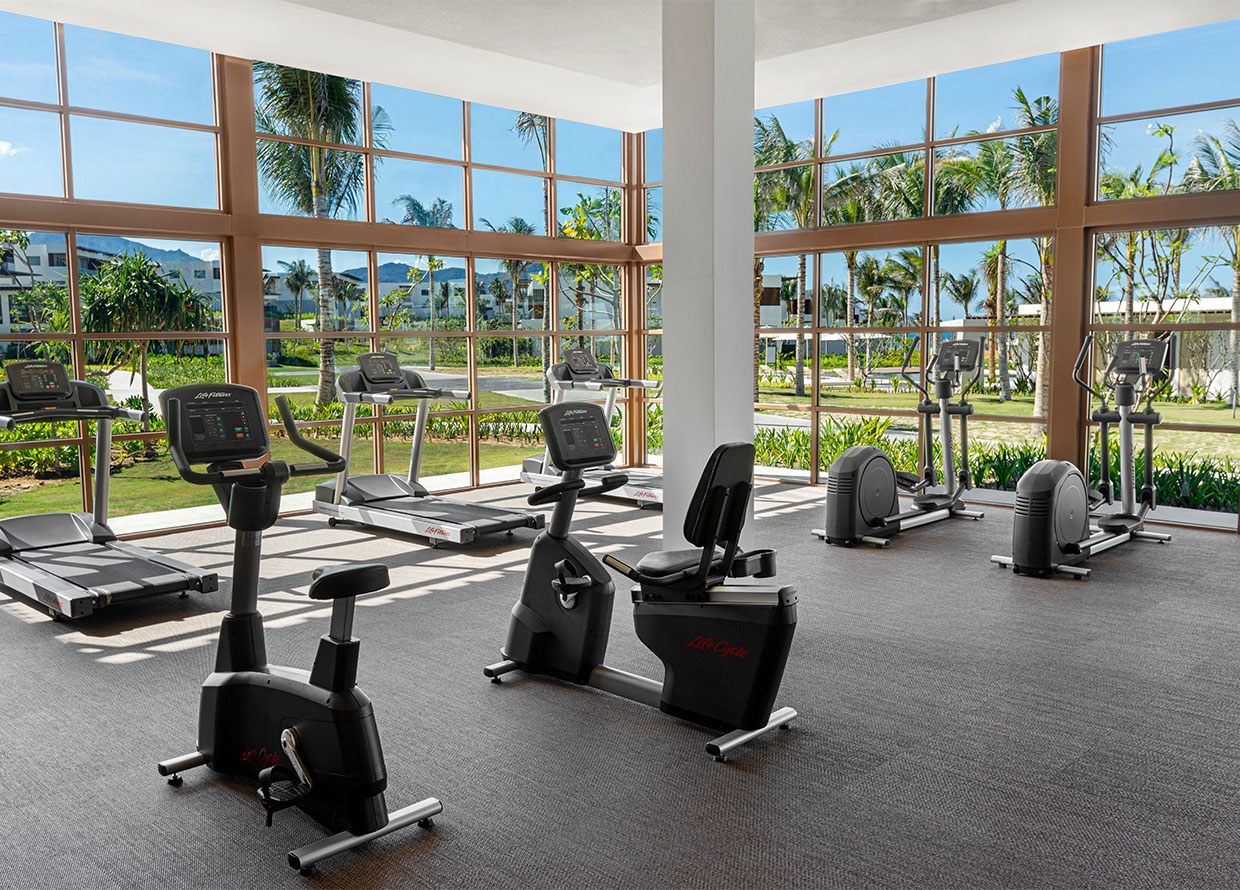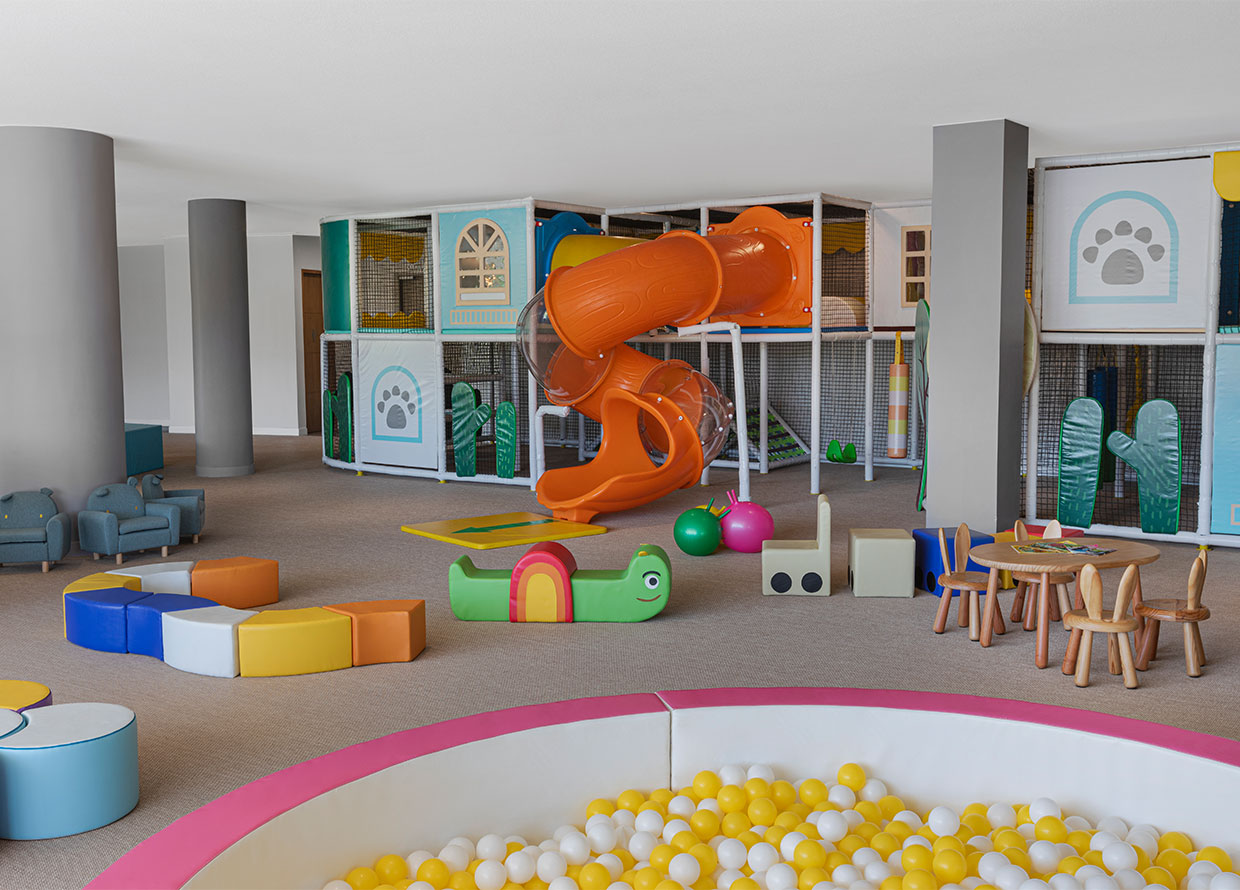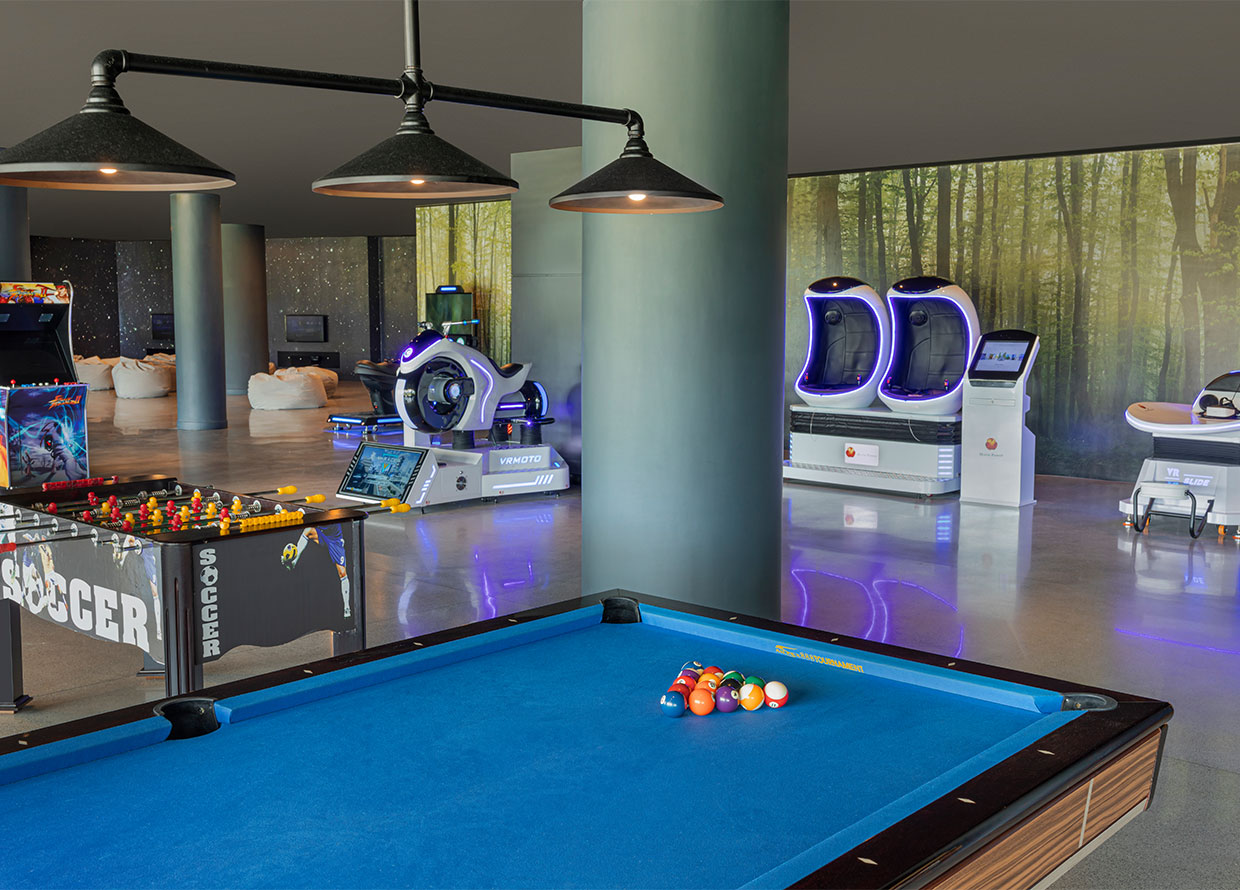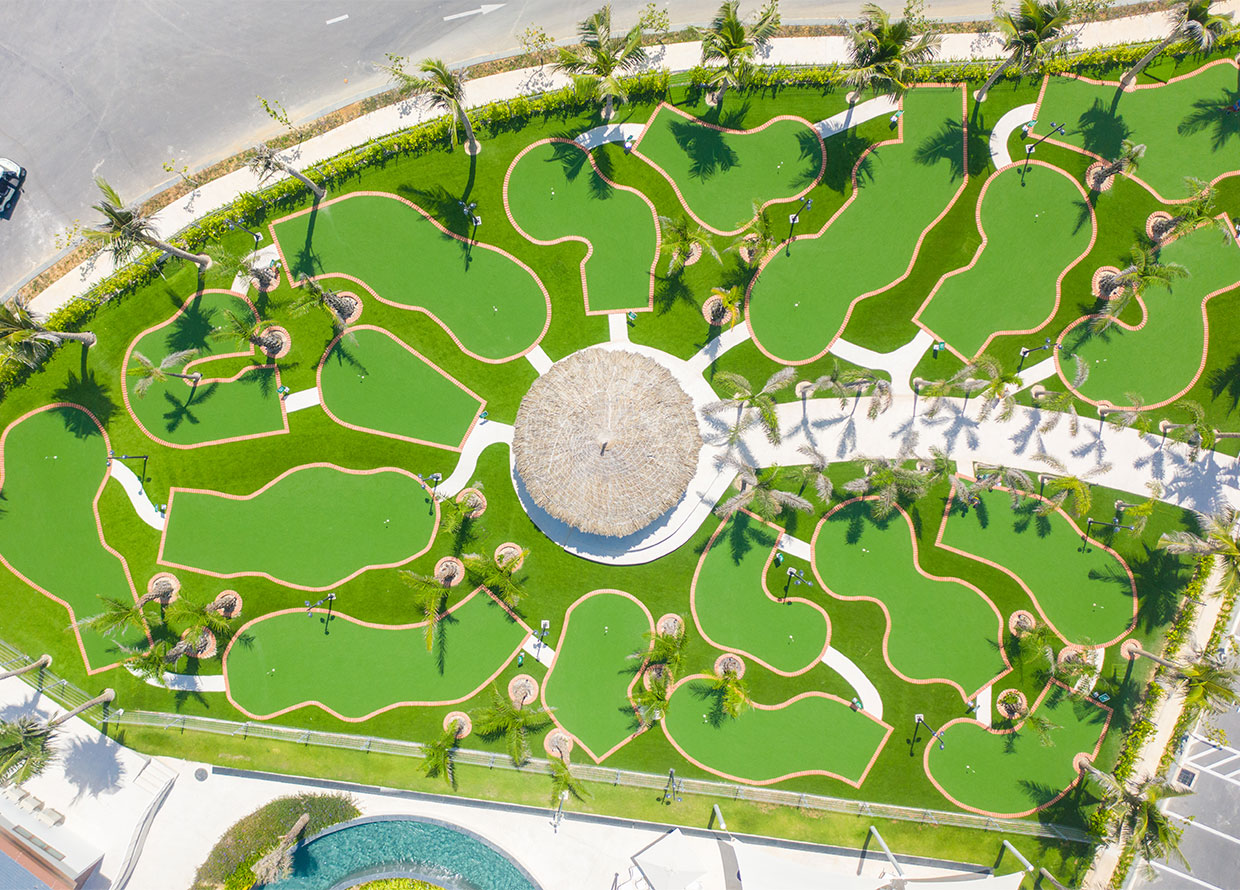 As mentioned, Alma is huge—and it comes with a plethora of world-class facilities at your disposal. For starters, there are 12 pools located around the resort, including a 75-metre beachfront pool for laps and an adults-only pool. Plus, there's a 6,000 sqm Splash Water Park complete with water slides, a wave pool, a kid's pool, and a lazy river. You'll also find cabanas and loungers lined up by the pools and beach if you want to bask in a spot of sunbathing. Alternatively, the water sports centre caters to active individuals with kayaking and bodyboarding equipment.
Children can learn and play at the same time at the Kids' Club which is equipped with arts and crafts, trampolines, climbing structures, and exciting activities. Meanwhile, teens (though we'd make a case for adults too) are guaranteed a good time at the Active Youth Club, where virtual reality games, arcade games, foosball, and billiard tables await. 
Other attractions include a fully-equipped gymnasium, yoga room, art gallery, outdoor cinema, mart, ampitheatre, and science museum. As for sporting facilities, take your pick from a beachfront football field; basketball, volleyball and tennis courts; exercise stations; an archery range; and an 18-hole putting green. Simply put, there's something for everyone.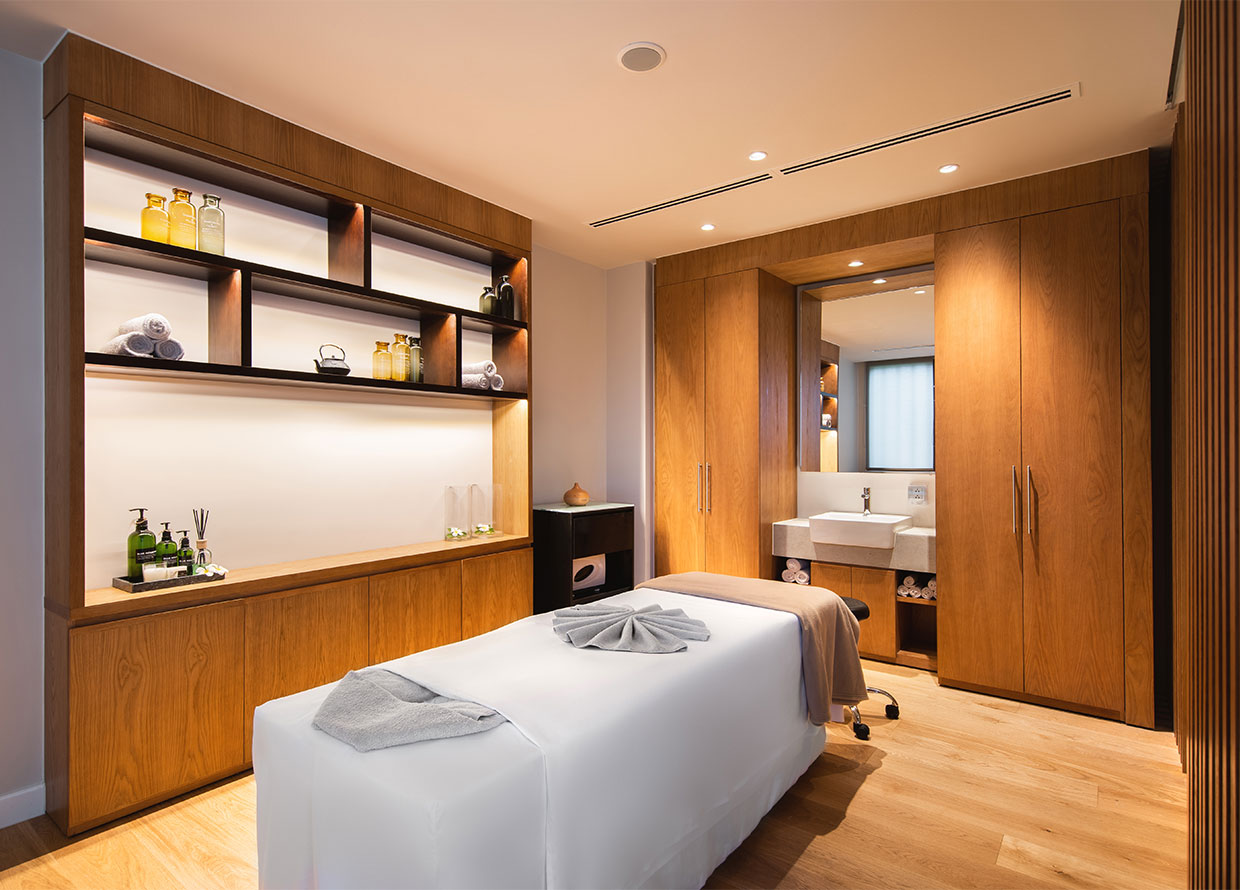 Le Spa deserves its own special mention too. Built with 13 treatment villas that are named after Vietnamese flowers, the award-winning spa offers a wide range of treatments—from massages and facials to body scrubs and hair care—using Aromatherapy Associates products. I was treated to the Vietnamese Traditional Massage, which helps to stimulate blood circulation, release tension and improve body energy flow with the gentle use of suction cups—sans any red bruise marks. Pro tip: schedule your spa appointment the day before departure to ensure you're well-rested from all the excitement and exploration!
DIVERSE DINING VENUES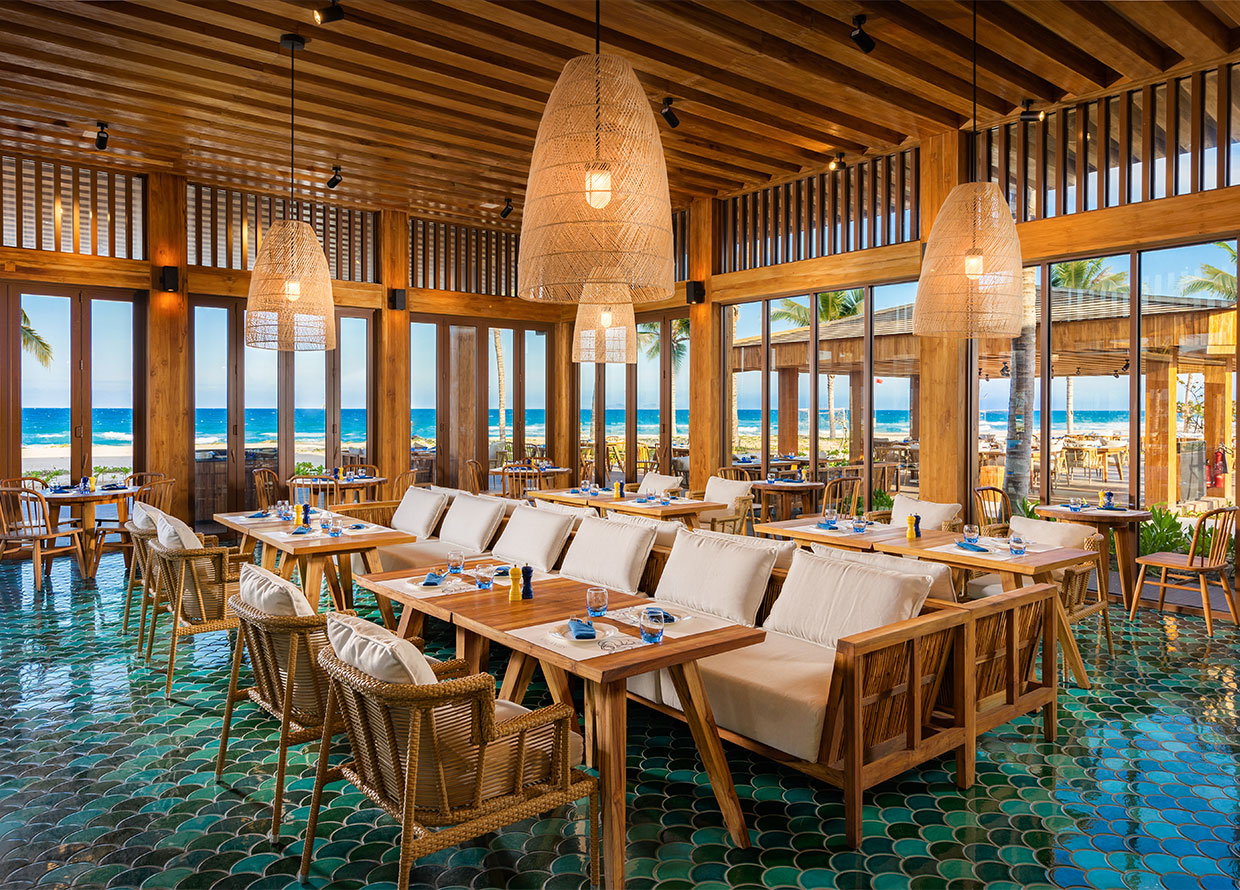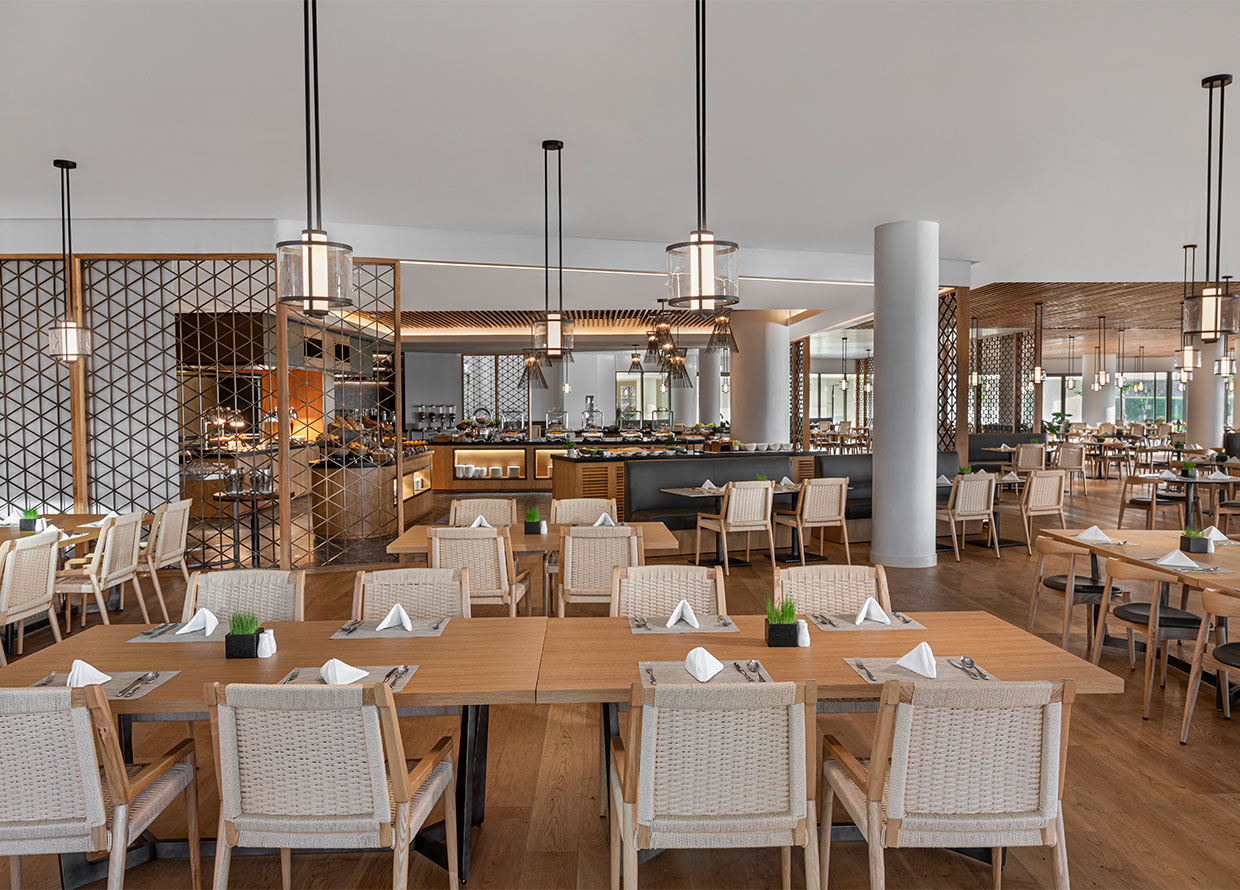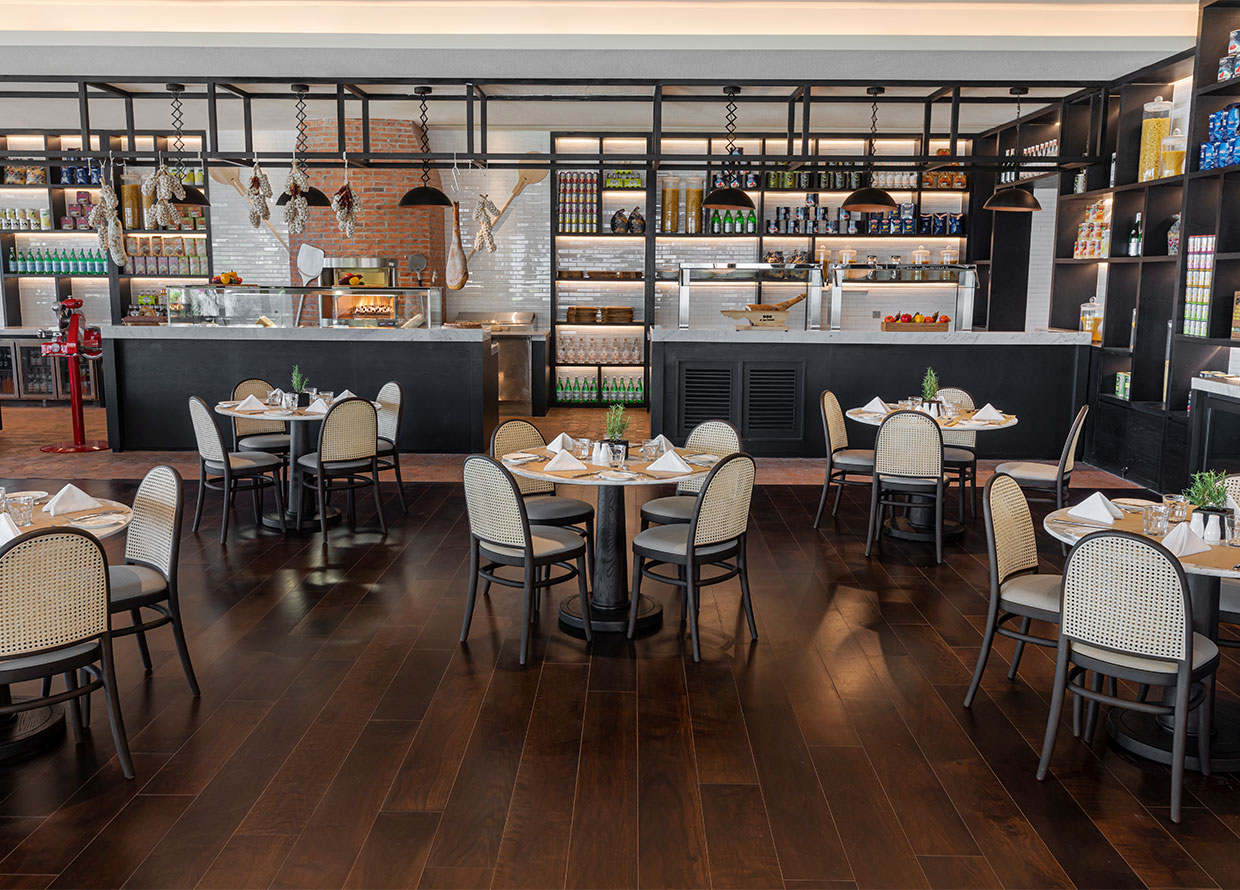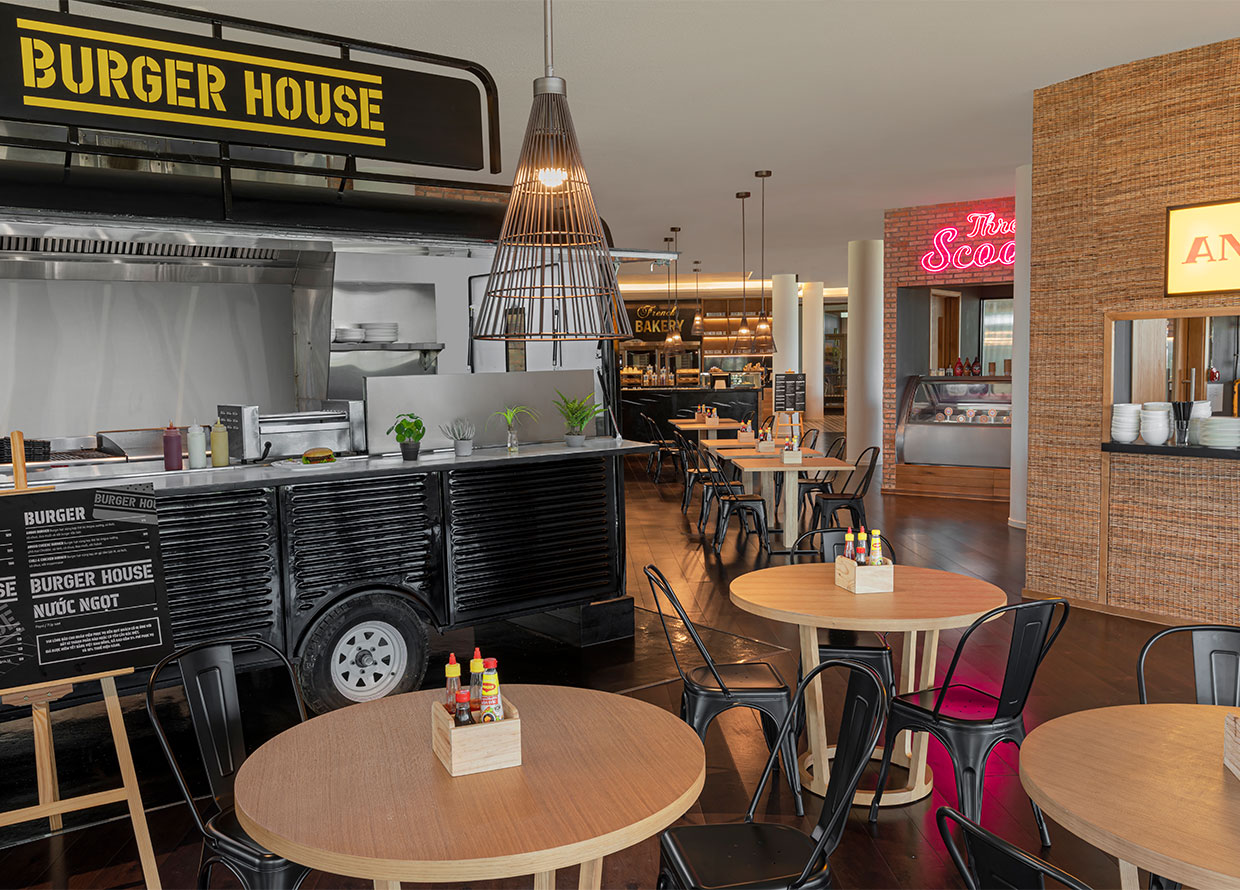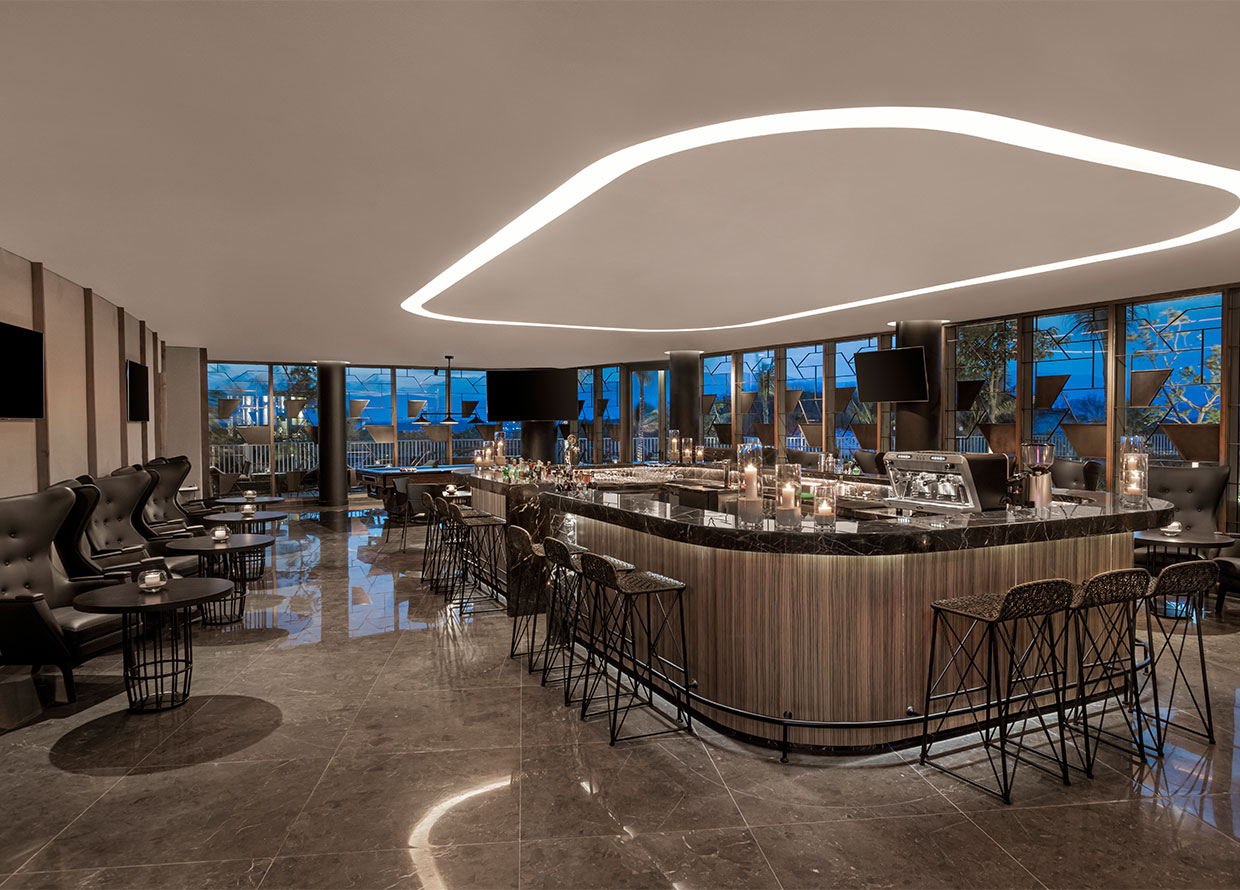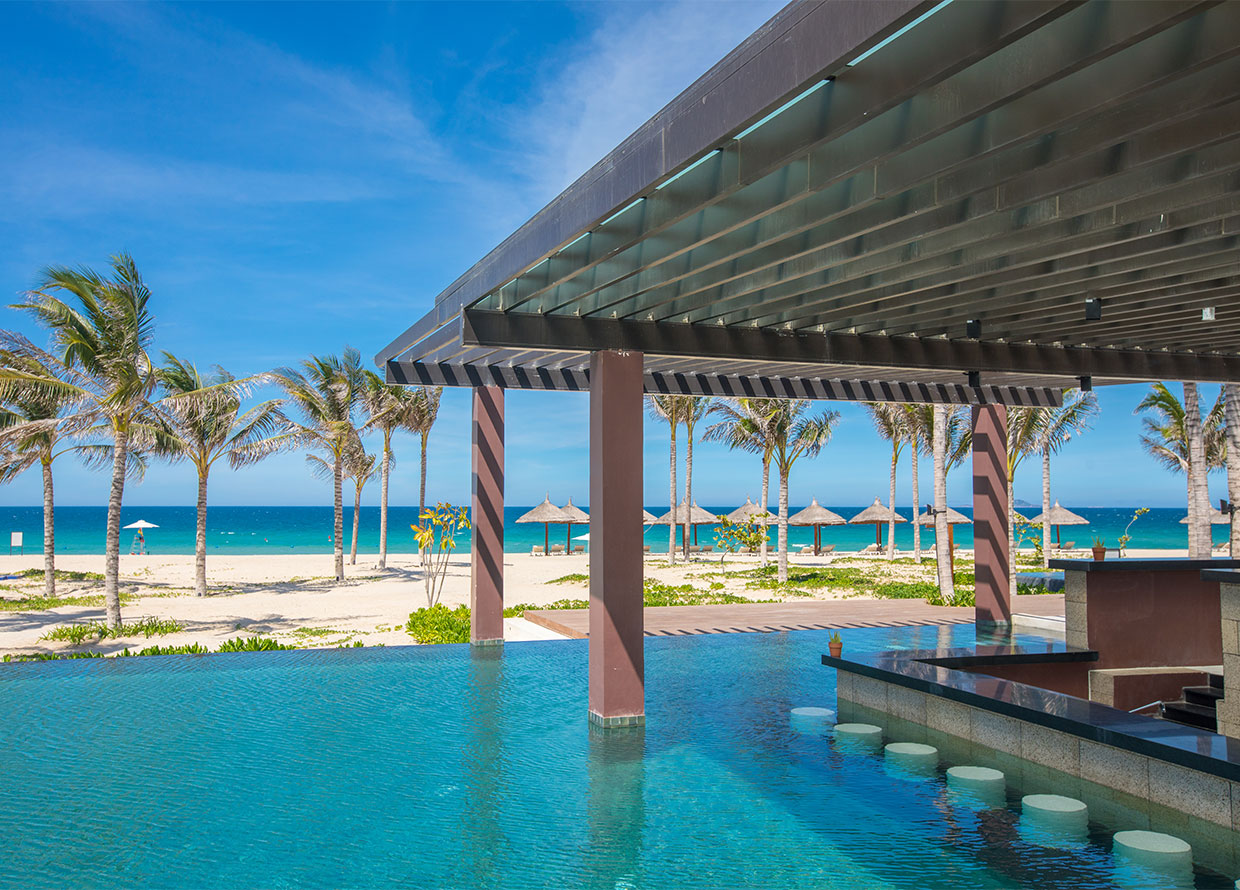 When it comes to dining, you don't have to step out of the resort to indulge in different cuisines. Alma Garden sits at the heart of the resort, offering a bountiful continental spread with live cooking stations that evoke a marketplace atmosphere for all-day dining. Atlantis comes alive in the evening, specialising in local seafood served either on a patio deck for an al fresco experience or in the indoor dining area adorned with scallop-shaped tiles in shades of blue.
For fans of Italian fare, La Casa serves up Tuscan-style dishes in a sophisticated trattoria setting complemented by melodic tunes from a grand piano. Then there's Alma Food Court, a culinary hub with six different food outlets, ranging from New York burgers to Vietnamese noodles and Japanese sushi. It's also home to a French-style bakery offering freshly baked bread, pastries and desserts. On the other hand, the resort's bar scene comprises Alma Lounge, American Bar, Pool Bar and Beach Bar—perfect for draft beers, a sundown or nightcap.
CULTURAL CITY EXPLORATION
While there's plenty to do within Alma, it's worth taking a day or two to explore what Cam Ranh has to offer. If you're unsure where to start, let Zazen Travel, a local boutique travel agency, arrange a tour for you.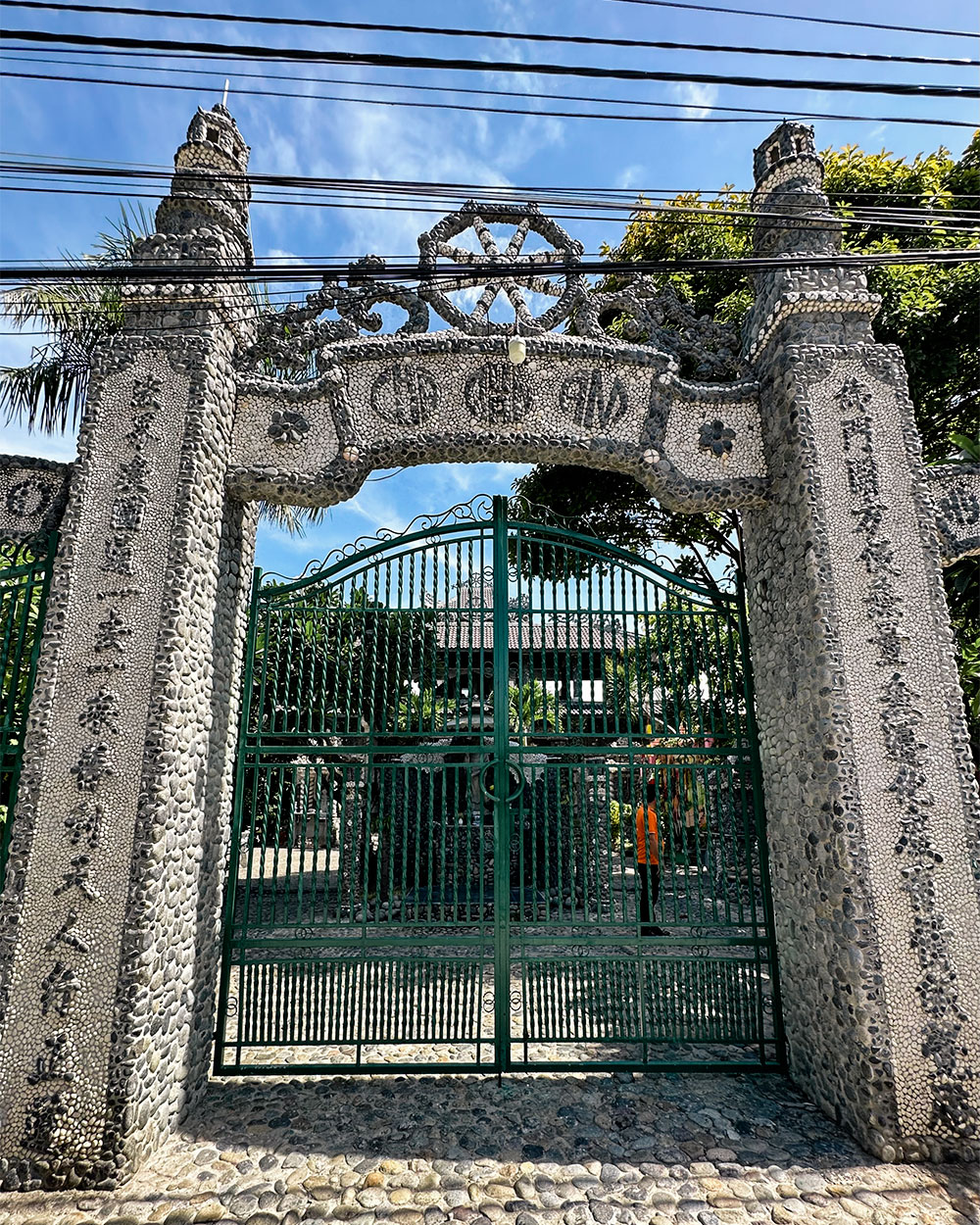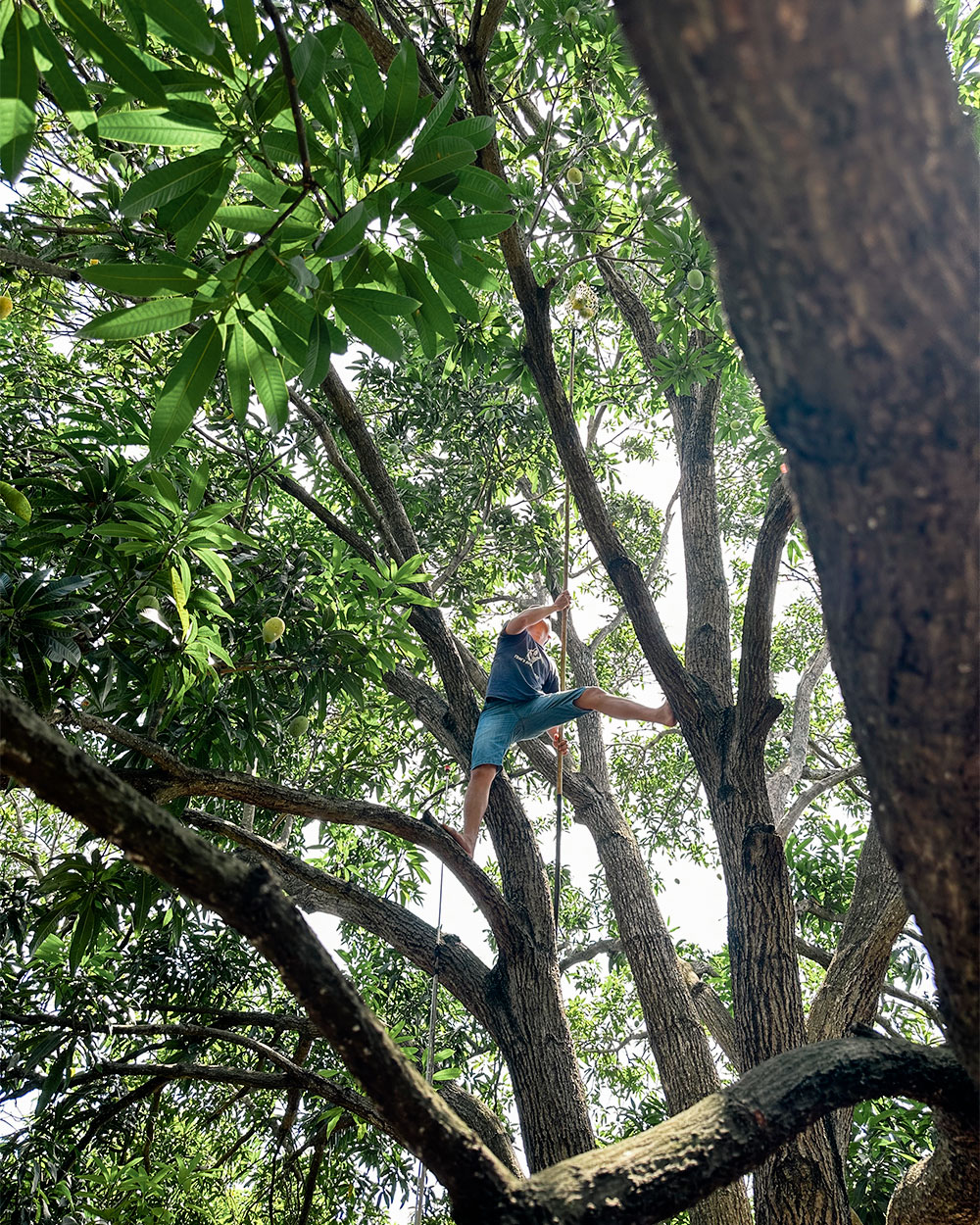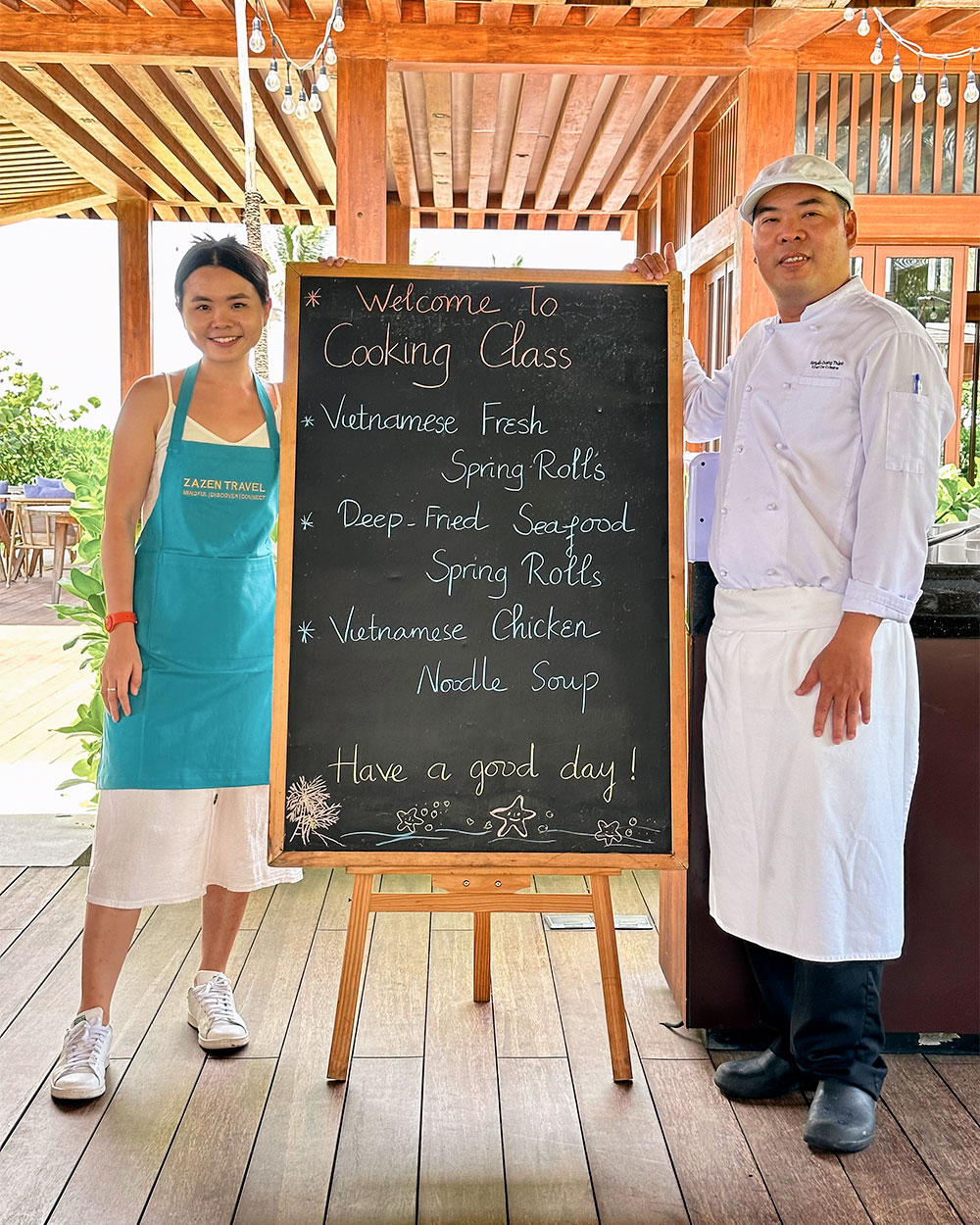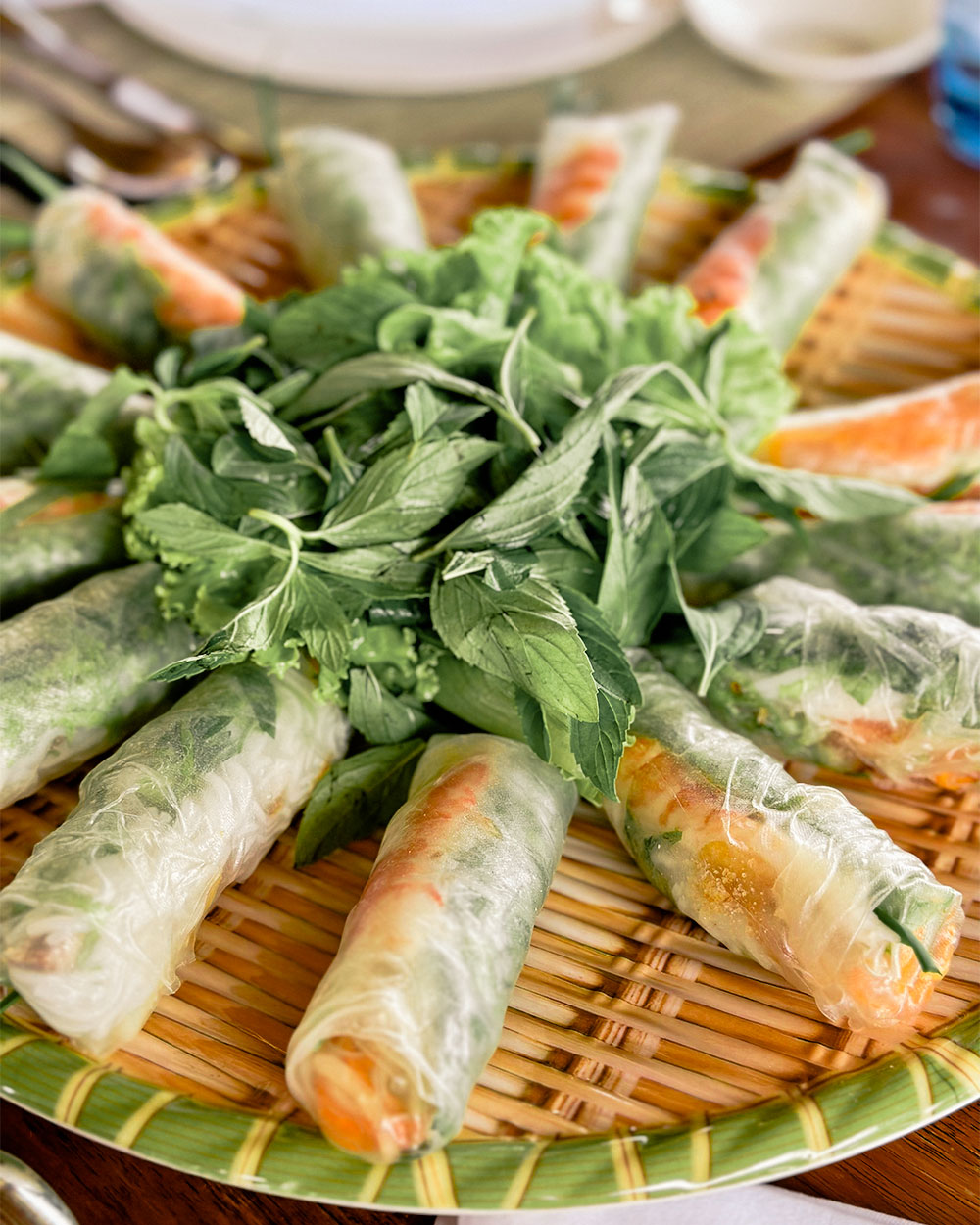 My group of travel companions and I were taken on 'A Journey Through Local Culture and Cuisine', featuring four stops to immerse in the Vietnamese way of life. The tour began with a visit to the bustling Cam Đức market, followed by a trip to a unique cobblestone temple in Cam Lam known as Chùa Đá Quan Âm—built single-handedly by a faithful monk and touted as the only one of its kind in Vietnam. Next, we stopped by a local mango garden to learn about the cultivation of the fruit and enjoy a taste of the fresh harvest. A cooking class back at Alma culminated the experience, allowing us to savour the fruits of our labour: Vietnamese Spring Rolls, Deep Fried Seafood Spring Rolls, and Vietnamese Chicken Noodle Soup.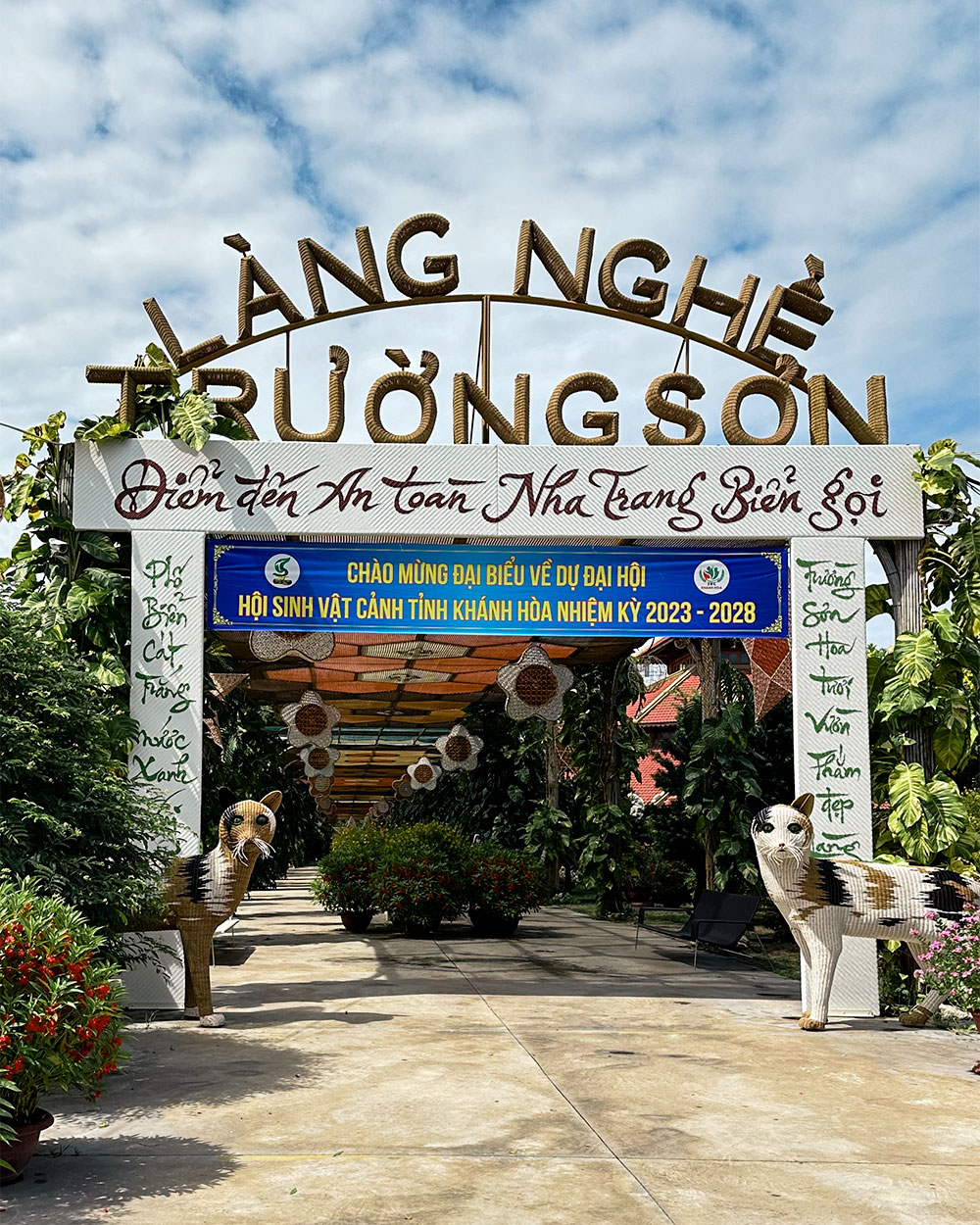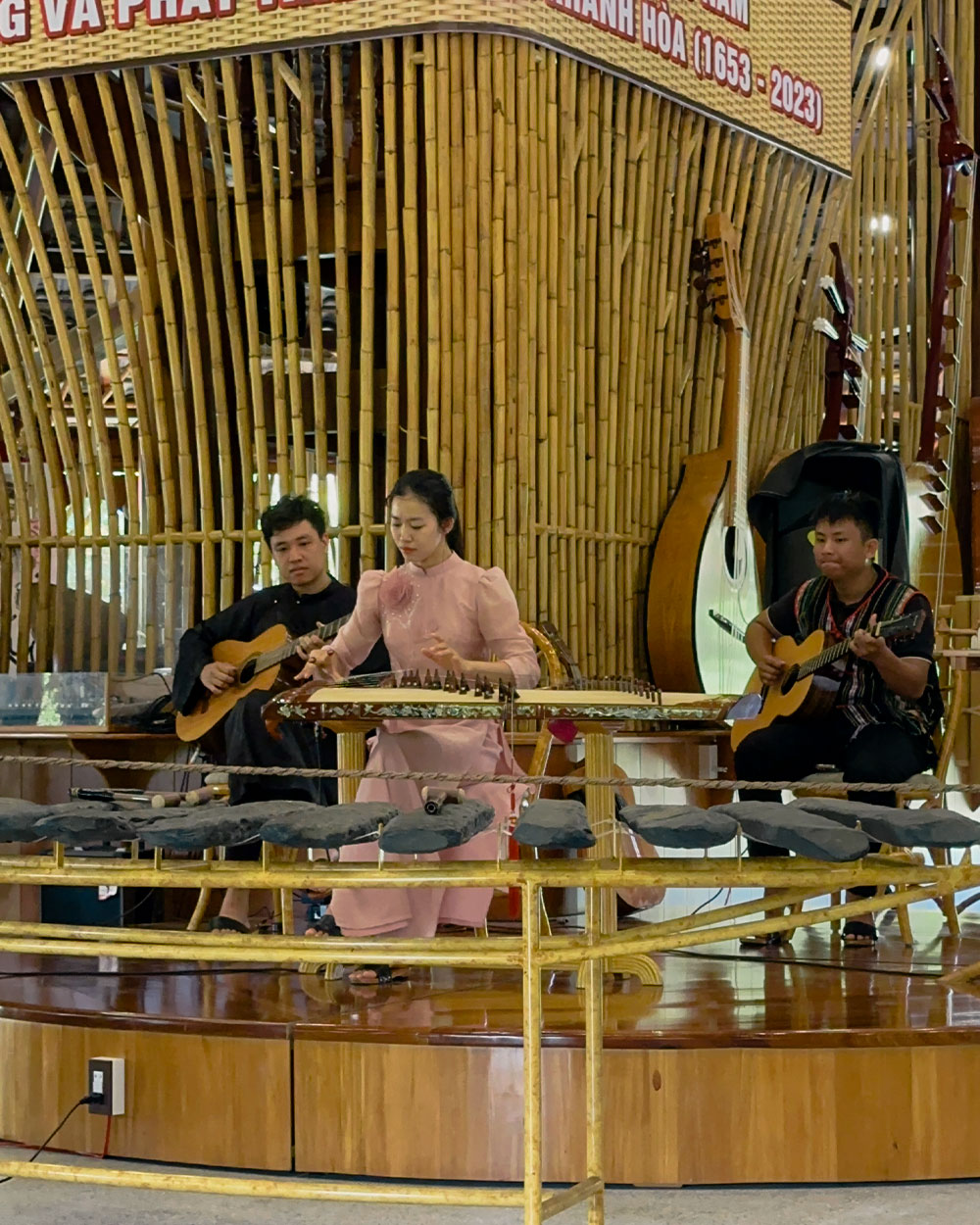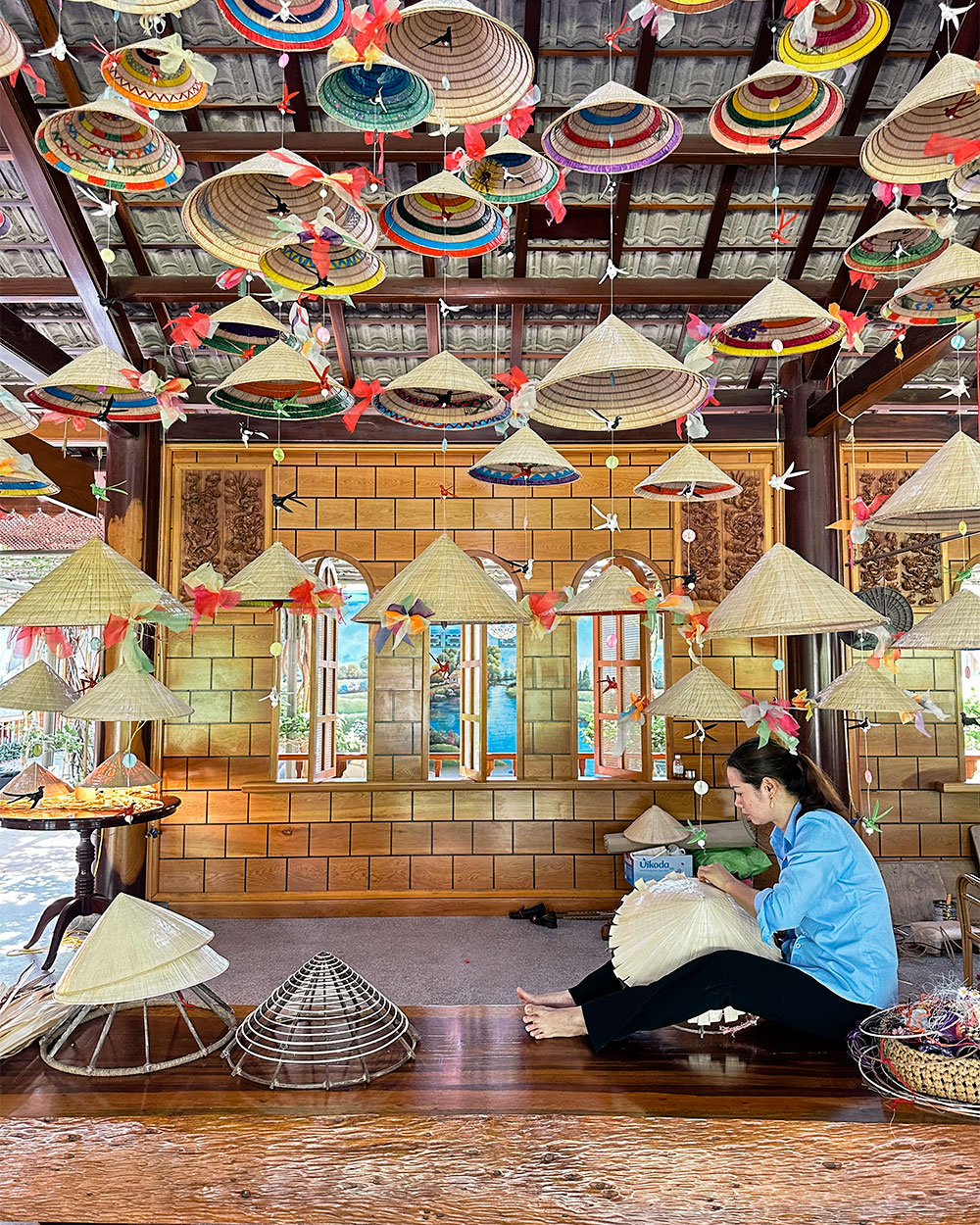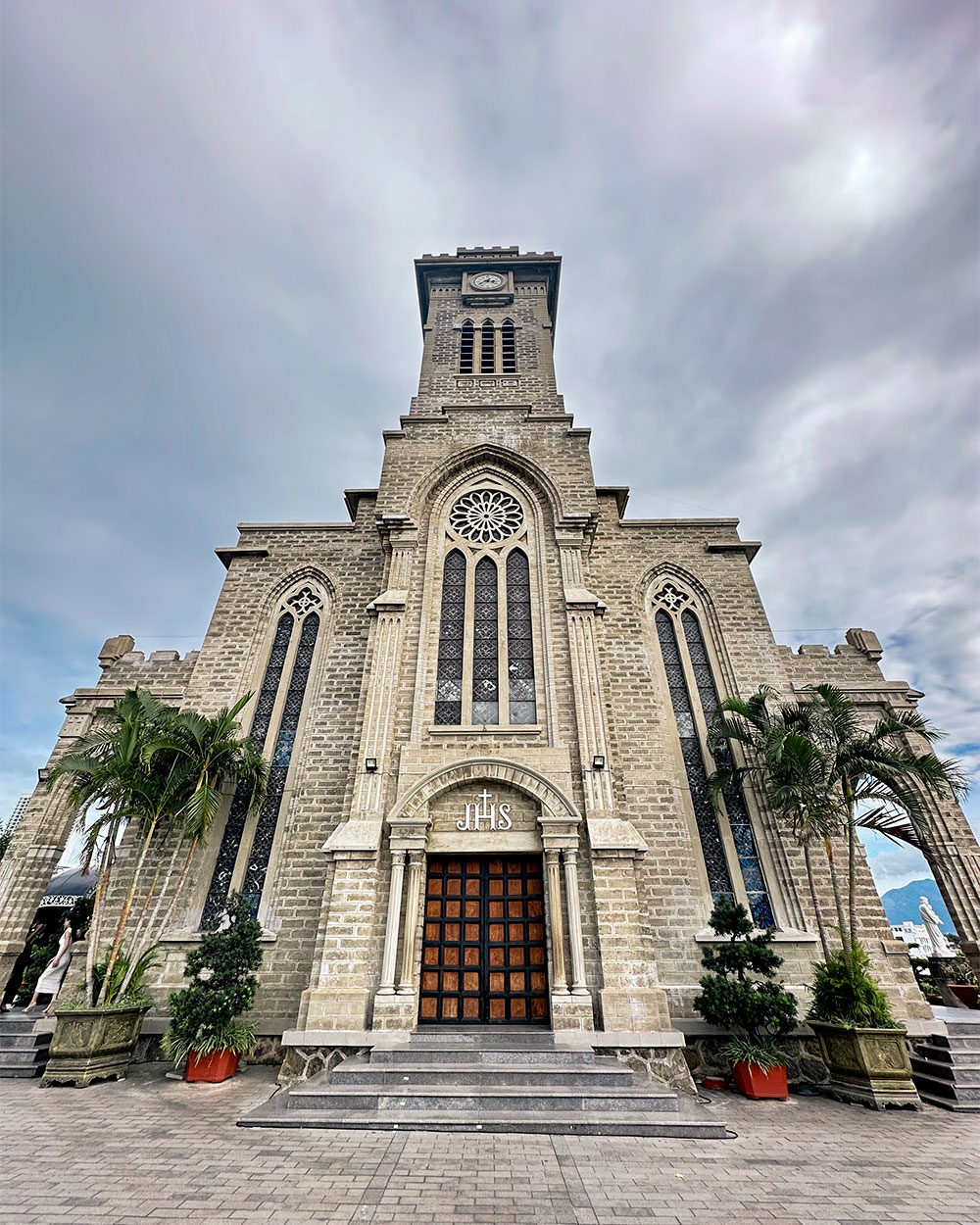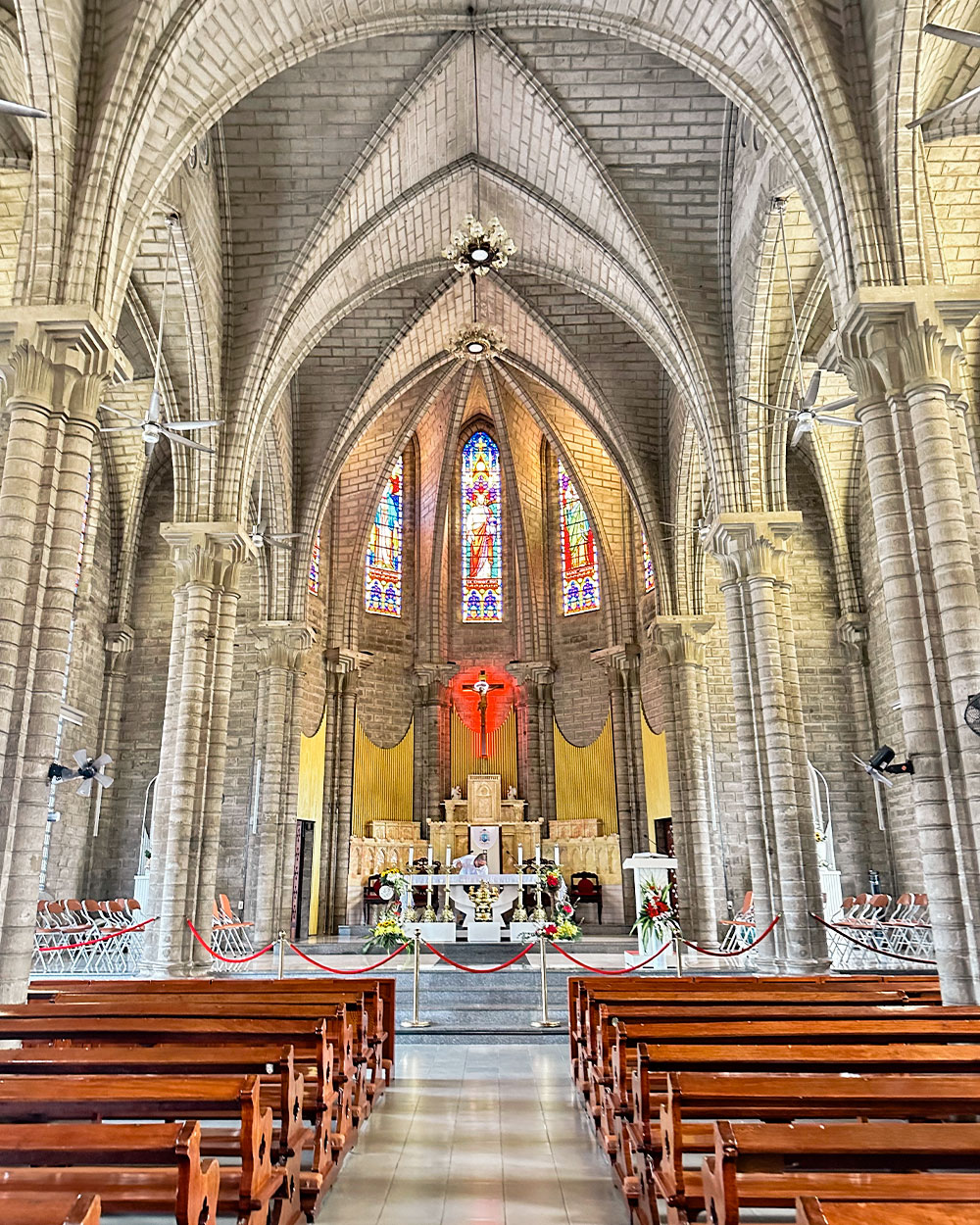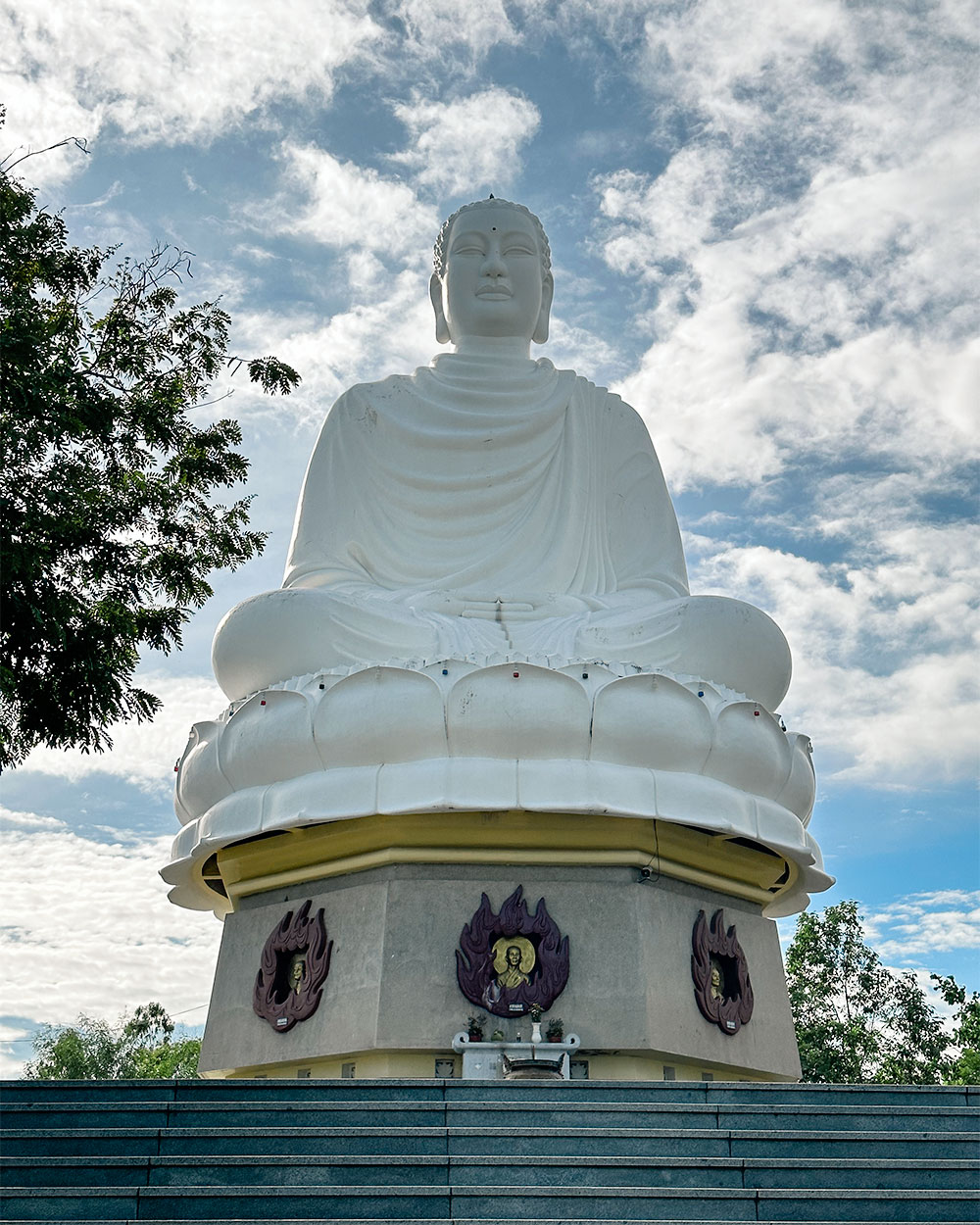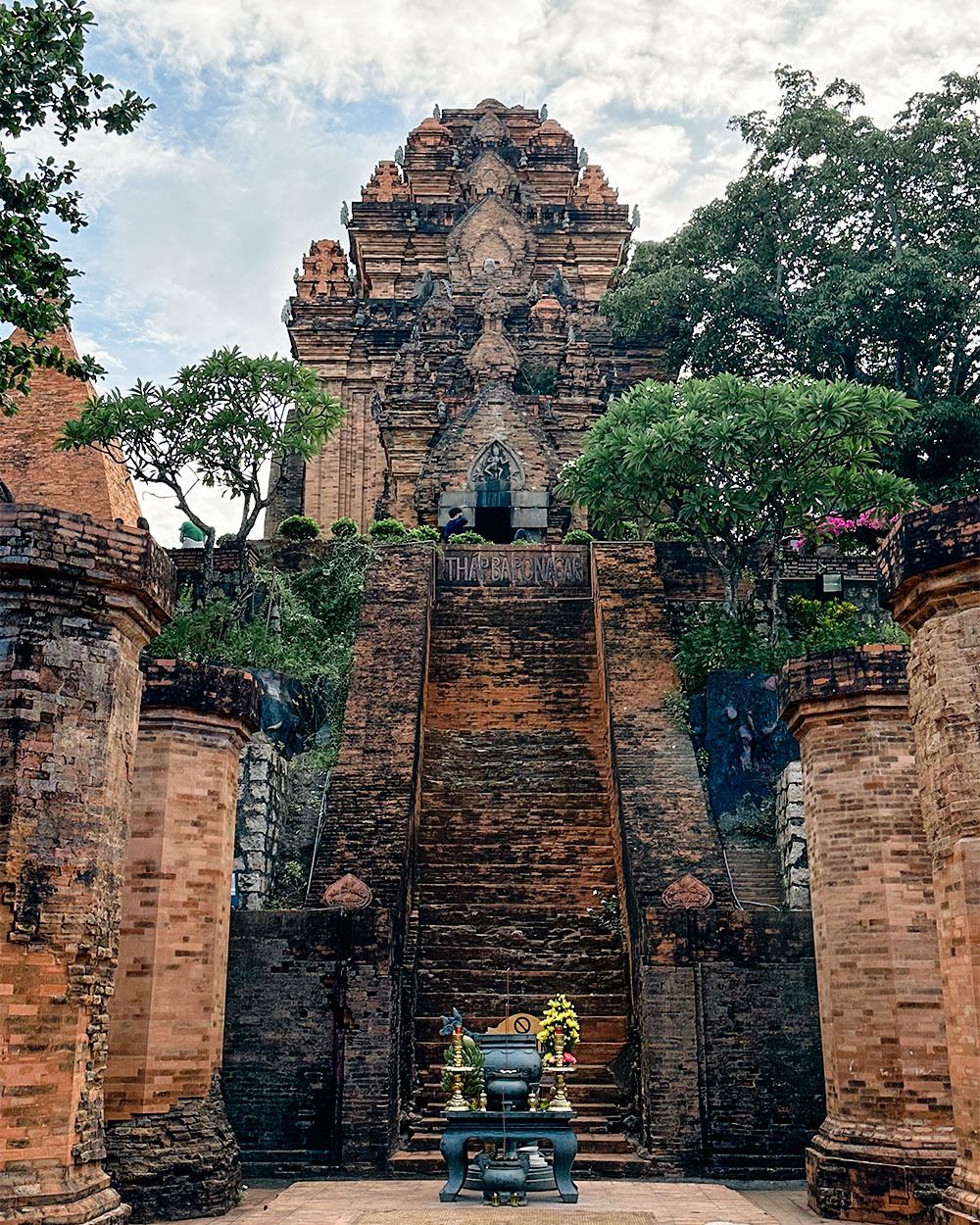 If you'd like to venture further, Zazen Travel also offers a city tour of landmarks around Nha Trang. The Trường Sơn Craft Village is a must-visit destination for a closer look at the multifarious Vietnamese arts and crafts, such as traditional music, calligraphy, hand embroidery, and conical hats. Some prominent religious sites on the tour include the Nha Trang Cathedral, the oldest church in the city; Long Son Pagoda, home to the world's biggest Buddha statue; and Ponagar Temple, a historic relic site of worship for the Cham people.
EXCITING ESCAPE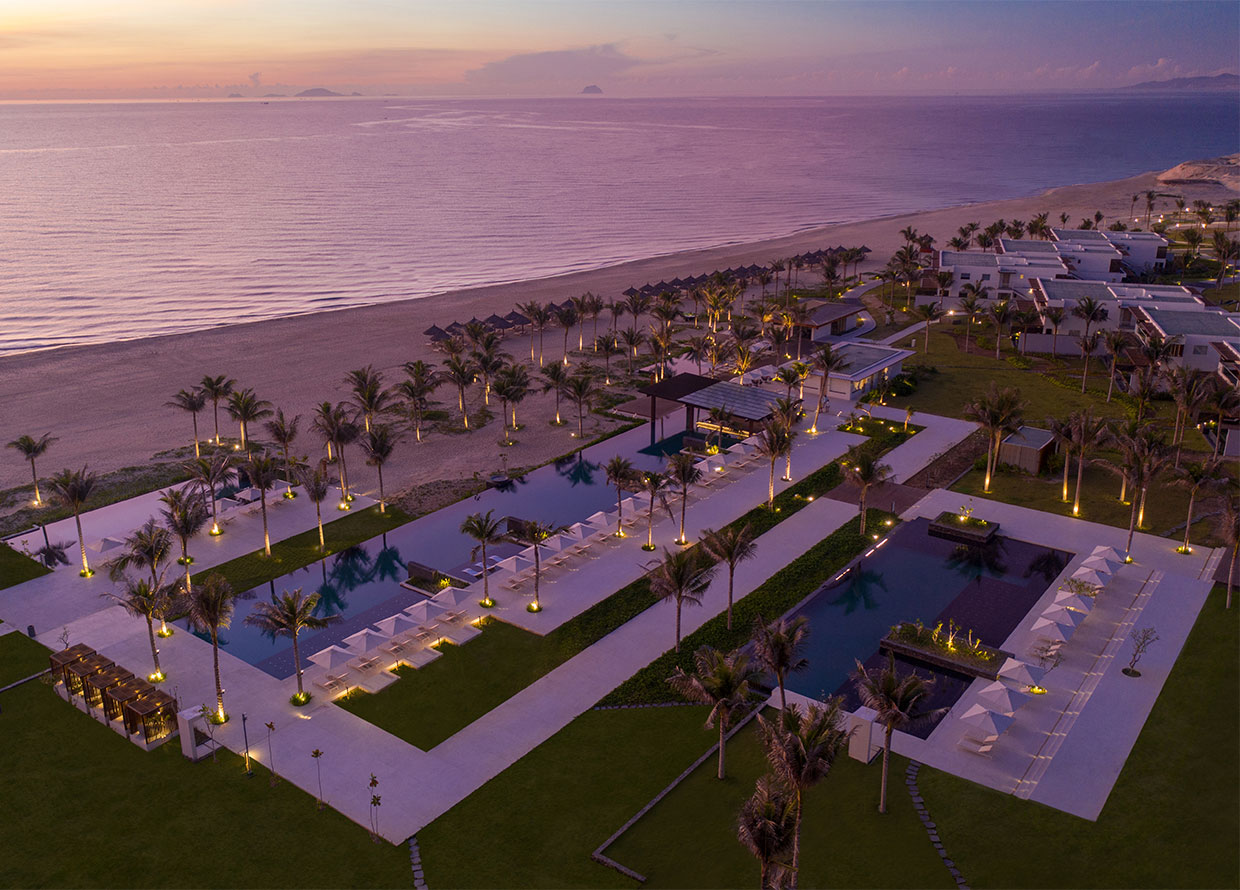 To answer the question at the start of this article, yes—Alma Resort Cam Ranh certainly lives up to its reputation as a resort destination for families. With its spacious accommodations, extensive facilities for all ages, and diverse dining options, it offers an exciting escape for travel groups of varying sizes, whether you choose to stay in the resort or step out and discover Cam Ranh. 
---
Alma Resort Cam Ranh
Address: Nguyễn Tất Thành, Cam Hải Đông, Cam Lâm, Khánh Hòa, Vietnam
Contact: +84 258 3991 666
Website | Facebook | Instagram
Find more travel stories here. 
| | |
| --- | --- |
| SHARE THE STORY | |
| Explore More | |