Now that we're able to enjoy quarantine-free travel to Australia, here are more reasons for you to plan a getaway to Melbourne and take a scenic drive out of the city
From the incredibly accessible grid-like heart of the city to its distinctive and eclectic surrounding neighbourhoods, Melbourne is a thriving metropolis that beats with a creative pulse, bubbling with diversity and culture—is it any wonder the Victorian capital was named the most livable city in the world for eight consecutive years? But beyond the vibrant, bustling city, there is also a lot more to experience just outside Melbourne's borders if you're looking to go off the beaten track—the best trips are often ones with a sense of adventure after all.
Now that Australia has opened its borders to Malaysia for quarantine-free travel, consider one (or more) of these road trips to spice up your travel itinerary:
1. Bellarine Peninsula – 90-minute drive from Melbourne
If you're always down for good food and wine, this coastal area south-west of Melbourne will be right up your alley. A haven of lush vineyards, farm gates, restaurants, golf courses and pristine beaches, it strikes a fine balance between retreat and adventure. Want to pick up surfing? Popular surf town Ocean Grove is a great place to ride your first waves. For seasoned surfers, hit up 13th Beach which is just around the corner.
To truly get away from it all, book a stay at Lon Retreat, a luxurious accommodation and mineral spa that sits high on a hill in Point Lonsdale, with unobstructed views of the Ocean Grove and the Bellarine. It is also just a 30-minute drive away from Igni in Geelong. Hands down one of Victoria's best restaurants, it features an ever-changing degustation menu that champions local produce and sophisticated use of the humble charcoal-grill that will most likely have you dreaming of your next visit.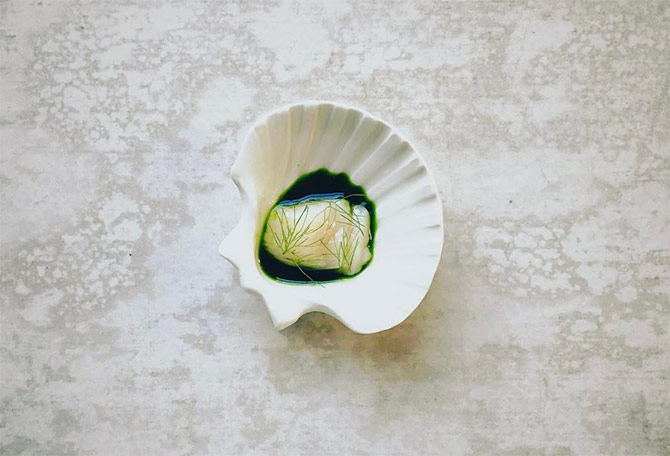 2. Ballarat – 1.5-hour drive from Melbourne
A city that was at the heart of the Victorian gold rush in the mid-19th century, Ballarat is a charming mix of history, heritage, contemporary arts, and diverse food and drinks. Step back in time at Sovereign Hill, where the gold rush era has been faithfully recreated as an interactive outdoor folkloric museum, and take a stroll down Lydiard Street to awe at the beautifully preserved historic buildings and architecture.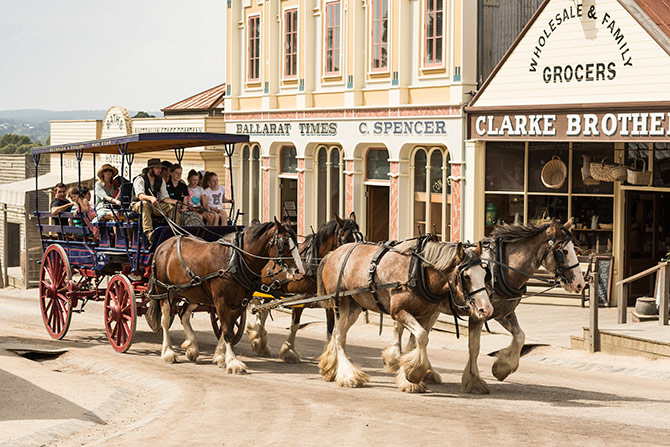 The Art Gallery of Ballarat itself is probably worth the trip for art enthusiasts. Established in 1884, it is the oldest and largest gallery in regional Australia. Besides housing an extensive permanent collection, there are always interesting contemporary exhibitions coming and going too. Once you've toured the gallery, sit down at the in-house Kittelty's café for some pastries and a cuppa.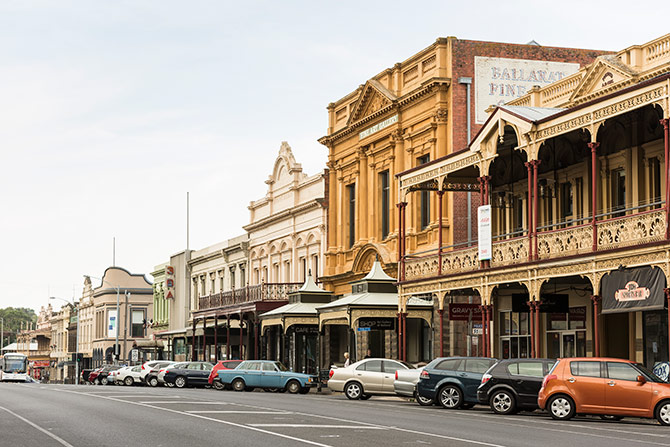 3. Grampians – 3-hour drive from Melbourne
To immerse in some of the most breathtaking experiences nature can offer, take on the great outdoors at Grampians. Embark on a walk up to The Pinnacle lookout for stunning views of Halls Gap and Grampians' majestic peaks, or visit the Brambuk Centre to marvel at aboriginal art and artefacts, as well as ancient rock art dating back thousands of years. Don't miss the gorgeous cascading Mackenzie Falls too.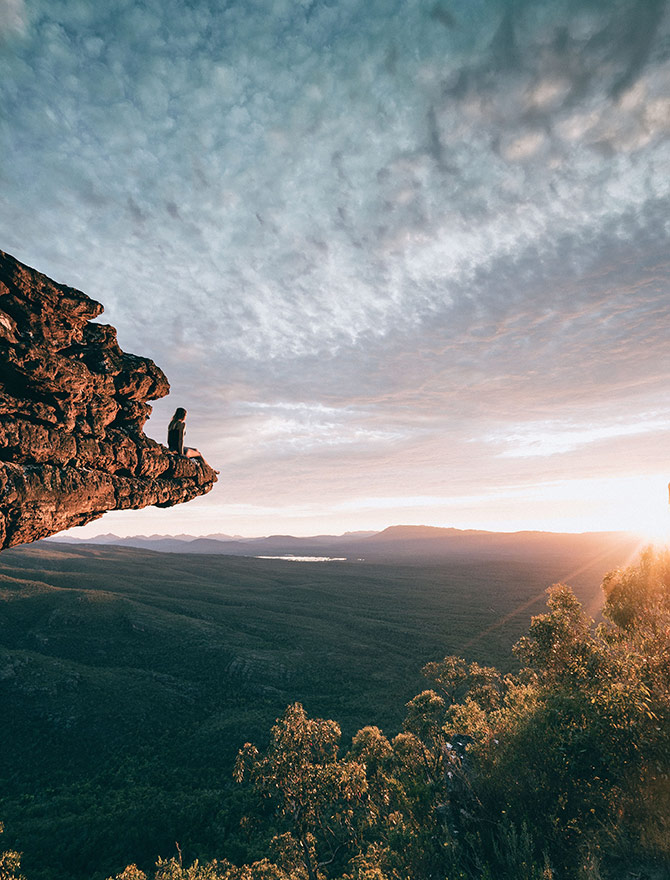 Adrenaline junkies will feel right at home here. Get in touch with Absolute Outdoors to explore the terrains of Grampians National Park on a mountain bike, or tackle rock climbing and abseiling on routes set up by Mother Nature.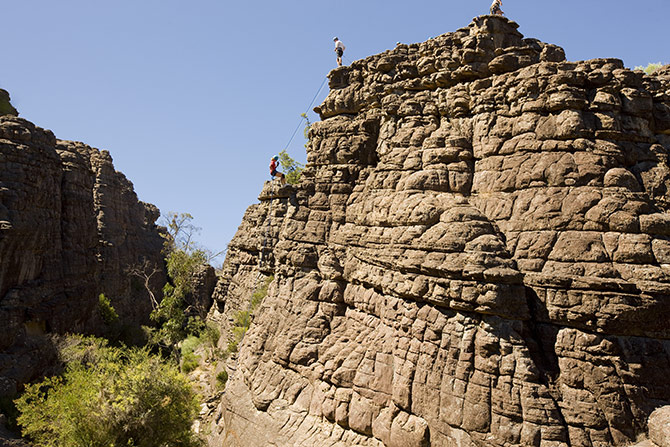 4. Wilsons Promontory – 3-hour drive from Melbourne
Affectionately known as 'The Prom', Wilsons Promontory National Park is home to Victoria's largest coastal wilderness area. Tasmania aside, it is the southernmost point of the Australian continent. From spectacular rock formations and secluded beaches, to an abundance of native wildlife and flora (spot koalas in the wild!), rest assured there are plenty of scenic trails to be discovered.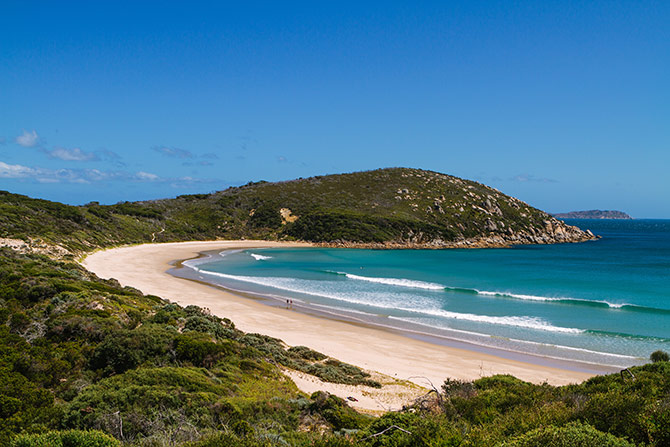 Halfway through the three-hour drive there, we recommend taking a meal break on the way at The Rusty Windmill in Leongatha, which sits at about halfway into the journey. A cosy little restaurant that exudes rustic charm, get your fix of local comfort food done right. How does a cheese tart with free range bacon, sundried tomato and pesto served with salad sound? We hear the cakes are amazing too.
5. Great Ocean Road – 1.5-hour drive from Melbourne
What is a trip to Melbourne without a drive to the iconic Great Ocean Road? It is not known as one of the world's most scenic coastal drives for nothing. You can opt for a day trip just to see the awe-inspiring 12 Apostles, or take a leisurely road trip over a few days—there are so many points of interest to stop by. The full route spans 244km, from the town of Torquay to Allansford near Warrnambool.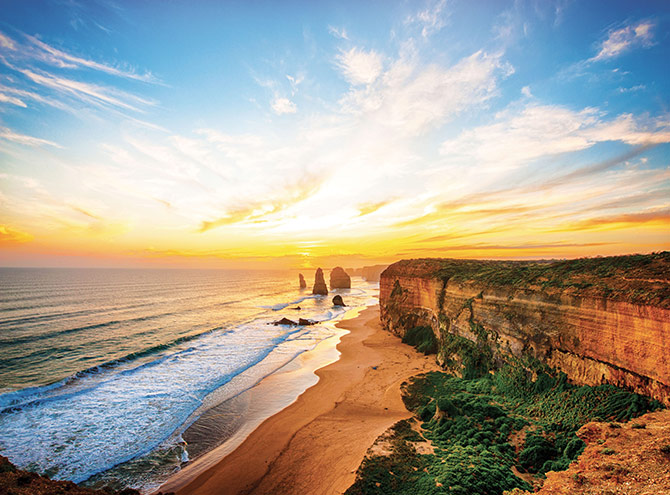 The best thing about taking a drive there (instead of a tour) is the freedom to stop at as many lookouts as you'd like to admire the splendid coastal views. Soak up the surf culture at Bell's Beach, stop by beach town Lorne for a satisfying lunch of fish and chips, visit Cape Otway light station – the oldest surviving lighthouse in Australia, admire the lush rainforest of the Otway National Park, and of course, marvel at the 12 Apostles at Port Campbell. Tip: Take the Gibson Steps down to the wild beach for a glorious ground-level view of the world-famous structures.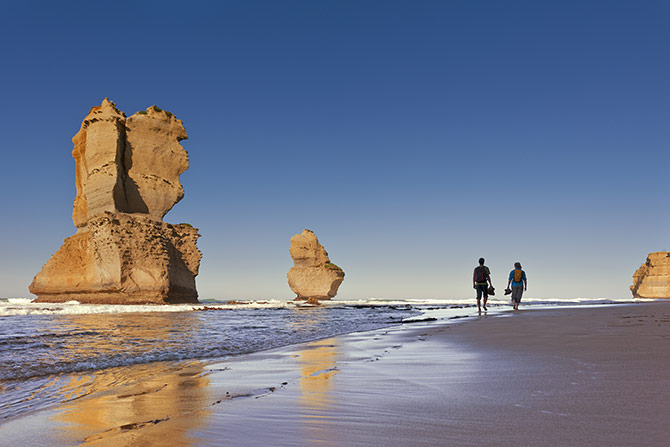 Getting away from the crowds and heading into the great outdoors isn't just therapuetic, it's also one way to minimise your risk of getting Covid-19 while travelling. We wish you a safe and fun adventure filled with delicious food and nature's wonders!
Click here for more stories on Australia.