Spending three days in Macao? Here's a list of things to do (and key places to eat) that you can check out in 72 hours
Planning to spend a few days in Macao but not exactly sure what to do and where to go? Whether you're making a pit-stop on your way from Hong Kong (because it's only an hour away via ferry) or flying over directly to visit a new place in Asia, Macao is the perfect destination that's rich in both eastern and western influences when it comes to architecture, street food and tradition. Below, our round-up of things to do in Macao if you have 72 hours to spare.
PS: October to December is the best time to visit as it's warm, sunny and not too humid!
1. Tick off Macao's #1 must-do: ride a gondola along the Venetian Macao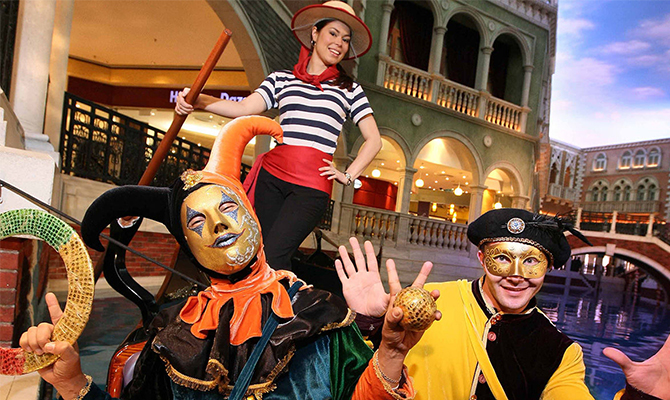 One thing you must do when in Venetian? Take a relaxing ride down the canals and feast your eyes on the many impressive facades of renaissance architecture while your gondolier serenades you with romantic Italian tunes. Who said you can't have a piece of Italy when in Macao? When you're done (and hungry), fill your tummies with this recommended Venetian buffet.
Book your tickets here.
2. Watch the light show at Macao's newest landmark: the Parisian Macao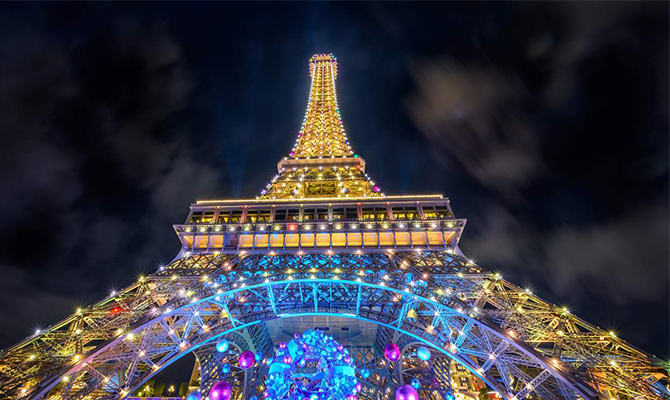 No need to take a 14-hour flight to feel that Parisian air of romance because Macao has replicated its own Eiffel tower! During the day, take in the view of the city from the large observation deck on the 7th floor (or a smaller deck at the peak on the 37th floor) and in the evening, stay for its stunning and colourful light show that's scheduled every 15 minutes from 6.15pm to 12am.
Book your tickets here.
3. Be charmed by the old-world architecture at Taipa Village
Just a short walking distance from Macao's main casino strip lies this quaint little village that's waiting to be explored. Here, you'll get a glimpse into Macao's rich cultural heritage thanks to its well-preserved museums, historic buildings (think Portuguese and Chinese architecture) and multi-storey shop houses that will take you back in time. FYI, this cultural district has recently been revamped and now it's an Insta-worthy hot spot filled with rows of restaurants, hipster rooftop cafes, art galleries and souvenir shops.
4. Enjoy a multi-sensory experience at Batman Dark Flight in Studio City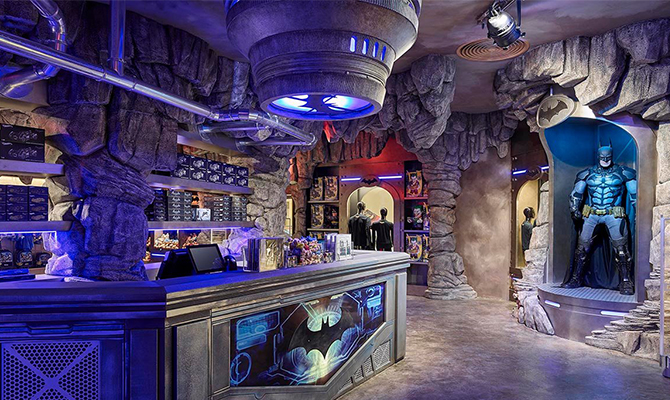 Now this is a playground that'll get both kids and adults equally excited! In Gotham city, you can immerse yourself in a thrilling 4D simulation ride that takes you on a three-part journey while all your senses are given a treat in the form of realistic visuals and state-of-the-art sound systems. Expect to join Batman in a showdown against The Joker, take part in a car chase in the iconic Batmobile and fly through the city in the Batplane.
Book your tickets here.
5. Get a panoramic view of the city (or bungee jump if you dare) from the Macao Tower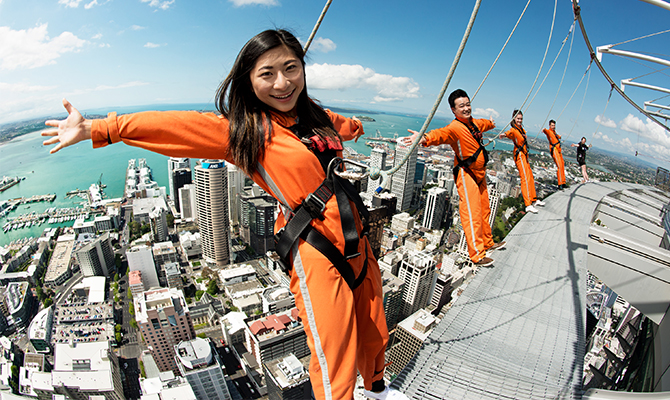 One tower, multiple ways of taking in the aerial view of the city. For adrenaline junkies, you can be part of the Guinness World Record's highest commercial bungee jump in the world by leaping off the 233-metre-tall Macao Tower. Other options include doing a skyjump, skywalk or tower climb. Otherwise, simply head up to the 360-degree observation deck (warning: you'll be stepping on glass floor windows) to enjoy spectacular views of the city, including Hong Kong!
Book your tickets here.
6. Explore one of the many UNESCO sites around Macao
Fun fact: Macao is home to more than 20 UNESCO World Heritage Sites—if this isn't a good enough reason to visit Macao (besides their egg tarts, but more on that later), we don't know what is. The top recommended location? The Ruins of St. Paul's Cathedral. Aptly dubbed 'the Vatican of the far East' back when it was the biggest church in Asia, this holy place sits atop a hill and continues to captivate tourists with its remaining granite facade after it burned down during a typhoon back in 1835. Other must-visit UNESCO attractions include:
Travessa da Paixão: An IG-worthy narrow street lined by European-styled buildings in pink and yellow.
Mount Fortress: Aka Monte Forte, this historical military centre houses canons from the 1600s and is situated on a small hill next to the Ruins of St. Paul's.
Lou Kau Mansion: Open on weekends from 9am to 6pm, this was the home of a prominent Chinese merchant.
Rua da Felicidade: This popular street is where you'll get Macanese cuisine, souvenirs and more. (FYI, it also served as a backdrop in Indiana Jones and the Temple of Doom).
Senado Square: This pretty town square is where you'll find rows of shops and restaurants as well as flea markets or festival celebrations.
Pro tip: Want professional photos of yourself taken at these stunning heritage sites? You can actually book a photoshoot package, complete with hairstyling and cheongsam rental of your choice!
7. Stuff yourself silly with Portuguese egg tarts, pork chop buns and roasted duck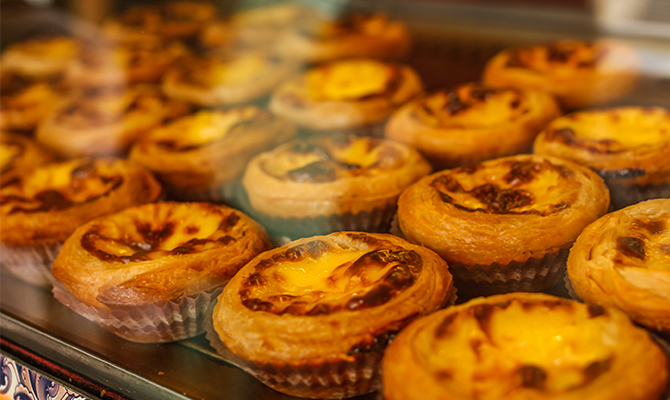 Have you really been to Macao if you haven't given their local delicacies a taste? Here are few key eateries to visit when your tummy starts rumbling:
Lord Stow's Bakery: Come here for the most authentic, light yet fluffy Portuguese egg tarts you'll find in Macao. PS: locals also call it Andrew's Egg Tarts.
Tai Lei Loi Kei Café: Love a good polo bun with fried meat sandwiched in the middle? This place serves the iconic pork chop bun that's simple yet oh-so satisfying.
Chan Kong Kei Roast Duck: Like its name suggest, expect a beeline at this eatery that's famous for two delectable dishes: its signature black pepper roasted duck and black pepper roasted goose.
Ma Qingkang Nantian Café: Fans of char siew rice, you can tambah telur mata on your favourite roasted pork dish, or even better - make the egg double.
Yee Shun Milk Company: steamed milk pudding is a popular way to end your breakfast in Macao and this sweet treat with a silky smooth texture can be served both hot or cold.
Want to add more fun and exciting activities to your Macao itinerary? Check out Klook to discover more experiences at exclusive prices!