Technology
What's going on with US President Donald Trump and the banning of TikTok? Here's everything you need to know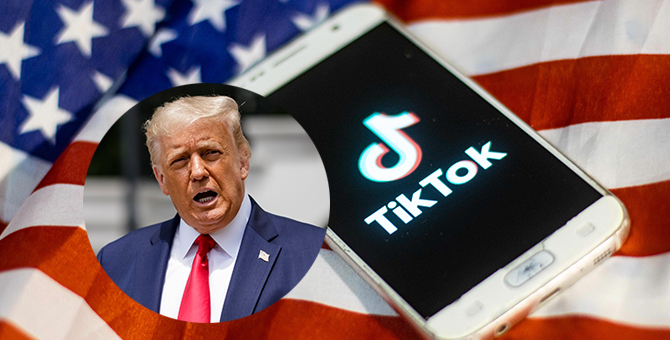 Although TikTok has been around for awhile, its popularity skyrocketed early this year during a global health crisis. The Covid-19 pandemic and its consequences saw a standstill for societies all over the world—with calls for lockdowns and stay-at-home measures in the fight against the novel coronavirus. In Malaysia, we have the Movement Control Order that began on 18 March 2020.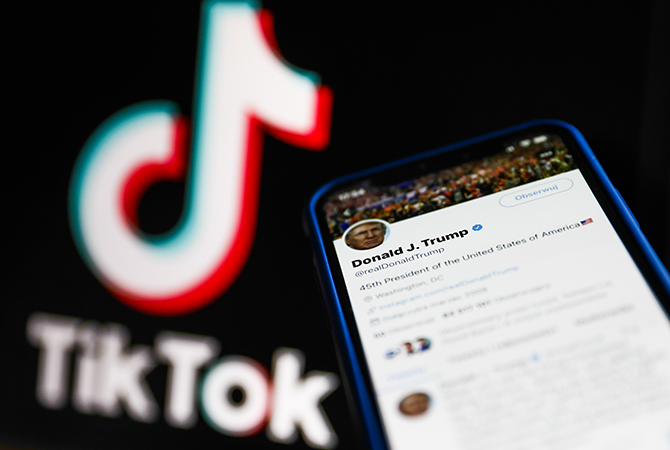 With self-isolation at home, many flocked to TikTok and is now one of the most popular platforms around with more than two billion downloads so far. Can Reels on Instagram—Facebook's answer to TikTok—change this? TikTok has become a global phenomenon, spawning stars from countries such as India, France, the Philippines, South Korea, Japan, the United Kingdom, and Singapore. If you're an avid TikTok user, you will also notice a plethora of successful creators from the United States. However, things might be changing real soon.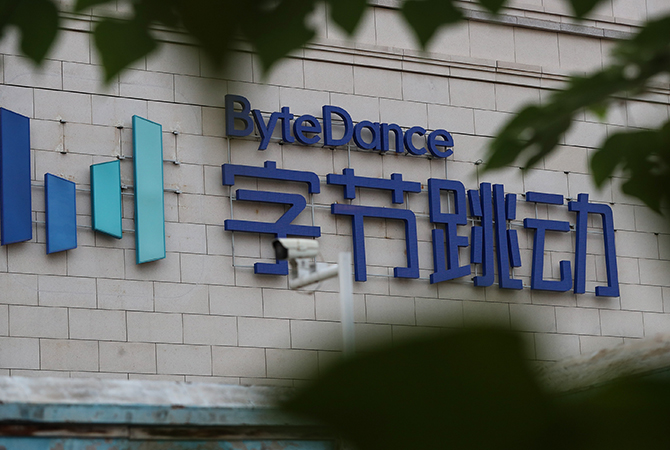 What is really going on?
On 29 June 2020, TikTok was banned in India—its biggest market. Tencent's WeChat and Baidu's Weibo are also among the group of Chinese apps that were banned in the country. Will the United States, one of the platform's largest markets, be banning the app too? What is really happening between Donald Trump and TikTok (owned by ByteDance)? Is this a repeat of the Huawei and ZTE saga?
In July 2020, Donald Trump's Secretary of State, Mike Pompeo, said that the United States is considering a ban on TikTok. The country's lawmakers are worried that the app might be pressured by the Chinese Communist Party into handing over intelligence and data. During an interview with Fox News, Mike Pompeo said: "We are taking this very seriously. We are certainly looking at it. With respect to Chinese apps on peoples' cellphones, the United States will get this one right too."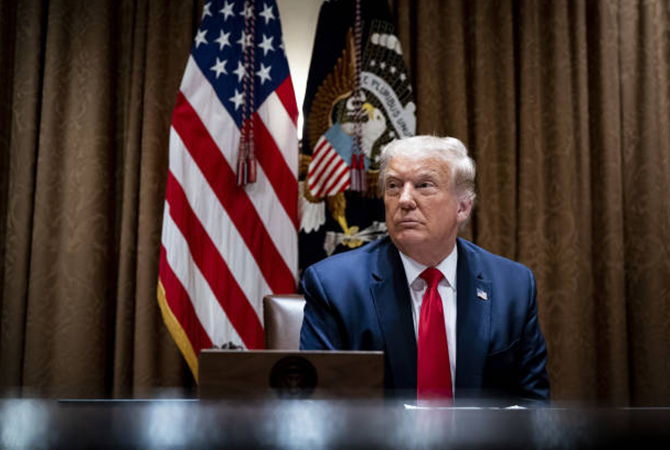 Responding to the Trump administration, TikTok said: "We have no higher priority than promoting a safe and secure app experience for our users. We have never provided user data to the Chinese government, nor would we do so if asked."
In July, it was revealed that the Trump administration considered using a federal law called the International Emergency Economic Powers Act on TikTok—giving Donald Trump the power "to regulate international commerce after declaring a national emergency in response to any unusual or extraordinary threat to the [United States]."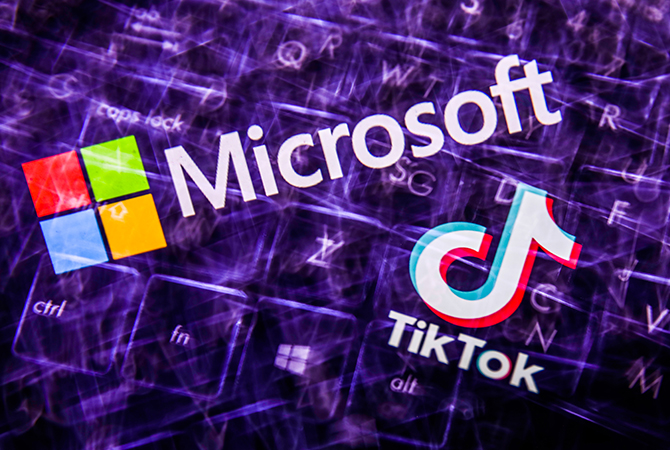 What is Microsoft's role in the saga?
There are also possibilities that American companies might purchase TikTok operations in the country with Microsoft leading the way. Donald Trump said: "We've had other companies call us. Microsoft called me directly. I don't know where they are, it sounds like Microsoft is along the way of doing something. I don't blame them." The deal is said to be valued between US$20 billion to US$100 billion. That's approximately RM83 billion to RM419 billion.
Microsoft also said that the company "is committed to acquiring TikTok subject to a complete security review and providing proper economic benefits to the United States, including the United States Treasury" and that private data of TikTok users will stay in the United States. It is said that Microsoft has plans to acquire TikTok's operations in New Zealand, Australia, and Canada too.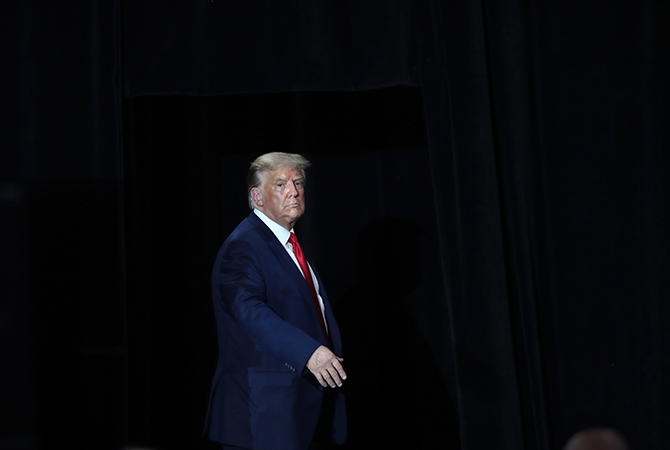 The Executive Order and 45-Day Deadline
On 7 August 2020, Donald Trump signed an executive order which states that the United States "must take aggressive action against the owners of TikTok (ByteDance) to protect our national security." The executive orders begins in 45 days. Trump added that "the spread in the United States of mobile applications developed and owned by companies in the People's Republic of China continues to threaten the national security, foreign policy, and economy of the United States." Are you feeling the heat yet?
This means that ByteDance has to sell the business in the United States—with more than 100 million users—before the executive order goes into effect. ByteDance has until 15 September to find a buyer. At the moment, federal employees in the United States are banned from using the app on government-issued devices after the unanimous passing of Senator Josh Hawley's bill in the United States Senate.
What are the alternatives to TikTok in the United States?
Similar apps include Triller, Zynn, Byte, and Dubsmash. After the Trump administration mentioned that they are considering to ban TikTok, installs for four apps amounted to nearly 1.5 million. TikTok's absence will see its competitors move in, especially Byte and Triller. In India, similar apps such as Zili and Roposo received massive boosts in downloads after the banning of the platform.
What are some TikTok creators saying about the possible ban?
"There's something so fresh about TikTok. Every day you can wake up, and there's a new trend or hashtag you can try. It would really be a shame if it was taken away," said TikTok-er Carrie Berk. Another popular TikTok star, Avani Gregg, said that "people don't realise that this app is a job. Literally anyone that's on it. It's also an app that lets people cope with feelings."
One of the biggest names right now is Zach King with over 46 million followers. He said that a shutdown will be terrible for many TikTok-ers who might not have a huge presence on other social media platforms.

We will just have to keep waiting for updates on Donald Trump's executive order—which also involves Tencent's WeChat. Will Microsoft's talks with the White House and ByteDance succeed, or will TikTok actually be banned for good in the United States? As of writing, TikTok and ByteDance have not responded to the executive order. What are your thoughts on Trump and his administration's decision to remove the Chinese app from the country?
For a complete beginner's guide to TikTok, click here.

| | |
| --- | --- |
| SHARE THE STORY | |
| Explore More | |