One of the best aspects about the fast-paced world that we live in is that things are constantly changing; every zeitgeist is different from the other. In many ways, that's a great thing! With the advent of technology and the need for new forms of entertainment, society is blessed with a plethora of fresh medium to experience and try. TikTok is a brilliant example—and it's for everybody.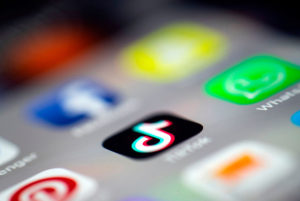 TikTok app icon
What is TikTok?
You know TikTok is massive when they have global offices in Los Angeles, New York, London, Paris, Berlin, Dubai, Mumbai, Singapore, Jakarta, Seoul, and Tokyo. According to the company, "TikTok is the leading destination for short-form mobile video". The app—which used to be Musical.ly before ByteDance took over in 2018—allows users to make and share videos ranging from five to 60 seconds Treat it like a bite-size version of YouTube, if you will. While TikTok is not new, it seems like more and more people are starting to use it; it has more than one billion downloads globally… so far.
In a way, TikTok is the international version of Douyin (also by ByteDance). It was revealed in January 2020 that Douyin—which is only available in mainland China and a completely separate app from TikTok—has more than 400 million daily active users. Available on both iOS and Android, TikTok comes with a massive selection of sounds and song snippets as well as the option to add special effects and filters. You can also add images and videos that you already have on your phone.
TikTok's popularity is apparent. Celebrities such as Jimmy Fallon, Mariah Carey, Justin Bieber, and Ashley Tisdale as well as entities such as the World Health Organization (WHO) are all on TikTok—for both fun and serious matters. Some songs even rose in popularity because of the dance challenges on the platform, including Supalonely by Benee, Say So by Doja Cat, and Sugar by Brockhampton. Whether you're looking for challenges, dance videos, magic tricks, or something funny, TikTok's the place to check out.
How to start?
1. Download the app and make an account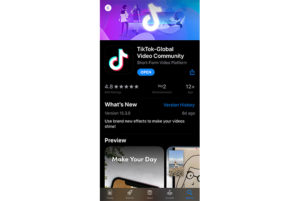 Search for TikTok on the App Store (iOS) or Google Play (Android). Install/download the app before you proceed to sign up for an account—which is rather easy and straightforward. There are two ways to approach this: i) use Facebook, Gmail, or Twitter for instant sign up, or ii) add username and password.
2. Set up your profile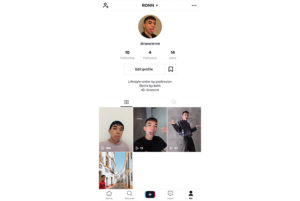 You will be at the For You page (sort of like the Explore page on Instagram) as soon as you're signed in. To see and edit your profile, tap on the icon at the bottom right corner where it says Me. Here, you can see your number of followers, the number of accounts you're following, and the number of likes you've received (when you have posts, of course). To add details to your profile, go to Edit Profile. You'll be able to change your profile photo, your name and username, as well as bio information. This is also where you link your Instagram and YouTube accounts with your TikTok data.
How to use?
1. Browse the video feed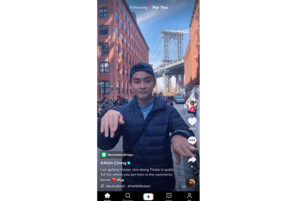 From your profile, tap on the Home icon to start watching videos. In the beginning, videos will appear by random because you have yet to follow any account. These random trending videos will then morph into more personalised content when you start to follow and interact with other accounts.
2. Start interacting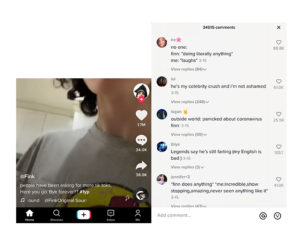 Speaking about interaction, these are some actions you can do. If you like a video, you can either tap on the heart icon on the right or double tap. If you have something to say, tap on the speech bubble below the heart icon to comment.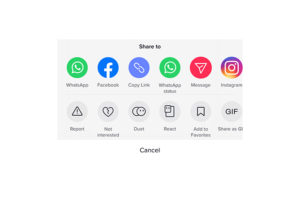 If you've seen TikTok videos on your friend's Instagram Stories, there are two possibilities: they either saved the video to their phone gallery by tapping and holding on the screen or they used the arrow icon to share on other social media platforms, including WhatsApp and Facebook. You can also follow accounts you find interesting by tapping on the icon with the plus sign. Want to see more videos from the creator? You can either swipe left or tap the account name above the caption on the bottom left corner. You're off to a great start!
3. Time to search for more videos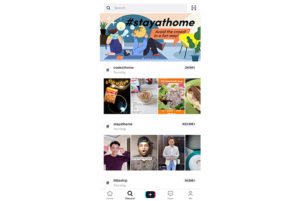 This is easy—all you have to do is tap on Discover at the bottom panel (the one with the magnifying glass). Know a song or TikTok-er? Type the keywords into the search bar. For example, if you type "Wannabe Itzy", you will get everything from users, videos, sounds, and hashtags related to Itzy and Wannabe.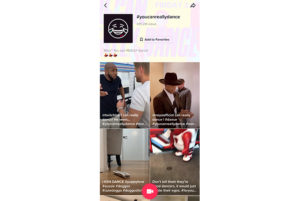 Not sure what to look for? The Discover page shows you all the trending challenges and hashtags, such as #stayathome (268.5 million views, as of writing) and the You Can Really Dance challenge (453.3 million views, as of writing).
Here's a special tip for you: to access a challenge or trend quickly, all you have to do is tap on the "Add to Favourites" bar.
How to post?
1. Set up and features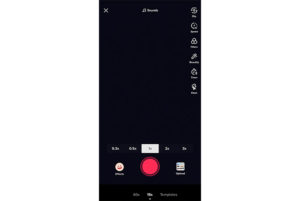 It's your time to shine! First, you have to tap on the centre icon at the bottom panel (the one with a plus sign as well as black background). Doing this will bring you into camera mode. On first glance, there are many options. You have Sound at the top as well as Flip, Speed, Filters, Beautify, and Timer on the right.
On the bottom left corner, you will see Effects and Upload (to insert existing images or videos from your phone) on the right corner. The massive red dot in the middle is for you to start recording, of course.
Timer: You have a choice between three seconds and 10 seconds. This allows you to film hands-free.
Beautify: Smoothen your skin or remove blemishes with this AR (augmented reality) feature.
Filters: You can switch between a variety of camera colour filters—depending on the subject of the video.
Speed: There are five speed options—0.3x, 0.5x, normal, 2.0x, and 3.0x.
2. Add sound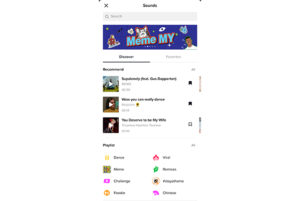 One of the most important and fun aspects of TikTok is the sound. As mentioned, you will find the Sound feature on the top centre of the screen (it has a music note so… not too difficult to spot). Tapping it will bring you to a page full of wonder—in the form of sounds, of course. Choose sound effects and songs that you'd like to feature in your video. The Recommend section highlights some of the most popular options at the moment whereas the Favourites section show all the sounds that you saved. Have something in mind? Look for it in the Search bar with the relevant keywords. Dance to Kesha's Cannibal or lip-sync to BTS's On. The possibilities are endless. Truly.
3. Add effect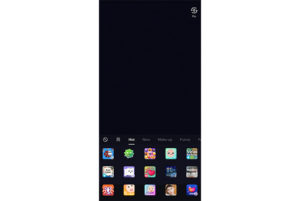 TikTok has a massive collection of AR (augmented reality) filters for you to play with. Tap on the Effects icon at the bottom left corner for special effects. These can work for either your face or your surrounding. What if you run out of options? Well, that's not happening.
4. Let the recording begin
Once you've chosen everything you need, it's time to press record. The great thing about TikTok is that the app allows you to record in segments—if you don't want to have a one-take video. How? All you have to do is hold and let go whenever you it's time to stop. Repeat these steps until you're satisfied. Make sure to utilise the timer, if necessary.
5. Post-production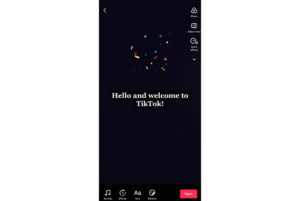 When you're done and happy with you've created (great job!), you have the opportunity to tag other accounts, put in hashtags, and insert a caption. Sounds familiar? Here, you are also allowed to add text and stickers. For example, Dr. Joyce does this very well with her videos on dermatology and skincare. Press Post when it's good to go! Wow.. again, brilliant work getting here!
What else should I know?
1. Do a duet (or two) of your dreams
One interesting feature on TikTok is Duet. If you've stumbled upon TikTok posts with two different videos playing side by side, that's a Duet. Here's how you do it: look for a video you'd like to work with and tap on Share button for sharing options. It's easy to spot the Duet icon at the bottom.
2. You can make your account private
If you don't want anyone else to see your videos on TikTok, you have the option to set your account to private. Just tap on the Profile icon and look for the icon with three dots. This is where you can switch your account to private so others need your approval to follow you. In addition to that, there are many privacy options for you to check out.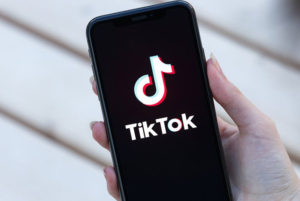 Photo by Shutterstock
TikTok can be really fun and addictive but also very informative at the same time. Now that you know all the steps to start, why not give TikTok a go? For starters, check out TikTok creators such as Issabelle Semanjan, Neil Shibata, and Jeffrey Chang. There are some really popular Malaysian stars on TikTok too; such as Alvin Chong, Dato' Calvin khiu-Mk, Elizabeth Tan, Eric Lau Lofstedt, and Marion Caunter. Go now—be on your merry way with the *woahs* and you might just be the next TikTok superstar.