What are you planning to do for the next two weeks of self-isolation? As we are all responsible citizens, everyone should be adhering to the Movement Control Order (18 – 31 March 2020) as given by the government. But this isn't just Malaysia. This is a situation that the entire world is facing together, as one. We are all fighting the COVID-19 pandemic as a united team and we are all practising social distancing as well as regularly washing our hands for the sake of everyonen: ourselves, our families, our friends, and everyone else.
We've listed many things that you can do at home but if that's not enough, these super cool apps are some brilliant options to consider—wherever you are in the world:
1. Houseparty
Houseparty
This app allows you to connect with anyone you want to, wherever they are. The face-to-face social network alerts you when your friends and family are on the app just by announcing "(insert name) is in the house". If you can't hang out in person, thenn this is the perfect app to stay connected, "face-to-face". After all, "human connection is critical and worth the effort".
What can you do on Houseparty? For starters, Houseparty teamed up with The Ellen Degeneres Show to bring Heads Up! to the app. Other games include Chips And Guac, Trivia, and Quick Draw. Basically, you get all the fun with each other without needing to be together, physically. You can add friends and send them notes or even Facemail.
Houseparty is available on mobile for iOS and Android as well as desktop for macOS and Chrome. For more information, visit this website.
2. Draw Something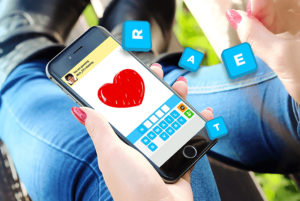 Draw Something
Launched in 2012, Draw Something is definitely an app that many have heard about, or even tried. The premise of the fun app is simple. One player draws and the other guesses, and then they take turns. "One coin" means the word is easy to guess and "three coins" mean it's a tad more difficult.
A selection of scrambled letters and blank spaces will appear on the screen. When the session is over, you can actually watch the entire process (a stroke by stroke replay of the drawing). Draw Something is easy and exciting. The best part about it is that time passes really quickly and self-isolation wouldn't be much of an issue. Oh, and you also don't need to be great at drawing!
Draw Something is available on iOS and Android. For more information, visit this website.
3. Duolingo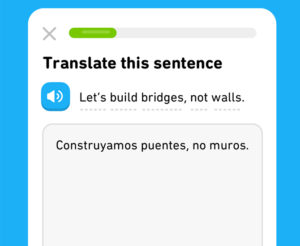 Duolingo
If you're looking for something productive to help you pass time—and learn a language or two—Duolingo matches that description pretty well. It's a really fun way to master languages. There are more than 30 languages to choose from, including: Korean, Japanese, French, Spanish, Italian, Arabic, Dutch, Mandarin, Swedish, Russian, and Latin.
How does Duolingo work? The app (there's also a desktop version) allows you to get personalised learning with progress-tracking. This means that you get to decide how fast or slow you want to go—how much time you want to take with a level before going to the next. It's a helpful app to assist you with writing, listening, and reading your chosen language. Try Korean to understand Crash Landing On You and Itaewon Class or Spanish for Elite without needing the subtitles.
Duolingo is available on iOs and Android as well as on desktop. For more information, visit this website.
4. iKaossilator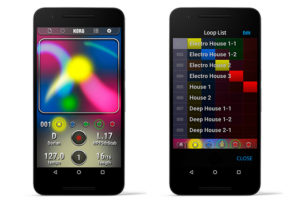 iKaossilator
Why not make your own music at home during self-isolation? The app by Japanese maker of synthesisers and electronic instruments Korg comes with 150 integrated sounds as well as gesture-based controls. It's basically a palm-sized synthesiser. The app uses an intuitive X-Y Touchpad to provide musical control and placing modern music-making in your hands. Literally.
It's rather easy and fun to use! Simply stroke, tap, or rub the screen with your finger to play music, and control loops in real time to be your own DJ. Proud of your masterpiece? You can even share your sound on SoundCloud for the world to enjoy.
iKaossilator is available on iOS and Android. For more information, visit this website for iOS and this website for Android.
5. PUBG Mobile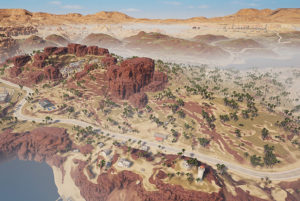 PUBG Mobile
Also known as PlayerUnknown Battlegrounds, all you need to do in this free survival shooter game is, well, survive. You will be dropped on an island with other players (up to 100), as well as parachutes, and loot buildings so you have adequate gear.
You can also play solo or be in a group (up to four players). The best thing about PUBG is that it is really addictive, and there's no better time to be hooked on games. The HD graphics are amazing and the 3D sound will have you immersed in no time. There are also daily challenges and events so you will never run out of things to do.
PUBG Mobile is available on iOS and Android. For more information, visit this website.
Try all these apps and have fun. After all, it's best to make the most of the time you have at home. The COVID-19 pandemic might be worrying but these suggestions will help put your mind at ease. Again, please stay in unless you really have to go out, and practise social distancing (at least one metre apart).
For more fun things to do while at home, click here.
| | |
| --- | --- |
| SHARE THE STORY | |
| Explore More | |