The Samsung Galaxy Z Flip4 is undoubtedly a pretty phone, but aesthetics aside, does it do the job and is it worth the RM4,099* price tag? Read on for this first-timer's review.
There's an easy appeal with foldable phones. For some, it might equate to better productivity with increased efficiency. For others, it's cute and unique. For me, the nostalgic factor plays the strongest tune. Growing up, Japanese flip phones looked cool (compared to a sturdy Nokia 8250). Later on, American TV shows and movies played it up further, with protagonists going about their day, flipping their Motorola Razr phones. So, when Samsung first unveiled the Galaxy Z Flip, my eyes (possibly) sparkled at the shiny new foldable, born anew with features more advanced than its Y2K predecessors. And then, the opportunity came to test out and review the latest edition: the Samsung Galaxy Z Flip4. 
Lifestyle Editor Natalie had previously reviewed the Samsung Galaxy Z Flip3, and the upgrades in the 2022 version seem minimal in comparison. Ahead, I break down some of my favourite bits about the Samsung Galaxy Z Flip4 while making some minor comparisons based on tech specifications. 
BODY, BUILD AND DESIGN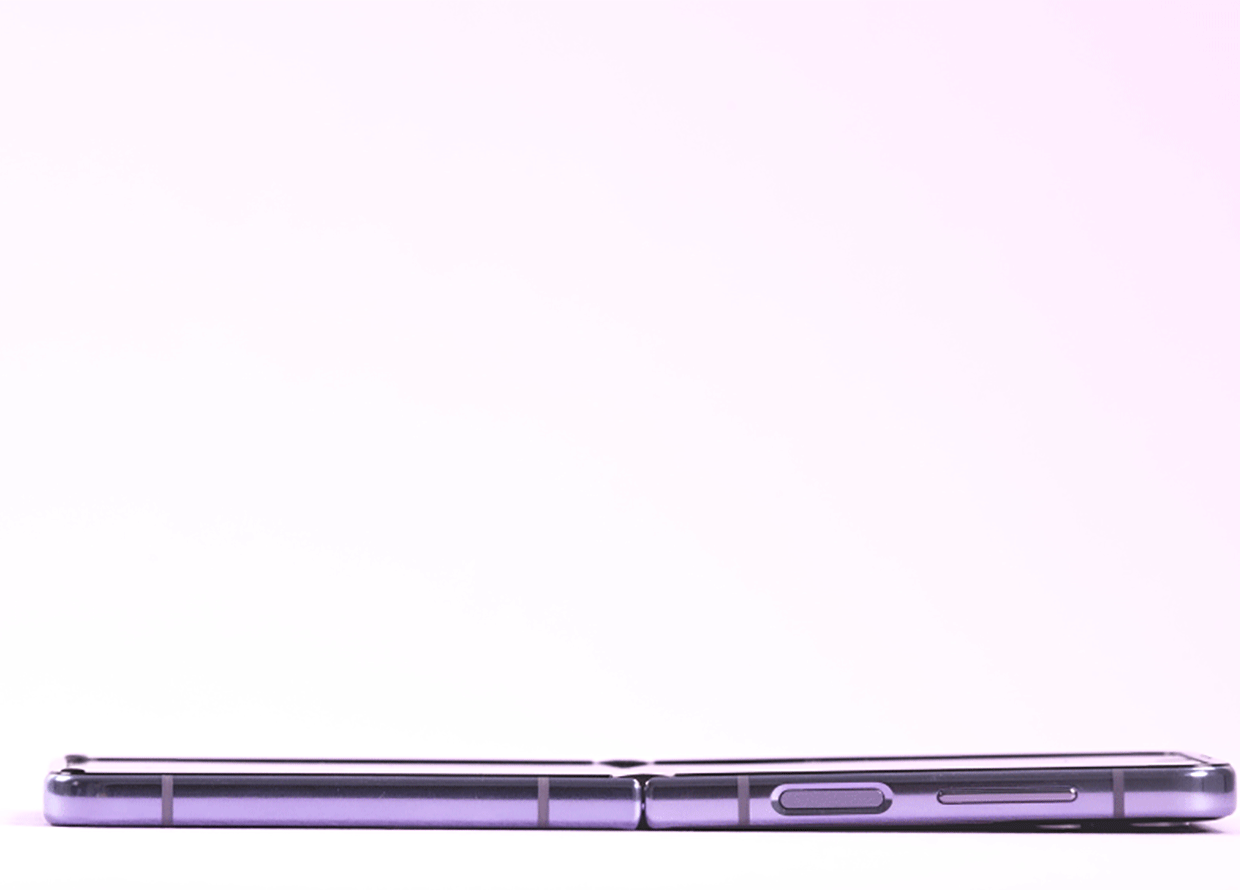 At a glance, it looks exactly like the Samsung Galaxy Z Flip3, but in actuality, it's slightly narrower, has a slimmer hinge, and with thinner bezels around the screen, the display looks a teensy more expansive. Overall, it sports a contrasting hazed back glass, complemented by glossy Armor Aluminum frames and hinge. 
Weighing in at 187g, the phone, as Samsung calls it, has significant pocketability, which is a tick in my list of 'pros' as it fits in my smaller handbags. Generally, I love how it fits in the palm of my hand, and while I'm unable to flip it open one-handed (yet), I'm assured the hinge has gone through strenuous durability tests to withstand over 200,000 times of folding and unfolding. The unfolding part, by the way, opens silently too. 
Other things to note: It's water-resistant (at the same IPX8 rating) but still not dust-resistant.
DISPLAY(S)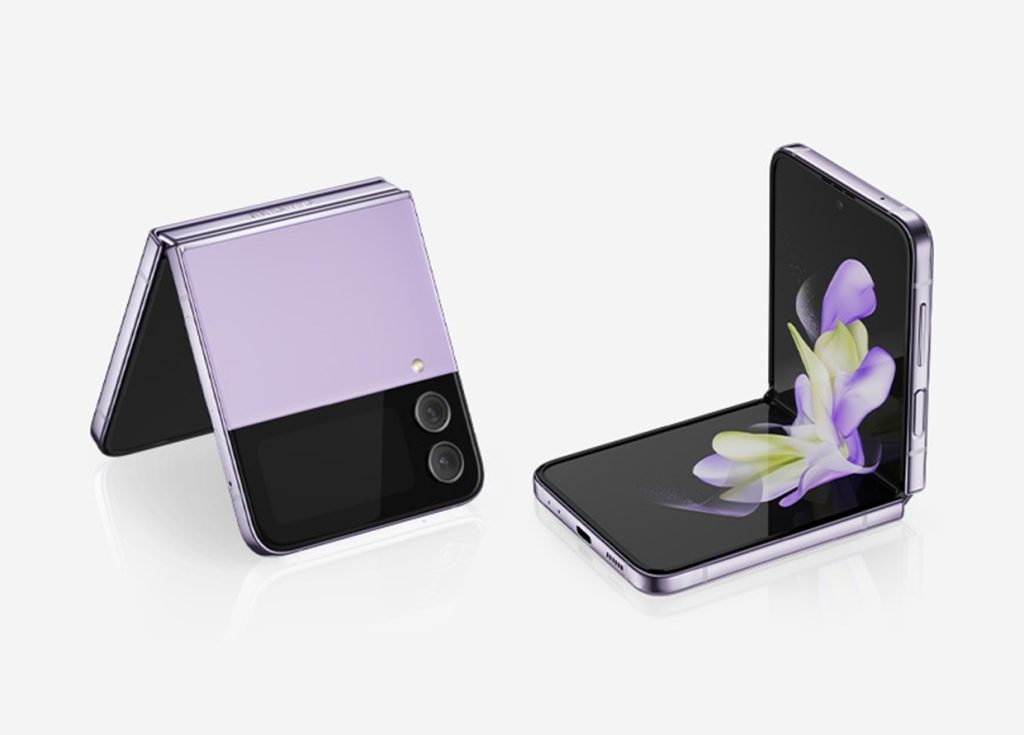 The Main and Cover Screen both boast Corning® Gorilla® Glass Victus®, which Samsung claims makes the Galaxy Z Flip4 extra durable and shock-resistant to drops. Fortunately, I will take their word for it and not put that to the test. But the 6.7-inch FHD+
Dynamic AMOLED 2X Infinity Flex Display, with its high 120Hz adaptive refresh rate, is a thing of beauty to look at—to the point where it's oftentimes easy to miss the appearance of the hinge's crease. 
When looking at the phone straight-on, I honestly don't see the crease, but I do spot it at certain angles though it doesn't bother me much. What did peeve me a little during my first two weeks with it was the feeling of the crease on the screen when I happened to swipe over it. It's slight, but it's there. To be fair, the chances of that happening is low, since even most mobile games place the controls at the opposite ends of the screen and not in the centre.
Moving on to the Cover Screen—the dimension remains at 1.9 inches with a Super AMOLED display. 
CAMERA(S)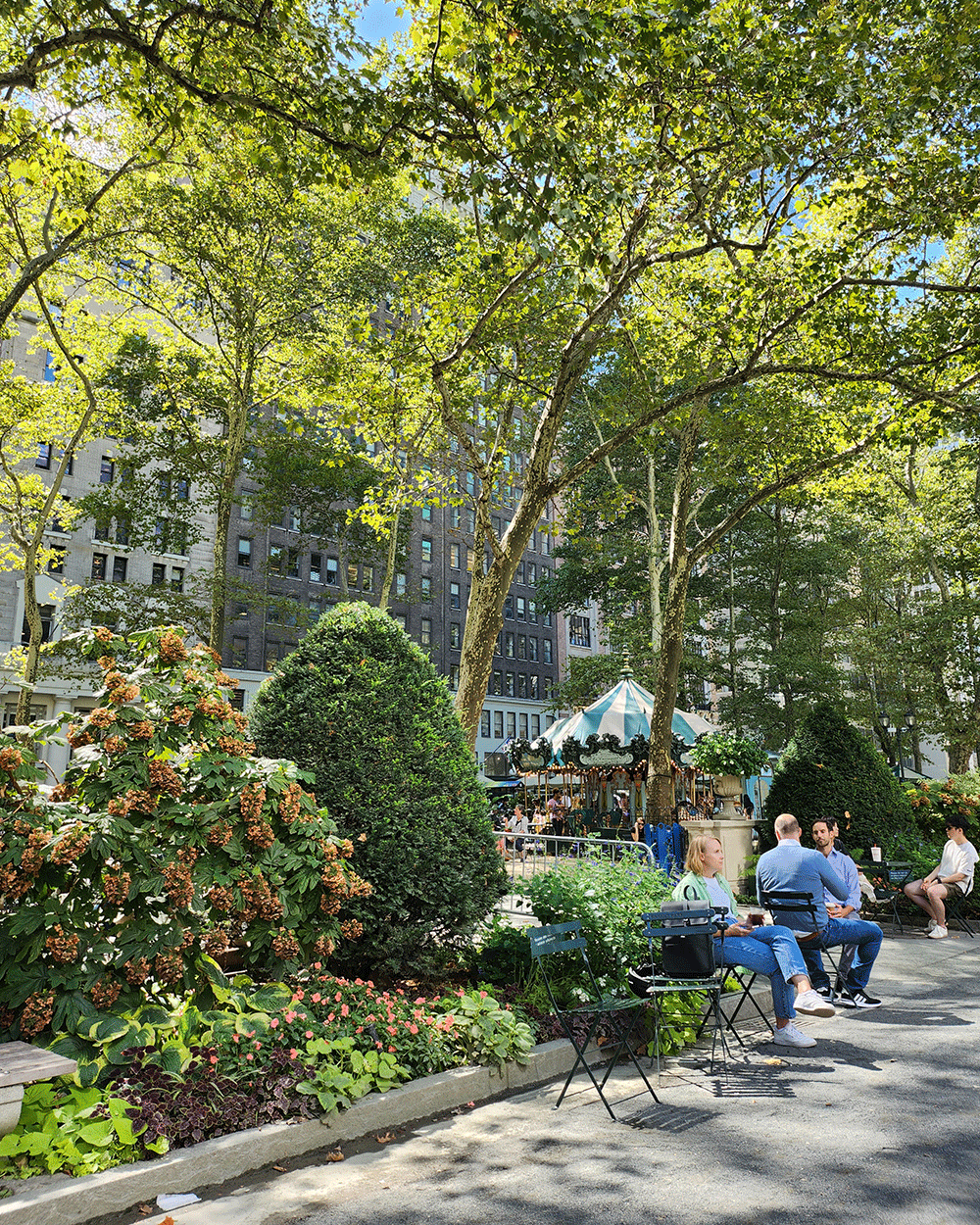 On the surface, it sounds like the same cameras: a 10MP selfie camera, 12MP Ultra Wide camera, and another 12MP Wide-angle camera. But Samsung has actually upgraded it with a 65 per cent brighter sensor powered by the Snapdragon® 8+ Gen 1 Mobile Platform. As a result, in human language: photos and videos look sharper and more stable, even under low-light conditions. Unfortunately, there's still no telephoto in sight, though the digital zoom does suffice for most needs (except at a concert with a non-VIP view). 
True enough, photos and videos look crisp, high contrast and robust in colour. While it works on most occasions—who need photo-editing apps with what the Galaxy Z Flip4 can do—I did personally find some photos overly saturated for my liking. And that result is hard to downplay, even with apps. Of course, there's always Pro mode for those who prefer more control over the camera.
As for the 10MP selfie camera, it's pretty decent even under dim lighting—just "stay still" for a second or two and let the image processing do the rest. But there's no real need to use the selfie camera when this foldable phone lets you take photos with its main camera from various angles—and you can check how it looks via the Cover Screen! 
BATTERY LIFE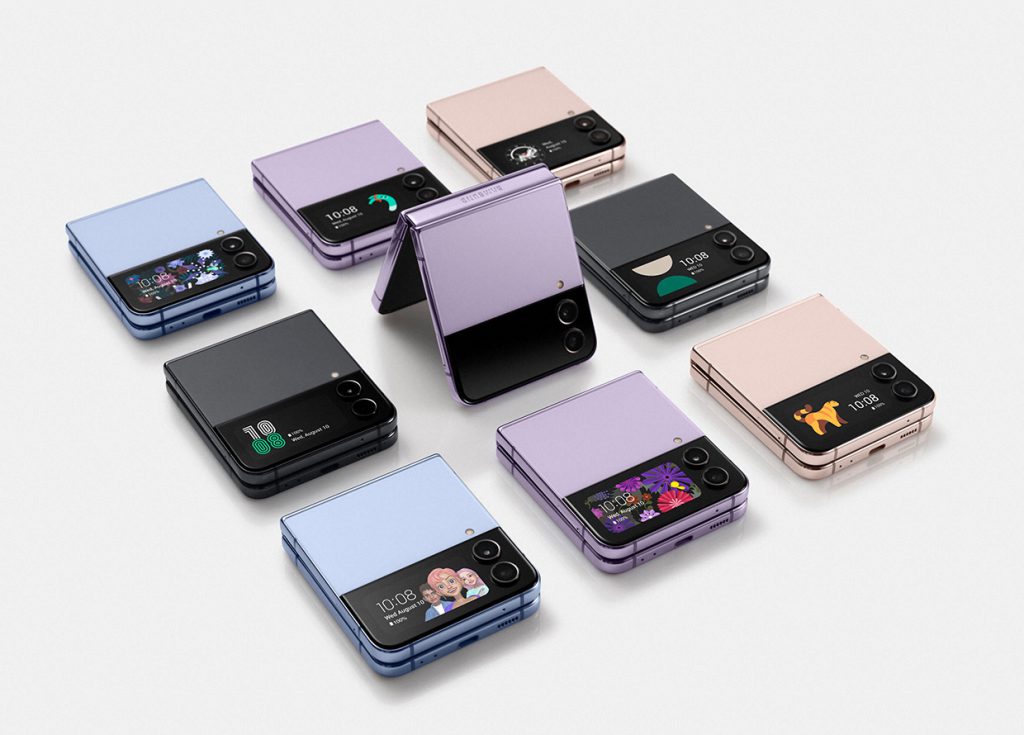 One of the most significant upgrades from the Galaxy Z Flip3 is that the Galaxy Z Flip4 has a larger battery at 3,700mAh (versus the previous 3,300mAh). That being said, it essentially lasts a day for me with medium to heavy usage, meaning: gaming, watching YouTube, plenty of scrolling through Instagram and TikTok, as well as the typical web- and text-based uses. I can survive till the end of the day, so it's a high passing mark for me. In addition, the Galaxy Z Flip4 supports Super Fast Charging, a.k.a 50 per cent charge in around 30 minutes with the 25W adapter (sold separately). 
FEATURES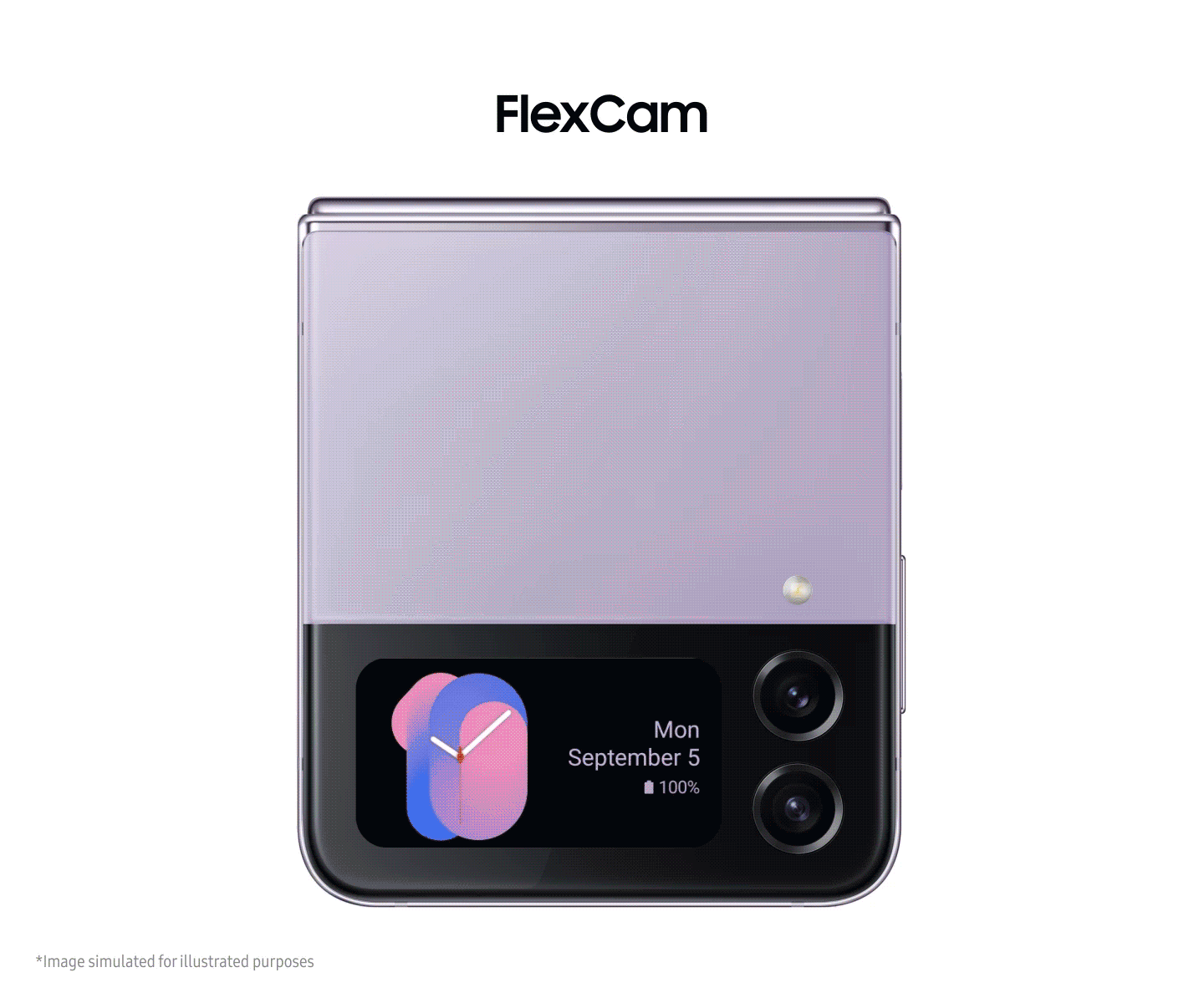 The Samsung Galaxy Z Flip4 is, after all, a foldable phone at its heart and most of the appeal comes from the things you can do with that versatility. As a budding photographer on the personal front and having a job that includes creating Reels regularly, my favourite thing about the Galaxy Z Flip4 is that Cover Screen. It's small but does so much in Flex Mode (when it's half-folded). 
In Flex Mode, the Cover Screen acts as a preview screen slash viewfinder for the main camera. If I'm taking a hair tutorial video, for example, I don't need to use the 10MP selfie camera but the better 12MP Wide camera. For group photos, I can quickly prop it at a distance and still see the Cover Screen, ensuring everyone's in the frame. 
(However, the following hair tutorial was shot with the selfie camera and the quality turned out way better than I expected.)
View this post on Instagram
Both of those instances can be activated with the Palm gesture to snap a photo or start recording, without me needing even to touch the phone. Tip: To quickly launch the camera when it's folded, QuickShot brings it out by just double-clicking the side key. QuickShot on the Galaxy Z Flip4 also allows you to view the photo in the actual ratio—simply double tap on the Cover Screen.
On the Main Screen, Flex Mode lets you do a variety of things, such as allowing a split screen so you can do two things at once. Bear in mind that not every app has this optimised with a special layout or made available, though enabling Labs under Settings will 'force' Flex Mode to happen, regardless. I might not have figured it out yet but looking at the Gallery in Flex Mode brings out a touchpad, which I thought would be great for editing. But all I've managed to do with it is use it like a laptop's trackpad—swiping from one photo to another and zooming in and out of it. A software update in the near future could change that up.
VERDICT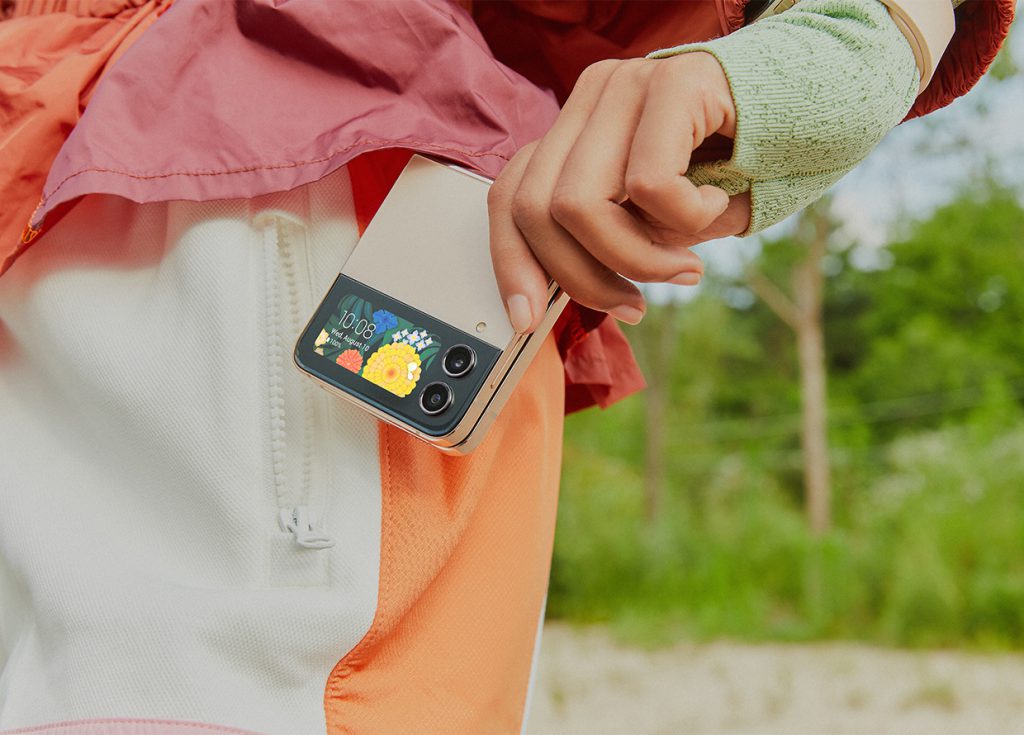 The Samsung Galaxy Z Flip4 is a fun phone with high novelty points. It's pretty, cute and does the average of what you would expect from a smartphone today. But if I'm going to be honest, it's especially great for social use—content creation (but maybe not the next blockbuster), snapping photos and videos for memory's sake or social media, and keeping in touch with loved ones. Even gaming on the Galaxy Z Flip4—tested with the heavy-graphics, open-world RPG game, Tower of Fantasy—was a breeze in terms of the graphics and performance, though it did knock off 15 per cent battery life with just 30 minutes of gameplay. So, should you upgrade from the Galaxy Z Flip3? Not necessary since it's minimal refinements. Is it worth popping your foldable phone cherry? If you're not looking to do more than everything above, it's a fun phone to have, with the range of customisation tools at your disposal.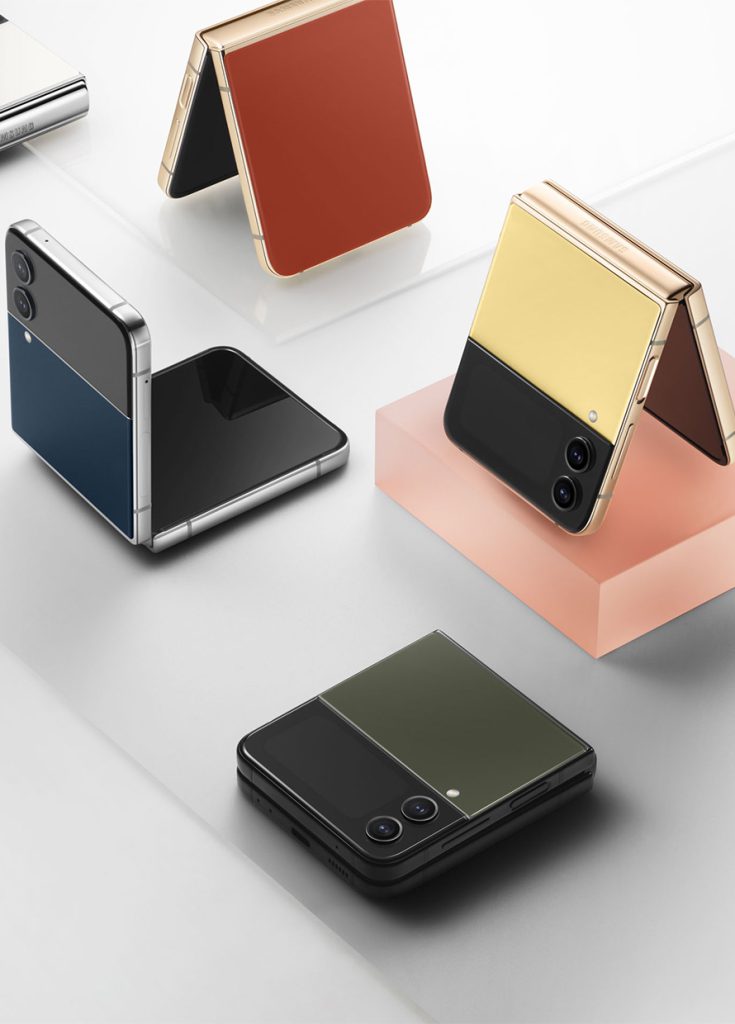 PROS: Cute size, large main screen that can be folded in half, decent main camera, useful Cover Screen, water-resistant, zippy performance.
CONS: No telephoto lens, battery life could be better, the feeling of the crease in the middle of the screen.
*The Samsung Galaxy Z Flip4 starts at RM4,099 (128GB); differing prices are according to the chosen storage option. It's available in four colourways: Graphite, Pink Gold, Blue and the signature Bora Purple. Alternatively, there's the Bespoke Edition which provides 75 unique combinations.
For more information or to purchase the Samsung Galaxy Z Flip4, head to their website.
| | |
| --- | --- |
| SHARE THE STORY | |
| Explore More | |