In a world that revolves so much around smartphones, the question is: Are tablets still relevant? Kids and their parents both do, of course. Artists and designers do, of course. Who else? Personally, I've always wanted one since my university days (let's not do any math right now to reveal my age, please) and then I finally got one last year to do most of my wedding planning, video editing, gaming as well as to watch videos.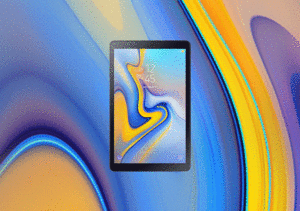 At 12.9 inches, however, I rarely take it out, which is why when I received the Samsung Galaxy Tab A 10.5 for this review, a couple of epiphanies came to mind. Its sheer size (8mm thin) and weight (534g) made it easy to tote around and since it can use either/both Wi-Fi and SIM card (supports LTE Cat 6), I could stay connected 24/7.
While I'd presume the Tab A 10.5 is made with families in mind, considering the system boots up with an inclusion of a Kids Mode icon, I essentially found it useful for surfing websites, watching YouTube, games and my favourite, reading e-books. Kindle is popular but if you have a tablet this size, this light, and this powerful, why not go for an all-rounder, right? Yes, equipped with 3GB of RAM, its performance was smooth, fast and lag-free.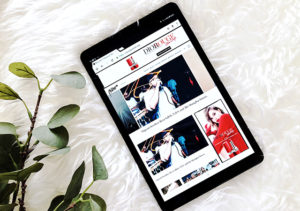 Better yet, another plus point of the Tab A 10.5 is its battery. Packed with a 7,300 mAh battery pack, I could be doing all the above mentioned in half a day and be left with 60 to 70 percent battery left. The official numbers, however, state it could last up to 15 hours of video playback on one charge and its Fast Charging capabilities mean it could reach 100 percent in 3.5 hours.
Thus, there are many factors that make the Tab A 10.5 a worthy contender in the battle of tablets but it's also lacking in some. Facial recognition doesn't seem up to par — even under natural lighting conditions — and without a fingerprint sensor, I was left to the more traditional 'Key in pin'. The 8-megapixel rear camera is decent but might be lacking that low-light capability Samsung smartphones are usually so proud of — but then again, not many people expect to take stunning photographs with a tablet.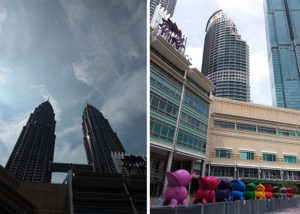 And so, let's look back at the question in my headline: Who is the Samsung Galaxy Tab A 10.5 made for? After my time with it, I'd say it's not for the artists and designers. I'd say it's for the kids and parents; it's for the people looking for a tablet to entertain, especially since it's also equipped with four speakers in each corner of the device with support from Dolby Atmos. Use it to read, play games, watch videos, social media, surfing web pages and the like. Beyond that, you're better off with the higher spec models.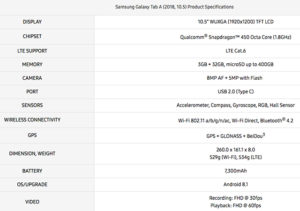 The Samsung Galaxy Tab A 10.5 retails for RM1,699. For more info, visit the Samsung Malaysia Online Store.
| | |
| --- | --- |
| SHARE THE STORY | |
| Explore More | |