"Note fans are Samsung's most loyal," said DJ Koh, President and CEO of IT & Mobile Communications Division, Samsung Electronics at the unveiling event late last night. And the biggest reason for this is the ease of using the S Pen with a smartphone. The latest Galaxy Note9 delivers more than just a new and improved S Pen. Here are a few of its new key features, in descending order, that's making a lot of people really excited for it.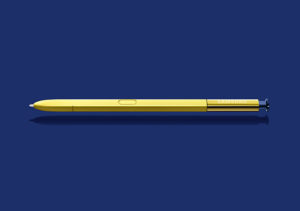 1. S Pen
The highlight of using a Note is also this series' biggest upgrade. The S Pen now comes with Bluetooth Low-Energy (BLE) support which means you can use it to take selfies and group pictures, present slides, pause and play video, and more – with just a click of the nifty pen. There's a chance you'll be able to do even more later this year as Samsung will allow developers to integrate this feature into their apps.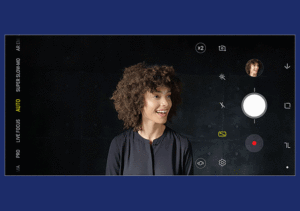 2. The camera
Samsung has always been a strong advocate of their cameras. Their last flagship, the Galaxy S9, was a good testament of this during our review with it. For this model, they claim it's their most intelligent camera. Generally, it's the same as the Note8 as both sports a 12-megapixel rear camera. The technology, however, is better.
– Scene Optimiser automatically detects the subject of the photo, classifying it into one of 20 categories and then optimising the settings.
– Flaw Detection will immediately notify you if there's something wrong with the shot you just took ("Someone may have blinked", a smudge on the lens, backlight and more) so you can quickly retake it in the moment.
– Better lowlight capabilities now with advanced noise reduction technology and a Dual Aperture2 lens.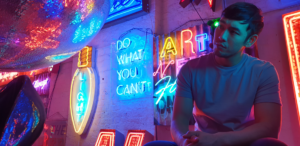 3. All-day battery
The Note8 was equipped with 3,300 mAh. The S9, 3,000 mAh while the S9+, 3,500 mAh. The Note9 beats them all with 4,400 mAh, claiming it'll last from morning to night even if you text, talk, play games and watch movies.
4. Storage
If you're like us, you probably take too many photos and videos than humanly possible – although that's probably generally human today. The Note9 has bumped up its internal storage options to either 128GB or 512GB. Its predecessor offered 256GB max with support for MicroSD up to 256GB. Note9's microSD support allows up to 512GB, which means if you take the highest tier of everything, you could be holding a phone with 1TB of space.
Side note: If you're wondering about the S9 and S9+, they only supported 64GB internal storage and MicroSD support up to 400GB.
5. It's fast and powerful
If you choose the 128GB option, it comes with 6GB of RAM. The latter 512GB comes with 8GB of RAM. Beyond that, it's fitted with cutting-edge 10nm processor and support for the fastest network speeds available in the market (up to 1.2 gigabits per second) to stream and download videos, or play games.
6. Colours
Midnight Black and Metallic Copper with matching S Pen, and Ocean Blue with a Yellow S Pen.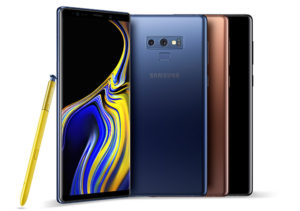 7. Release date in Malaysia
24 August 2018. Pre-order period is from 10 – 19 August 2018 with special deals here.
8. Price
Model

Memory

Colour

RRP (RM)

Galaxy Note9

128GB

Ocean Blue

Midnight Black

Metallic Copper

RM3,699

512GB

RM4,599
9. What else can you do with the S Pen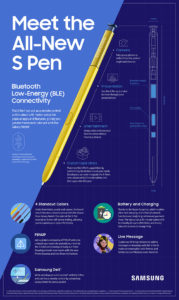 For more info, visit Samsung Malaysia's website.
| | |
| --- | --- |
| SHARE THE STORY | |
| Explore More | |