What better way to try out the new Samsung Galaxy S9 than on a holiday where I can really put its camera to the test?
There are many things I look for in a phone but if I had to pick one, it'd be the quality of the camera. I can't be the only one who thinks like that seeing that a lot of brands these days really invest in that area too. Samsung is one of these said brands and after the recent unveiling of its latest Galaxy S9, I had high hopes. After all, they chose the tagline "The Camera. Reimagined" for this flagship model. I tested it out for two weeks—especially the key features that caught my interest—and here's my verdict.
Side note: All the photos in this article (except of the product) was taken with the Samsung Galaxy S9 and are unedited.
THE CAMERA — 4.5 / 5
Before I begin on this favourite topic of mine, I must say one thing: You will be absolutely spoilt with the screen. The bright 5.8" Curved Super AMOLED screen—the same specs as the one fitted on the S8—makes everything on its display look dripping with vivid colour—so much so I was worried the photos wouldn't look as amazing if viewed on a different medium. My worry was for naught. Technically speaking, the S9, like its predecessor, is fitted with a 12-megapixel rear camera but the addition of the Super Speed Dual Pixel sensor and a new Dual Aperture lens (this one's for better low-light photos) does make a difference. It's faster to focus and snap. Photos look sharper and hold more colour as seen in real life. This applies at night and even when the lighting conditions are less than ideal.
CAMERA EFFECTS — 5 / 5
This includes the AR Emoji (fun though I can do without); Beauty Face (goodbye poor complexion and hello a whole gallery of selfies - makeup options included); the option of Wide Selfie (for #wefies but not attainable in a jiffy based on personal experience); Live Focus (very handy tool to automatically blur out the background for a depth-of-field effect); Pro Mode (for professional phone-o-graphers who prefers to control everything); Panorama (quick, easy to use, 10/10 would use again); Food Mode (adds a controllable tilt-shift effect which #foodies would appreciate); and the Snapchat-like facial filters. Have I mentioned that this phone is great if you love taking selfies?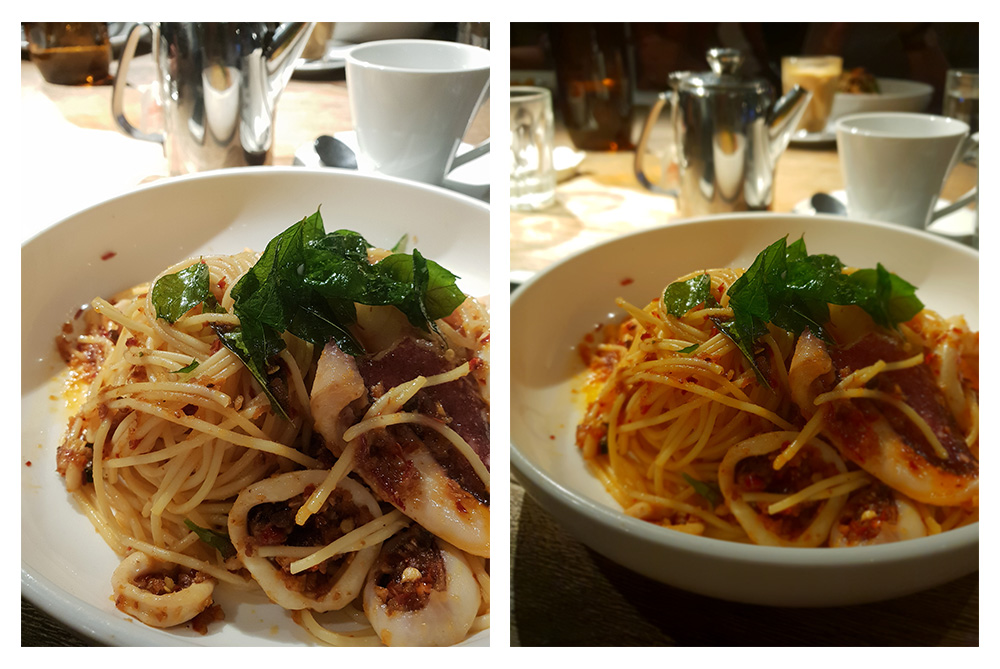 THE SUPER SLOW-MO — 4 / 5
I believe this was made for social media sharing. It's a fun idea but personally, I hope they improve it and extend the function to wider shots. It only works when the subject is probably five feet or so in front of you. It didn't work when I tried it on a speedboat shooting across me from the harbour. It didn't work on the fish under the poor lighting conditions of an aquarium. It didn't work on a 'noisy' background of the swaying trees above me. I believe it's best used when it's a mid-shot of a person. 
SECURITY FEATURES — 3.5 / 5
In terms of variety, there's a handful of options for you to lock up your S9. Password. Pin. Pattern. Fingerprint (where the scanner has been moved to a better place in this model). Iris scan. Face detection. The fingerprint scanner works brilliantly. The position is fine. The scanners for my eyes and face, however, weren't so user-friendly. Granted, it did give a disclaimer that it won't really work if you're wearing glasses (please remove them) or contact lenses. Unfortunately, I'm not blessed with 20-20 vision.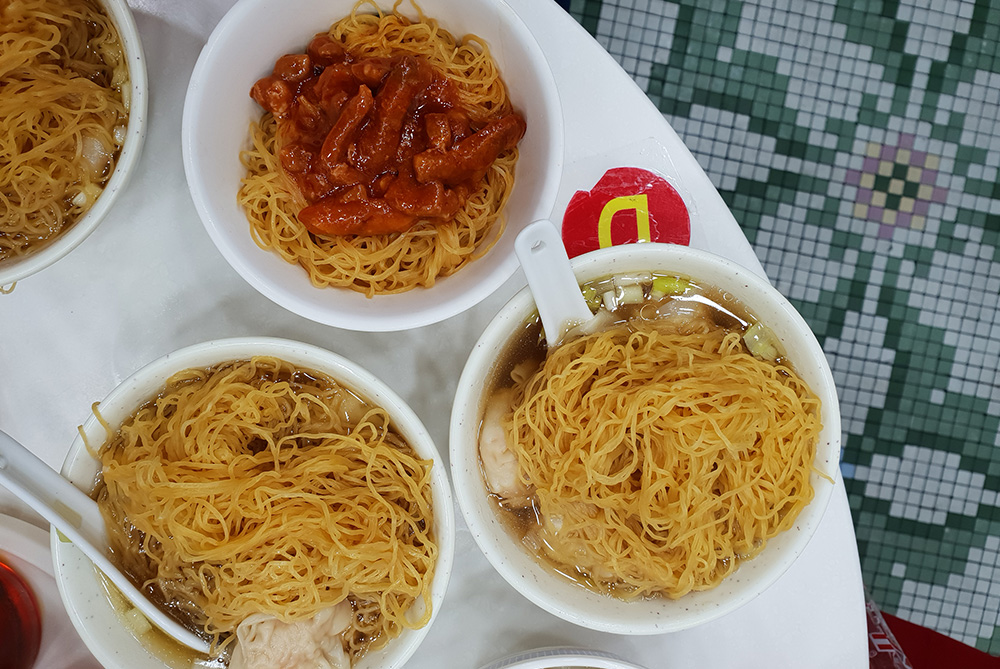 BATTERY AND PERFORMANCE — 4.5 / 5
Considering everything that has been packed into this sleek-sized smartphone, it sure packs a punch—without compromising its juice. I can easily last a whole day with it. However, this is based on me using it for taking photos and videos, browsing social media (including Stories), less than an hour of playing games on it and other basic use. No heavy gameplay or YouTube bingeing (though the sound quality is amazing as the stereo speakers are tuned by AKG and complemented by a surround sound system with Dolby Atmos technology). Starting and switching between apps is a smooth experience—thanks to a more powerful chip—so no complains there either. 
FINAL VERDICT — 4 / 5
All in all, the new Samsung Galaxy S9 is a phone made to please the masses, but more so for those with a penchant for photography and social media. It's a good size and a good fit with its set of features. But rather than an all-new model, it's really a mega-improved version of the S8. Then again, maybe Samsung is saving something bigger for the upcoming Galaxy Note 9. 
The Samsung Galaxy S9 retails for RM3,299. For more info, visit Samsung Malaysia's website.