Having arrived in Malaysia late last year (and just in time for Christmas), the new iPad Pro was like every shiny new gadget. It was full of promise. It was sleek. And for a lot of people, it also sounded as tempting as it was expensive. We've all read about its new features and specs. Three months in, I can officially say it's worth it for the people of the arts—the artists, the video people, the photography people, and even those who deal within the technicalities of the tech industry. 
Entertainment purposes aside, the App Store offers a host of apps that can do the work that these professions (or hobbyists) do. From Lightroom Mobile for photo editing to iMovie for video editing to Procreate for art, there's so much you can do it on the iPad Pro, especially because it's such a powerful tool. In fact, some tests have shown it to be more powerful than some of the MacBook Pros. 
Side note: We're still waiting for the full version of Adobe's Photoshop CC to be available on the iPad Pro (it'd further elevate the iPad Pro as a game-changer). Adobe and Apple mentioned the release should happen sometime this year but there have since been no updates.
That being said, as I mentioned above in the video, the iPad Pro, at 12.9-inch no doubt, is not a laptop replacement for all—it depends on the nature of your use or work. It would be safer for me to call it a laptop alternative. For the general public, it applies more to those who are always on the go and/or for travels. It's light, it's slim and it has a great battery life for pretty much an all-day use. Or at least half a day if you're spending that "half a day" watching movies or playing games non-stop. I've tried that on a weekend and even then, it only went down to 30 per cent. Mind you, the game I was playing was switched on the highest level for the graphics and it was still so smooth.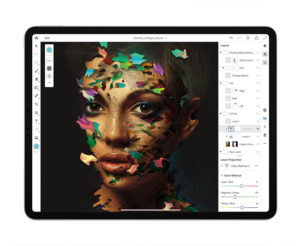 ipad pro adobe photoshop cc
Speaking of graphics, that Liquid Retina display does justice to everything the iPad Pro has to show, and that works great not just with the videos and games you play, but while creating a piece of art on an app, editing the highlights and shadows (to name a few) of a photos, you name it. To complement all that, an Apple Pencil is a must-buy accompaniment. The upgrade now sees it capable of being magnetically attached to the side of the iPad Pro so that it can be kept in plain sight as well as to charge wirelessly. However, it's attached magnetically so do expect it to fall off if you accidentally knock it off with the edge of the drawer as you'll picking it up. #truestory
For those expecting to do a lot of typing, getting the new Smart Keyboard might seem inevitable. What I like about it is how it has added an additional "line" for you to prop the iPad Pro up. So essentially, the previous one would prop it up at an almost 45-degree angle. Now, there's another option to prop it up at an 80-degree-ish angle for a better eye-level view depending on how you're sitting. 
Side note: The iPad Pro uses a USB-C to charge and there's no headphone jack, in case you're wondering.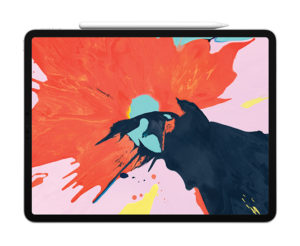 ipad pro 2018 review
My other favourite feature about the iPad Pro is Face ID. It works fast, regardless of how strong the lighting is and regardless of which way you're holding the iPad Pro. Sometimes it really is the little details that make a difference. In this case, it just makes the experience more user-friendly and fuss-free. And that pretty much sums up my entire experience with the iPad Pro. If you have any more questions, feel free to let us know in the comments or drop us a DM via Facebook or Instagram.
Pricing details in Malaysia
12.9-inch iPad Pro starts at RM4,349 for the Wi-Fi model and RM4,999 for the Wi-Fi + Cellular model. 

The second generation Apple Pencil will be available for RM549

The new Smart Keyboard Folio is available for RM769 for the 11-inch iPad Pro and RM869 for the 12.9-inch iPad Pro.

A new Smart Folio for iPad Pro is available in a variety of colours for RM329 for the 11-inch iPad Pro and RM419 for the 12.9-inch iPad Pro at apple.com/my and Apple Stores. 
A wide assortment of Apple-designed USB-C accessories that supports iPad Pro is available at apple.com/my and Apple Stores, including a new USB-C to SD Card Reader and USB-C to 3.5 mm Headphone Jack Adapter.
For more info, visit Apple Malaysia's website.
| | |
| --- | --- |
| SHARE THE STORY | |
| Explore More | |