The iPhone XS Max is Apple's biggest iPhone yet and while it's all sleek and shiny, the question remains: Is it worth the RM5,399 (or above) price tag?
For the second year in a row, Apple unveiled three shiny new iPhones: The iPhone XR, XS and XS Max. All three are a mouthful to say and all three caused a slight confusion as to how similar and dissimilar they were, apart from the hefty price tag, to which we have answered here. But the most premium spec-ed, the biggest and most expensive iPhone of all is undoubtedly the iPhone XS Max and after spending close to a month with it, here's what I can say about it.
Is it really that big?
Let me start off by saying I jumped to the iPhone XS Max from an iPhone 8 Plus, and essentially, holding the newer model feels no different in my palm. It's pretty much the same size and is only a few grams heavier. The display, on the other hand, is a whole different matter. Following the steps of the iPhone X, it features an expansive 6.5-inch display (versus iPhone 8 Plus's 5.5-inch) that stretches from top to bottom of the screen with the hate-it-or-okay-with-it notch at the top for the front-facing camera.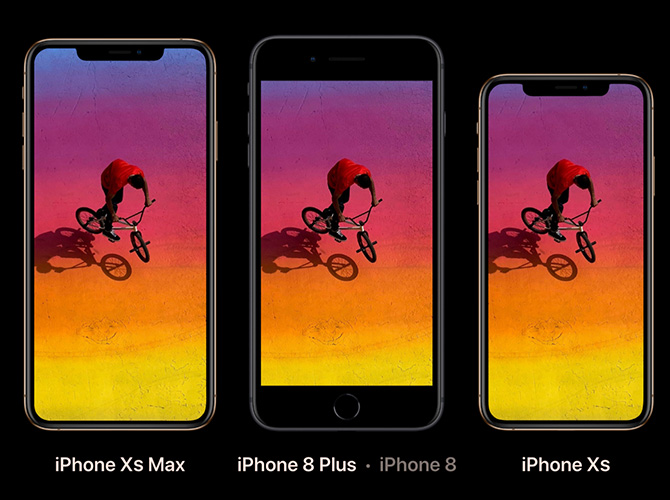 Is it uncomfortable to use because of its size?
If you're used to the iPhone X or iPhone 8 type of sizes, then it might take some getting used to. Naysayers feel it's hard to do a lot of things with one hand. This is true but not impossible. Apple has stuffed several neat tricks to help with the phone's accessibility such as the option to minimise the keyboard by a quarter to one side so you can type with one hand. I personally don't use this because the only time you'd really need to type with one hand is when you're driving, and you shouldn't text and drive anyway. And because the iPhone XS Max has Face ID, it doesn't take much to unlock the phone anyway. 
What good is it to have such a large display?
Personally, I came to like having a big screen on my iPhone 8 Plus simply because of what I do with it: Reading, watching videos, playing games and editing photos and videos. It's so much easier to look at the details, visually, and so much easier on the eyes (yes, I have pretty poor sight). But honestly, combine the fact that the iPhone XS Max has a huge Super Retina display (with an OLED panel too!) and stereo speakers with an improved soundstage (so you can hear how the audio moves from left to right following a movement in a video), it delivers a satisfying Netflix session when I'm travelling and in a hotel room.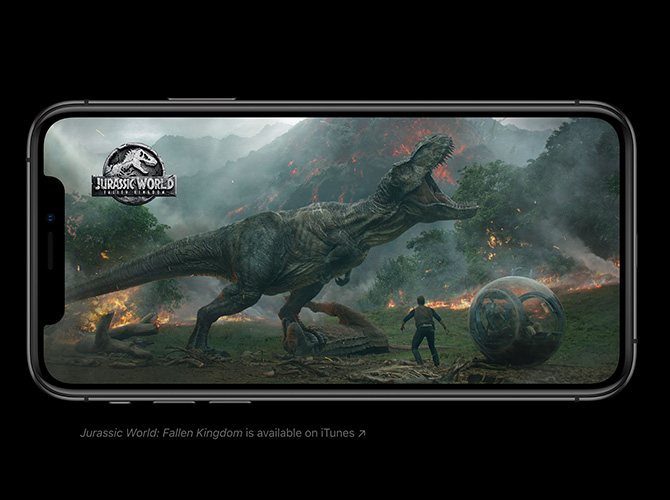 Is the camera really that good?
While the iPhone XS Max still sports a 12-megapixel rear camera with an additional telephoto lens, it's evident that it has been upgraded. The lens now can take it more light and thus increasing its low-light and auto-focus capabilities. Photos also look more vibrant and the new Depth Control feature is a handy tool for post-editing the bokeh effect according to the subject and background. Just to clarify, however, both the iPhone XS and XS Max are equipped with the same camera. The iPhone XR stands out alone for having only a single wide-angle lens camera. 
How powerful is the smartphone?
One of the highlights of the new series of iPhones is its A12 Bionic processor with next-generation Neural Engine, the smartest and most powerful chip in a smartphone. Yes, it's powerful, instantly responsive and efficient - all enough to last till a humble battery level of 12 per cent by the end of a day of heavy use. And I mean, Waze, Instagram and Instagram Stories (iOS 12's Screen Time feature tells me I spent five hours on said app in the last seven days - do I have a problem?), texts and emails, Pokemon Go (yes, I'm still on it) and more. 
All the photos in this gallery were taken with the iPhone XS Max and are uneditted except for cropping.
Should I upgrade to the iPhone XS Max?
All in all, the iPhone XS Max is undeniably attractive and tempting. I used an iPhone 8 Plus previously and switching to this, I found it to be so much faster and the photos so much better. Switching between apps is faster. Face ID has changed the way I use my phone. I rarely use Animoji or Memoji, however, and I'm not in the least bit itching to test how good it is with spills - I trust you, Apple. If you're holding an iPhone X, hang on to it. If you're currently using an iPhone 7/7 Plus and below, then yes, it's worth it. 
The iPhone XS Max is priced between RM5,399 to RM7,049, depending on the variant (64 GB / 256 GB / 512 GB), and is available on apple.com/my, the Apple Store app and authorised Apple resellers.