Jam-packed with a ton of features — some of which have not been heard of before — Huawei's latest Mate 20 Pro is anything but an ordinary premium smartphone. A 40-megapixel triple lens rear camera, an AI-enabled calorie counter by merely hovering over the object, 3D live object modelling, power bank capabilities, a large battery and so much more. The presentation was impressive but is the Mate 20 Pro as amazing as it sounds? I received a unit to review right after the global launch in London and now, a week later, here's what I can say, with photos taken by it as proof.
The camera is the Mate 20 Pro's best quality
Pros: Co-engineered with Leica, they call it the Matrix Camera System. I call it one of the best smartphone cameras out there. All three lenses — Wide Angle, Leica Ultra Wide Angle and Telephoto — produced stunning photos regardless of the lighting conditions. The main camera is, after all, 40 megapixels while the ultra-wide angle camera is 20 megapixels. Not to mention, you can zoom in to a pretty faraway subject and still capture all the sharp details. There are so many ways to use its camera features. You can play with the Aperture effects post-snap to readjust the focal point and level of depth of field whereas Portrait mode lets you choose the lighting filters as well as the shape of the bokeh (be it hearts or swirls). Tip: The Ultra Wide Angle lens is surprisingly useful for taking a widespread flatlay shot.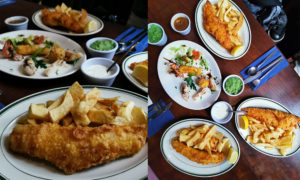 Cons: Take note that it does lag a bit at times but rest assured, it delivers. The front-facing camera, on the other hand, looks a tad odd when it comes to selfies/wefies whereby the photo looks like it has beauty mode turned on even when it's switched off. However, I reckon this could potentially be fixed via a software update. Also, because of its symmetrical four point position — though unique — I was personally not used to it and thus, the tip of my finger found its way into a corner of my photos a few times. Not a major concern, however.
HiVision is interesting but can be improved
Tucked in a corner of Photo mode is the HiVision feature which allows several functions: Scanning QR codes, identifying calorie count of a food type, scanning an object and identifying similar items from shopping sites, and instant translation. It's quite smart but clearly still in its early stages. At the conference, we heard it can currently recognise around 100 types of food, with more to come as the AI continues to learn. The shopping function has essentially failed me a few times while the translation bits would suffice to give me a rough idea. I'm excited to see how Huawei grows this.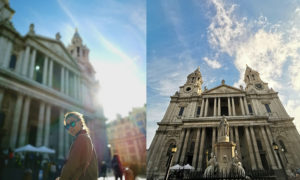 You can't make the panda appear in AR yet
If you followed our coverage on Instagram Stories or read our launch roundup here, you'd know the Mate 20 Pro includes a 3D live object modelling feature. Essentially, that means it can scan a live object — for example, a panda — and transport it into AR where you can control it — make it do a kung-fu kick — and take a photo next to you. Unfortunately, this feature will only be accessible via an OTA (over the air) update in a few days' time, or so we heard.
The facial scanning system is ultra fast…
I've tried some Android phones where the facial scanning system often frustrates me more than it impresses me. This isn't the case. It's so fast and efficient that I have yet to even use the fingerprint scanner which is placed right under the screen. Huge plus point for me. However, note that you can't use it to make payments or so forth but only to unlock the phone.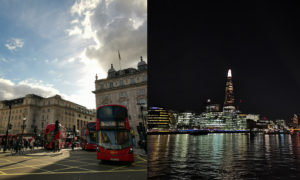 …as fast as the smartphone's performance
Huawei makes their own chip and the Kirin 980 chipset is truly powerful, enhanced and efficient. Opening, closing and swapping between apps is fluid smooth.
The battery life is as epic as they claim
Housing a 4,200 mAh battery pack, the Mate 20 Pro has lasted me till the end of every day — with almost 20 per cent battery life to spare. Mind you, this is with heavy usage such as turning on Google Maps, a lot of Instagram time, editing photos on VSCO, checking emails and replying WhatsApp as well as playing games. Even better, with the 15W Huawei Wireless Quick Charge, it really takes about 30 minutes to boost it up to 70 per cent. The Wireless Reverse Charge (aka power bank ability) is really cool and it works, but I'm too greedy to share any juice my phone has — not that anyone has asked so far.
Sleek in size, stunning in display
It's slim (157.8 x 72.3 x 8.6mm), not too heavy (189g) and easy to hold and utilise with just one hand. The curved sides and OLED panel makes the display a visual gold with a high screen-to-body ratio. The downside to this elongated display, however, is that it doesn't adapt itself on Instagram Stories and thus it can be cropped out on other smartphones.
Everything sounds spectacular but do you need everything?
In all honesty, having feature after feature revealed was jaw-dropping but when you think about it, how much would we be using them? I, for one, don't want to know the calorie count of every food I eat. 3D scanning a live object is fun but for how long? With everyone carrying a power bank, would we really often help charge another device unless it's an emergency? The novelty of these new tech features would inadvertently wear off but they do represent Huawei's peak in the flagship smartphones game, and the throng of new possibilities to come. But for RM3,599, you really get your money's worth and maybe a bit more. That triple lens camera though? So worth it.
The Huawei Mate 20 Pro will be available in Malaysia from 27 October 2018 onwards. For more info, visit Huawei Malaysia's website.
| | |
| --- | --- |
| SHARE THE STORY | |
| Explore More | |