Google has wrapped up its three-day I/O 2021 event from May 18 to May 20 and we've got all the details. Since its 2020 keynote was cancelled due to the pandemic, we can expect some significant updates at this year's all-virtual event, including a completely refreshed Android 12 design and a partnership with Samsung to merge Wear OS with Tizen.
Without further ado, here are all the highlights you need to know.
What is Google I/O?
For the uninitiated, the I/O keynote (which stands for input/output as well as "Innovation in the Open") is an annual developer conference where Google announces new hardware, software, and various updates for its existing apps and services. As such, the bulk of it may sound like technical jargon for the average consumer, but it offers a rough idea of what to expect from upcoming industry launches.
Like Apple Event and Samsung Unpacked, Google livestreams its keynote every year. Unlike previous years where attendance requires a fee, the I/O 2021 event is available for free. You can register and watch the keynote and other related events here.
Android 12: Material You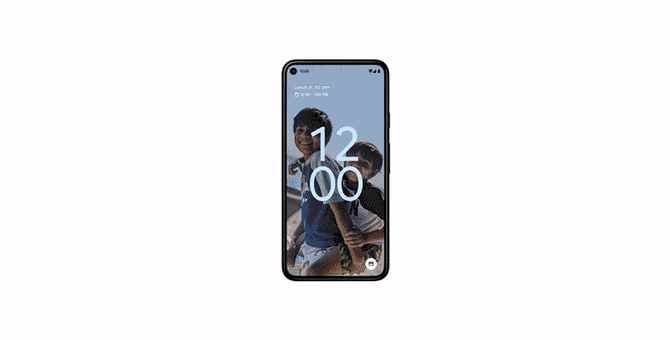 Arguably the most highly anticipated news of the event is the first beta release of Android 12. Meet 'Material You': a completely new design language that offers far more customisation options than ever before. The new UI comes with a 'Colour extraction' feature that creates a custom palette for apps, widgets, notifications, controls and lock screen based on the chosen wallpaper.
Additionally, there's a new lock screen that supports dynamic lighting. The clock on the screen appears to grow larger when there are no notifications. The notification bar will also have 'quick settings' for easier access to Google Pay and Home controls.

Other updates include a new 'Privacy dashboard' which will show what type of user data was accessed by which app and when. Similar to iOS 14, there's now an indicator to let users know when an app is using the camera or microphone.
Pixel users (from Pixel 3 onwards) who have enrolled for the beta can now have early access to Android 12. Google will soon roll out the public beta for other devices (OnePlus, Lenovo, Asus, Oppo, Realme, Sharp, Tecno, TCL, Vivo, Xiaomi, and ZTE).
Wear OS: Merging Google and Samsung platforms
As for the world of wearables, Google's Wear OS and Samsung's Tizen are merging to form the all-new "Wear" platform. According to Google, the new platform will allow apps to start faster, improve battery life, and provide a wider range of options, from apps to watch faces.
Samsung and other OEMs are expected to continue launching their own wearables, but the former will no longer launch products running solely on Tizen. This partnership could create a new ecosystem to challenge Apple, which has been a strong leader in the smartwatch segment, accounting for a third of the market.
Project Starline: The future of video-conferencing
All the WFH video conferences and social meet-ups via virtual platforms over the past year have only stressed our basic need for physical contact. However, one can't deny their convenience and practicality in circumstances such as a global pandemic or long-distance relationships.
Enter Project Starline, Google's new platform that makes video conferencing look and feel like you're chatting with someone in front of you, even if that person is actually a thousand miles away. The technology uses custom-made 3D booths that combine computer vision, machine learning, spatial audio, and real-time compression to create photorealistic 3D models of humans.
Project Starline uses an innovative display system that allows 3D images to appear to have depth and volume to the naked eye, sans the need for special glasses. The project is still in very early days, with trials conducted at only selected enterprises and media customers. However, Google has plans to open up the project to even more enterprise users later this year.
Google Photos: 'Little Patterns' and better privacy
The new 'Little Patterns' feature on Google Photos enables the platform to read visual similarities (objects, shapes and colours) between different pictures and present them as an assembled memory. Google Photos will also sort images based on the occasion and types of Memories, including Best of the Month Memories, Trip highlights, and more.
Plus, Google Photos will be introducing a Locked Folder feature to protect photos and videos with a password or fingerprint authentication.
Google Maps: Better for you and the environment
Google Maps will be introducing two new features, namely 'Eco-friendly routes' and 'Safer routing'. The former suggests routes that will lead to lower fuel consumption to help reduce environmental footprint, whereas the latter uses AI to suggest the safest route to your destination by taking into account live road, traffic, and weather conditions.
In addition, the existing 'Live View' feature will now allow users to instantly access details of surrounding places, such as restaurants or shops. Details will include reviews, how crowded these places are, their photos and more.
TBA: Google's upcoming devices
Unfortunately, we didn't see any new gadget launches like the Pixel 5a or Pixel Buds A. Given that the Covid-19 pandemic is still taking a toll on the mobile industry, it's probably a calculated decision—or perhaps Google isn't quite ready yet.
For more tech updates, head over here.
| | |
| --- | --- |
| SHARE THE STORY | |
| Explore More | |