Fitness trackers have come really far in the past couple of years, introducing new features that will do more for you. It is advised to wear your fitness tracker 24 hours of the day and only take it off when you are in the shower to get the most out of it. However, wearing a big bulky thing that looks like a watch or a weirdly shape band is going to be a big fashion no-no for most of us. We found 4 fitness trackers made with the latest technology that are chic and discreet enough to incorporate into our everyday outfits.
1. UP3 by Jawbone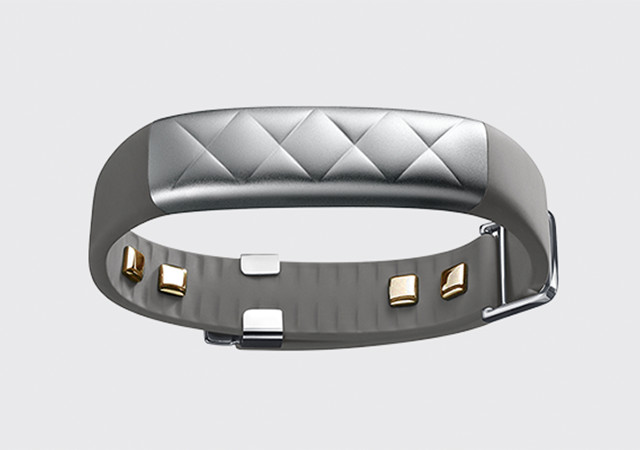 The UP3 is the latest addition to the UP collection by Jawbone. Besides counting your steps and recording your sleep patterns, you can also log what you eat and get a Food Score from your fitness tracker to find out if you are eating the right kinds of food for your body. The smart coach function will give you motivation and also customised insights on how you can reach your health goals. The latest technology added to the UP3 is the heart rate monitor that will give you vital information on your heart health throughout the day. We love the classic and durable design that comes in silver and black.
2. ChargeHR by Fitbit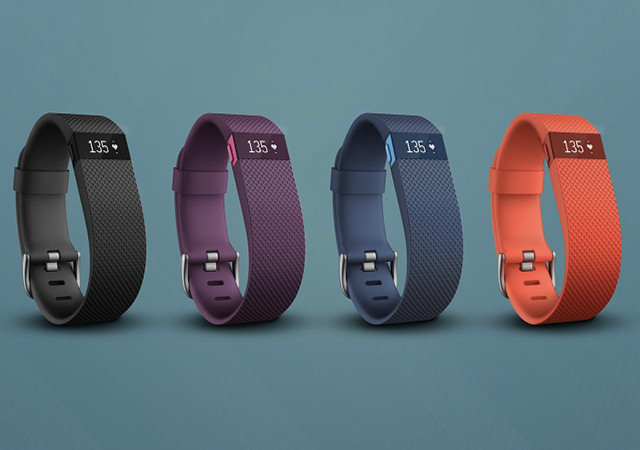 ChargeHR is not only a fitness tracker that monitors your heart rate, tracks your workout and daily activity, and your sleeping patterns. It also works as a watch and shows you who is calling when paired with a compatible device so you know who is calling during your workout session and only answer urgent calls. For that extra bit of motivation, you can also earn badges in the app whenever you reach a fitness goal. We love the slim design on the ChargeHR and because it also serves as a watch, you can do without the extra accessory on your wrist. The ChargeHR comes in black that matches every outfit and for the more spunky fashionistas out there, purple, blue and orange ones are available.
3. Vivosmart by Garmin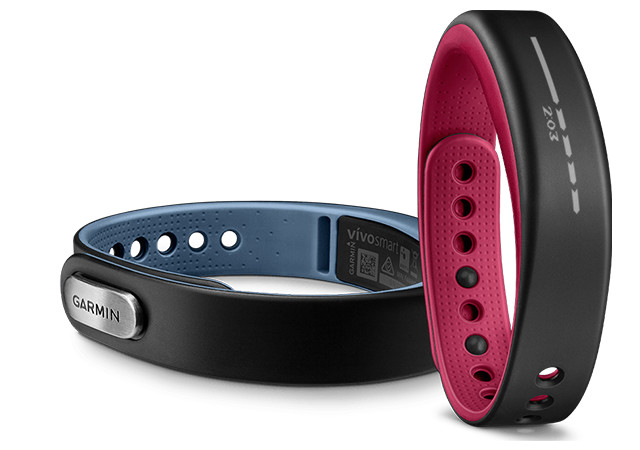 Vivosmart is a step away from the usual Garmin devices made for sportsmen. This fitness tracker was designed for everyday wear and includes the usual functions. The best part of the Vivosmart is its long battery life that lasts up to 7 days before the battery needs a charge. The built-in alarm will wake you up with a gentle vibration when you have reached your optimum sleep level. This fitness tracker is also water-friendly, which means you can wear it when you shower or swim without any worry. An additional feature on the Vivosmart is that you can also check your text messages on the band itself and its distance tracker. Besides telling you the time, the Vivosmart also tells you "time to move" when you need to. We love the fact that all Vivosmart bands are black but the inner part of the band comes in different colors for you to express your personal taste.
4. Swarovski Shine by Misfit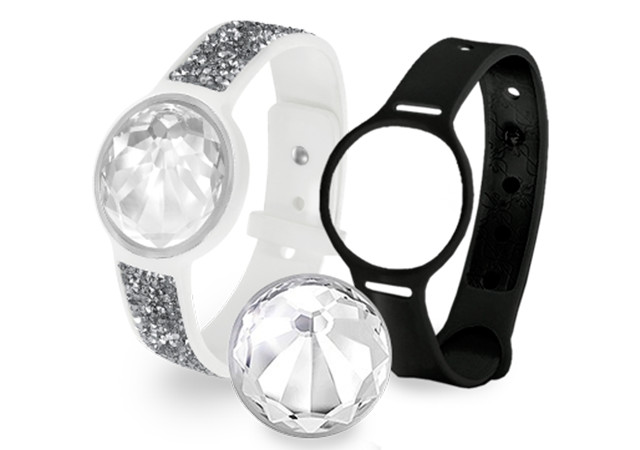 Perhaps the most glamorous on this list, the Swarovski Shine is the first fitness tracker ever to use solar energy to track your sleep and activity. This fitness tracker with a Clear Crystal uses a battery that lasts up to 6 months. That means no charging ever. With the usual technology such as movement tracking and also sleep monitoring, the Swarovski Shine can be placed into different fashionable bands for every occasion and if you don't feel like wearing a band, you can place your crystal into a pendant and wear it as a glamorous necklace. We love the versatility of this fitness tracker and the beautifully designed app that comes with it.
| | |
| --- | --- |
| SHARE THE STORY | |
| Explore More | |