Previously, the Dyson V11 Absolute changed my mind about vacuum cleaners (having relied entirely on a traditional broom for most of my life and finding changing filter bags a hassle). Honestly, my only gripe was that it's heavy for a half day's worth of cleaning the house. So how does the Dyson Digital Slim Fluffy Extra vacuum compare?
Watch my 60-second review below, or read on for more of my thoughts.
For starters, the weight is a relief, metaphorically and literally. The wand is shorter (by 15 per cent and 6.3mm thinner than the V11's wand), the Slim Fluffy Head is 40 per cent lighter, and the machine itself weighs in at 1.9kg versus 3.05kg for the V11 Absolute. I'll admit I could use with some strength training, but for convenience's sake, I'd say using the Digital Slim Fluffy Extra feels more effortless and less… clunky. I live in a double-storey terrace house, so I shouldn't complain, but with the machine having a smaller build, it manoeuvres more smoothly around the space (and the clutter). And the beauty of it is that power and battery aren't compromised much, or if at all.
The Digital Slim Fluffy Extra vacuum features the powerful but lightweight Dyson Hyperdymium motor at its core, delivering 120,000 rotations per minute. That's about five times faster than a Formula One car engine, and essentially there's no loss in suction power. Just like the V11 Absolute, it can capture 99.97 per cent of particles as small as 0.3 microns—debris or dust that's 100 times finer than human hair. Another similarity is the LCD screen, which, like the V11 Absolute, displays the cleaning mode (eco, medium and boost), remaining run time, filter maintenance reminders, and blockage reports.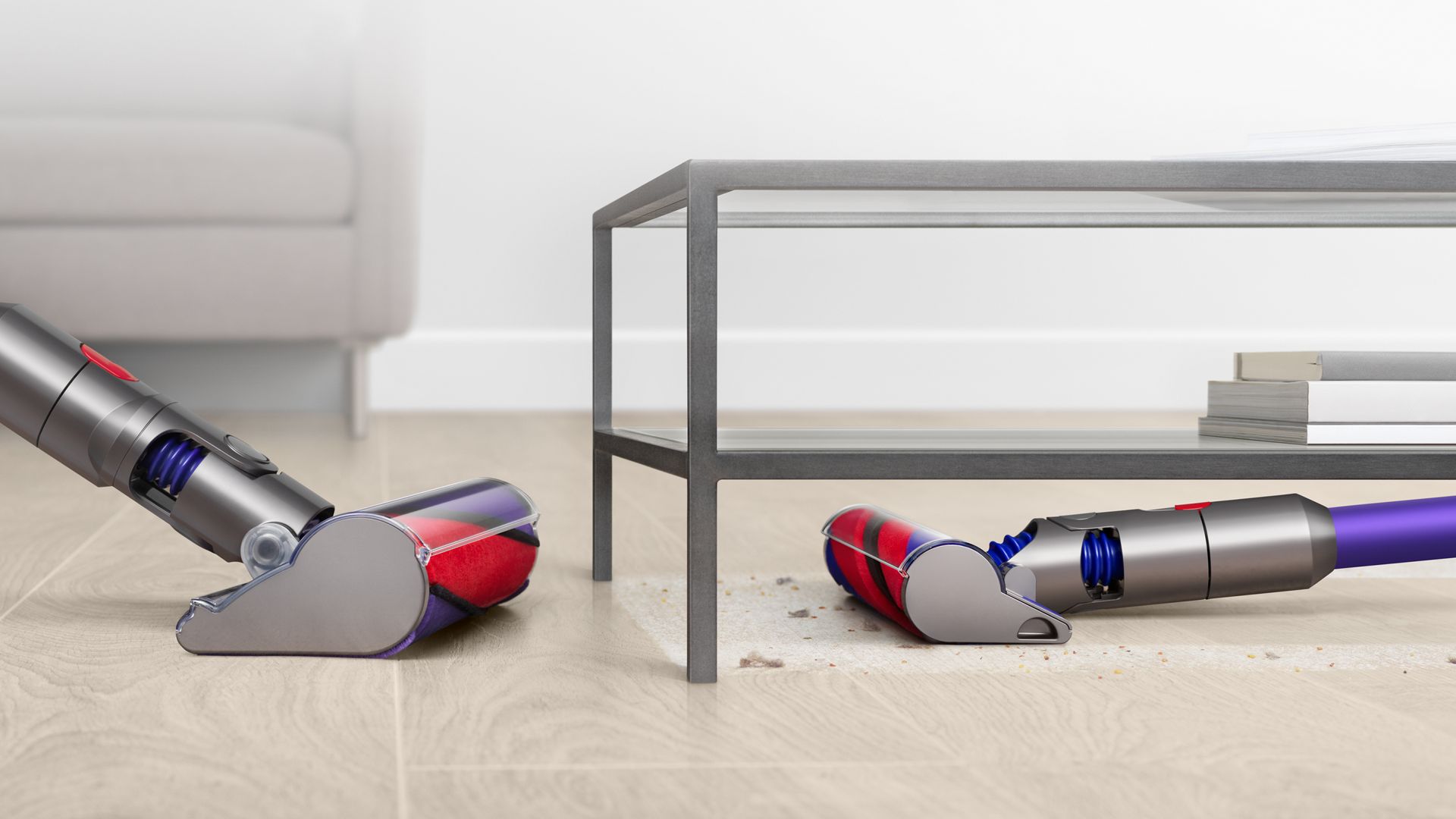 Differences! The battery life is slightly shorter, where you'll get 40 minutes of fade-free suction on hard floors under eco mode. When I run it on medium mode, the LCD screen displays an estimate of 50 minutes of battery life, whereas the V11 Absolute runs for up to 60 minutes. This, thus, affects the charging time too. The Digital Slim Fluffy Extra vacuum will take 3.5 hours, whereas the V11 Absolute would take 4.5 hours. That being said, I do like the option of having a swappable battery so you can load in another once it runs out. However, this extra battery is sold separately.
Another favourite feature is that it's so much easier to clean the vacuum itself. With the V11 Absolute, I'd be absolutely embarassed to show you the clear bin now. It has dust stains in hard-to-reach places. But on the Digital Slim Fluffy Extra, you can actually remove the clear bin and run it under water to clean. Just leave it to dry for 24 hours after.
The pipe crevice tool has also been upgraded with the inclusion of LED lights that turn on automatically. This is helpful for those dark nooks and corners in the house when you can't see what's hidden there (dust bunnies, a lone piece of string hidden by my cat, who knows?).
All in all, I seem to be team Digital Slim Fluffy Extra and personally, that would indeed be my choice between the two (because I have weak arms). But when it comes to power, the V11 Absolute wins. If you live in a smaller space, the Digital Slim Fluffy Extra wins. Simple as that.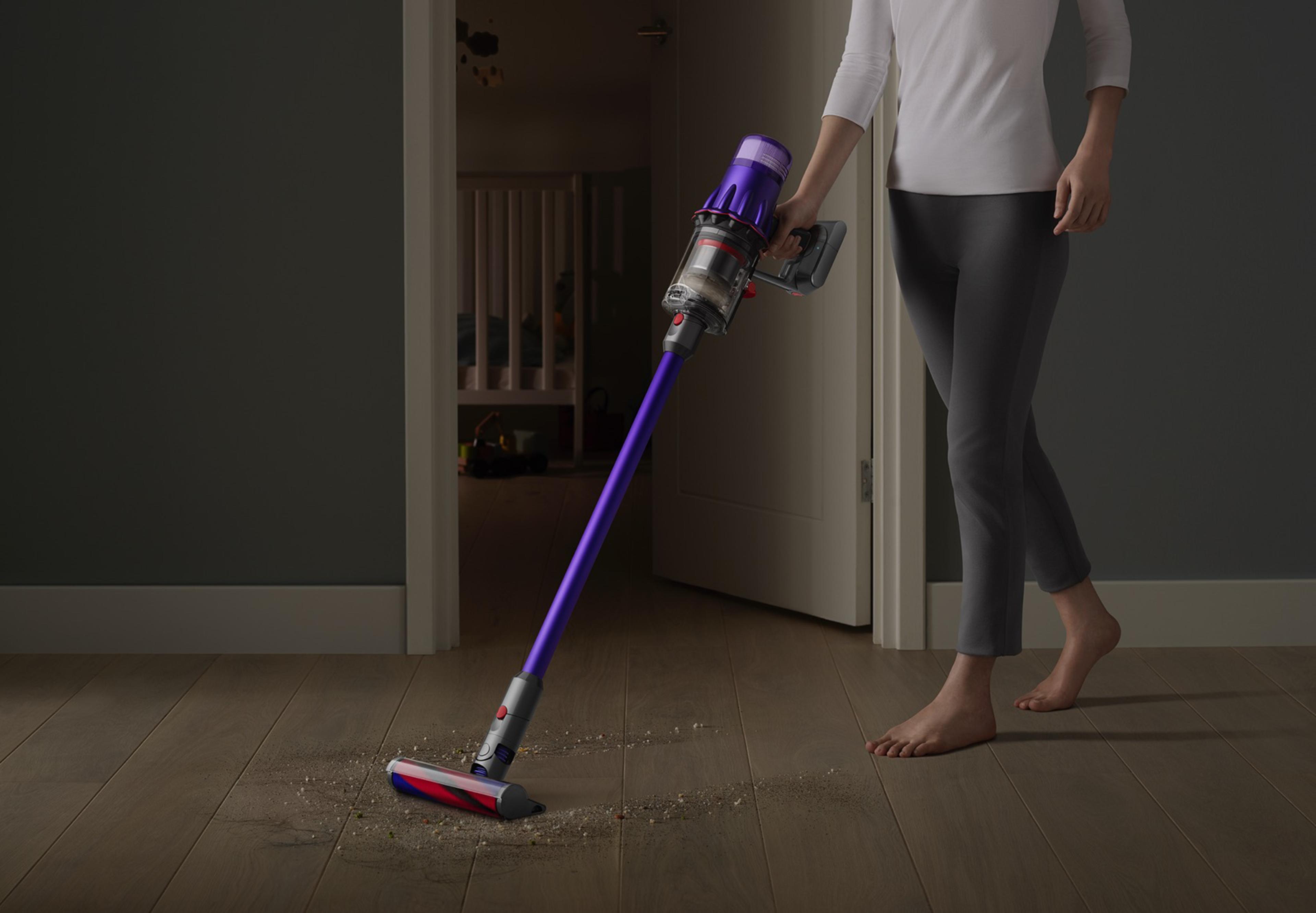 The Dyson Digital Slim Fluffy Extra is currently available at RM2,599. For more info, visit Dyson's website.
| | |
| --- | --- |
| SHARE THE STORY | |
| Explore More | |