The past two years of the pandemic have made us reevaluate our relationships with our homes. Having spent most of the time homebound, we have learned to appreciate our living space and rethink its meaning in our lives. No longer is it just a place to go back to and recuperate after a hard day, homes have become a one-stop sanctuary; it's now where we do our office tasks, work out, relax, host get-togethers, dine and so much more. As a result, the home and living industry has seen a recurring trend lately—the creation of multifunctional and customisable appliances.
Anticipating how everyone's lifestyles have changed, Samsung set out to completely answer our new needs and transform the home experience with the introduction of its Bespoke line. Essentially, the range consists of modular refrigerator options that you can redesign and customise to your liking. Seeing as the fridge is the heart of any kitchen, it makes sense for us to be able to tailor it to our personal aesthetic preferences. Here's why Bespoke is revolutionary in our eyes.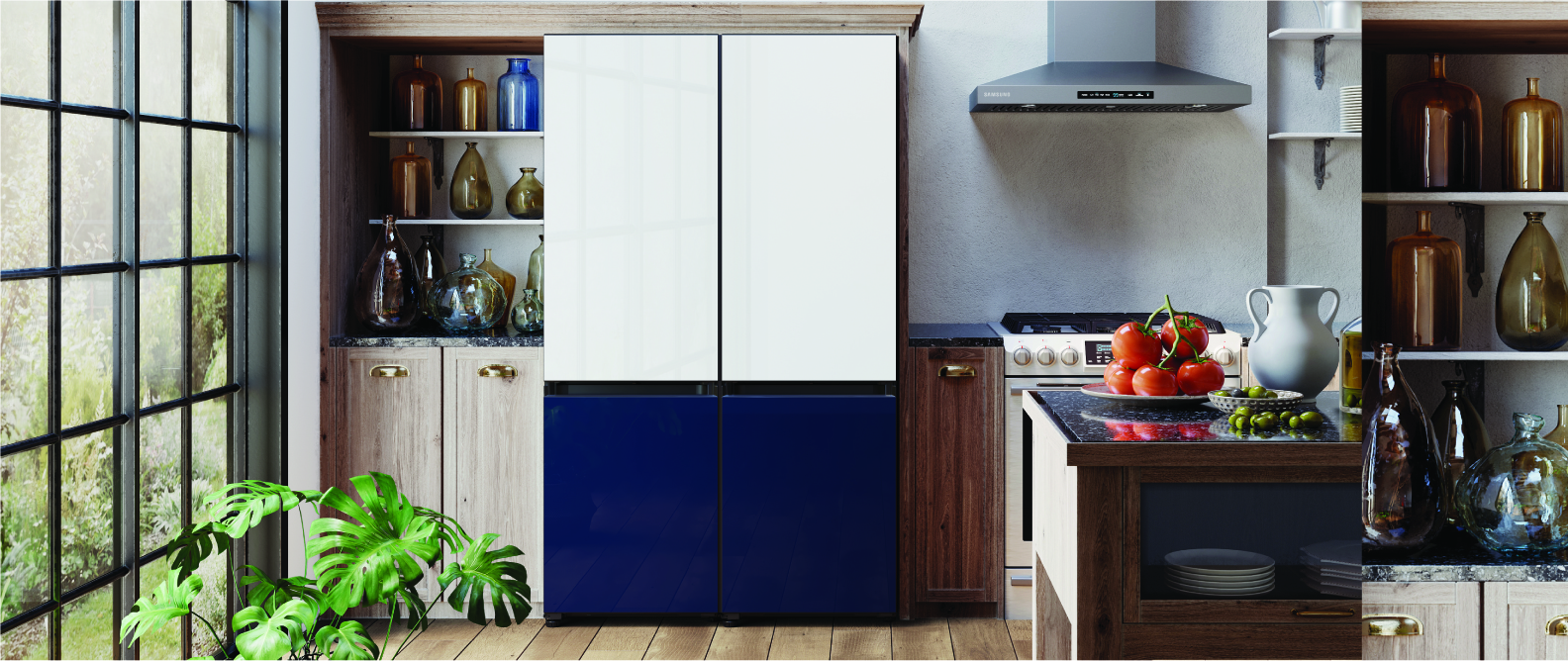 The ability to customise
Bespoke refrigerators allow you to change the hue of your front panels to suit your kitchen colour scheme. There are 20 original shades and seven finishes to choose from worldwide, which you can mix and match with to create a combination that speaks of your design aesthetic. Currently, Malaysians will only be able to choose from an offering of pre-selected colour combos, but think of all the possibilities!
Construct your own fridge
Here's the fun part: you can stack or remove fridge units for your growing lifestyle needs. The modularity of Bespoke lets you integrate more than one unit to fit in your kitchen space. Choose from a 1-Door Flex Convertible or Bottom Mount Freezer, or simply combine them to accommodate your storage and family demands.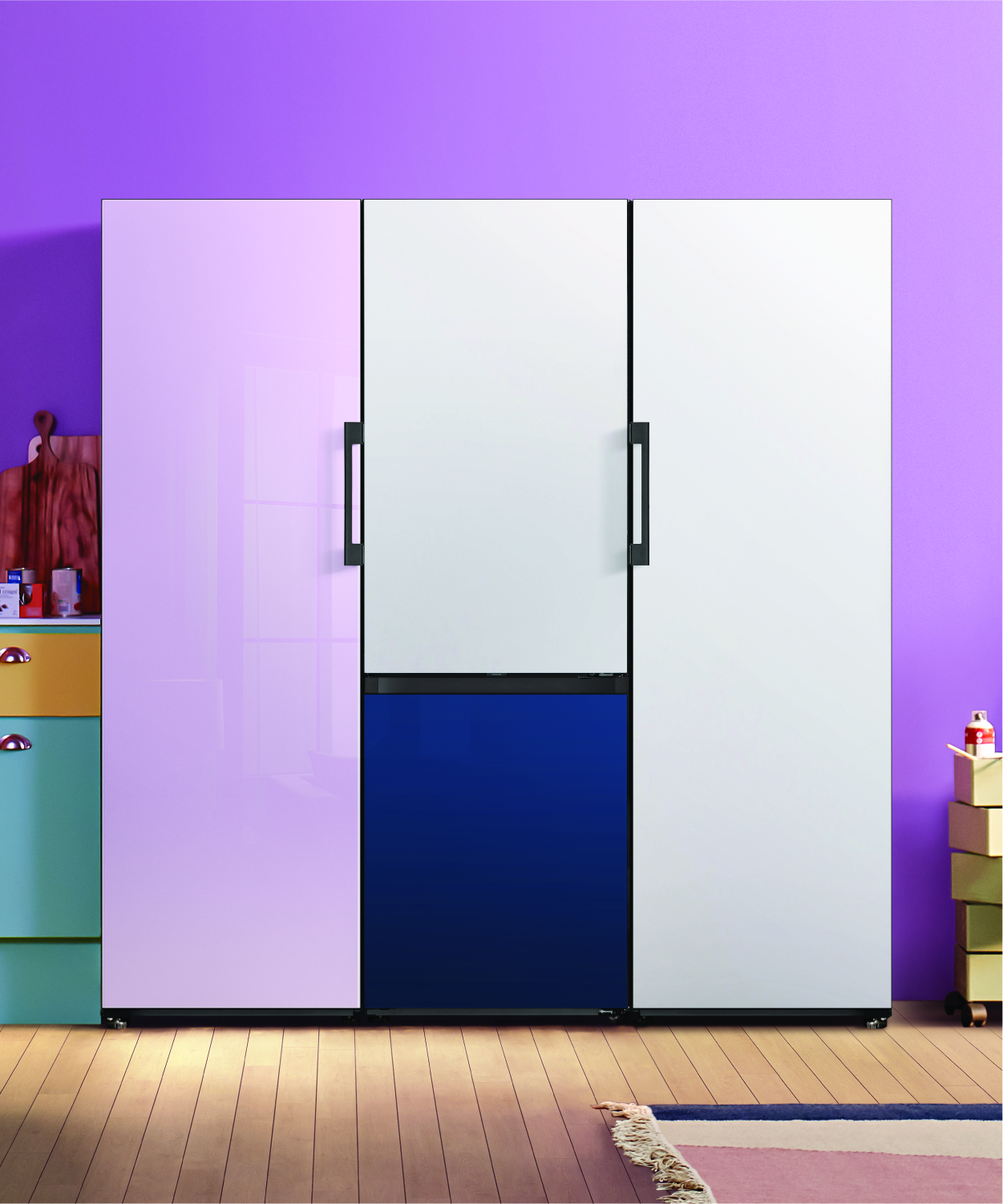 A modern look
The door of the fridge is super slim and opens at precise angles for ease of access. Not only that, its special hinges let you decide which way you want the doors open, whether left or right—talk about convenient! Furthermore, its minimalist and stylish design will most definitely help enhance the aesthetic appeal of your home.
Unparalleled technology
Samsung's state-of-the-art technology is embedded into every part of the fridge. All-Around Cooling continually optimises the internal temperature and cools each compartment evenly to ensure that food stays fresher for longer. The Metal Cooling plate in the rear wall helps prevent loss of cool air as you open and close the door. On top of that, No Frost technology enhances air circulation to maintain a constant temperature and prevent the build-up of ice.

Currently, only pre-selected fixed-panel-models of the Bottom Mount Freezer in Glam White and Glam Navy, Glam White and Glam Pink, as well as the 1-Door Flex in Glam White and Glam Pink are available in Malaysia. Prices start at RM4,999. Learn more about the Samsung Bespoke refrigerator line-up here.
| | |
| --- | --- |
| SHARE THE STORY | |
| Explore More | |