Go big or go home. Apple is emphasising a lot of "biggest yet" factor in last night's keynote event — from the iPhone XS Max with the largest display and battery to date to the new Apple Watch Series 4 with a bigger display than its predecessors. But is Apple's new smartwatch any better, considering the market for smartwatches is pretty saturated today? The answer, by the looks of Apple's recent offering, is that there's no competition quite like it yet. In fact, the Apple Watch Series 4 is potentially a game-changer and here's what you need to know about it.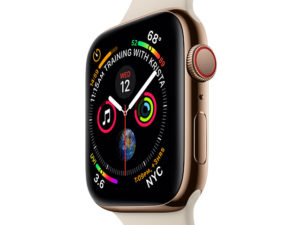 apple watch series 4 malaysia
SIZE AND DESIGN
Now offered in either 40mm and 44mm cases, current users need not worry about their existing Apple Watch bands as they still work with Series 4. Design-wise, nothing has changed as it maintains its iconic squarish look with curved edges but with a larger display, app icons and fonts are bigger and easier to read.
Another comforting note is that Series 4 is thinner and lighter than Series 3.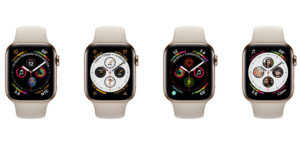 apple watch series 4 malaysia
WATCH FACES
A bigger display means more room to play with for your desired complications and these have been beautifully enhanced to be more precise and informative. From the endlessly customisable Infograph face, to the Breathe face, where the animation is timed around a deep breath, to new motion faces, it's a small but exciting factor.
PERFORMANCE AND BATTERY
Fitted with a next-generation S4 chip with a custom 64-bit dual-core processor, the new Apple Watch promises to deliver twice the speed while maintaining the same all-day battery life.
THE HIGHLIGHT: HEALTH
Essentially, the fourth-generation Apple Watch sees a couple of new hardware and software enhancements but the main one that has everyone talking is its fresh features that emphasise on taking care of you.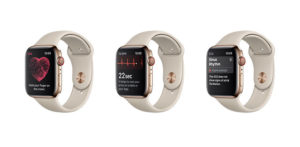 apple watch series 4 malaysia ecg app
The new ECG app lets you take an ECG reading right from the wrist thanks to the electrodes built into the Digital Crown and new electrical heart rate sensor in the back crystal. You just need to touch the Digital Crown and after 30 seconds, you'll receive a heart rhythm classification if it's a normal pattern or if it shows signs of Atrial Fibrillation (AFib), a heart condition that could lead to major health complications. These records will then be kept in the Health app and can be shared with physicians in a PDF format.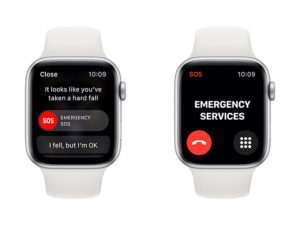 apple watch series 4 malaysia fall detection
Fall detection, another new feature, has some Internet users laughing but on a serious note, it utilises a next-generation accelerometer and gyroscope that can identify a hard fall based on wrist trajectory and impact acceleration. When that does happen, the Apple Watch will send the user an alert whether to be dismissed or to initiate a call to emergency services. If nothing is done and it senses immobility for 60 seconds after said notification, it will automatically call emergency services and text emergency contacts along with a location.
WATCHOS 5
An operating system can make all the difference and Series 4 will come pre-installed with the latest WatchOS 5 that can change the way you use a smartwatch. From improved fitness features to the new childhood-inspiring Walkie-Talkie feature, read all about it here.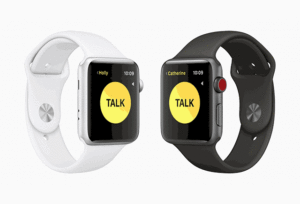 watchos 5 features
COLOURS
Along with the three aluminium finishes anodised in silver, gold and space gray, Apple Watch Series 4 now comes in a striking gold stainless steel with matching Milanese band, joining the silver and space black stainless steel models.
You can even opt for the Apple Watch Nike+ or Apple Watch Hermès editions.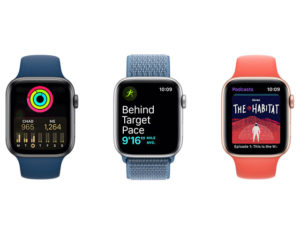 apple watch series 4 malaysia colours
PRICE AND LAUNCH DATE IN MALAYSIA
At the moment, we don't have official information yet on the local pricing details and release date but the following will give you a brief estimate.
Beginning September 14, the Apple Watch Series 4 (GPS) — starts at $399 (US) — will be available to order in 26 countries and territories while the GPS + Cellular variant — starts at $499 — will be available to order in 16 countries and territories. Both models will be available in stores beginning September 21.
*Series 3 will be available at a new starting price of $279.
For more info, visit Apple's website.
| | |
| --- | --- |
| SHARE THE STORY | |
| Explore More | |