Note: This article was originally published on 24 May 2022 and was last updated on 15 August 2022
In the wake of a global crisis like the Covid-19 pandemic, many are still on high alert about any potential viral outbreaks, especially with international borders gradually opening up again. Recently, the "monkeypox" disease has been making headlines around the world, sparking renewed concern after the World Health Organisation (WHO) declared it a global health emergency.
As with any other health concern, however, the best thing you can do to keep you and your loved ones safe is to avoid unnecessary panic and stay informed. With that in mind, here's what you need to know about monkeypox.
What is monkeypox?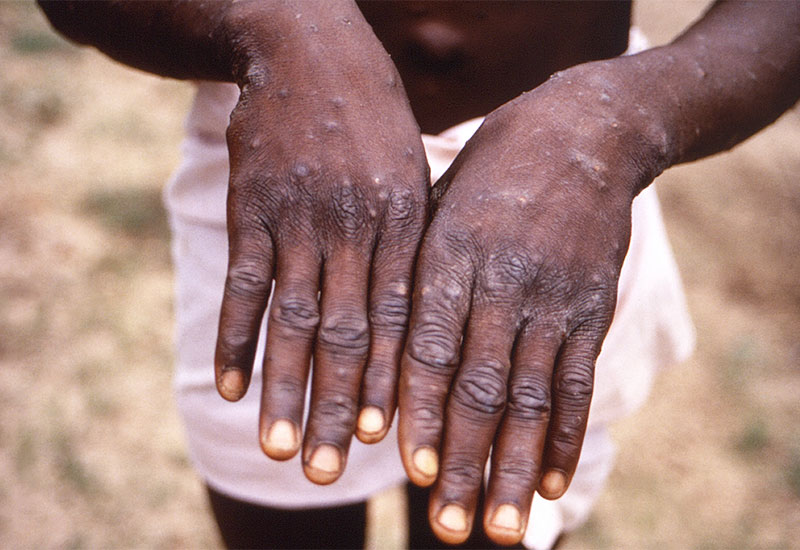 According to the Health Ministry of Malaysia, monkeypox is a rare zoonotic viral disease that can spread from animals to humans, and also between people. It is caused by an infection with the monkeypox virus, which belongs to the Orthopoxvirus genus that also includes variola virus (which causes smallpox), vaccinia virus (used in the smallpox vaccine), and cowpox virus.
Monkeypox was first discovered in 1958 when two outbreaks of a pox-like disease occurred in colonies of monkeys kept for research. Ironically, the name is a bit of a misnomer now as the suspected main carriers of the virus are not monkeys but smaller animals such as rodents.
Who is most at risk of monkeypox?
While anyone can catch monkeypox, the current outbreak is overwhelmingly concentrated in men between the ages of 20 and 50 who are gay, bisexual, or have sex with men (MSM). According to a study published in the New England Journal of Medicine, 98 per cent of infected people were gay or bisexual men, and 95 per cent of cases were transmitted through sexual activity.
Which communities are most at risk of #monkeypox in the current outbreak and why? What can we do to fight stigma?Watch WHO's @ANJSeale explain in Science in 5. pic.twitter.com/sIAm2ScOsX

— World Health Organization (WHO) (@WHO) July 23, 2022
What are the symptoms of monkeypox?
The Centre for Disease Control and Prevention (CDC) states that the incubation period (time from infection to symptoms) for monkeypox is usually between one to two weeks but can also range from five to 21 days. In humans, the disease usually begins with the following symptoms: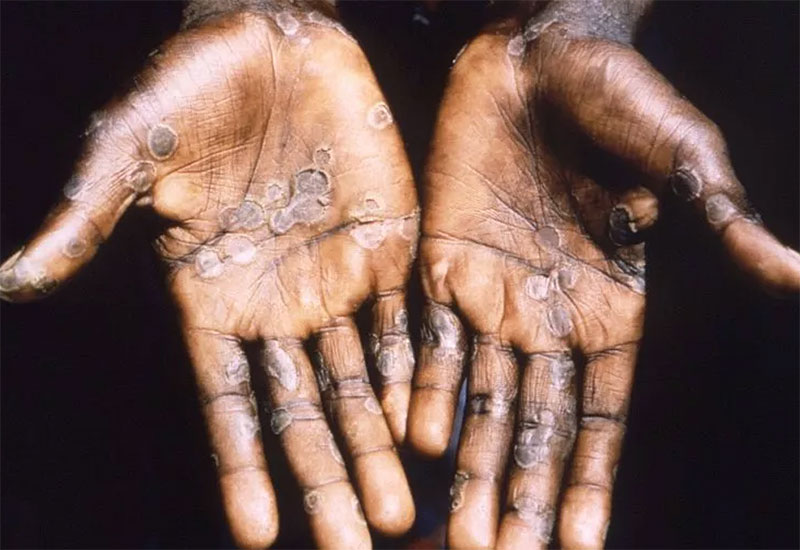 After one to three days (or sometimes longer), the patient will develop a rash, often beginning on the face, then spreading to other parts of the body. Typically, the rash is concentrated on the face (95 per cent) and the palms and soles (75 per cent). The mouth (70 per cent), genitalia (30 per cent) and conjunctiva (20 per cent) can also be affected. These lesions will progress through the following stages before falling off:
Macules
Papules
Vesicles
Pustules
Scabs
The WHO reports that in most cases of monkeypox, symptoms typically go away on their own within a few weeks. However, newborns, children, and people with underlying immune deficiencies may be at risk of more serious symptoms and possibly death from monkeypox. Generally though, the mortality rate is low—at roughly three to six per cent.
View this post on Instagram
With that said, it has been reported that monkeypox is presenting differently among the current cases. Some have reported mild or barely noticeable symptoms, whilst other cases report rashes starting in the genital and anal regions before spreading to the extremities. New and emerging symptoms include:
Rectal pain
Penile oedema/swelling
Sore throat
Oral lesions
Fluid retention
Where has monkeypox been detected?
View this post on Instagram
Monkeypox is commonly found in tropical rainforest areas in Central and West Africa, with Nigeria reporting about 3,000 cases a year. However, the first ever European case was detected on 7 May in an individual who returned to England from Nigeria.
As of 15 August 2022, more than 32,000 cases have now been reported from 80 countries, with seven deaths linked to the outbreak. Since early May 2022, most confirmed cases have a travel history to countries in Europe and North America, rather than West or Central Africa where the disease is endemic. This is the first time that many monkeypox cases and clusters have been reported concurrently in non-endemic and endemic countries.
In the WHO's latest assessment, the risk of monkeypox is still moderate globally and in all regions, except in the European region where the risk is high.
Is monkeypox detected in Malaysia?
Monkeypox Health Alert NotificationTravellers arriving in Malaysia from countries that report Monkeypox cases will receive a Health Alert notification on the MySejahtera Application.Kindly refer to this infographic.#mysejahtera#mysejahteratrace#reopeningsafely pic.twitter.com/OVU8DQNnCn

— MySejahtera (@my_sejahtera) June 1, 2022
As of the time of writing, there have been no detected cases in Malaysia. Nine suspected monkeypox cases were reported, but all were later confirmed to be negative on 25 July. A Malaysian living in Singapore was diagnosed with the virus in early July. Besides Singapore, which has 15 confirmed cases as of August, other ASEAN countries including Thailand and the Philippines have also reported cases.
Malaysia's Director-General of Health Tan Sri Dr Noor Hisham Abdullah said that the risk of monkeypox spreading to Malaysia is low unless there is a history of contact with infected animals or direct contact with infected patients. Nevertheless, the ministry will be monitoring the progress of monkeypox cases based on reports from the WHO, as well as carrying out surveillance on suspected cases of viral zoonosis at all the country's international entry points.
"The ministry is also working closely with the Malaysian Quarantine and Inspection Services Department (MAQIS) and Perhilitan to monitor the development of the monkeypox situation among the wildlife, including those imported from the African and European continents," he added in a statement.
With that said, he advises travellers from Malaysia who are keen to visit Central and West Africa or any other nations with monkeypox cases to remain vigilant and take precautionary measures.
How do you prevent monkeypox?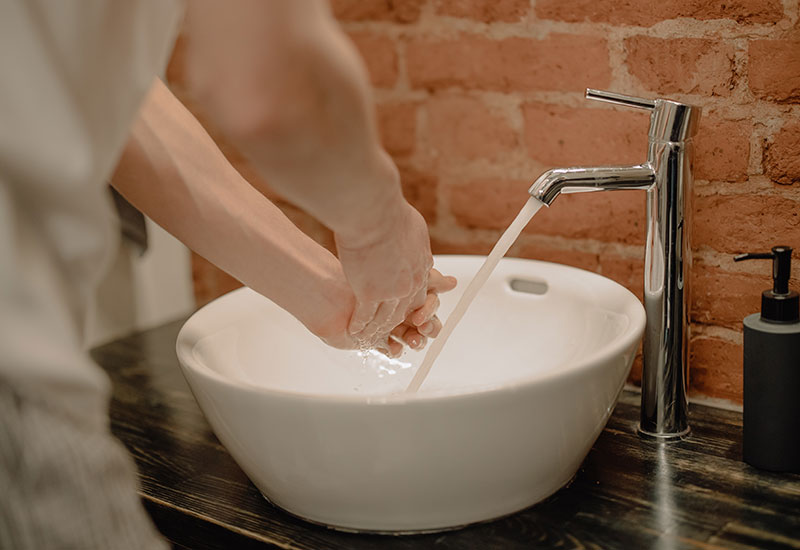 Monkeypox can be transmitted when a person comes into contact with the virus from an animal, human, or materials contaminated with the virus. It may enter the body through lesions; bodily fluids (such as mucous from the eyes, nose, or mouth); or the respiratory tract. Human-to-human transmissions were once considered rare, based on past data. However, this no longer seems to be the case with the current outbreak. Scientist and health officials are still understanding the new modes of transmission which has allowed monkeypox to spread.
Although there isn't a specific vaccine for monkeypox, data from the WHO shows that vaccines that were used to eradicate smallpox are up to 85 per cent effective against monkeypox. However, smallpox vaccines were discontinued in the early 1970s after the disease was eradicated.
For those who are travelling to places that have reported cases, here are the preventive measures recommended by the CDC:
Practise good hygiene by washing or sanitising your hands often
Avoid touching the blood of the infected and anything that has been contaminated by their bodily fluid, like dirty clothes used by the infected
Avoid touching wild animals or eating their meat
Avoid sharing bedding or towels with people who are unwell and may have monkeypox
What should you do if you develop symptoms?
There is no medicine to prevent monkeypox, but the symptoms will heal on their own within one to four weeks. If you have developed symptoms after travelling to countries with reported cases, the Health Ministry advises you to follow these instructions:
Get help right away from a nearby health facility
Inform a doctor about your travels
Stay distanced from any contacts and individuals
Self-quarantine for at least 21 days to make sure the rashes are gone
Is there a vaccine for monkeypox?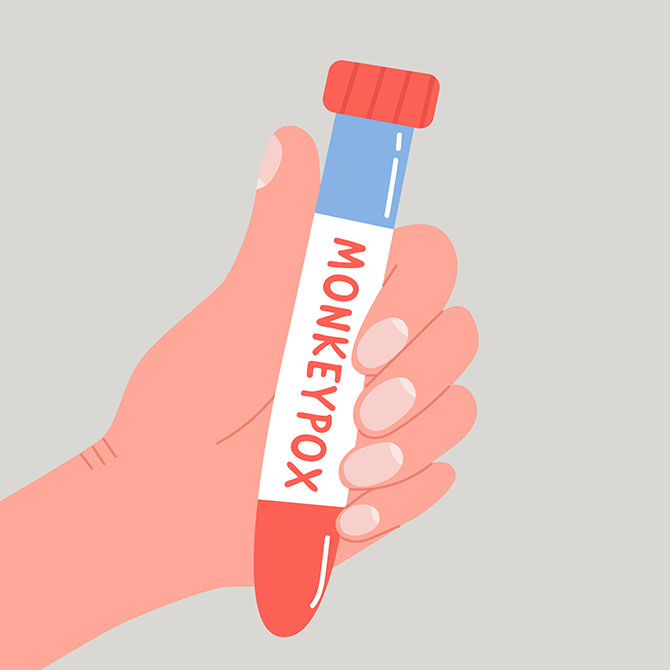 According to the WHO, smallpox vaccination is about 85 per cent effective in preventing monkeypox. However, the first-generation smallpox vaccines are no longer available to the public. Instead, a smallpox vaccine from Danish drug maker Bavarian Nordic, which is marketed under the name Jynneos, has emerged as the vaccine of choice to protect against monkeypox. About 35 countries have requested access to the vaccine, but it is unclear if Malaysia is one of them.
The United States has also approved the ACAM2000 smallpox vaccine, but it is not recommended for everyone because of significant side effects, especially among people with certain health conditions. Separately, Japan's health ministry has approved the use of a smallpox vaccine by KM Biologics, a unit of Japanese food and pharmaceuticals company Meiji Holdings Co, to protect against monkeypox.
Regardless, these vaccines are only administered to high-risk individuals as mass vaccination is not recommended based on the current data.
Watch this space for updates as and when they become available. For more information on monkeypox, read this list of FAQs by the Health Ministry.
Keep up with other lifestyle news here.
| | |
| --- | --- |
| SHARE THE STORY | |
| Explore More | |