You don't have to fly to Bangkok or drive down to Malacca anymore because Klang Valley now has its own husky cafe
The cafe in question, Huskiss Cafe in Kelana Jaya had its soft launch on 1 October and houses six Husky puppies at the moment. To prevent the place from being overcrowded, the owners only allow a maximum of 15 people in the cafe at one time and hence encourage visitors to book one of the six sessions in a day in advanced.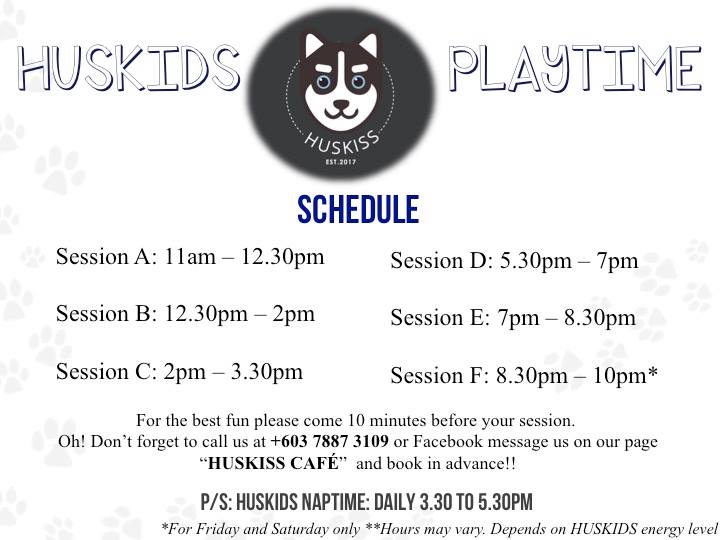 There are also several rules that patrons are expected to follow for the wellbeing of both the customers and the Huskies. Some of them include the restriction of flash photography, feeding the Huskies and bringing your own pets. At the moment, the puppies are still shy, friendly and active so they might not stay still for a photo but still so adorable, nevertheless. 
For a limited time only, Huskiss Cafe is charging RM15 (instead of RM20) for the admission fee per session, which includes a drink. 
Address: Zenith Corporate Park, 80-G, Block G, Jalan SS7/26, Kelana Jaya
Opening hours: 11am - 9pm (Sundays-Thursdays); 11am - 10pm (Fridays-Saturdays)
Contact: 03-7887 3109
Facebook: https://www.facebook.com/HUSKISSCAFE
Related stories:
#InstaLove: Puppies of Instagram
6 Pet cafes in KL that are worth a visit
#BuroEats: 5 New places to visit in KL for September 2017