Newsflash: the year-end holiday season is approaching and there's less than 50 days left to the 2022. After the cabin fever many of us have experienced this year, a getaway is understandably high on the wishlist for some (at least among the fully vaccinated). If you're still apprehensive about travelling across international borders, however, fret not as Malaysia has plenty of destinations to offer to scratch your travel itch.
Ahead, Team BURO shares our favourite travel destinations in Malaysia, as well as hidden gems and activities to include in your travel plans to those locations.
Rachel Au, Editor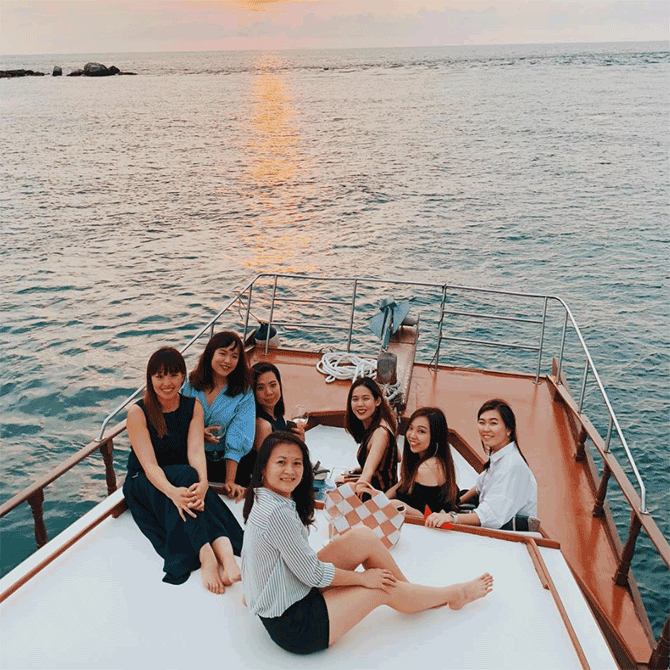 "Is it possible to just pick a favourite travel destination anywhere? In fact, I have a long list of places I really want to visit, but I also have a couple of destinations that I'd like to revisit. I'm tempted to answer 'Ipoh' but I've already raved about the food and this one tau fu fah shop that I love from there. (Spoiler: It's not Funny Mountain.) Anyway, my answer this round would be Pangkor Laut Resort because at this moment, I'm in dire need of vitamin sea—even if it usually makes me seasick. Despite visiting it once for a work trip back in 2018 with team BURO, it certainly left a lasting impression for me as I'd love to visit it again for leisure.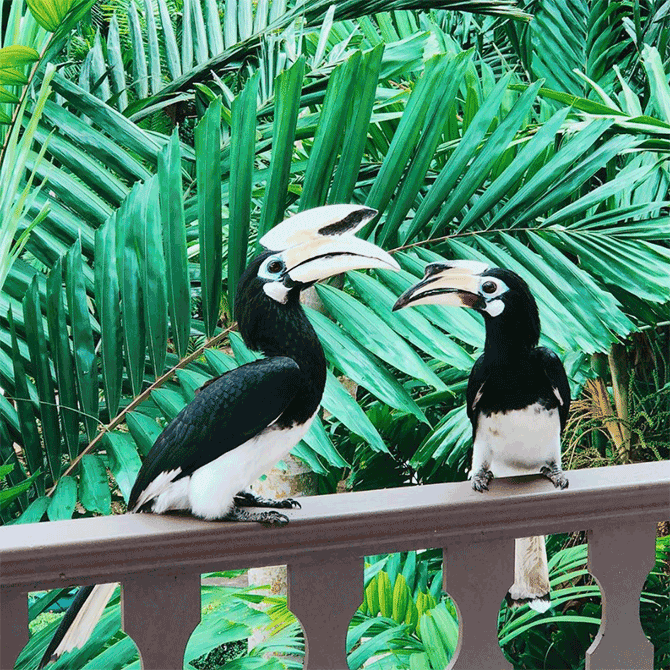 "The views are no joke and because it's rather isolated, it's easy to forget that one, you're in Malaysia, and two, you really leave all your stress and worries behind at the jetty before getting on the cruise to the island. The sands are soft, the waters are blue and all around you is the lush rainforest with frequent sightings of tame hornbills. Not to mention, breakfast (the roti canai, especially) was a delight every morning. The last time I was there, I was assigned to join a cooking class but the others on the team got to visit the market and came back with lots of local goodies, which make for a great activity too. I'll be back for sure!"
Adelina Tan, Deputy Editor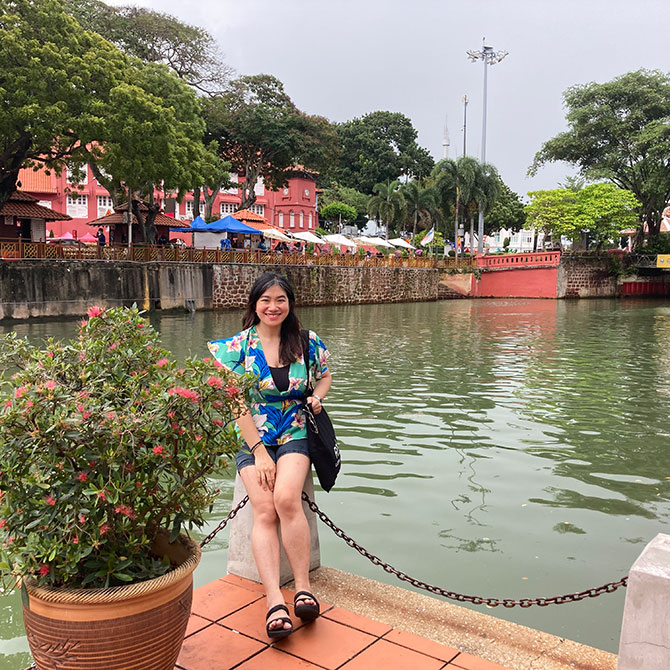 "I love the beach and was going to pick one as my favourite local travel destination, when I realised my favourite getaways are all linked to specific resorts—Japamala in Tioman and Tanjong Jara in Terangganu, for their proximity to nature without sacrificing the luxury of comfort.
"So, when it comes to a destination as a whole, I'm going to have to say Malacca. It's my hometown, but also a place I enjoy returning to every so often for the food, history, and colourful murals along the Malacca River. I'm told many shops along Jonker Street have closed, but I'm hoping the Orang Utan House—and the iconic orangutan mural that has decorated the wall of this gallery-slash-souvenir-shop long before street art was an Instagram trend—will still be there on my next visit. My favourite place to see it is across the street while having a bowl of oyster noodles at Pin Pin Hiong (my grandfather's favourite from the time he was a young man!).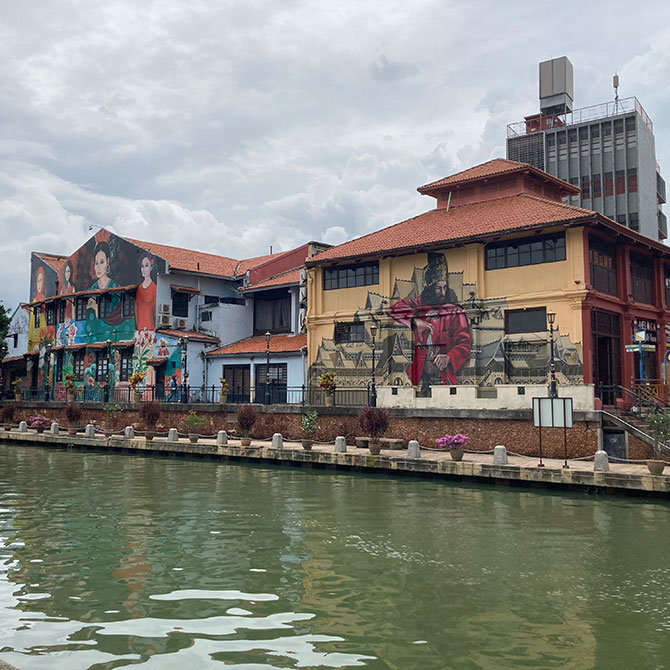 "While you're in Melaka, do get some of the famous putu piring (a round, steamed kuih made from rice flour and stuffed with gula melaka) at Jalan Tengkera. Eat them soon, while they're still hot, as these delicacies don't taste as good after a few hours. For authentic southern Nyonya cuisine, head over to SamFu Restaurant. Not only is the food really good, the interior is beautifully decorated with chinoiserie elements. If you love seafood, definitely drop by Monterios Portugeuse Seafood Restaurant at the historic Portuguese Settlement for dinner—their creamy, salted egg crab comes highly recommended!"
Natalie Khoo, Senior Lifestyle Writer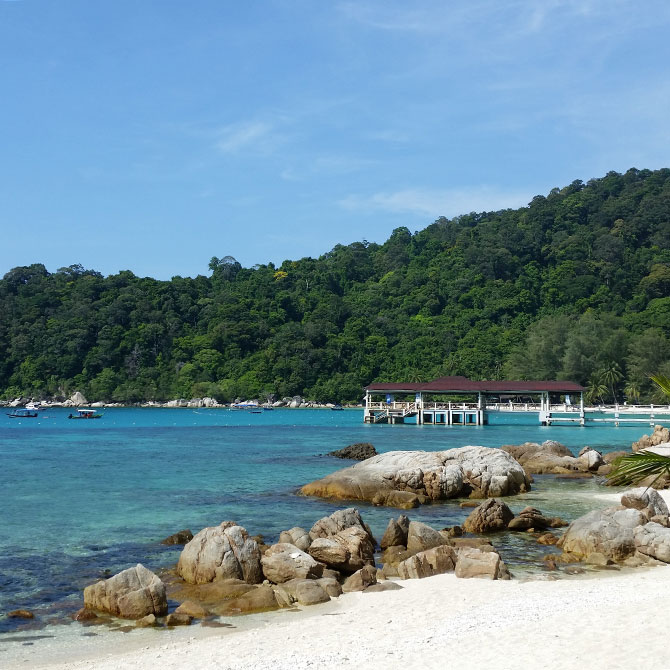 "I count myself blessed to have travelled around Malaysia with my family since I was young. Mementos of trips to Penang, Cameron Highlands, Cherating, Langkawi, Malacca, and many other beautiful places decorate my home and photo albums of my childhood. Because of these memorable experiences, I often sing praises of the beauty in our backyard. You name it—beaches, rainforests, cultural sites, historic landmarks—we have them all.
"If I have to choose favourites, however, I must say I'm particularly fond of islands. Again, there's so many to pick from, but one destination that I hold close to my heart is Perhentian Islands. I've been there about four times now (both Perhentian Besar and Perhentian Kecil, collectively) and the white, soft-as-cotton beach and crystal clear waters still never fail to sweep me off my feet (sometimes literally).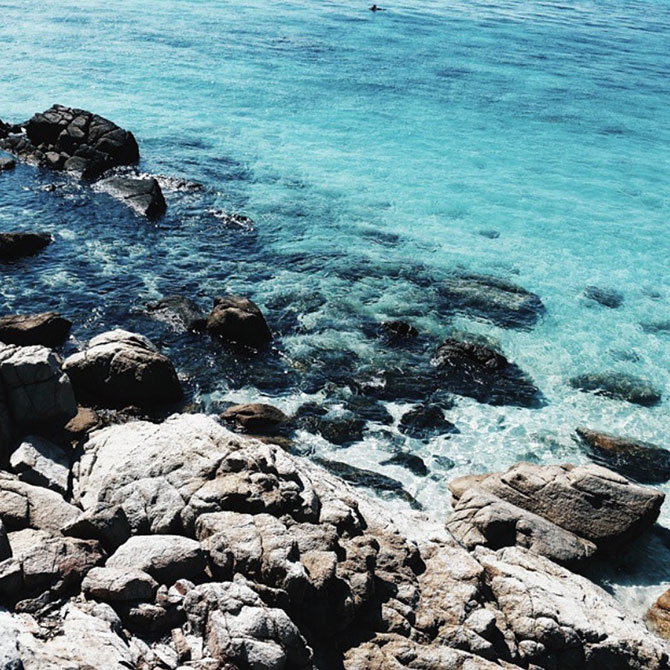 "While one can easily pass time sunbathing and basking in views of the surrounding ocean, snorkelling is a must on my to-do list. The best part is, you don't even to head out far as there are fishes and corals just offshore. In fact, depending on which part of the island you're on, don't be surprised to spot fishes from the beach!
"For a close-up experience with turtles, sharks, and colourful corals, you can also opt for a day trip to places like Shark Point and Turtle Point. There are also jungle trekking trails and diving spots to check out. After I get my diving license, I'll be back, for sure!"
Redzhanna Jazmin, Beauty Writer
"There are plenty of beautiful and interesting places in Malaysia, but if I had to pick just one place to travel to right now, I'd pick George Town, Penang. It's got everything I could want in a holiday destination—plenty of spots to tour, a rich and colourful history, and *great* food.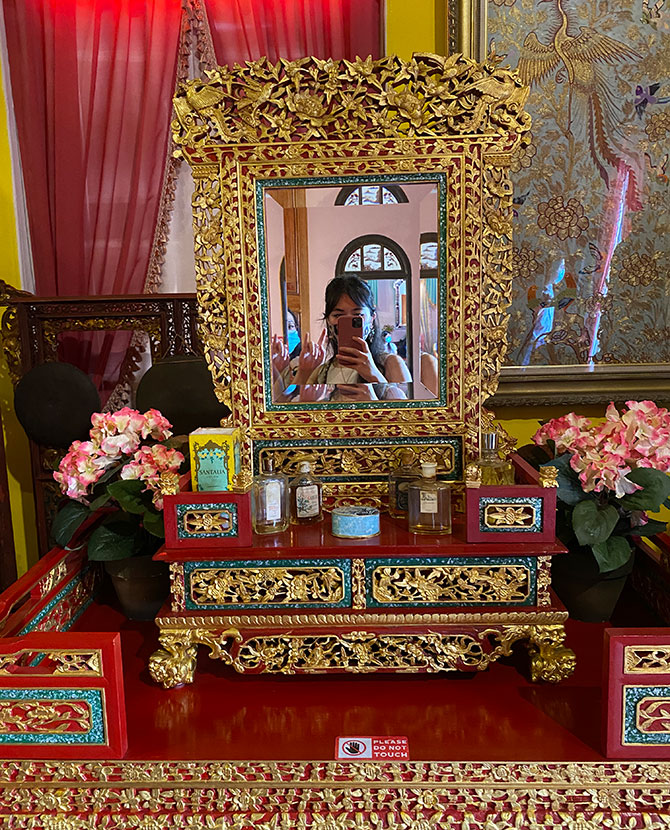 "My favourite place to visit? Definitely the Pinang Peranakan Mansion—it's just the physical manifestation of my 'house inspo' Pinterest board. I asked for a tour the last time I was there, and I have to say that it was literally the most informative and interesting three hours of my life.
"Plus, it's worth mentioning that George Town itself is a real hotspot for haunted lore, with plenty of morbid sights to see (this is either a plus or a minus depending on who you are). I've been to Penang twice in my life, with both times spent booked up to the brim itinerary-wise, but I feel like there is still so much more for me to explore there. I can't wait to go back."
Kelly Lim, Fashion Writer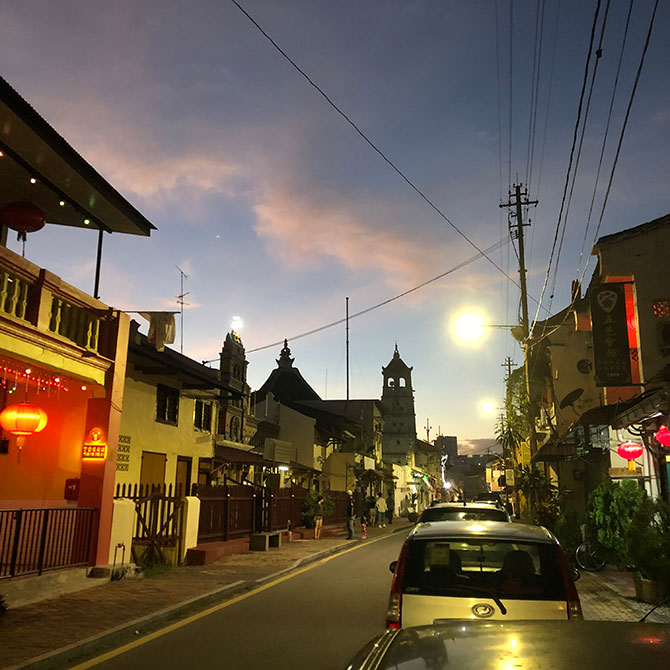 "I haven't been around Malaysia that much but my favourite spot so far out of the two destinations that I've been to has to be Malacca. It's not too far of a drive from KL and perfect for a short yet sweet weekend getaway from the hustle and bustle of the city. Plus, there's also plenty to see (and eat!) if you're staying on for a bit longer. What I love most the city is the convenience of being able to explore the streets by foot since we don't really get the chance to do so back in KL.
View this post on Instagram
"If you're planning a trip soon, pass over 'Hells Gate' bridge and hit up Sin See Tai, a charming spot for top-notch coffee and cafe comfort food."
Amos Yip, Junior Web Designer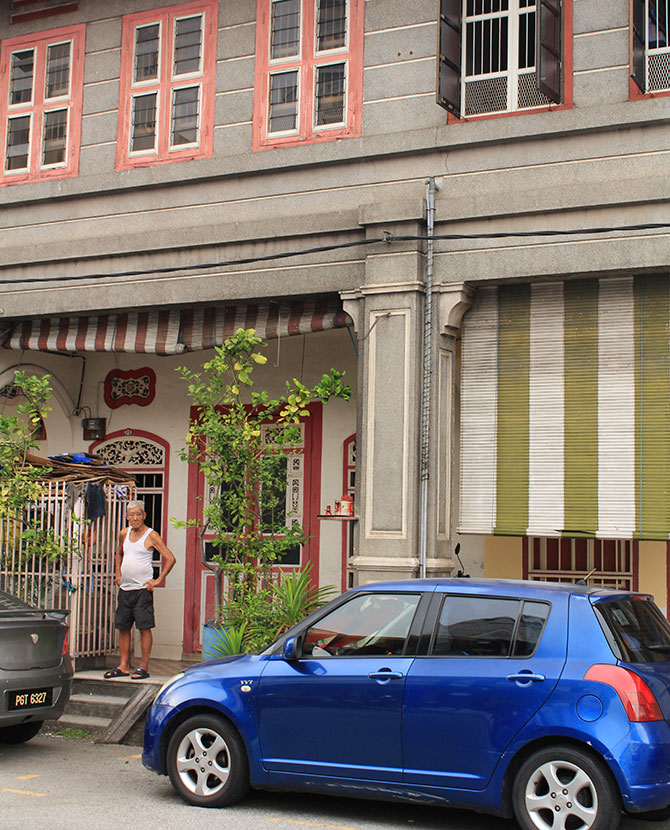 "My favourite travel destination in Malaysia is definitely Penang. Penang is one of the places with a rich cultural heritage, is surrounded by stunning nature, and most importantly, has good food! You can hang around George Town during the daytime to discover traditional spots, beautiful street art, and have really delicious food by the streets and alleys, then head on over to Batu Ferringhi in the evening to catch sunsets and sea breeze by the beach.
View this post on Instagram
"One of the places I think is pretty fun to go to is Avatar Secret Garden at Tanjung Bungah. This place looks straight out of a fantasy as there are neon LED lights draped and wrapped around the trees—it's super magical at night. I would suggest you go there earlier to catch the sunset (once again, because a sunset by the beach is just different) and take some photos while enjoying the amazing view of Penang!"
Find more travel stories here.
| | |
| --- | --- |
| SHARE THE STORY | |
| Explore More | |